With High Point on the horizon, designers will soon flock to North Carolina—and it seems that Apple is making a similar migration, opening a new campus in the Raleigh-Durham area that will create 3,000 new tech-focused jobs. As industry players continue to make their own big moves, read on for headlines, launches and events, recommended reading, and more.
Business News
Salone del Mobile president Claudio Luti has announced his resignation, Dezeen reports, ahead of the fair scheduled to take place in Milan in September. In explaining his decision to step down, Luti pointed to a lack of unity among the fair's exhibitors in response to the ongoing pandemic—likely a nod to major exhibitor bookings rumored to be in flux. "I certainly recognize the difficulties and also the unknowns that prevent us now from clarifying all the uncertainties given by the still looming pandemic scenario. But what matters to me is the common will of purpose, which has failed," Luti told La Repubblica. Though the Italian government has announced plans to lift some pandemic restrictions and allow trade fairs to take place starting July 1, which was attributed in part to Luti's efforts, the noncommittal response from Italian exhibitors has raised concerns that the Salone will be canceled for the second year in a row.
Drew and Jonathan Scott of HGTV's Property Brothers fame have announced a multicategory, multicollection brand called Drew and Jonathan Home. Featuring products inspired by the duo's experience as designers and builders, the new brand is slated to debut this fall with more than 450 SKUs. The line builds on the pair's original brand, Scott Living, which first launched in 2014 and has since garnered over $1 billion in cumulative sales.
Wayfair has announced a major expansion of its team this week, with the opening of three new engineering sites in Toronto, the San Francisco Bay Area, and Austin, Texas—along with plans to bring on 1,000 new technologists globally over the next year. The move builds on the e-commerce site's existing hubs in Boston and Berlin, in support of the company's goal to "accelerate our ambitious tech agenda."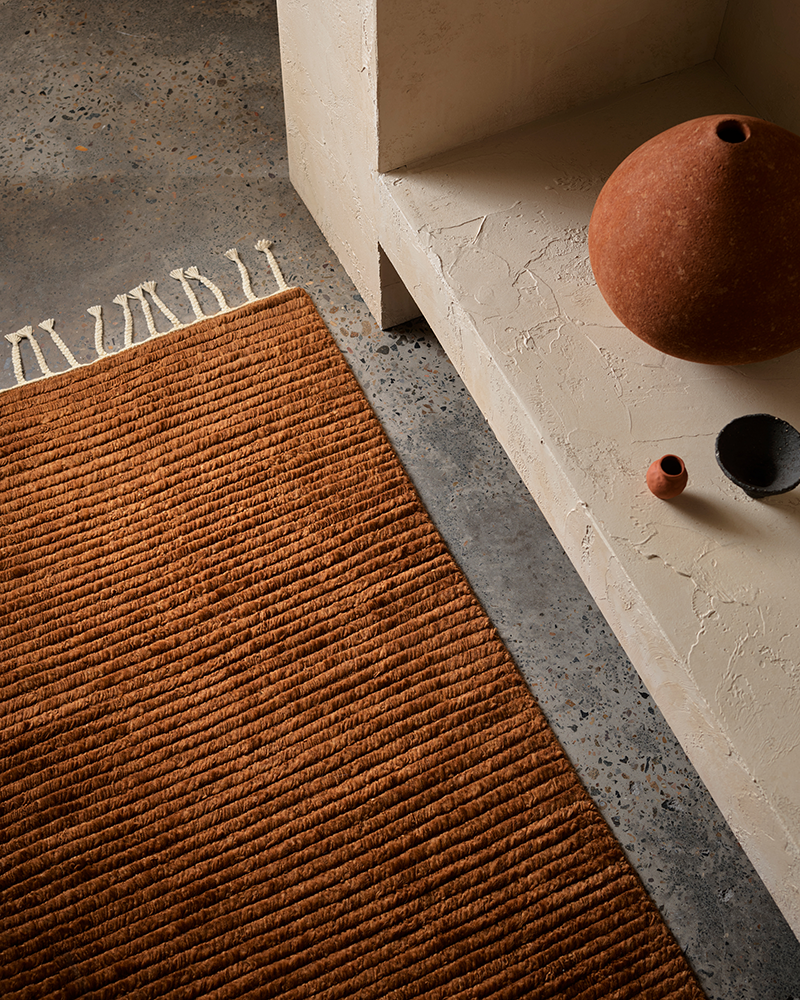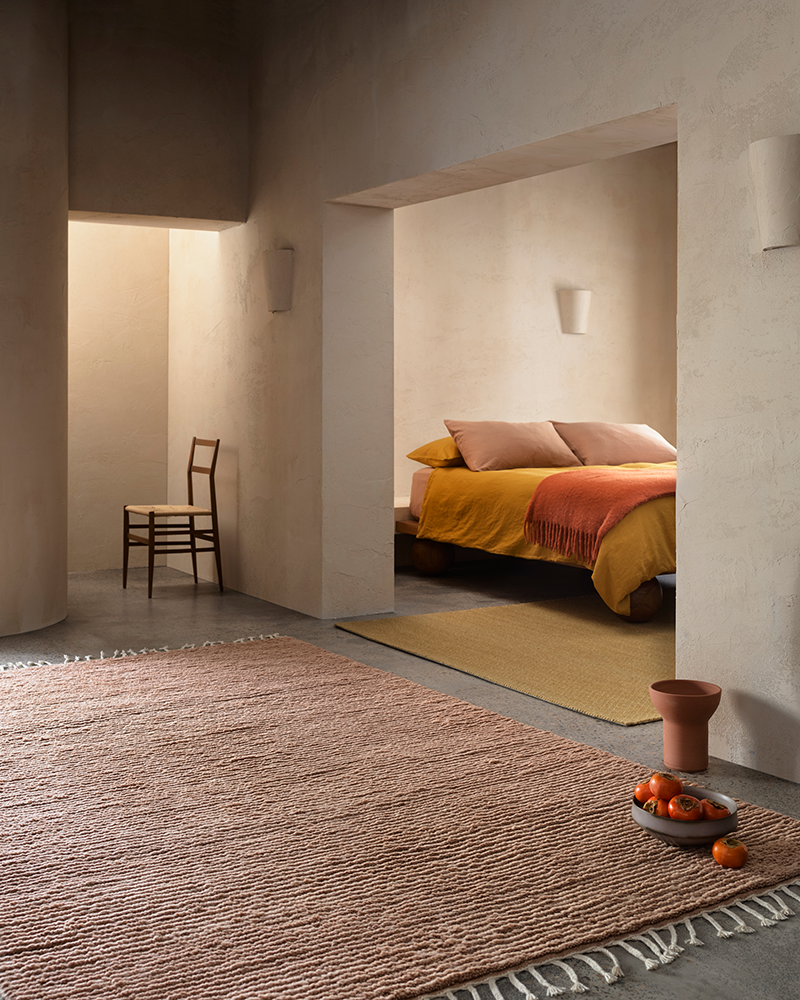 Sustainable rug brand Armadillo has achieved B Corporation Certification, earning the company recognition for meeting the highest standards of transparency, environmental performance and social responsibility. The brand works with artisans in India to produce its collections of handcrafted rugs, along with operating The Armadillo Foundation, a nonprofit that supports underprivileged communities in India through educational, health and community services.
Lowe's has acquired Stainmaster after serving as the only national home improvement retailer to carry the carpet brand since 2010. With the purchase, the home improvement retailer also collects all brand-related property from Stainmaster's parent company, Invistia, along with related trademarks and sub-brands.
Three European luxury goods rivals—LVMH, Prada Group and Compagnie Financière Richemont—have joined together in the Aura Blockchain Consortium, with the shared goal of giving consumers direct access to materials related to product authenticity, responsible sourcing and sustainability. According to Women's Wear Daily, the platform essentially creates a nonreproducible certificate for a product's owner—offering clients one centralized platform on which to access information, and holding each brand in the consortium to the same industry standard.
Launches and Collaborations
Floyd Furniture has announced the debut of a new circular online marketplace called Full Cycle, where used and imperfect furniture from the Detroit-based brand will now be available to consumers nationwide. The product line on the new platform includes returned and used items, along with furniture that didn't meet quality standards, discounted up to 50 percent. (This circular commerce strategy has been trending recently; for more on how they make it work, check out this piece on e-commerce retailer FloorFound, which powers returns for brands like Floyd.)
When the pandemic struck, New York–based art collector Joanna Fisher tapped dozens of artists, designers and craftsmen to create the Fisher Dollhouse—an opulent 10-room diorama inspired by the Gritti Palace hotel in Venice. The miniature mansion includes a jousting tent, a dovecote and micro-artworks among other tiny, fanciful details, and will be exhibited through the Museum of Arts and Design in NYC from May 8 to September 26.
The Seattle Design Center has announced the May 5 launch of a new podcast called Inspired Design: Iconic People and Iconic Places. The first series is a seven-episode run, featuring interviews that pull personalities from both inside and outside the design world—with guests such as fashion designer Luly Yang, Northwest African American Museum president and CEO LaNesha DeBardelaben, and former Microsoft CTO Nathan Myrhvold (co-author of of the avant garde 2,438-page cookbook Modernist Cuisine). Hosted by SDC marketing director Gina Colucci, each episode will be recorded in a space that inspires the guest—the first in the series will feature Olson Kundig principal and owner Alan Maskin interviewed during a tour of Seattle's Space Needle, which was recently remodeled by Maskin and his team.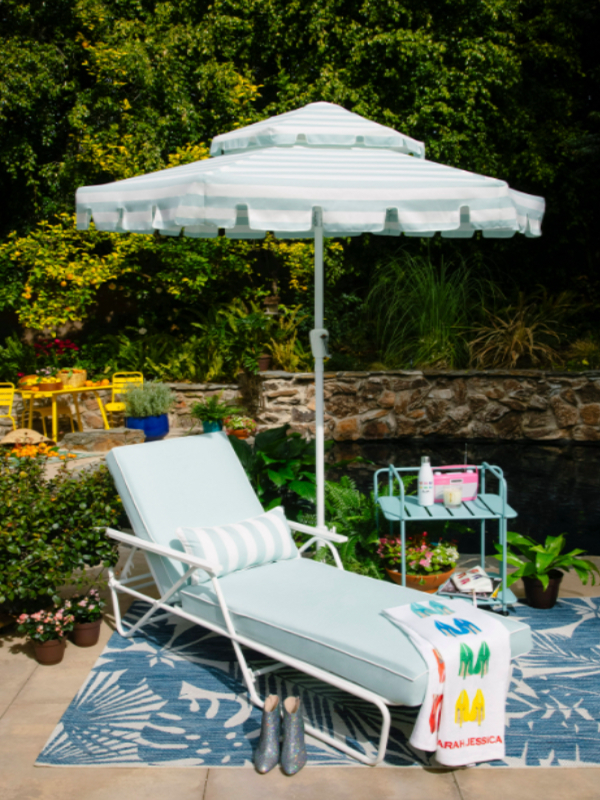 Photo courtesy of The Novogratz
Design duo Robert and Cortney Novogratz have teamed up with actress and designer Sarah Jessica Parker and former Manolo Blahnik CEO George Malkemus to create a capsule collection of outdoor furniture and accessories, titled SJP Collection and The Novogratz. Featuring items like vintage-inspired lawn chairs, umbrellas and bar carts cast in bright hues, the collection will be available online and at the House of Novogratz retail space in Los Angeles.
Designer Kelly Behun has created a living gallery at 1228 Madison on New York's Upper East Side, presenting a hand-picked display of furnishings, artwork and objects in a four-bedroom apartment. With pandemic restrictions limiting in-person tours, the location is also entirely shoppable through a corresponding e-commerce site.
Field + Supply has announced a new event series titled F+S Mini Mrkts, held in lieu of the brand's usual biannual fair. The scaled-down events will take place every Sunday throughout the summer—displaying a variety of makers, designers and artisans in the Uptown shopping district in Kingston, New York.
Together with the Female Design Council, Nicole Hollis's design studio has announced an Instagram auction in support of an annual endowment funding a grant for women of color in the design and architecture community. The auction will take place on April 28 and 29 through the @nicolehollissf Instagram account, with participating galleries such as Friedman Benda, Cristina Grajales Gallery and Gallery FUMI offering everything from photographs and prints to chairs, vanities and small home decor items.
Furniture manufacturer Walters has partnered with New York–based designer Clodagh to create the More Comfort Collection—a 40-piece indoor-outdoor collection containing an array of lounge seating, tables, chairs and more, all featuring clean lines and solid proportions.
Fashion designer Norma Kamali has announced the upcoming launch of her first home collection, called NormaLife Home. According to Architectural Digest, the collection is set to debut in June and includes a pillow, comforter, rug, cube, ball chair and cone chair—each available in five striking patterns—along with a home scent containing notes of patchouli, camphor, lavender and geranium.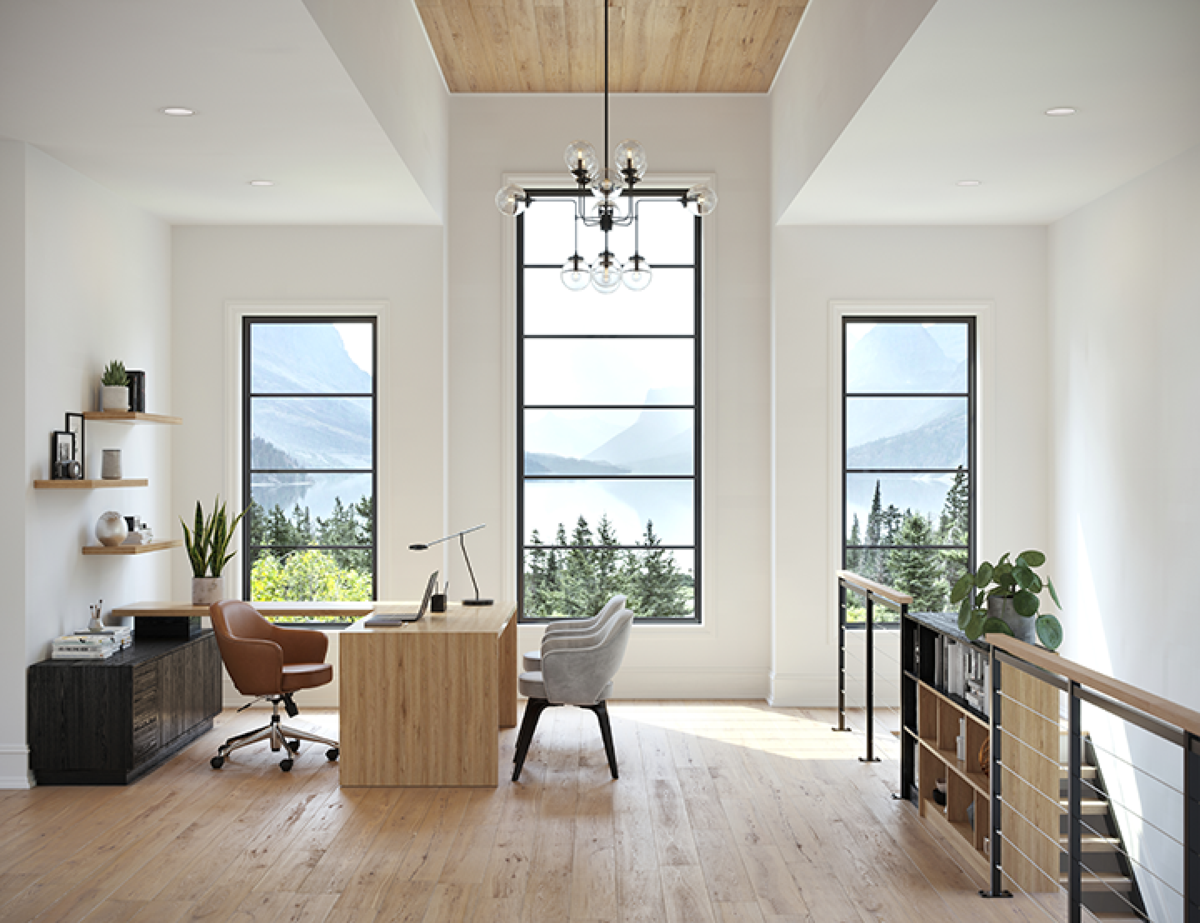 Photo courtesy of Carmichael Lynch
Window and door manufacturer Marvin has partnered with smart-tinting glass manufacturer Halio Inc. (formerly Kinestral Technologies) to bring its technology to the residential market. With Halio's smart glass, users can tint windows and doors on command through a cloud-based system, offering a controlled indoor lighting solution separate from drapery or shades.
Showhouses
The San Francisco Decorator Showcase and partner Steelblue will host an all-virtual event titled "New Perspectives," tasking 10 West Coast design firms to reimagine the rooms inside a Russian Hill penthouse apartment with panoramic views of the city. The online event opens to public on May 22, and includes designers Robbie McMillan and Marcus Keller; Chris Weir and Susan Collins Weir; Martin Kobus; Geoffrey De Sousa; Sindhu Peruri; Catherine Kwong; Gioi Tran and Vernon Applegate; Jon de la Cruz; Leann Conquer and Alexis Tompkins; and Eva Bradley and Alicia Cheung Lichtenstein. Viewing the showcase is free, but donations will support San Francisco University High School's financial aid program.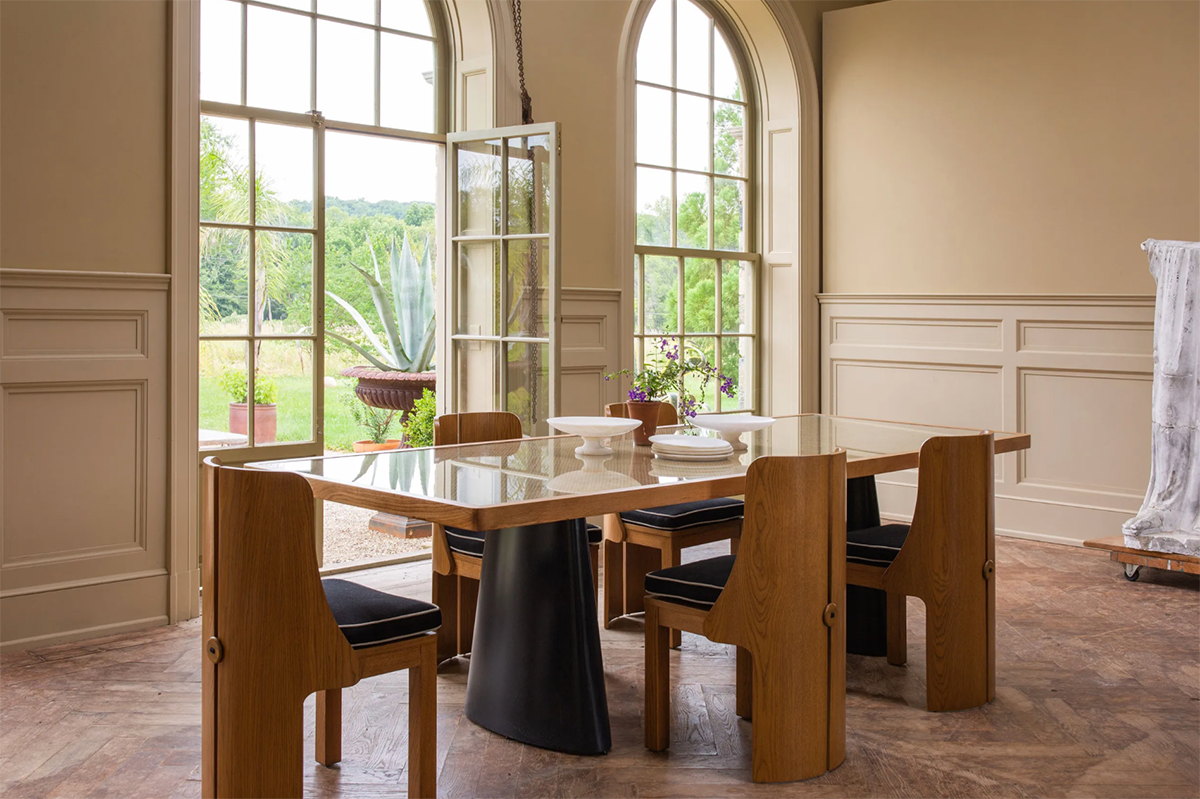 Showroom Representation
Launched earlier this year, Wareco—founded by Atlanta-based multiline agent Cooper Ware—will now represent maker J.M. Szymanski, leather company Lance Woven, fabric brand Logan Montgomery Textiles, handwoven fabric and rug line Perrine Paris, lighting company Workstead, fiber company Yarn Collective, and furniture, lighting and rug brand Ruemmler to the trade in the Southeast.
Recommended Reading
"Trophy trees" are the latest status symbol for high-net-worth homeowners, according to the Wall Street Journal—and in pursuit of the perfect tree, prospective buyers may be coming to your doorstep. As the practice goes, tree brokers take wealthy clients on drives past residential gardens or local businesses, often making unsolicited offers to the owners of a coveted tree. Once the deal is done (some have inspired bidding wars, closing in at five or six figures), the complex process of transporting each tree to a client's yard or interior courtyard begins—maneuvers that might involve a 300-ton crane, steel aircraft cables, or even a shipping barge. As one broker says of tree-seeking clients: "If they want it, it will happen."
It's been said that necessity is the mother of invention, and no one knows this better than Sarah Kim and David Zhang. The duo launched their design studio, Homeroom, after decorating their new Brooklyn apartment with furniture they made and designed themselves. "Ultimately, Homeroom exists because of our home; it is the extension of our private space to the outside world," Zhang told Curbed.
At the 93rd annual Academy Awards this weekend, designer David Rockwell set the stage for an evening of Old Hollywood glamour—infusing L.A.'s Union Station with elements of art deco while accounting for social distancing through intimate supper-club-style seating.
Cue the Applause
GE Profile's 2.0 Icemaker was recognized as the best product in the small appliance category in the third annual Evergreen Awards. Conducted by tech-enabled insights company 4Sight, the awards examine total number of reviews and aggregate average star rating to determine which new products leave a lasting impact on consumers.
Homepage image: Shutterstock