When you don't know the rules, it's easier to break them. At least that's the thinking of internationally renowned interior designer Clodagh. "I'm convinced all courage comes from ignorance," says the Ireland native. "I think my ignorance has been brilliant because it means I can challenge anything."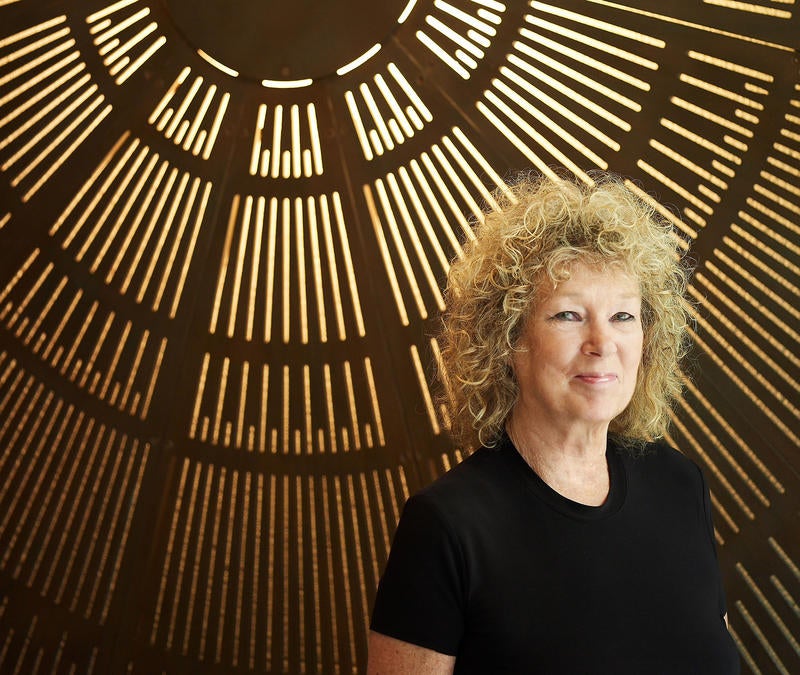 The designer's no-rules agenda is evidently effective: her decades-long career has been studded with accolades, including a 1997 induction into the Interior Design Hall of Fame and a 2006 AD100 recognition, among many others. Clodagh likens her professional self to water, saying she prefers seeping into all aspects of a project, from the interiors to the landscape design and beyond. "I have no label that you stick on me that would stay on," she says in this week's episode of the Business of Home podcast.
When a horseback riding accident put her in bed rest as a teenager, Clodagh came across an ad for a dressmaker in the Irish Times. At 17, she taught herself fashion design—a decision that led to her aristocrat father kicking her out of the house. A move to Spain piqued her interest in interior design, and she opened a studio, working on projects including bars, private residences and commercial spaces. Though client needs always vary, then and now, to this day, Clodagh maintains a spiritual approach, a minimalist style and a goal of creating sensory-enhancing spaces "that give you a hug when you come home."
"When being mindful, I do much better work. It's a bit hard in our business, because there's a lot of meetings and a lot of refraction of your energy, so refocusing is incredibly important," she explains. Clodagh invokes her philosophy in her New York City–based studio via Buddha statues, energy-evoking crystals and the occasional sage burning. She routinely promotes mindfulness among her 25-person team with optional, in-office wellness sessions.
The atmosphere of zen is well-deserved, considering the consistently abundant workload in the office. A large-scale hotel project in the Cayman Islands and a handful of residential buildings across the country are on the top of Clodagh's current docket—not to mention maintaining relationships with 20 licensing partners, including RH, Visual Comfort and Ann Sacks. "I love doing it," says Clodagh of the product collaborations. "I love designing and having somebody run off and make it and sell it—it's like sending your child to school and then they send a check when they get a job."
In this week's podcast episode, which is sponsored by Fuigo, Clodagh dishes on her design hero, how she handles tough clients, and the top trait she believes has made her successful: