Three decades ago, then-recent college grads John Christakos, Maurice Blanks and Charlie Lazor were backpacking through Asia, amazed by its detail-oriented architecture, when the idea for a product design company originated. When life brought the good friends back to Minneapolis several years later, Blu Dot was born.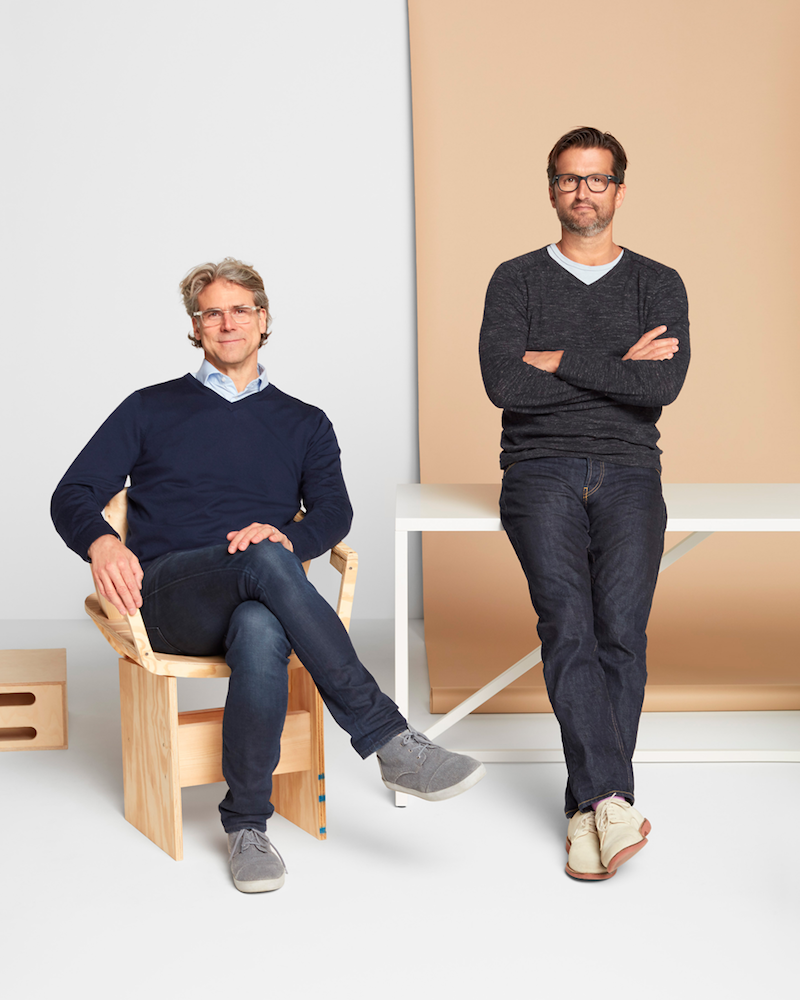 Dedicated to making good design democratic, Blu Dot set out to create an American furniture company in an era when venture capital, attainable modern design and an assertive brand voice didn't exist in the home industry. Some 20 years later, the company is celebrating its recognition as the Cooper Hewitt National Design Award winner for Product Design, as well the debut of the trio's collective memoir, Less Is More (Difficult): 20 Years of Design at Blu Dot, chronicling the company's pioneering journey.
When Blu Dot launched at ICFF in New York in 1997, it had just $50,000 in starting capital and a collection of 12 pieces. "From the outside looking in, we looked like a real company. We had a slightly bigger booth than a rookie booth. We had business cards, an identity, a logo, a mini catalog," Blanks tells BOH. "But if you pulled back the curtain, there was nothing."
Little did buyers know. That first show led to a private label collection for Crate & Barrel, and later a co-branded collection with fellow Minneapolis native Target. "The original idea was our own brand and our own collection," says Christakos. "But when you're bootstrapping like we were and starting with $50,000 of your own money, when two of the best retailers in the nation want to you to work with them, you say yes. Those relationships were key."
The partnerships, as well as selling wholesale to independent vendors, allowed the company to grow. But after several collections, Blu Dot wanted recognition of its own. While the brand had been selling online since the late 1990s, the co-founders noticed its wholesale buyer list wasn't growing and its current retailers weren't increasing orders. "We started to realize that the growth of our business is now tied to the growth of those businesses, and that felt limited," says Christakos.
In 2008, with the help of bank loans and a friends-and-family round of funding, Blu Dot opened its first retail location, in New York's SoHo neighborhood. Now, with seven locations in the U.S., two in Mexico and one in Sydney, Australia, Blu Dot employs more than 150 people. "What's really most rewarding is that we have this amazing team of people who work with us," says Christakos. "We've created this great family and community that wouldn't have existed if we didn't have this crazy idea 20 years ago."
In this week's episode of the Business of Home podcast, which is sponsored by Fuigo, Blanks and Christakos discuss Blu Dot's early foray into selling furniture online and how the company continues to expand its global footprint.