Along the drive to Brad Ford's property in upstate New York, there was an old, black barn nestled in a vast field. One summer, the Manhattan-based interior designer noticed the barn was undergoing a renovation, and with each weekend trip north, he became more in awe with its progress. One day, Ford pulled over to compliment the owner on his work.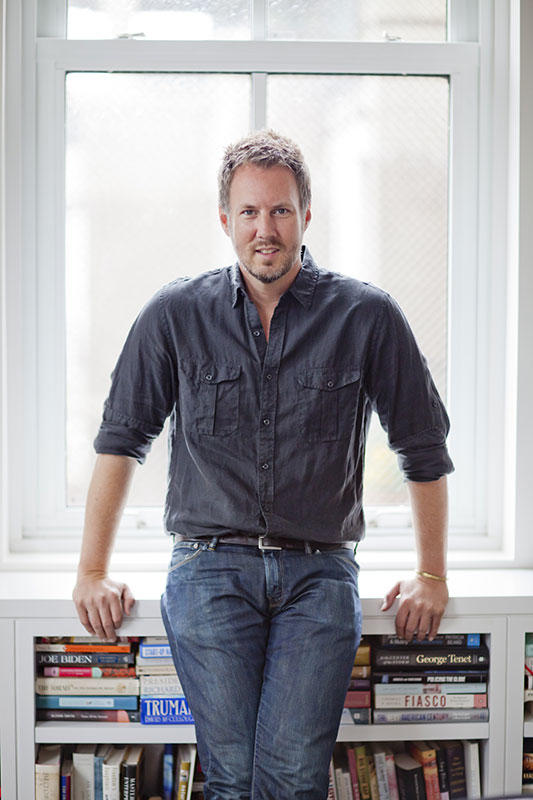 "I said, 'I love what you're doing to this place, but do you have any thoughts on what you're going to use it for?' He said, 'I just took on this project for fun, and it's kind of gotten out of control, and I don't know what I'm going to do.'"
Ford had an idea. Growing up in small-town Arkansas, he loved attending his hometown's annual arts and craft fair. It was, Ford says, one of his earliest exposures to creativity and design.
"I still loved those memories of an arts and craft fair, but as an adult when I went, it kind of felt like the stuff wasn't necessarily relevant to what I was working on or where my taste had landed," he admits in the latest episode of the Business of Home podcast. "I had always had this concept of modernizing and elevating an arts and craft fair."
With the barn owner's approval, Field + Supply was born. The first edition, which was organized in a mere three months, opened Columbus Day weekend in 2014 with a vendor roster that included Maker Movement pioneers like Apparatus, The Future Perfect and BDDW. Word of the fair spread via Instagram, and the first Field + Supply attracted more than 1,500 attendees. "We knew then that people were hungry for something like this," says Ford.
Managing the logistics of a fair proved no easy undertaking, yet Ford saw what a valuable extension Field + Supply could serve to his business. Shortly after graduating college with a degree in business and economics, he realized an interest in interior design and enrolled at the Fashion Institute of Technology. Prior to opening his eponymous firm in 1998, Ford honed his edited design aesthetic working under the likes of Jed Johnson and Thad Hayes.
"One thing I always kept thinking about—and I don't know if this was my business and economics background—but I just thought, This is a really hard business to ever scale because as an interior designer, I'm the only asset. So I was always interested in ways to diversify and have a leg of the business that would be scalable," he says.
Enter Field + Supply, which celebrates its fifth edition this October. Now attracting quadruple the number of attendees since its launch, the modern arts and crafts fair has moved from the humble black barn to Hutton Brickyards in Kingston, New York. In addition to increased square footage, the fair has also expanded to include live music, artisan food vendors and craft workshops. October's edition even includes a special section for children. "I wanted to make sure it felt elevated, but not exclusive," says Ford.
In the latest episode of the BOH podcast, the designer delves into the making of Field + Supply, how it evolved into a permanent showroom at the New York Design Center, and what's next for both: