Renaissance man would be too lofty a label for Tyler Hays. He is indeed a master of all trades and, as he says in this week's podcast, the "uncle" of the modern maker movement. Whether it's digging clay for his tile collection, harvesting barley for his brewery, painting and weaving textiles for his clothing line, milling high-end furniture for his showroom, or assembling musicians for a metal band and requisite zine (his radio station is in development), Hays approaches each of his hobbies with unadulterated joy and irreverence about the fact that many of them have turned into thriving businesses.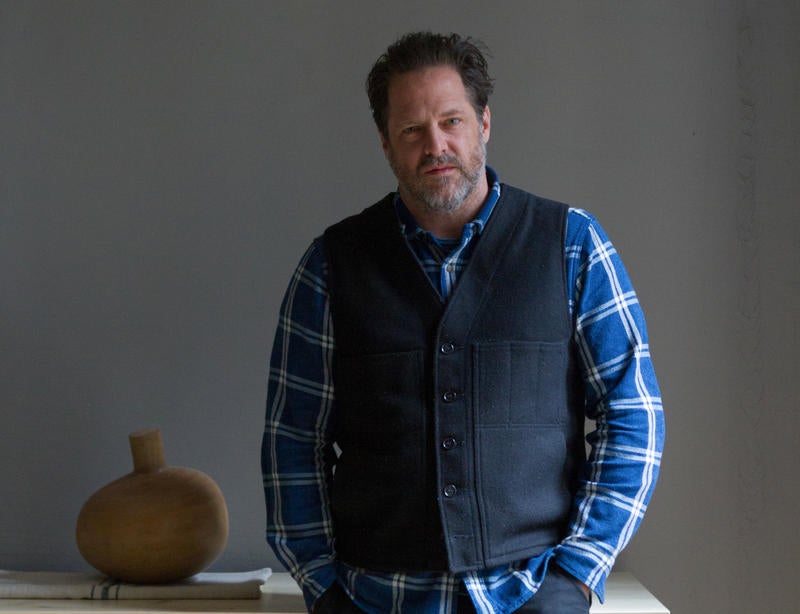 As a small-town high-school dropout with above-average sewing skills, he never imagined himself a businessman, much less a manager of one with 100 employees, tens of millions in revenue, and a celebrity-studded customer base. Hays grew up in a town where prosperity was determined by whether or not a family had successfully hunted an elk to eat for the winter. His father painted the town's municipal signs and designed lettering for logging trucks, while his mother sewed garments and recovered and refinished furniture. He believes he inherited her "magic" hands.
In the late 1990s, Hays opened a woodshop in Brooklyn that would eventually become BDDW, offering whatever services he could in order to keep the lights on. "You could rent us to play your wedding or repair your furniture," says Hays. He brought that same hustle to BDDW's first showroom on Crosby Street, in Manhattan, which he renovated with his bare hands. "I'd installed the hinges on those doors and welded the skylight and poured the concrete." When it was finished, he realized he had very few pieces of real furniture to put in it, just a bunch of hopes and dreams.
Having just celebrated his 50th birthday, Hays says he is the happiest person he has ever met. In the last decade, he relocated his workshop to a massive 140,000-square-foot facility in Philadelphia, opened a showroom in Milan, bought M. Crow (a century-old general store in Lostine, Oregon, near his hometown, to save it from closing) and expanded it into clothing, co-invested in a textile mill, and added a ceramic tile business to the mix. "It's a really interesting business structure, and not simple at all," he says of his collection of businesses and products. "But it's a hell of a lot of fun, and we make really cool stuff, and we have great clients."
Listen to the full story in this week's episode of the Business of Home podcast, which is sponsored by Fuigo: