Returns have always been a bit of a sticky spot in the e-commerce furniture model. While there are many offerings in place to try to prevent buyer's remorse, from fabric swatches to augmented reality, there will always be instances where the customer just isn't satisfied with the product once it arrives. E-commerce brands may have mastered the art of shipping oversize pieces like sofas and tables to a customer, but taking those pieces back is another challenge altogether. For some companies, the only financially feasible option is to direct dissatisfied customers to donate or dispose of the item. Enter FloorFound, a circular commerce platform launched last April that is dedicated to oversize retail items, allowing brands to reclaim and resell used merchandise.
"E-commerce keeps becoming a bigger piece of the pie, in terms of where people are buying their furniture," says Chris Richter, who serves as the Austin-based company's CEO. Richter saw an opportunity to offer brands a means of recapturing used product—which, through resale, gives those companies an untapped revenue stream as well as the chance to become more sustainable.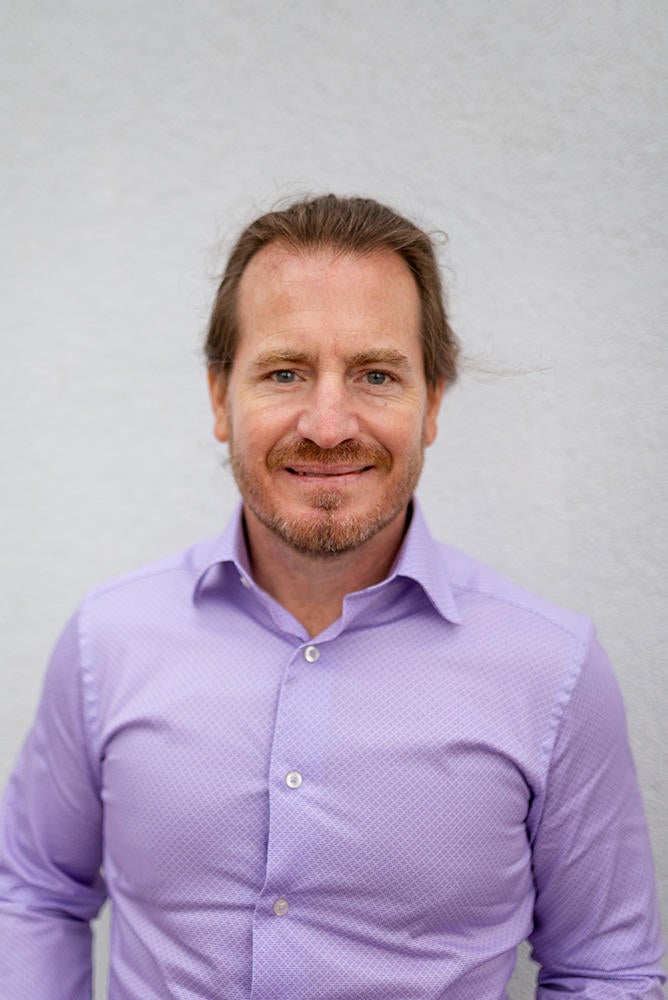 One of the biggest issues for both e-commerce and big-box retailers is that they don't have the infrastructure to take things back and resell them. "When you're talking about something like a sofa that's already been delivered, it's out of the original packaging, it's in someone's home—[the customer] typically can't bring it back to you, it needs to be picked up," says Richter. "And it's very hard to make sure that product doesn't get damaged during the return process. Then, once it's been returned, there's the matter of storing it, documenting its condition, determining a price for it, and knowing how to merchandise it for resale. It's a lot of work, especially when you're primarily focused on selling new items."
FloorFound provides small businesses—including current clients Floyd, Sabai, Inside Weather and Feather—with both the logistical support and a software platform to accept returns and resell used merchandise. The company has logistics partnerships with national providers, including Pilot Freight Services, Metropolitan Warehouse & Delivery, and J.B. Hunt Transport, so that it can offer return pickups (and then delivery of resold items) in most major metropolitan areas. "We're essentially a software company with a network of returns-processing hubs around the country," says Richter. FloorFound is currently partnered with 40 return centers and expects to grow to 100-plus in the next six months. "Most of the returns we'll handle in the next year will only have to travel 25 to 50 miles to get to one of these return centers," says Richter. "That's tons of carbon emissions that will be reduced, not to mention it makes the process more affordable for the brands."
From the brand's side, once a customer initiates a return, FloorFound takes things from there: They'll pick the item up and have it delivered to the nearest partnering returns center, where its condition will be assessed for resale. Richter says that roughly 90 percent of the items his company collects are in good or very good condition. After that, the product is uploaded to a resale platform hosted on the brand's website and powered by FloorFound's software. The platform also pushes the listing to other reputable resale sites, like Chairish and Kaiyo, so that the furnishings can reach a broader audience.
For a company like Detroit-based furniture company Floyd, Richter says that an average secondhand piece sells within 45 days of being listed, usually to a customer engaging with the brand for the first time. He adds that of those new customers, Floyd has seen 20 percent come back and purchase a full-priced, new item within 30 days. "It really is an untapped form of customer acquisition," he says.
FloorFound charges an annual subscription to license its software (the cost of which is tied to the volume of processed items) along with revenue sharing on a per-transaction basis. "For brands, we're offering a unique value proposition of combining resale with acquiring a new customer base," says Richter.
The circular business model, where brands make an effort to reacquire their merchandise at the end of its life cycle instead of having it go to a landfill, has been gaining momentum in recent years, with companies from Ikea to Nike adopting initiatives. In the home sector, the process has primarily been adopted in the soft goods category online, mainly due to the inherent challenges of reclaiming oversize items. Pottery Barn, for example, recently launched a partnership with The Renewal Workshop to resell returned bedding and tabletop linens but still has no means of reselling, say, a used dresser.
"The tailwinds are behind this concept now in a way that wasn't the case even two years ago," says Richter. "Modern shoppers have changed the way they think. They shop with their values. They want to give their business to companies that are making sustainable choices. If you went to a big-box brand two years ago talking about resale, you would have been laughed out the door. But brands are embracing it now, not only because shoppers care about it, but because corporations are also recognizing that it's an important and responsible thing to do."
Homepage photo: A sofa and loveseat from Sabai, which partners with FloorFound | Courtesy of Sabai