While there is a light appearing at the end of the pandemic tunnel, the past year has altered some aspects of life permanently. Many people will continue to work remotely, at least some of the time, which means that the importance of a chic home office will endure. With that in mind, we've selected nine pieces that can elevate any work-from-home setup.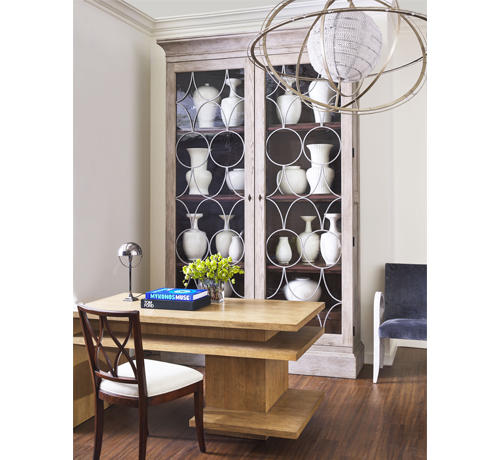 Courtesy of Iatesta Studio
Iatesta Studio — Everett desk
This beautiful architectural piece is lined with floating shelves on its front side, adding space to showcase objets or favorite design books, while discreet drawers on the back side offer more functionality.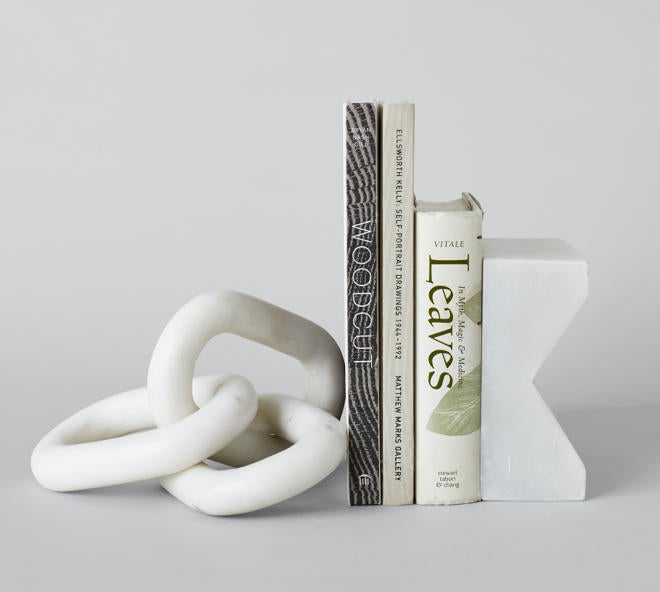 Bloomist — White marble sculpture base
From a collection of thoughtfully curated decorative objects, these striking marble sculptures from Bloomist are ideal for bookends. Made by artisans in Agra, India, the bases are carved from marble that comes from the same quarry that was mined for the Taj Mahal.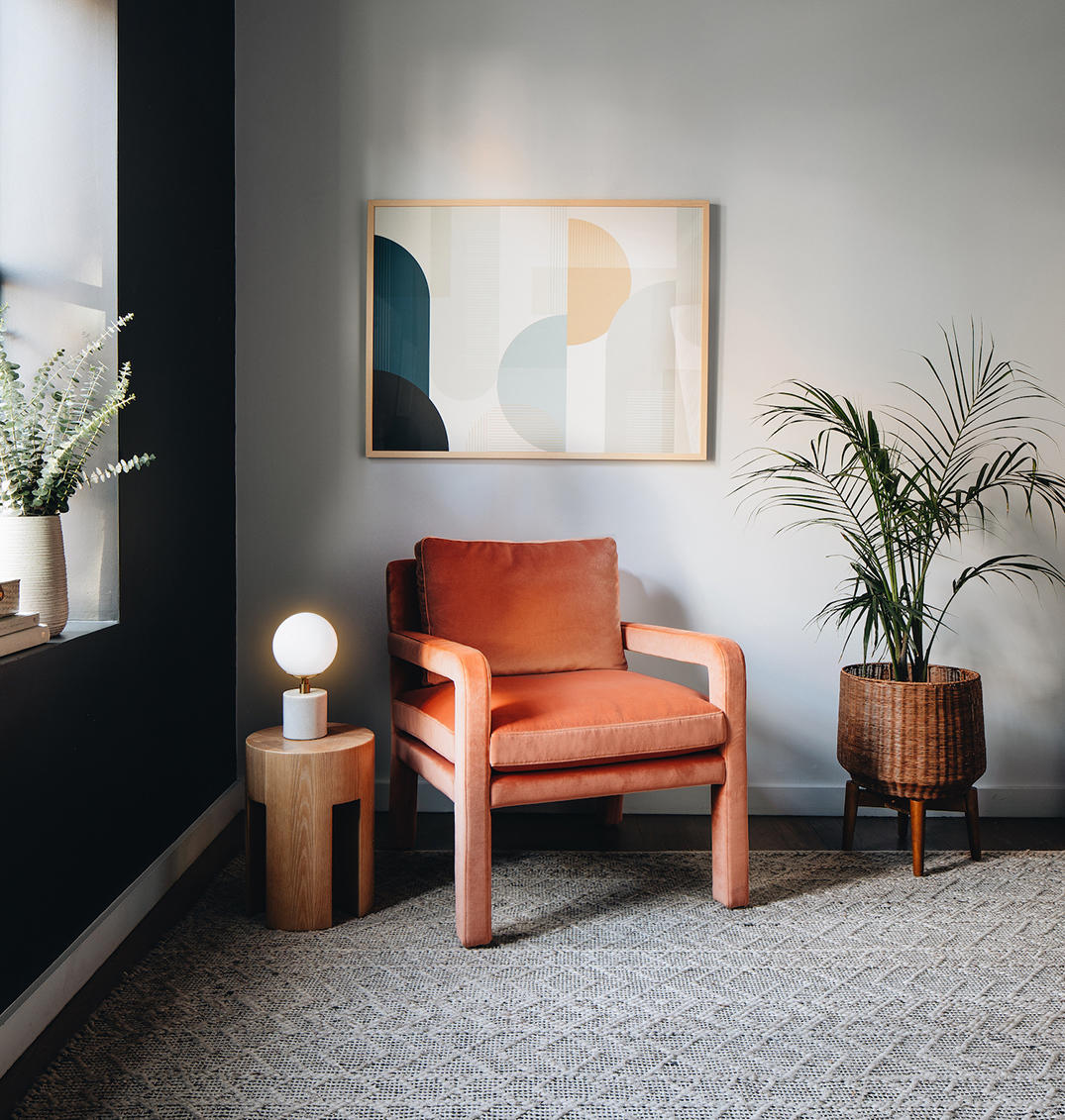 Courtesy of Interior Define
Interior Define — Adler table lamp
The marble base of this lamp from Interior Define provides a modern update to its midcentury shape, making it a practical and stylish addition to any desk.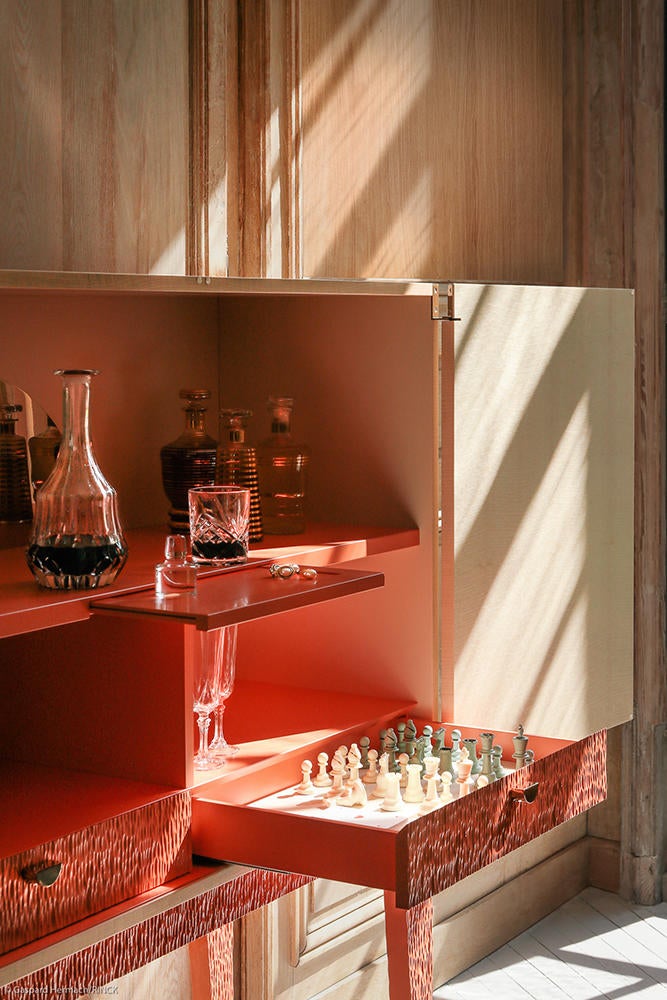 Rinck — Hébé liquor cabinet
With legs painted an effervescent neon pink, this glamorous liquor cabinet from Rinck is a modern, feminine take on the old office bar cart and will take any Zoom happy hour to a fabulous new level.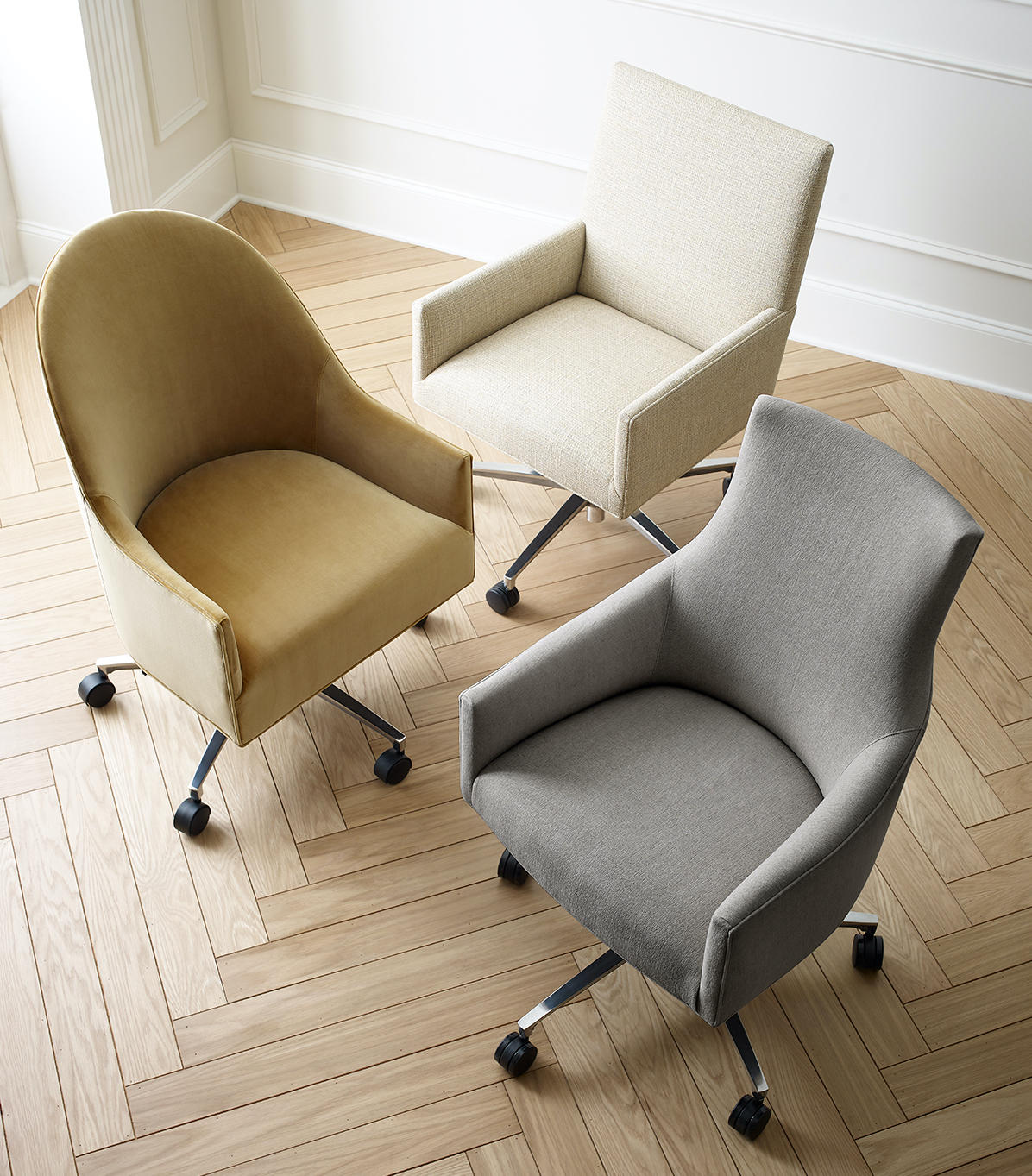 Courtesy of Mitchell Gold + Bob Williams
Mitchell Gold + Bob Williams — Ada, Bella and Gage desk chairs
MG+BW's spring collection is its most extensive to date, offering furnishings for the whole home, including three new desk chairs, all of which are made in America and come in more than 250 upholstery options.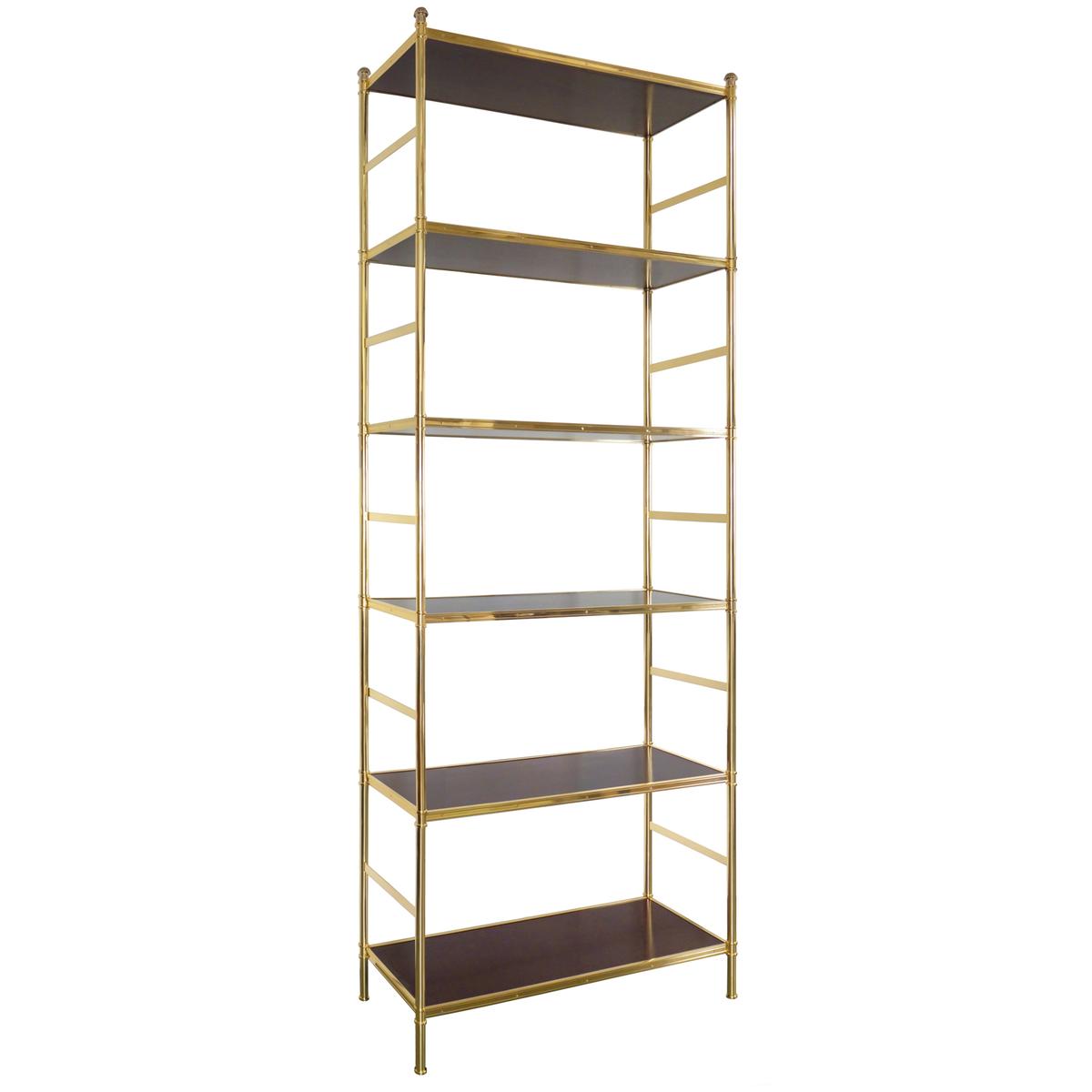 Courtesy of Victoria & Son
Victoria & Son — Cole Porter étagerè
Established in New York in 1933, Victoria & Son counted many luminaries as clients. This étagerè was created by the furniture brand's founder, Frederick Victoria, for famed composer Cole Porter and design legend Billy Baldwin.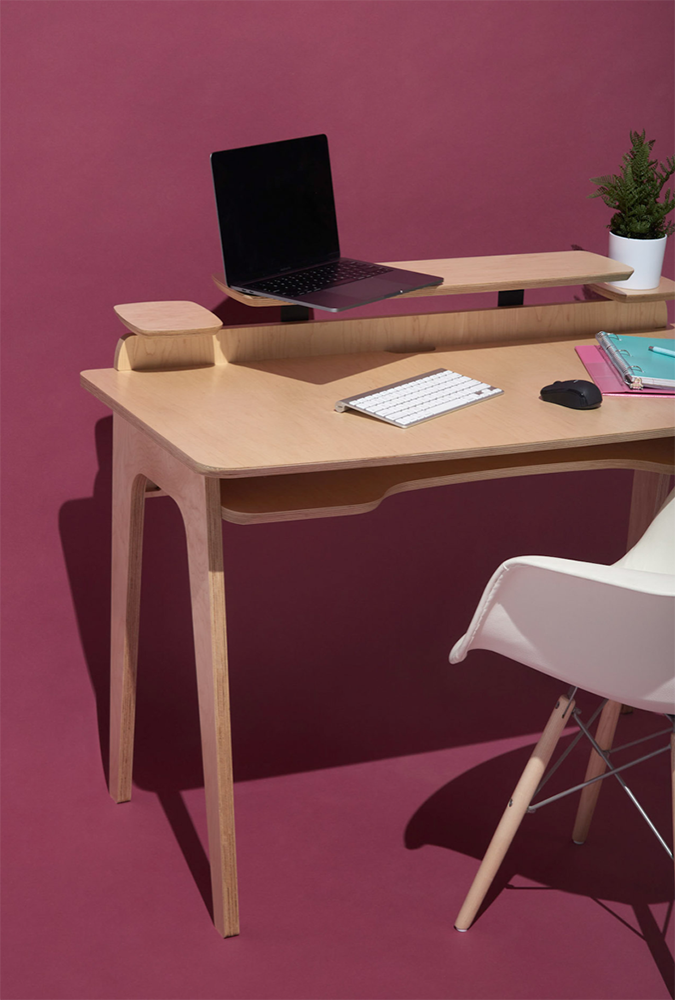 Courtesy of Inside Weather
Inside Weather — Jorn Media Desk
This highly customizable desk from direct-to-consumer brand Inside Weather comes with options for everything from the finish to the configuration of the desktop itself.
Products featured in this article have been sourced from BOH's Collections vertical, a showcase of the latest debuts from some of the industry's leading brands.
Homepage photo: The Hébé liquor cabinet (right) | Courtesy of Rinck