While it may not always be the easiest color to sell to a client, incorporating yellow is a wonderful way to add whimsy and vibrancy to any room. Here, we rounded up five fabulous examples.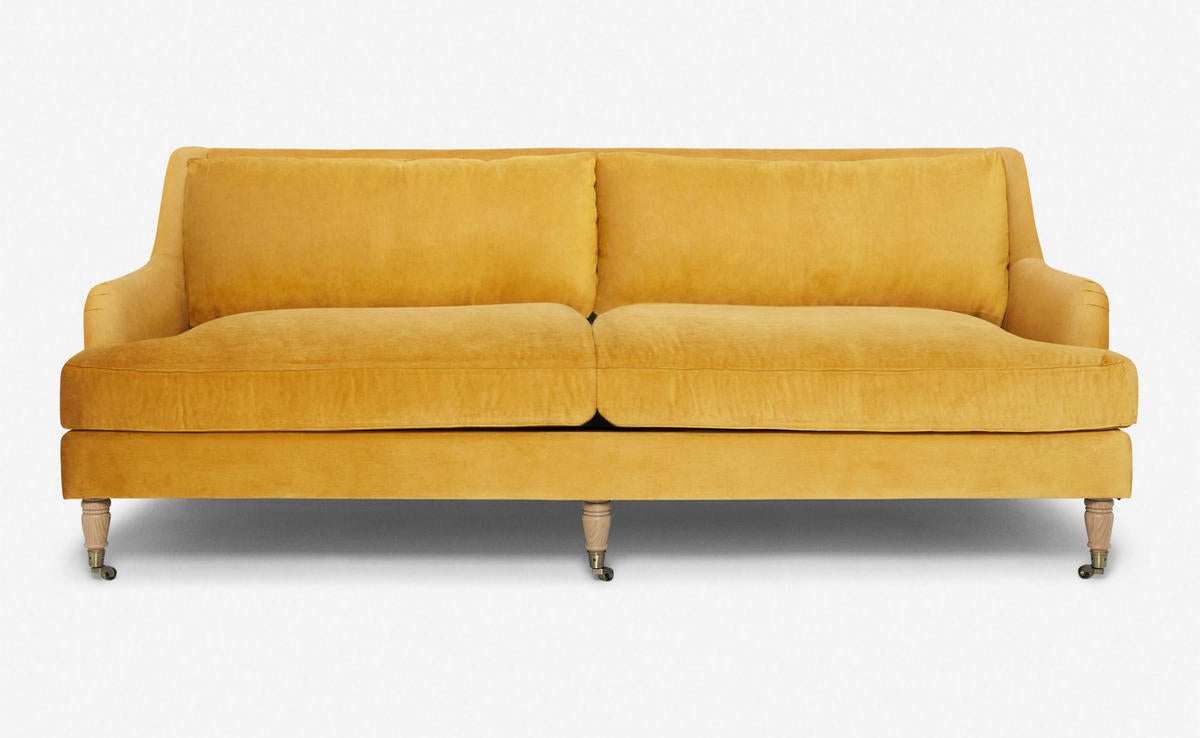 Courtesy of Lulu and Georgia
Lulu and Georgia — Rivington Sofa
From Lulu and Georgia's collaboration with interior designer Ginny Macdonald, the Rivington Sofa features low, sloping arms and tailored detailing. Available in a butterscotch-tinged cotton velvet called Goldenrod, this sofa is sure to make a statement.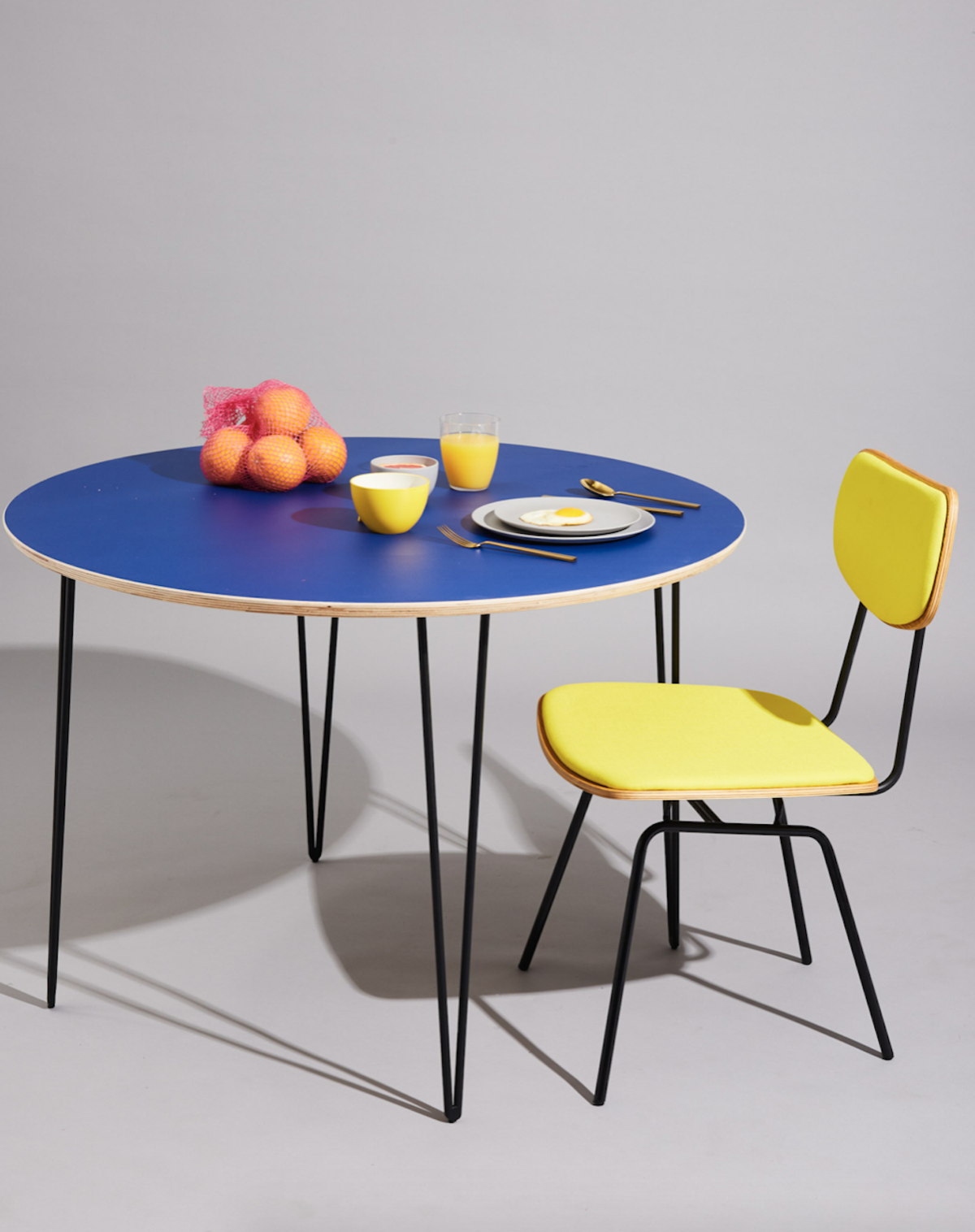 Courtesy of Inside Weather
Inside Weather — Kobe Dining Chair
This highly customizable dining chair from Inside Weather can be done in an array of yellow upholstery options, from the muted Nordic Yellow to the striking Retro Citron and earthy Daffodil, making it a great way to add a pop of color to a kitchen or dining room.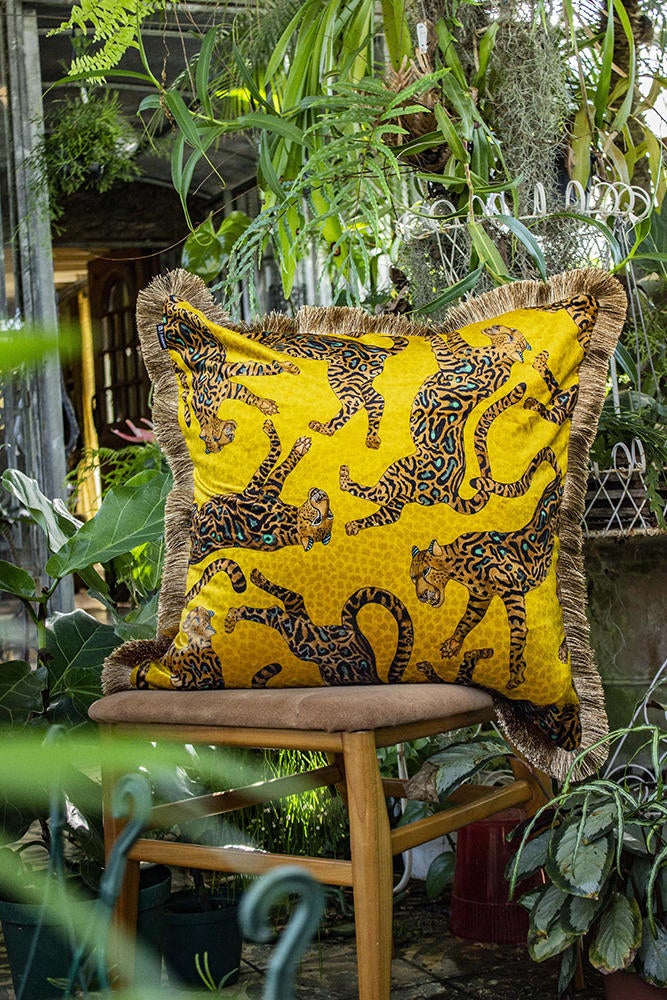 Courtesy of Ngala Trading Co.
Ngala Trading Co. — Cheetah Kings Fabric
Featuring two cheetahs with intertwined tails dancing against a backdrop of golden yellow linen, this fabric from Ngala Trading Co. is as captivating and exotic as the big cats it depicts.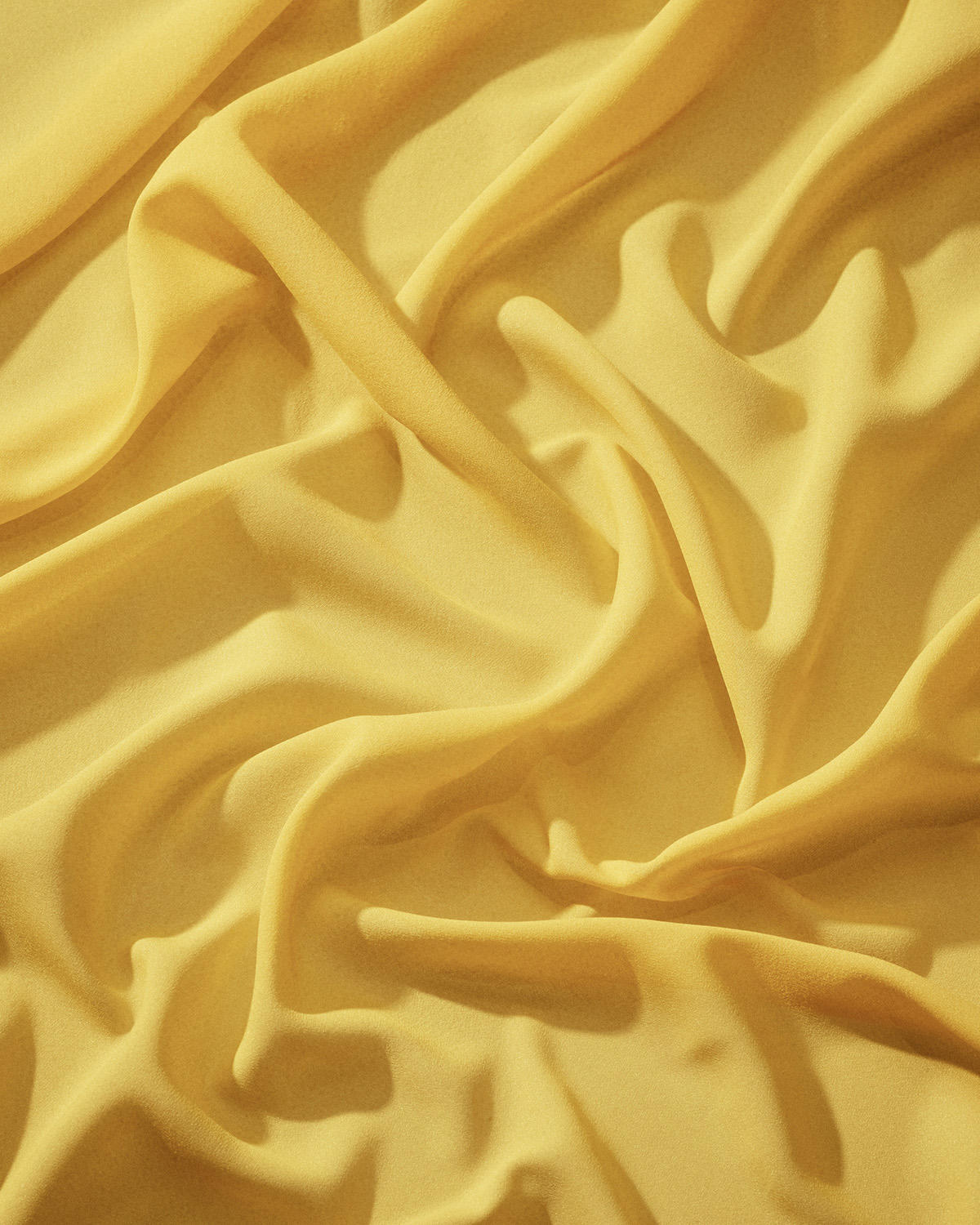 Sahco — Powder
With a hue and texture inspired by makeup and color pigments, Powder is an elegant textile with a delicate crepe-like feel. The Sahco offering comes in a range of dreamy hues, which looks akin to melted butter.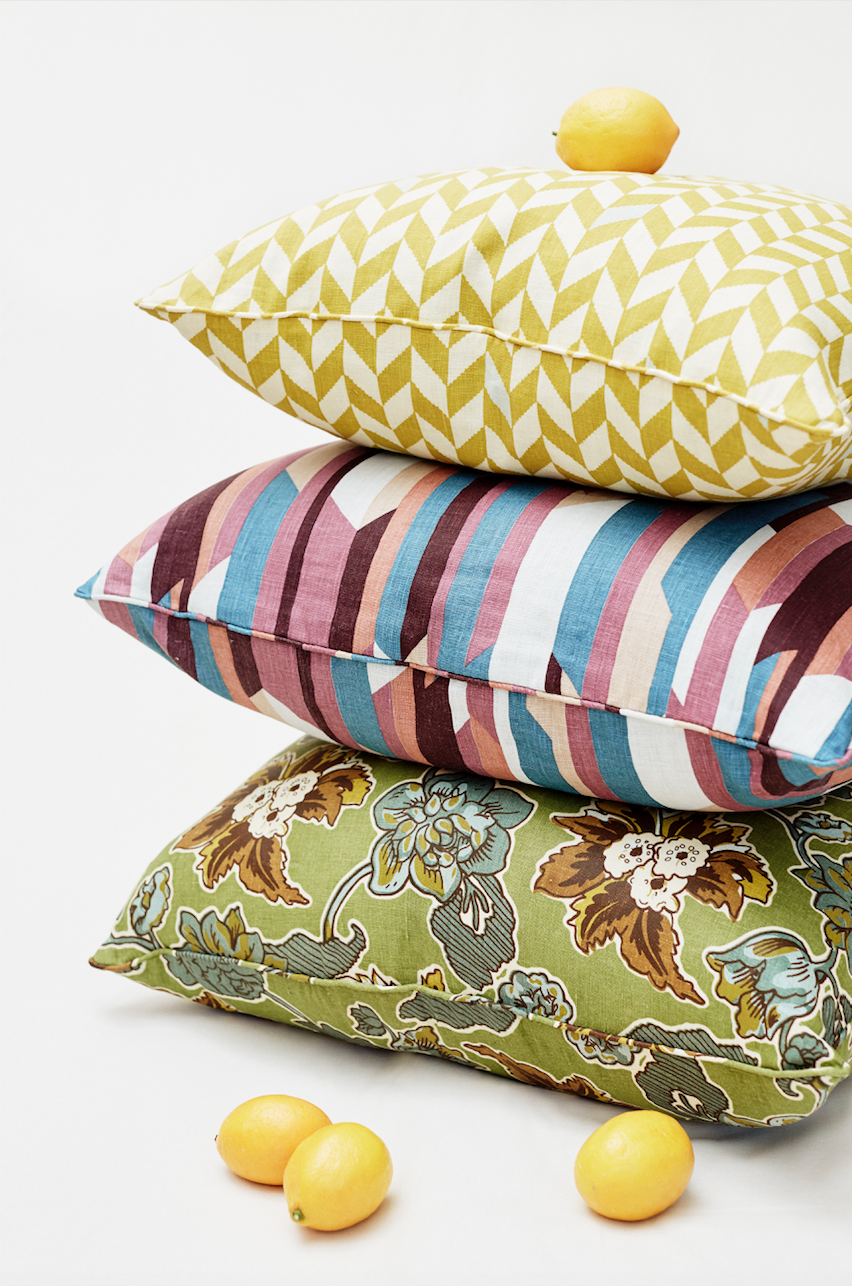 Courtesy of Jeffrey Bilhuber x Le Gracieux
Jeffrey Bilhuber x Le Gracieux — Barrow
From interior designer Jeffrey Bilhuber's collection with California-based textile brand Le Gracieux, Barrow is a playful update on a classic chevron. Done in a deep yellow-brown hue called Artichoke Hearts, this fabric is perfect for a fun throw pillow.
Products featured in this article have been sourced from BOH's Collections vertical, a showcase of the latest debuts from some of the industry's leading brands.
Homepage photo: The Powder textile in Colour 15 | Courtesy of Sahco