Sabai, the two-year-old direct-to-consumer sofa brand, is attempting something that not even Ikea has tried in the United States—launching a national buyback program. Through its new initiative called The Sabai Standard, the brand will buy back its own product at up to 20 percent of the resale price in credit or 15 percent in cash, and then resell the product under their new pre-owned section, Sabai Revive.
"From the moment we started the company, this was a goal for us," says brand co-founder Caitlin Ellen. "A lot of companies think about sustainability in terms of materials, but the most sustainable product is one that's in use. There need to be sustainable solutions from start to finish so that we can continue the life cycle of furniture."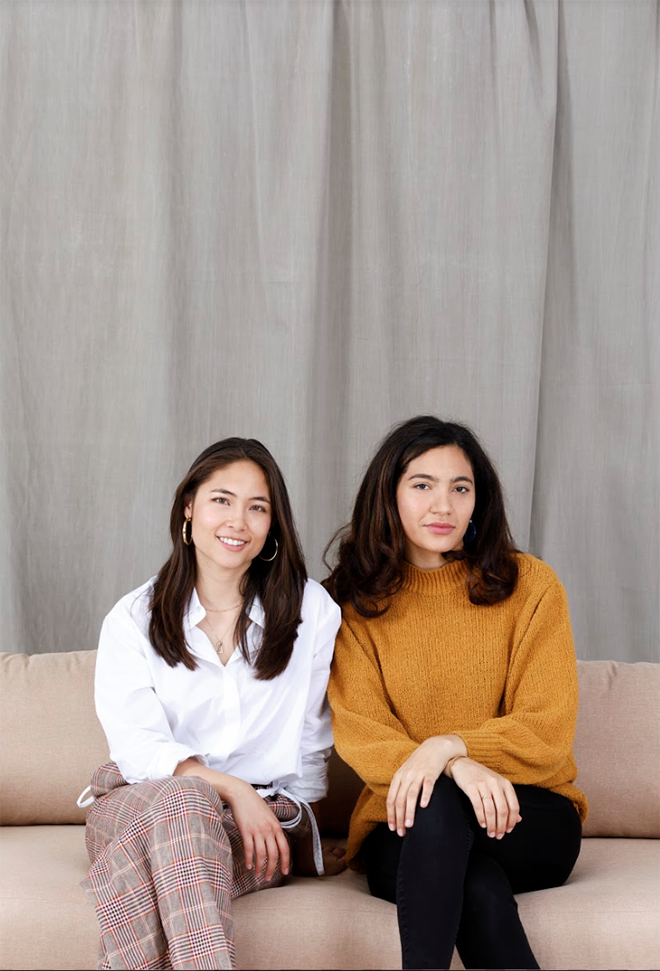 Ellen founded Sabai with her college friend Phantila Phataraprasit in 2019 with the goal of selling an environmentally friendly product at an affordable price. Sabai's pieces (which currently include a sofa, sectional and ottoman) all feature Forest Stewardship Council–certified wood frames, CertiPUR-certified foam, and water-based glue and are offered in fabrics like velvet made from recycled water bottles. Once the pair found their footing running the company, they turned their sights to creating The Sabai Standard.
Buyback programs are a major component of circular businesses, which aim to bring products back and extend their life instead of the traditional, linear model of buy, use, toss. The world's largest furniture retailer, Ikea, launched a buyback program in 27 countries last year, including Great Britain, Australia, Canada, France, Germany, Italy, Japan and Russia. (The United States was notably not on the list.)
A handful of U.S. brands, like Pottery Barn and Coyuchi, have made strides in reselling returned textiles, but furniture—which is costlier to ship, store and pick up—has been trickier. Because Sabai is D2C, its sofas could be anywhere in the U.S., complicating the pickup and resell component for the New York–based startup. Ultimately, Sabai found a company called FloorFound, which handles the returns of oversized and bulky items for e-commerce brands, and approached them about a partnership. "This wasn't something that [FloorFound] had envisioned their company doing, but once they thought about it, they agreed that there was a great opportunity for a symbiotic relationship between our companies," says Ellen. "It was their capabilities that allowed us to move forward."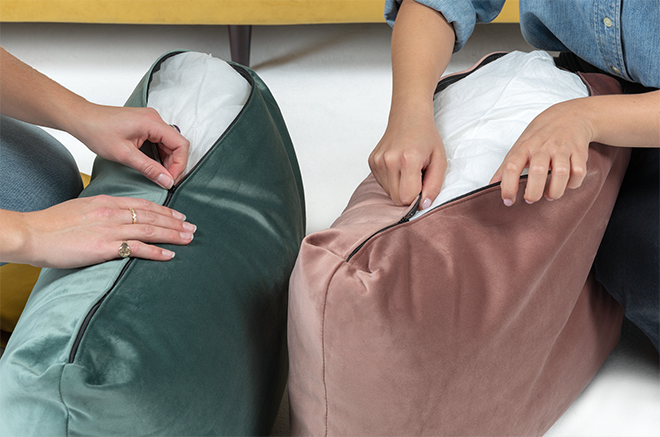 Once a buyback is initiated, Sabai organizes a pickup time through FloorFound and has the item brought to FloorFound's nearest distribution center, with the hope of reselling the piece regionally, though they will have the capabilities to ship it nationwide. If the item isn't sold in three months, Sabai will donate it.
Also launching with the buyback program is the brand's Repair Don't Replace initiative, wherein Sabai will sell stand-alone replacement sofa legs, cushion inserts, pillow inserts, and slipcovers in new colors to replace worn elements of existing sofas. "Things happen—kids spill and dogs chew on sofa legs," says Ellen. "But you don't need a new sofa just because the leg is broken or the cushion is stained."
The duo know that the initiative might seem "a little altruistic" to some. "We don't want to go against our ethos by just trying to push new products for the sake of it," says Phataraprasit. "We're promoting a sustainable lifestyle, which is something more and more people are interested in pursuing, and we're hoping that by doing that, we can help push the furniture industry forward."
Homepage photo: A Sabai sofa | Courtesy of Sabai