While we weren't able to gather in person this year, the Future of Home conference transformed into a streaming show, peppered with opportunities to connect with speakers and panelists live. On Monday, we talked about everything from the science of beauty to the transformative powers of authenticity, purpose and diversity. (Here's a recap of the day's programming.) For the second day of programming, we explored the many ways to shape our own "new normal," and why the design industry's future is brighter than it may seem.
Video of the entire day's programming, as well as individual segments, are available on demand for BOH Insiders here.
---
BUILDING A BETTER FUTURE
→ Alain Sylvain on the Progress Instinct
Alain Sylvain is the founder of Sylvain Labs, a strategy and design consultancy that challenges companies and people to pursue progress through tactics including product development and brand mapping. In his talk, he began by unpacking the innate human impulse toward iterative improvement. In reflecting upon the events of 2020 and the start of a new decade, Sylvain presented two modes of human survival instincts: the fight-or-flight response, which dulls the creative senses, and the progress instinct, the more generative of the two. Using three case studies, he explored the historical foundations of crises and civil unrest, creating a blueprint for how companies and brands can take an active stance in the construction of "a new normal." He also highlighted large-scale shifts in the business realm, including a sea change toward values that prioritize the collective good over individual success.
Best quote: "Here we are in 2020, facing crisis after crisis after crisis. While our clients are asking what the new normal should be, I can't help but think that's just passively waiting for change when we should be proactively pushing for progress."
Key takeaway: Entrepreneurs and business leaders should take the events of this year as an opportunity to tap into their creative potential and redefine the status quo.
---
PLACEMAKING FOR ALL
→ Kia Weatherspoon on How to Achieve Equity in Design
Since launching her firm 15 years ago, interior designer Kia Weatherspoon has approached design through the lens of equity, largely focusing on the often overlooked area of low-income housing. In a conversation with Business of Home editor in chief Kaitlin Petersen, Weatherspoon discussed the myriad challenges of fighting for equitable design, starting with helping architects and developers understand why designers must be included in the process from the start. She said that interior design is too often viewed as a luxury for the few, as an extravagance that low-income communities don't need or deserve.
Compounding the issue are outdated subsidized-housing policies enforced by the Department of Housing and Urban Development, some of which haven't been modified in more than 40 years, resulting in the use of materials that are often pricier and less healthy than what's available now. Weatherspoon takes heart in seeing emerging designers interested in using design to heal and promote wellness and comfort: "I've met so many designers as of late saying, 'It's not about the prettiest, it's about the impact, it's about the people.' And I love that."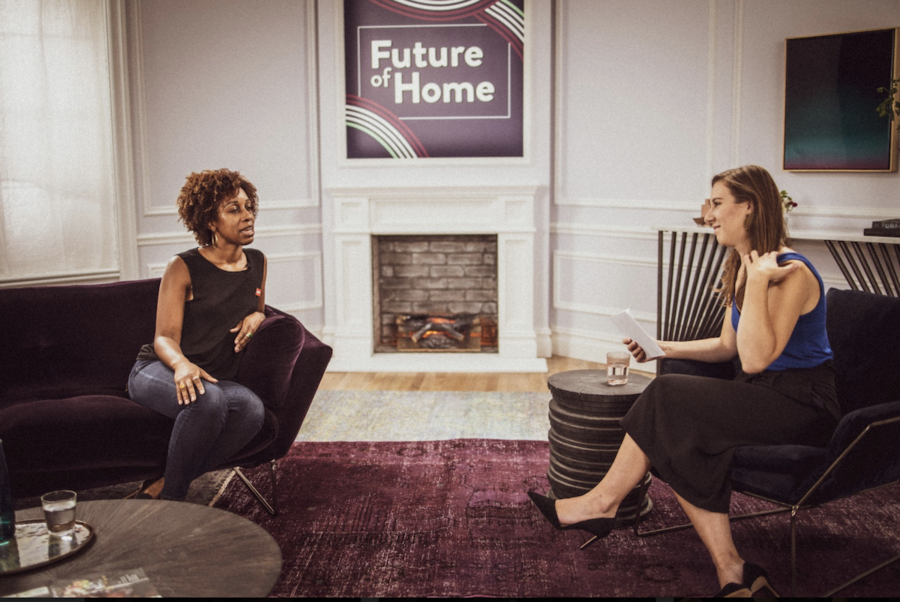 Best quote: "As designers, if we are constantly labeling what someone deserves, that limits the design outcome that you provide. You have to get that out of your psyche in order to do better."
Key takeaway: The A&D industry is in a unique position to shape the future of low-income communities by using beautiful spaces to offer dignity and hope, but designers must advocate for the importance of their craft in every neighborhood and at every level.
---
MIXED MATERIALS
→ Andrew Dent on the Future Materials of Home
Andrew Dent, the executive vice president of materials research at Material ConneXion and chief material scientist at Sandow, shared a crash course in all things antibacterial, antimicrobial and antiviral. In the talk, he highlighted the latest science on how designers can use materiality to fight disease. Some of the technology—including super-durable fabric coating that kills viruses, and cotton that sweats vitamins—is incredibly impressive. But it's not all about high-tech solutions. Much of Dent's presentation examined how materials in the natural world (zinc, copper, silver salt) can offer protection. He also cautioned that using antimicrobial materials in every application can be a net negative from a toxicity and sustainability perspective. Above all, he is hopeful that the pandemic will give us a chance to adopt thoughtful, smart material science—not blanket the world in silver and bleach.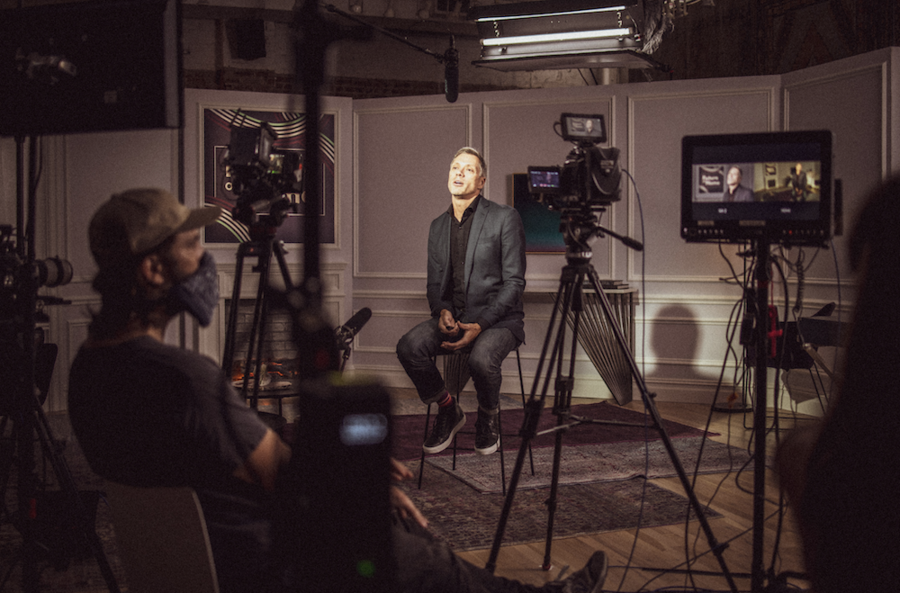 Best quote: "Have a more considerate approach to materials—don't always choose the most antiviral or antibacterial. Use, if you can, materials that you know where they've come from. Have an understanding of their source [and] whether they're recycled or renewable. Also think about their end of life. Better materials are critical, but so is reuse of existing materials."
Key takeaway: The science of antiviral materials is seriously cool, but let's use it wisely.
---
CIRCLE UP
→ Nicole Bassett and Eileen Mockus on a Circular Business Model
BOH contributor Dennis Scully discussed circularity in the home industry with Eileen Mockus, CEO of home goods brand Coyuchi, and Nicole Bassett, co-founder of The Renewal Workshop, an organization leading the apparel and textile industries toward a circular business model that restores value and reduces waste. The two recently partnered on what's called a take-back program, in which customers can send Coyuchi products they're done using back to the company. Once enough products are returned, The Renewal Workshop recycles the materials and has them remade into a new product, which Coyuchi resells.
Mockus and Bassett described the benefits of the circular business model for both the company and the planet, and explained why the home industry faces a more difficult path to circularity than fashion does. (Most home textiles are made of a combination of different materials, making them more difficult to recycle.) Mockus ultimately suggested that if home goods companies joined forces on circularity initiatives, progress could be made more quickly.
Best quote: "With the pandemic and the economy shifting, more and more companies are recognizing that business as usual is not the way they're going to recover from this," says Bassett. "It makes a lot of sense. Brands already own and control this product in the market—why not get it back?"
Key takeaway: While the home industry faces a trickier route to circularity than the fashion world, it's a path well worth forging given the benefits to businesses, people and the planet.
---
THE NEXT BIG THING
→ Russ Maschmeyer on Augmentation in Design
Russ Maschmeyer spent more than six years as a product designer at Facebook before striking out on his own to launch Primer, an augmented reality app that allows users to virtually test paint colors, wallpaper and tile at home in real time. In his talk today, he outlined several areas of technology that he views as shaping the future of the home industry: augmented reality, computer vision, machine learning and photogrammetry.
Photogrammetry allows us to obtain information about physical objects—like the exact measurements of a space—through the process of recording, measuring and interpreting photos, which Maschmeyer says is much more reliable than, say, 3D models. It's also a function that the latest models of iPhones and iPads will come equipped with, making it increasingly simple for the average user to take advantage of the technology. Combined with computer vision, which allows a program to identify objects like furniture in a room, these concepts let designers and architects take an inventory of a client's home in seconds. Looking to the future, he predicts that these technologies, along with AR, will reshape the way consumers and designers alike navigate the design process.
Best quote: "This technology is coming of age when it's needed most. … Consumers have changed [both] their behaviors and expectations, and this trend is unlikely to reverse. Now that we're buying online more, we'll miss the opportunity of holding a product in our hands before buying it. So we're looking for better ways to experience products digitally."
Key takeaway: As technologies like augmented reality continue to become a substantive aspect of our collective experience, Maschmeyer predicts that over the next decade customers will come to expect AR tools when shopping online or redecorating. The brands that move quickly and adapt to that now will benefit most in the future.
---
RETAIL WATCH
→ Warren Shoulberg on the Winners and Losers in Retail
To suss out what's in store for the retail landscape in the home category, retail expert and BOH columnist Warren Shoulberg started with the housing market. "A key number that I always look for is household formation numbers ... because that tells you how many people are starting new households," he said. "And when they do that, they need stuff." He said that while retailers with remodeling chops, like Home Depot and Lowe's, saw a more immediate lift amid pandemic shutdowns as homeowners moved and tackled renovation projects, he expects the home furnishings category to get a similar boost six to nine months later.
He then zipped through some of the year's biggest home furnishings winners (Wayfair) and losers (Kohl's, Bed Bath & Beyond and mall retailers like Macy's) in a rapid-fire conversation with BOH contributor Dennis Scully. The two touched on everything from brands like Target and Walmart, which have gobbled up market share because they were deemed essential when other home furnishings retailers closed for COVID, to how a lack of robust e-commerce options could be the Achilles' heel for regional furniture brands unless they get online quickly.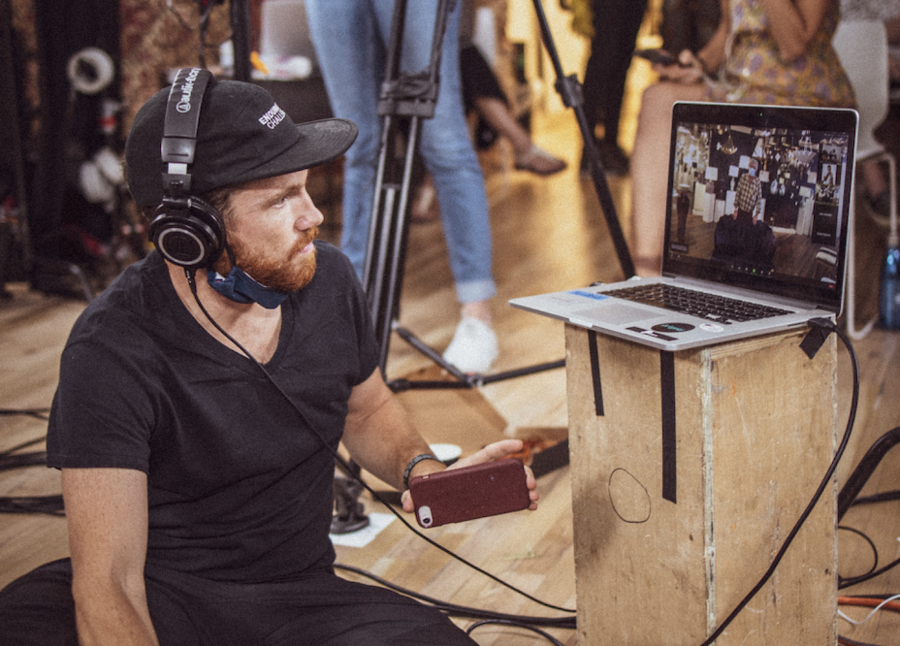 Best quote: "I think as a social activity and for a certain type of shopper, [physical retailing] is always going to be important. RH has built these elaborate galleries, and they basically say, 'Come in, look at the product, sit in it. We don't really expect you to buy it in the store, but go home and order it online.' Their Yellow Pages–sized catalogs serve ... as lookbooks, and the store is a 'look store.' I think that's a model that more retailers are going to have to adapt. The stores do not go away. Maybe there are fewer, maybe they're smaller. But if I were a furniture retailer, I would not be crashing and burning my leases right now. I think there's a role for it, but it's got to be part of a bigger strategy."
Key takeaway: It's time to get online. "Any retailer that does not have a robust e-comm business, I think, is just doomed," said Shoulberg.
---
WHAT'S IN STORE
→ Justin Huxol on the Future of Experiential Retail
Retail designer Justin Huxol has a strange honor: His shoppable pop-up for the BNP Paribas Open in early March may have been the first "store" in America to be shut down by the coronavirus pandemic. Six months later, he is busy working with brands across the country, trying to develop store concepts that work in the new normal (the obsession with resimercial may be waning, as people crave spaces that feel more hygienic). Speaking with BOH managing editor Fred Nicolaus, Huxol also offered a look at some of the big ideas in retail, explaining how they dovetail with the design trade. For one: "Experiential retail" was fading even before the pandemic, and the big new thing is "service retail," a shopping experience that gives customers a tangible takeaway.
Best quote: "I think that we will definitely see a return to the retail environment in a way that values a more meaningful kind of service-based value-add. Otherwise, why not stay at home and shop online?"
Key takeaway: After the pandemic, brands will have to work even harder to get customers to shop in person, as they've become so accustomed to e-commerce.
---
FINDING OPPORTUNITY IN DISRUPTION
→ Gregg Brockway on Rewriting the Future
Long before he co-founded home furnishings marketplace Chairish with his wife Anna, Gregg Brockway was a founder and innovator behind travel industry disruptors Hotwire and TripIt. His experience weathering a digital revolution, the rise of marketplaces and changing consumer expectations two decades ago offer striking parallels to the design world's struggles today—notably, that with a new digital baseline in place, there's no going back to "the way it was."
"If we can't go back, [what] do we do going forward?" asked Brockway. His keynote offered lessons for home brands that are rooted in an understanding of the flurry of activity from online travel agencies in the early 2000s and the shakeout that followed. And for designers, he pointed to the experience of travel agents themselves, whose fears about disruption soon gave way to a new, arguably better, way of working.
Key takeaway for brands: Brands should be investing in their own online footprint and seeking the right marketplace to showcase their products online. Picking just one or the other will slow or jeopardize growth.
Key takeaway for designers: Digital tools may change the way designers work—but the secret is to seek and leverage the silver lining. "The initial reaction was the sky is falling, but [their] jobs didn't go away," says Brockway of travel agents who suddenly faced stiff online competition amid the rise of Expedia. "In some ways, [their jobs] got better, because they could spend more of their time creating fabulous destination experiences to fun places around the world, or helping with intense business travel needs, ... and a lot less time on the manual stuff."
Best quote: "Brand loyalty has taken a hit—whether it's for price or convenience or better service, people are shopping around in ever-greater numbers and have become much more brand-promiscuous. What that means is that the astute brands are spending as much of their energy retaining existing customers as they are trying to reach out to new customers."
---
workshop: CULTURE IS KING
→ How To Be a Creative Entrepreneur, with Holly Howard
In this workshop, creative entrepreneur and business consultant Holly Howard offered an introductory toolkit for growing right-brained businesses, identifying essential points of contact for designers to orient themselves in this highly uncertain period. Howard challenged the idea of equating company culture with "perks," arguing instead that culture is a regenerative, diversifying quality that creates a strong internal community. She also offered four foundational keys for entrepreneurs to keep in mind as they approach growing their businesses: keeping eyes on the horizon and having a clear vision for your business; having an awareness of the economy around you; having the willingness to get uncomfortable; and maintaining an internal focus, rather than an external one, because the internal operations will be a greater dictator of success than external praises.
Best quote: "Certainty is a myth—before COVID, when thinking about the future, we had this false assumption that there was a lot of certainty in the world, but business growth begins in the unknown."
---
Behind the scenes: THE FUTURE OF HOME SET
We transformed the rug studio in New York's ABC Carpet & Home into this year's Future of Home set. Check out the key pieces from the store, and from fellow sponsor Universal Furniture, that created a perfect backdrop for our programming.
---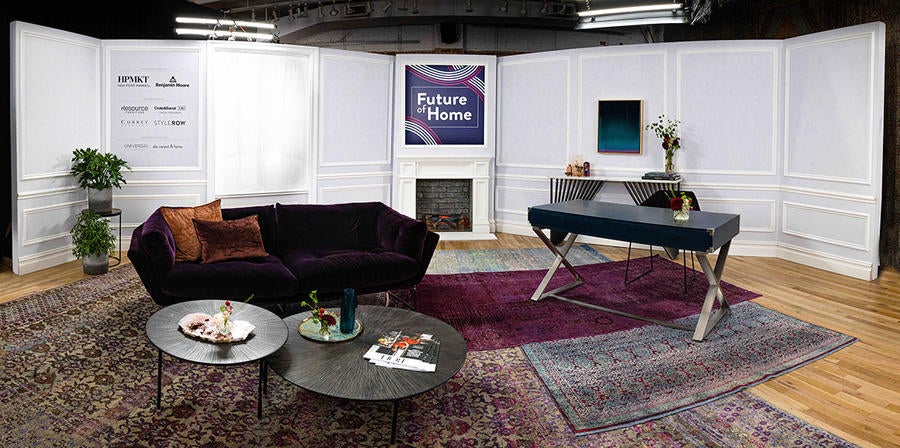 ---
SPONSORED PRESENTATIONS
→ Erinn Valencich on Transforming Designer Sourcing
Interior designer and entrepreneur Erinn Valencich spoke with BOH contributor and Future of Home host Dennis Scully about her platform StyleRow, a design management tool and marketplace she launched in 2019. In their discussion, Valencich outlined the issues of sourcing products, a process that the StyleRow marketplace streamlines for both vendors and designers. Using the integrated platform, designers not only can spec and purchase high-end product, but can also communicate with vendors and present to clients all in one place. "We need to remove the administrative burden that we put on [designers and showrooms] with these archaic ordering processes so that designers can go out and do more projects," she said. "Then everybody sells more product and it's a win-win."
→ Ryan Turf on What's New at CB2, with Kara Mann
Kara Mann dropped by the new CB2 offices in Chicago to quiz company CEO Ryan Turf about everything from the era he'd want to go back in time to experience (the 1960s) to a design element he hates (granite countertops) to his favorite CB2 piece right now (anything from the designer's debut collection with the brand). She challenged him to describe CB2 in three words, and he replied: "edgy, fun and authentic." She also asked him, "How has CB2 changed in the last 10 years?" "We've grown up a bit," he said.
→ Cecil Adams on Natural Materials and Sustainability

In a conversation with BOH contributor Dennis Scully, Cecil Adams, the creative director of Currey & Company, discussed the brand's long history of prizing natural materials in its lighting designs as it relates to a broader theme of sustainability in the home industry. The company's affinity for these materials—from rattan and rope to oyster shells and bamboo—is inspired by its founders' love of gardens and has resulted in its close relationships with craftsmen from around the world. Adams also delved into the company's supply chain, examining the relative merits of partnering with artisans in Delhi, India, versus in Hong Kong, highlighting the unique offerings of each place and how they fit into various Currey & Company product lines.