Erinn Valencich has been an entrepreneur for 16 years, running both a Los Angeles–based interior design firm and an eponymous furniture business, but she'd never asked for money—until she started StyleRow. The platform, a catchall project-management tool for designers, showrooms and makers alike, required deep expertise and deep pockets. So she started knocking on doors: "I'm telling everyone I know: This is what I want to do—who do you know that can help me? Who do you know that I need to know?"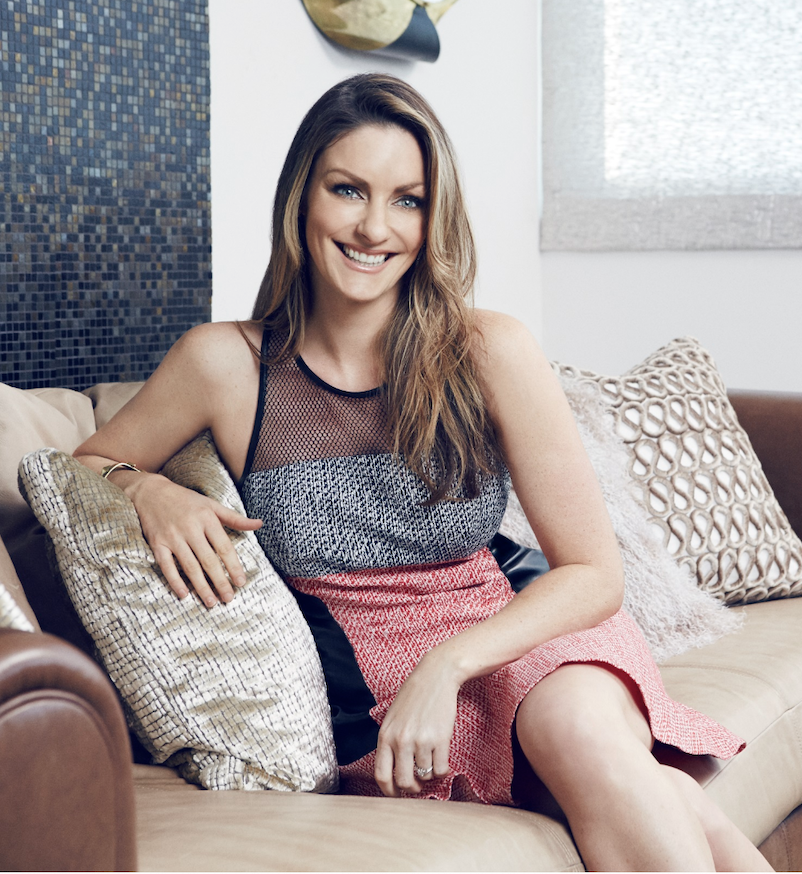 A chance encounter at the WestEdge Design Fair led to a connection that got Valencich on the right track—one that ultimately led to the $4 million round she closed last month with blue-chip VCs like Lindsey Taylor Wood and Erin Shipley of The Helm; Jesse Draper of Halogen Ventures; Dollar Shave Club founder Mark Levine; TaskRabbit co-founder Leah Busque of Fuel Capital; and a major investment from Scott Nolan of the preeminent VC firm Founders Fund, which has backed the likes of SpaceX, Airbnb, Oscar, Lyft, Spotify and Stripe.
In a wide-ranging interview with Business of Home, Valencich shares the nitty-gritty details of what it's like to go after venture capital money, the pressures of working on a short runway, and why she thinks StyleRow—currently in beta—will be the tool that drags the industry into the 21st century. "I'm not dying to disrupt the industry in a negative way," says Valencich. "But it's about time that we all link arms—designers, showrooms and brands—and take a leap into the future together."
You knew from the beginning that you'd need to raise capital to execute your concept. What was the initial research and learning curve?
In the beginning of having the idea, I was hesitant to ask for money. I'd been an entrepreneur for over 16 years, and have always self-funded—my design firm, my furniture brand, anything I'd done. So I basically found someone to help me fundraise, which wasted a year of my time barking up the wrong trees. But in the process, I learned how to start pitching. I learned how to do a deck over and over and over and over again. Then I hired a pitch coach.
How did it start to come together?
I'm telling everyone I know: This is what I want to do—who do you know that can help me? Who do you know that I need to know? Finally, after a year of spinning my wheels, I spoke on a panel with Barclay Butera at WestEdge and met Laiza Cors, who was his head of media. So I took her to lunch, told her what I was building with StyleRow and she's like, "Oh, my god, you should talk to the guys that my husband works for. He works for this tech startup and, I don't know, maybe there's something there." It was a commercial real estate platform—why not?
So I go take this meeting with the co-founders of CREXi. It's a platform that did for commercial real estate what I want to do for design: They took a fragmented industry with backwards workflows [and created something] that allows commercial realtors to put all their buildings for sale on one platform, then offers back-office workflow tools for the brokers and realtors to connect. These two guys, Mike DeGiorgio and Erek Benz, are just amazing. They took me under their wing—kind of like their little sister who's older than them. They said, "We get asked all the time to help founders, and honestly we don't have time, but this idea is amazing and we want to help you." They then completely changed my trajectory of who I was talking to and what I was doing.
First, they connected me with TulaCo, the company that built their tech. They came in, I met the co-founder Steve Lackenby, and he became my CTO because he loved the idea so much. They personally invested and started building the platform for me, and then Mike and Erek introduced me to all of their investors in L.A. So I instantly got plugged into the L.A. tech scene.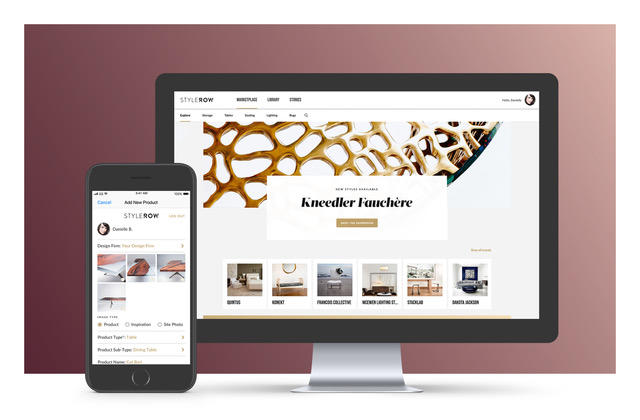 What were your biggest challenges once you made all of those connections?
I know design cold. I know what the product needs to do, and I know the workflows for all three parties because I am all of them. But what I didn't have was tech experience. What does it mean to run a development team? I have no idea. What does a line of code look like? I have no idea. Then suddenly I had a CTO, I had smart investors in our early stage—we raised a little bit of money, about $117,000—and started building our product. Five months later, we now have a demo that I can show to investors and say, "Hey, this is what I'm going to do."
Because at that point you need more money again.
Right. So I went out and I was like, "I need to raise $500,000 to get me to the next stage, on top of what I raised [before]." Again, it's pounding the pavement, leveraging every network I could. It's massively time-consuming. Fundraising is a full-time job.
What did it take to raise that $500,000?
I probably talked to a hundred people to raise that first round. It was hard. I had never at that point built a software company—and yet here I am, a woman helming a software company in an archaic industry. Obviously I have a lot of industry expertise, so they always gave me kudos for that. But [a lot of investors] were like, "You're not a technical founder." Meaning, you're not coding this yourself. And some investors just flat-out won't invest if you're not coding it yourself.
Did you get better at figuring out who to approach and pitch?
Every investor is just a person with their own lists of interests. Are they even interested in your space? If they're not, they pass. But this isn't stuff you know about in the beginning. People will tell you, "Find out if the investors like what your stuff is." But how do I know? I don't know these people, so you end up having to have a million phone calls to find out. It's like dating. Like, "Do you want to have kids?" "No, I don't." "Oh, okay. Well I do, so bye." But you still go on three dates with this person before you realize that you're not a match. As you get better at it, you get better at speed-dating, because it's exactly the same thing. They have to like you, they have to love your idea. They have to think that you are solving it the right way and that they believe in you.
How long did it take to raise the money?
We closed in June 2018. At that point, we'd raised maybe $620,000. Our largest check was from The Helm, a female-run firm that invests exclusively in female founders. Lindsey Taylor Wood and Erin Shipley there invested in us, they put in $125,000. I also had some designers and some industry people invest, but mostly I wanted tech money because I knew I wanted that network, that understanding of go-to-market strategies and running software companies.
Then we went right into building. In the next 10 months, we built the marketplace so that we could ingest a brand's catalog and configure products. At that point, we onboarded 90 of the top furniture brands and showrooms in the industry. Gina DeWitt, the president of Kneedler Fauchère's showrooms, was a huge supporter from the beginning. We brought it to Thomas Lavin, Dakota Jackson, Hellman Chang, Quintus, Kravet, Stark, Minotti—I mean, you name it. I went into battle and told these people, "This is what I'm building for our industry. Support me, please. Here are all the benefits that you're going to get." And most of them were like, "Thank you for building this. Someone needed to tackle this mountain—to do it right and to do it for the whole industry."
Your clients are growing up with an Encyclopedia Britannica in their pocket ... yet we go to work and it's like the '90s, you know?
Erinn Valencich
So you built the marketplace, you have brands on it—what next?
We built the marketplace, built our first tech for designers—by February of this year, I was like, "Okay, it's time to raise our next round." We'd done as much as we could [with the capital we had]. By then, we had 900 design firms on our waitlist, ready to use our subscription tools and product library, plus all of those high-end brands and showrooms putting product into the marketplace. But I didn't have enough money to hire a huge team and I didn't have the capital reserves to build out the transactional piece of the software because it's expensive and takes a long time. So from February to May, [it was looking for investors again]. It took me about four months this time, which was much faster than before.
Is it going back to the same people? Is it new people? Is it a mix of the two?
Both. I kept a huge Google doc of everyone I'd ever talked to and what they thought, what they said. Are they interested? A lot of them say, "I love this, but you're too early for me right now. Come back when you're not just selling an idea. Come back when you build the product. Come back when you have your first dollar in revenue. Come back when you have your first customer." Again, they all have their own restrictions and requirements about what they want to see.

I went back to all of them. Ultimately, what an investor wants to see is progress. You're not just like, "I'm going to do this," and then you go on vacation. They want to see that you can build something and you're going to do what you say. The [percentage of] founders that actually get something built and get some customers is small—it's a funnel of people out there who are like, "I'm going to build this amazing thing," down to the really small group who actually build something. [I was able to go out and say] I built something—and look, I have 90 of the top brands in our industry signed up. I have the Gucci, Prada and Dior of home furnishings in our marketplace already and I have 900 of the top design firms in the country signed up and saying, "Oh, my god, you're going to change my life."
How much money were you looking for this time?
Two million dollars. We don't want to raise too much too early because then you just dilute yourself out of a lot of equity. I'd already taken a big hit on our first round because I had no experience in tech, so they didn't believe me—and the ones that did wanted a lot for that money. That's just part of it. Now, if I ever go to raise again, it's a totally different scenario. They know I can do this.
I was lucky enough to secure Jesse Draper of Halogen Ventures as our lead investor. She's in L.A., invests exclusively in female founders, and totally believes in the industry and idea. I'd met her [for the first time] two years before she invested—you're playing the long game with a lot of these people.
Once she decided to lead the round, things started moving faster. When a prestigious investor sticks their flag in the sand and says, "I believe in this," everybody else who's circling goes, "Oh, I'll give it another look." It's just a process of herding cats. Then the Dollar Shave Club co-founder Mark Levine said he was going to invest, so now you tell everybody that great news, and get even more people to sign on.
One of our investors was like, "Hey, do you want to meet Scott Nolan, [a partner] at Founders Fund?" So I went up to San Francisco for three meetings: Founders Fund, one of the biggest venture funds in the world; Fuel Capital, whose partners are Leah Busque, the former CEO and founder of TaskRabbit, and Chris Howard, who'd raised multiple rounds [and created the seed program at Ignition Partners]; and another group.
Fuel Capital committed within 24 hours. Then when Founders Fund committed—I mean, we cracked the Champagne and danced around on my porch for like 20 minutes. Suddenly we went from having about $1.5 million committed before my trip, to Sunday being overcommitted and having to turn investors down. We capped the round at $4 million.
What is the roadmap for that money—how long does it last, and what does it allow you to do?
It gives us about 18 months of runway, depending on when revenue kicks in. We hired a VP of engineering, an incredible gentleman who's run large tech teams. We just brought on our product team—the heart of the development process, where they take in all of the business goals: "It needs to do this. It needs to do that. When the user comes to this page, what happens? This is what they need to see." They then internalize that and give it to the tech team. We had good UX and UI designers as consultants, but now we can bring that all in-house, which means things move so much faster.
If you're a brand, and you think that your designers are going to keep working this hard to shop your stuff—no, not for long.
Erinn Valencich
What is the next tech phase that gets built out? You mentioned that the transactable portion is pretty time- and cost-intensive.
We're building that right now. Those 900 design firms that have signed up are all in beta, and our goal is to allow everybody to sign up for the product library in September. Then I'm hoping that we have the transactional marketplace built and ready in October. The marketplace is in beta right now—it can price custom furniture with two clicks. It's really compelling on its own, but we have to add transactional elements.
Then we'll continue building tools for projects so that designers can do the entire up-front creative—collaborate with clients, build presentations. Those are all the tools that we're putting the bow on right now so that our designers can continue going deeper into their flow. Then when the marketplace is transactional, we have to build the portal for showrooms to log in, see their order and collaborate.
Next year, we'll go deeper into the flow so that we can encapsulate the entirety of a design project from beginning to end. Then we'll build the software for showrooms and brands to be able to run their businesses out of StyleRow.
Do you see all of that happening in the next 18-month window?
Yeah, the majority of it. We have an aggressive build schedule, but that's the plan. Then we need to hit some key revenue targets. More users on, more brands in, more products in, transaction starting. We've already processed about $400,000 in orders just for one design firm. We will continue doing that, and once we have probably six good months of traction and data, [we'll] be able to start raising a Series A round. That will be our next milestone.
What does the road to profitability look like to you?
We have a two-part business: On one side, we're a subscription software company. We have a free tool for designers up front, a product library [they can access] at no cost. If you want to start doing digital presentations, digital budgeting, and have that all connect and [be able to] share it with your client, that's where the subscription starts. It's honestly less per month than [my firms] pay now. As a firm, I probably pay $500 a month in subscriptions that don't connect; StyleRow would ultimately eliminate all of these disjointed systems. Once we build out our brand and showroom tools, they would pay a monthly subscription if they want to participate and use those softwares in the same way they would Salesforce, QuickBooks, MailChimp, and so on.
What about retail brands? Do you see them coming onto the platform someday?
Right now it's trade only. I mean, who knows what this looks like in five years, right? But I have a very strong vision for it: You know [what kind of experience you'll get] if you're going to Bergdorf's or Barneys versus the mall, and that should be the same situation in shopping these brands online. We won't have those brands show up next to each other in search, because I don't think that's right.
Our luxury marketplace will always stay boutique, made-to-order, B2B. Retail brands that provide trade programs? I mean, who knows how we might be able to solve that in the future. But it's all with an eye on, "How does it make it easy for our designers?" We know that they're going on Pottery Barn, Amazon, and Bed Bath & Beyond to buy stuff for their projects. How can they quickly pull that into their invoicing side so they don't have to do as much paperwork? For me, it would be more about a purchasing integration than about bringing a retail brand into our marketplace.
You talk very carefully about being a disruptor. What has it been like going into the marketplace and having conversations about technology, e-commerce and workflows that make a lot of industry people uncomfortable?
When I first started, I thought this was just a designer tool, and I could see that, as a brand, I needed some new software, too. But back then, I had no idea that the showrooms are struggling with all the same issues of order management and processing. And it makes total sense now that each side, basically—and I say this lovingly—has the same disease. So one solution really does help everybody.
Is it hard to get veteran designers on board, people who already have their workflow figured out?
In terms of changing the flows of successful people—that's hard. They're at the top for a reason—many reasons. And they've always done it a certain way. Some are quicker to adapt than others, but it does often feel like I'm going into battle, emotionally. On the manufacturer side, some of them don't ever talk to designers. They really have no idea how hard it is out there for a designer—working with private clients, and with what the clients demand of us these days, and how fast they demand it. That's what I try to tell these brands: How hard it is out there right now, at this awkward time where all of your clients are growing up with an Encyclopedia Britannica in their pocket. They can learn anything all the time. And then we go to work and it's like the '90s, you know?
If you don't put the digital face of your business first, if you don't reinvent your sales tools as an entrepreneur and business owner, to respond to the way your customers want to receive information from you, you're going to go out of business. The newbies, they're already doing it—the little millennial start-ups are already e-commerce, and they're selling both sides of the fence. They're running circles around a lot of us, and designers are fine with it. This concept that you have to remain this old way, the way it's always been—designers don't only shop the trade brands anymore, so it's not even a conversation anymore. And if you're a brand, and you think that your designers are going to keep working this hard to shop your stuff—no, not for long.
We've already been late [to adapt]. But I never want to threaten any of them, because that's not the place that I'm coming from. My message is, "Let's all get together and save each other time. The more of us that jump on board with this, the more efficiencies there are for everybody."
You've now straddled the tech and design worlds for three years. Where did you find the most common ground?
One thing that I learned throughout the last three years is that the tech industry is willing to help. You meet people and their first question is, "How can I help? How can I add value to you as a founder, as a friend, as an entrepreneur? How can you add value for your customers?" It's all about helping and innovating, and I love that. As a designer, your whole world is about innovation and change and visualizing the future. What could this room look like? Let me create that for you. Let me build a house for you. Let me envision the future, and let me execute and make it happen. Now I'm taking that skill and building software for the industry. How should this work? What could this look like? Let me build it for you.