It's Tuesday, the best day of the week—at least, for the BOH news desk. In our weekly digest, find a roundup of need-to-know (and nice-to-know) news.
Mergers and ACQUISITIONS
Z Gallerie, which filed for bankruptcy in March, has been acquired by DirectBuy, a membership buying service based in Merrillville, Indiana, through a bankruptcy auction in June, reported Furniture Today. Backed by KKR Credit Advisors, DirectBuy paid $20.3 million for the Gardena, California–based headquarters and at least 32 of its stores.
LAUNCHES, COLLABORATIONS and PARTNERSHIPS
Fashion designer Jason Wu teamed up with Interior Define on a collection of exposed-wood-frame sofas, loveseats, chairs, chaise sectionals and ottomans. Though this is one of his first distinctive collections in home, Wu has long made quite a splash in the fashion world, catapulting to fame when First Lady Michelle Obama donned his gowns at both the 2009 and 2013 inaugural balls.
South African decor brand Egg Designs partnered with New York–based Ngala Trading Co. to introduce tables, chairs, lighting and a variety of decor to the U.S. market. Details of the collection include scalloped leather, etched and hammered metals, and animal and floral motifs. Ngala Trading Co. brings African home furnishings to the North American market; its e-commerce partner sites include Perigold and One Kings Lane (on which Egg Designs will become available come August).
Courtesy of the American Home Furnishings Hall of Fame
The American Home Furnishings Hall of Fame Foundation has purchased a permanent home for its growing archives and events; the 17,500-square-foot building is located at 311 South Hamilton Street in High Point, North Carolina, a block away from the International Home Furnishings Center. "As a $110 billion industry, we have helped people around the world create their own warm and personal homes," says David Gebhart, president, in a statement. "Now, we have the opportunity to create a home of our own." Last year the foundation brought on a curator and historian; the new building is the next step in its plan to preserve and expand its collections.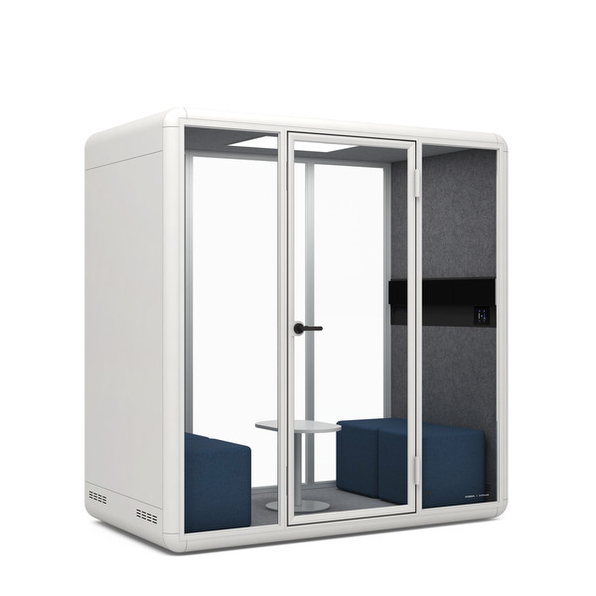 New York–based furniture brand Poppin debuted its first sub-brand, PoppinPod, to create private spaces in open offices. Meant to be a more reasonably priced acoustical pod, the PoppinPod is available in black and white, with noise absorption of up to about 35 decibels.
Newport Beach, California–based interior designer Barclay Butera partnered with Pacific Sotheby's International Realty on a new venture that allows customers to use Butera's services to stage their homes if they list through Sotheby's. "This idea was a long-term dream for us," says Steve Games, Pacific Sotheby's International Realty CEO and managing partner, in a statement. "Uniting our firms allows us to introduce new concepts and creativity into the home sales market, adding value to our customers and, at the same time, strengthening our brand and market share."
OPENINGS, AUCTIONS AND EVENTS
Aspire Design and Home announced that it will host the first Aspire House McLean, a designer show house in McLean, Virginia, that will support the Cancer Support Community. With designer Mary Douglas Drysdale as design chair, the house will be built in partnership with Artisan Builders and Harrison Design. The 9,600-square-foot home is located at 952 Mackall Farms Lane and will be open from May to June 2020. "Local designers will be invited to shine beside national and international designers and sponsors," Aspire publisher Steven Mandel tells BOH. "The goal is to gather a diverse assemblage of established and emergent talent from the Washington area and countrywide." The design selection process will begin this summer; Drysdale will help make the initial selection and Aspire editor in chief Amy Sneider will make the final selects. (Those interested in applying can click here.)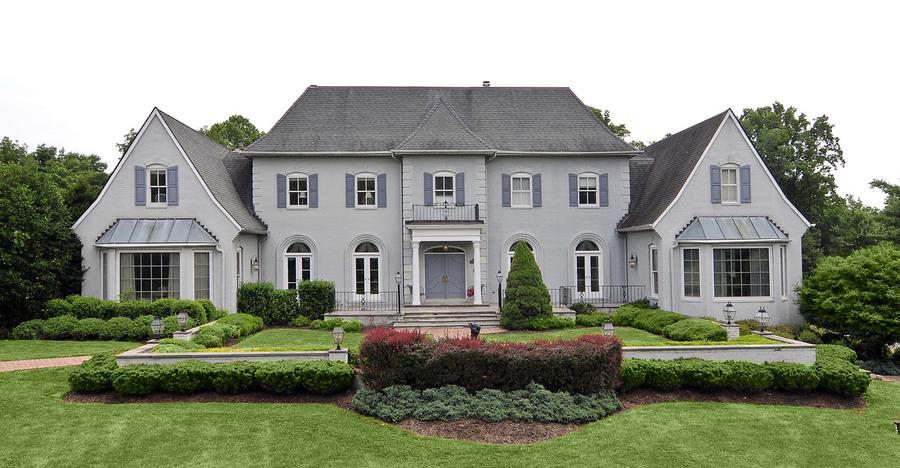 Courtesy of Ellicott City Show House
Ellicott City Inc.'s 33rd Annual Decorator Show House has announced this year's 20 participating interior designers and artists, including Quintece Hill-Mattauszek of Alexandria, Virginia-based Studio Q Design and Rhonald Angelo of Kensington, Maryland. Profits from the Maryland city's showhouse will go toward the preservation and restoration of local properties. The space, located at 11645 Vixens Path, will be open from September 21 to October 20.
Rhode Island maker O&G Studio opened "Navigation" at Boston showroom and gallery Salon last week. Modern American furniture created by the studio is on display along with new paintings by artist Michel Droge of Portland, Maine, and sculptures by Long Beach, California–based artist Karen Gayle Tinney. The exhibit will be on view until August 26 at its location at 126 Charles Street.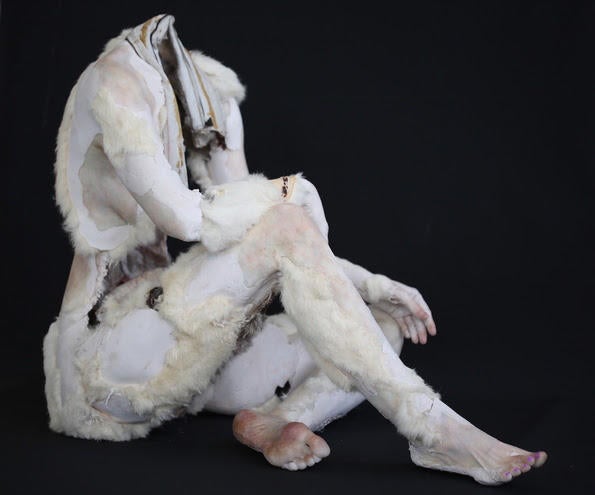 UrbanGlass kicks off "Monica Cook: Above and Below" on July 24 at its Agnes Varis Art Center on 647 Fulton Street in Brooklyn. The exhibit comprises glass sculptures with mixed and found media, video and prints. Cook, a multimedia artist based in New York, was the 2018 UrbanGlass visiting artist fellow.
RECOMMENDED READING
New York design editor Wendy Goodman covered the enthralling art stars of Entre Nous for The Cut the other day. Entre Nous, a networking "dinner series where nothing is off the table," has propelled female artists of color to establish a community of art entrepreneurs and gallerists based in New York. Those who attended the most recent meeting at Ghetto Gastro were dashingly profiled by Goodman, including Courtney Willis Blair, director at Mitchell-Innes & Nash; Alia Williams, director at Jeffrey Deitch; Alexis Johnson, director at Lévy Gorvy; Ashley Stewart, director at Gagosian; and Kyla McMillan, director at Gavin Brown's Enterprise.
Fast Company published four tips for supporting a co-worker who is transgender. "Trans people are co-workers just like anyone else, except we face more elevated degrees of discrimination and harassment," wrote Lee Airton. "The advice I'll share is aimed at people who may not be transgender themselves, but who either currently work or will work alongside a transgender colleague in some capacity." Airton then goes on to cite the golden rules: to stand up for co-workers even in their absence, to be mindful of seemingly harmless curiosity and to be intentionally inclusive.
CUE THE APPLAUSE
Happy anniversary to Rifle Paper Co., which turns 10 this year.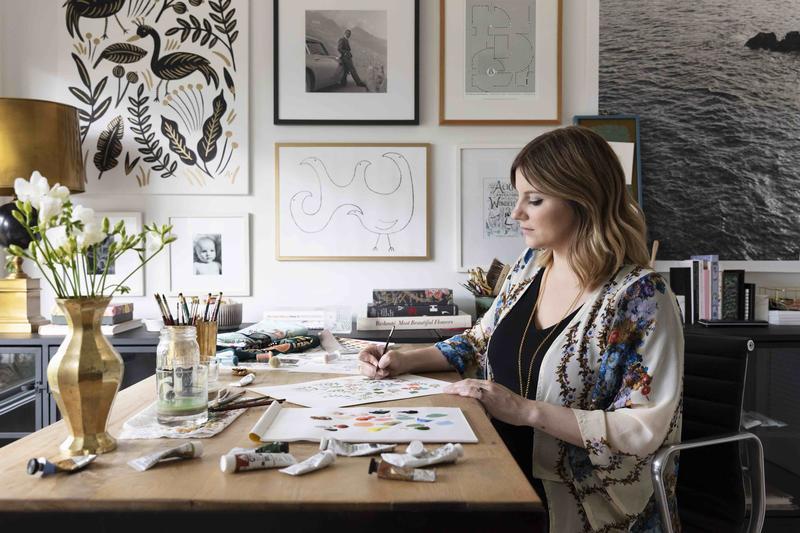 Courtesy of Rifle Paper Co.
Interior Design is now accepting entries for the 2019 Best of Year awards. Submissions close on September 20; public voting begins October 7. See a full list of categories here.
The Harvard Graduate School of Design named the 2020 class of the Loeb Fellowship: nine architects, artists and activists who will engage with public programming and other research initiatives to advance our culture and social equity. Among the selected students are Pedro Gadanho, director at the Museum of Art, Architecture and Technology in Lisbon, Portugal; Beth Miller, executive director of the Community Design Collaborative in Philadelphia; and Paloma Strelitz, co-founder and partner of design collective Assemble in London.
The Chicago Loop Alliance Foundation has announced Dean Lane, area general manager of the Hiltons of Chicago and the Palmer House, as its 2019 Illumination Award honoree. Lane is being recognized for his service to the Windy City and its hospitality and tourism community. The award will be presented at the annual Illumination Gala on September 20.