Brands work diligently to manufacture an emotional connection with consumers like that of Rifle Paper Co., the fast-growing lifestyle brand with licensing partners that include the likes of Keds, L'Occitane and Loloi. Backed by the promotional support of the early blogger community, illustrator Anna Bond launched the company, which originally focused exclusively on stationary, with husband Nathan Bond in 2009 to much anticipation.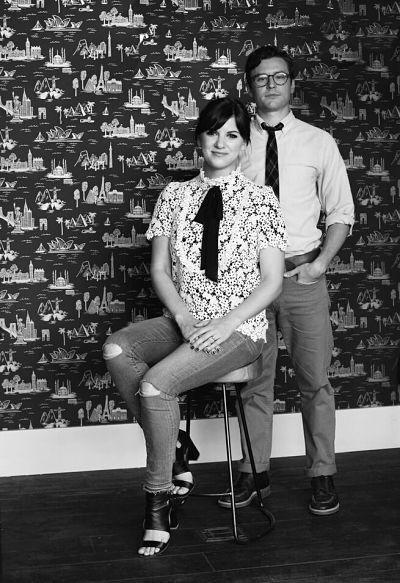 "We have been very fortunate because customers have responded since day one," says Nathan on the latest episode of the Business of Home podcast. "We always knew what we had, people wanted, and could be successful if we didn't muck it up. It was a lot of hard work, but also we knew it was worth the work."

Three million greeting cards sold annually help prove his point. Nine years in, the Winter Park, Florida–based company has grown to 200 employees, 6,000 points of distribution globally and an annual revenue of $25 million—statistics that earned the company a spot on Inc. magazine's 2018 fastest-growing companies list.

With its entrenched audience of millennial consumers and an Instagram following nearing a million people, Rifle Paper Co. is preparing for its next phase of growth. "It feels like a startup again a little bit," says Nathan. "It feels like we're taking big risks, spending some money—really investing in the business again in a new way."
Trish Whalen, the company's recently appointed brand president, is a key part of that investment. A business development and licensing veteran, Whalen held executive roles at Kate Spade, Ivanka Trump and Draper James prior to joining the team at Rifle Paper Co. Tapping into the brand's loyal consumer base was among her first priorities. She organized an online consumer survey, posing queries such as where customers shop for Rifle Paper Co. products and what categories they'd love to see the brand in, and received more than 10,000 responses.

"To have a brand that has created such an emotional connection to these customers, that is something you can't architect," says Whalen. "If you have that going in, we're way ahead of the game. And that's what the survey taught us."

The results quickly confirmed that consumers want to see Rifle Paper Co. in the home category—a response that happened to be aptly timed with the release of the brand's new rug and pillow collections with Loloi. There was uncertainty about how the collaboration would be received, considering the rugs were a higher retail category than consumers were used to paying for the brand's traditional paper goods. "Nathan and I talked about keeping our fingers crossed that they convert," Whalen admits, "and then the Luxembourg rug sold out completely within the first two weeks." It would be one of seven rugs that would reach sold-out status.
"We don't lack for opportunity," says Whalen. "It's more about being disciplined to make sure we have the right foundational structure in place and resources in the right areas in order to build upon what Anna and Nathan have built this far."
In this week's episode of the Business of Home podcast, Anna and Nathan Bond share the mistakes made and lessons learned in the building of Rifle Paper Co., and Trish Whalen addresses how the company is planning for its next phase of growth: