Home furnishings specialty chain Z Gallerie filed for bankruptcy yesterday—its second time to do so since 2009. And although the company says it will remain in business while closing some of its stores, this Chapter 11 go-round is likely to be very different. So where did the company go wrong? Was it the brand's out-of-touch merchandising, or is Z Gallerie just another private equity victim? For those keeping score, the correct answer is probably a little bit of both.
Sibling trio Carole Malfatti and Joe and Mike Zeiden founded the company in 1979, opening a poster shop in Sherman Oaks, California, and framing posters in their parents' garage at night. A few years later, they opened a separate home decor store before combining the businesses under the Z Gallerie banner. Thirty years later, the company had opened 57 stores from coast to coast, including a location on Broadway in lower Manhattan. ("From huge antique wall clocks and oversized mooshy [sic] pillows to retro black and white prints and bronze fish they have almost everything you could want or fit in your tiny abode," wrote one Yelp reviewer in 2008.)
In 2009, Z Gallerie became another casualty of the Great Recession's destructive path across virtually all of American retail. When the chain emerged from Chapter 11 later that year, it had shed 25 of its stores, but the founding family was still running the show—and still adhering to the same merchandising strategy that emphasized an odd mix of glam, retro and American regional design.
But five years later, things changed big-time when the family sold a majority stake to Brentwood Associates, a Los Angeles–based private equity firm whose other holdings include apparel brand Marshall Rousso, and clothing and accessories catalog brands Soft Surroundings, Beyond Proper by Boston Proper, and J. McLaughlin. Although the founders retain shares in Z Gallerie, it seems they were eventually succeeded by outside management: The 2009 filing was announced by Mike Zeiden; yesterday's statement came from interim CEO Mark Weinstein.

Retailers owned by outside financial firms have not fared well over the past few years, with many—from Toys "R" Us to Payless Shoe Store—succumbing to overbearing debt.
The company announced that it will close 17 of its 76-store inventory. According to Bloomberg, Z Gallerie reported $138 million in outstanding debt-funded obligations and less than $2 million in cash. The bankruptcy proceedings are expected to take four months and the company has already secured debtor-in-possession (DIP) financing of up to $28 million from Keybank to get through the process.

Z Gallerie is known for its wall art assortment—far larger than other players like Pottery Barn or Crate & Barrel. Its electric design bent also stands in contrast to the others in channel, with a glitzy assortment of home accessories to accent its contemporary and glamorous furniture. Perhaps that proved out of touch with today's design aesthetic, which leans more toward farmhouse modern and simpler motifs. Also unknown is whether its private equity ownership put an undue debt structure on the company's finances. Retailers owned by outside financial firms have not fared well over the past few years, with many—from Toys "R" Us to Payless Shoe Store—succumbing to overbearing debt.

In announcing its filing on Monday, Z Gallerie hinted that could be part of its problem: "Z Gallerie has made significant progress on improving all facets of our operations, enhancing our customer service and scaling our e-commerce presence," said Weinstein in a statement. "Upon emergence, we will have a stronger balance sheet and the financial flexibility needed to compete in today's dynamic retail environment now and for the long term."
____________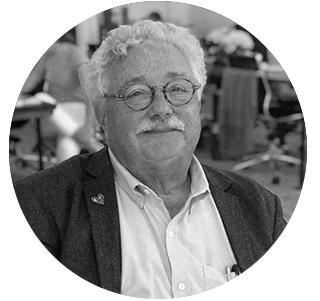 Warren Shoulberg is the former editor in chief for several leading B2B publications. He has been a guest lecturer at the Columbia University Graduate School of Business; received honors from the International Furnishings and Design Association and the Fashion Institute of Technology; and been cited by The Wall Street Journal, The New York Times, The Washington Post, CNN and other media as a leading industry expert. He was also a guest on the BOH podcast, and his Retail Watch columns offer deep industry insights on major markets and product categories.