While we weren't able to gather in person this year, the Future of Home conference transformed into a streaming show, peppered with opportunities to connect with speakers and panelists live. In a world that already feels upended, our speakers offered a bracing look at just how much industry disruption is still to come—and unpacked the opportunities those forces of change present for all of us. They also talked about the role of beauty, purpose, authenticity, diversity and craft in today's design world.
Video of the entire day's programming, as well as individual segments, are available on demand for BOH Insiders here.
---
THE SCIENCE OF BEAUTY
→ Stefan Sagmeister on Why Beauty Matters
New York–based graphic designer, storyteller and typographer Stefan Sagmeister's understanding of the power of beauty in design comes from years of experience working with companies like HBO and the Guggenheim Museum and musicians like the Rolling Stones and Jay-Z. In his talk, Sagmeister made the argument that beauty is objective, drawing evidence from evolutionary biology, anthropology and neuroscience. He detailed the clear and quantitative impact beauty has on humans—and the less tangible yet equally profound ways it can shape the way we interact with our living spaces.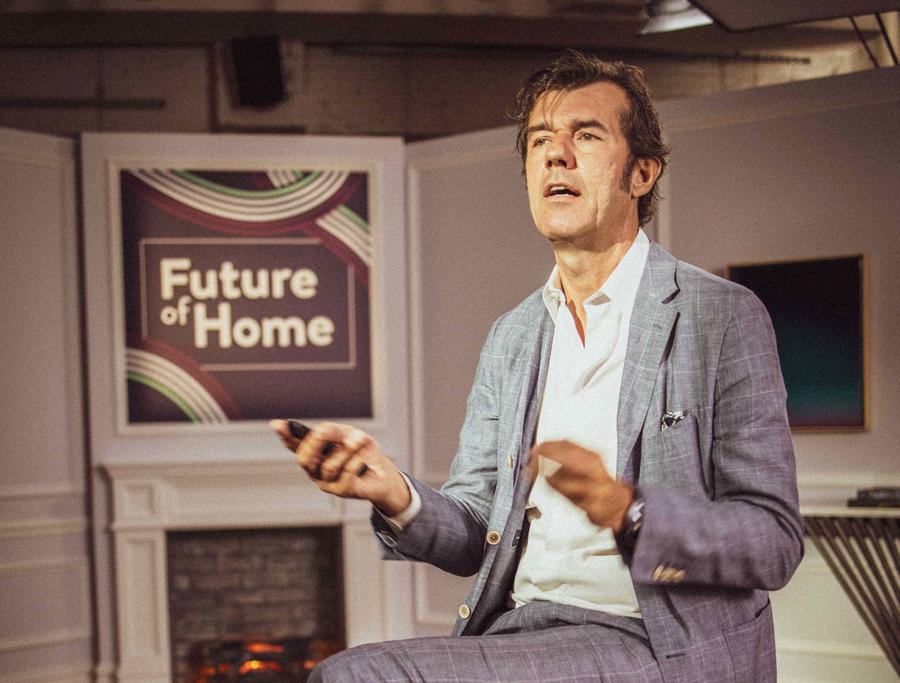 Best quote: "I think the worst single thing that ever happened to beauty is this idea that it's in the eye of the beholder. This is not true. There is actually a surprisingly large agreement around the world, throughout time, through different cultures, of what we think is beautiful and what is not."
Key takeaway: Beauty is neither passive nor powerless. It is functional, it is measurable, and it carries the potential to change the way people interact with the world around them.
---
WHY GREAT DESIGN IS GOOD FOR US
→ Emily Anthes on Evidence-Based Design
Science journalist Emily Anthes, author of the new book The Great Indoors: The Surprising Science of How Buildings Shape Our Behavior, Health and Happiness, discussed the concept of evidence-based design, which uses science to improve quality of life through the built environment. She began by recounting a study from the 1980s, which found that patients in a Pennsylvania hospital who were assigned rooms with views of nature recovered faster and asked for less pain medication than those who faced a brick wall. The landmark study paved the way for evidence-based design, which has only become more crucial since the onset of the pandemic, when the home is now, for many, also a workplace and classroom. Anthes discussed how seemingly small design decisions—like the warmth or coolness of lighting or presence of plants—can impact cognitive behavior in major ways.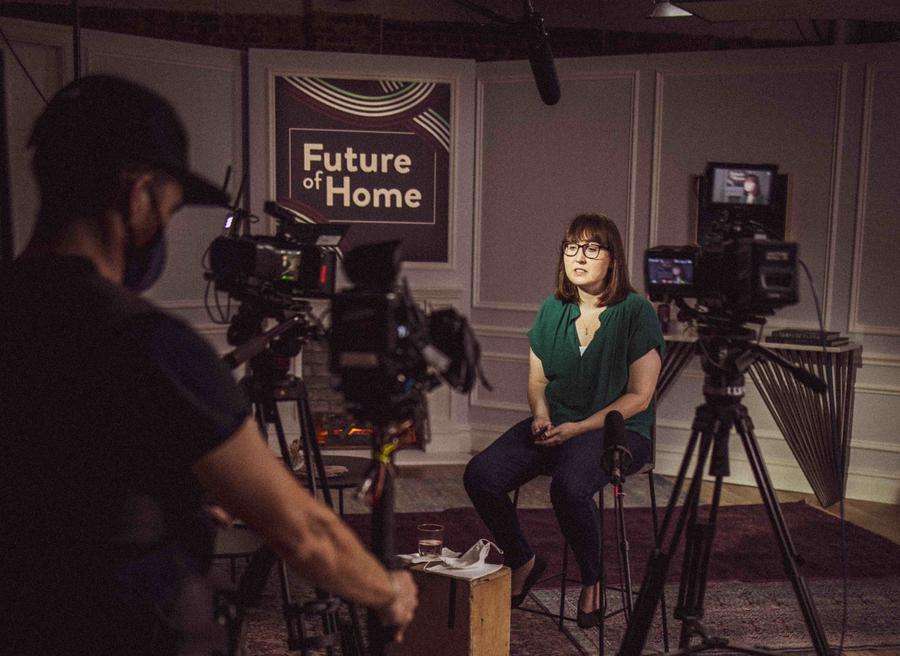 Best quote: "Design in general, and evidence-based design in particular, is not a silver bullet. It's not going to solve all of our problems, but it can open new possibilities, nudge our behaviors and lives in healthier directions, and improve our mood, happiness and well-being. And it can help us build an infrastructure upon which we build a better future."
Key takeaway: Our homes are integral to our quality of life, particularly now, when we're spending so much time indoors. Designers are in a special position to consider details like air quality and lighting that can improve their clients' lives in tangible ways.
---
GOING FRICTIONLESS
→ Christiane Lemieux on What Modern Consumers Want
Serial industry entrepreneur Christiane Lemieux, who recently launched furnishings brand Lemieux et Cie, spoke with BOH contributor Dennis Scully to discuss her new book Frictionless, which delves into the demands of the modern consumer. In their discussion, Lemieux posited that today's customers will flock to companies that make the shopping experience as simple (or frictionless) as possible. She cited Amazon as the obvious example of a company that has mastered this concept, making it possible for consumers to find what they want and purchase it in seconds, without so much as having to enter credit card information or a shipping address.
Though her book was not written with the pandemic in mind, the experiences of the past six months have made everyone digital citizens, rendering us all increasingly comfortable doing previously physical things, like grocery shopping, online. This new level of digital demand is unlikely to ebb as the virus does, said Lemieux, and businesses who prioritize their virtual experience are the ones that will thrive.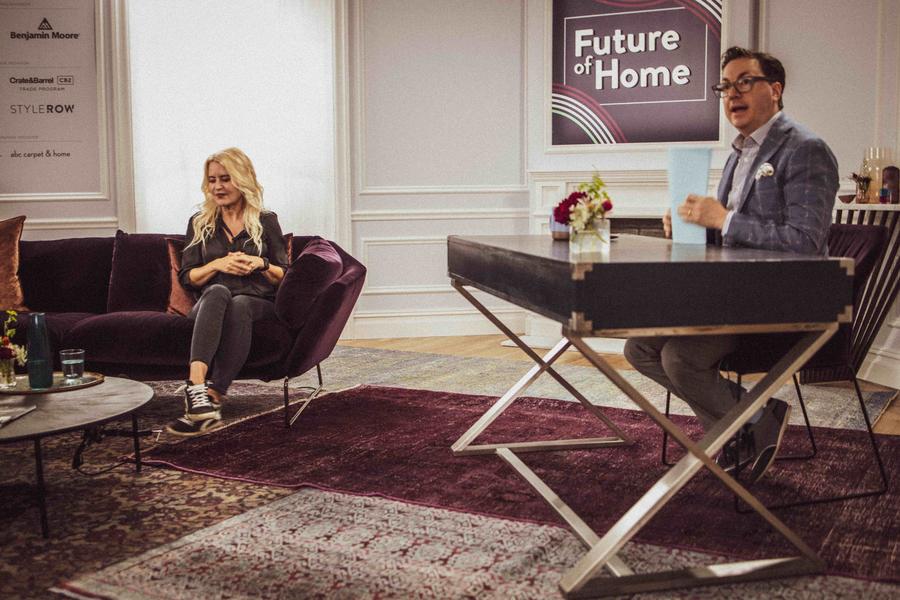 Best quote: "Interior designers are going to have opportunities now that they've never had. And if they are able to frictionlessly speak to that and transact and design and use all of these platforms, their consumer landscape won't just be the people in their area—their consumer landscape is people across the globe."
Key takeaway: It's more important than ever for businesses to focus on their digital presence and on making the customer experience as smooth and intuitive as possible.
---
VENTURE CAPITAL COMES HOME
→ Ita Ekpoudom on How To Be a Successful Entrepreneur
Ita Ekpoudom's VC firm, GingerBread Capital, has backed a roster of home-world startups, including Havenly, Sweeten and Year & Day. And whatever the industry, all of GingerBread's investments have one thing in common: They're run by women. (Depressingly, only 2.2 percent of all venture capital raised goes to female-founded teams.) In conversation with BOH contributor Dennis Scully, Ekpoudom outlined what her firm looks for when vetting an entrepreneur (grit, drive, and around $5 million in annual revenues), and explained what the landscape is like for venture capital in the home industry and beyond.
She sees COVID as an accelerating force that will benefit companies with compelling online experiences. However, success is not as simple as achieving frictionless e-commerce—companies also must generate a sense of deep connection with clients, both online and off. "The people that are able to make that impact [will be the ones who are] able to say, 'We were formerly offline, now we're online.' That hybrid in the future, I think will [define] the companies that will thrive as we go out into a post-COVID world."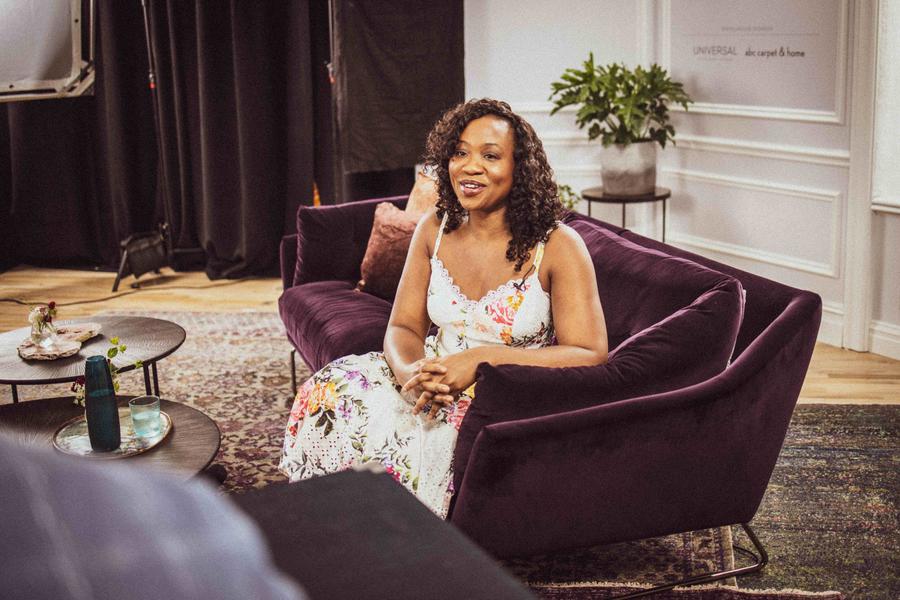 Best quote: "When you know that the obstacles are stacked against you—because it's a fact that most businesses, especially venture-backed businesses, will fail—and you think, 'You know what? I know those odds and I still think I can beat those odds,' that's the kind of person we're looking for."
Key takeaway: COVID-19 has expedited a shift to digital and a renewed focus on the home. Companies that can harness both changes are poised for success.
---
THE POWER OF PURPOSE
→ Robin Standefer and Stephen Alesch on Authenticity in Action

Having met in the world of set design, Stephen Alesch and Robin Standefer, the husband-and-wife team behind the New York design firm Roman and Williams, share an appreciation for the way that theater, romance and narrative inspire the stories of our lives. In a conversation with Business of Home editor in chief Kaitlin Petersen, the duo discussed the brand's values, from purpose and authenticity to balanced design—whether it's a space, product or piece of furniture. In an increasingly tech-driven world, Alesch and Standefer find both emotional and business value in prioritizing the more sensorial aspects of design, and have built a reputation for a rich, layered aesthetic across the brand's portfolio.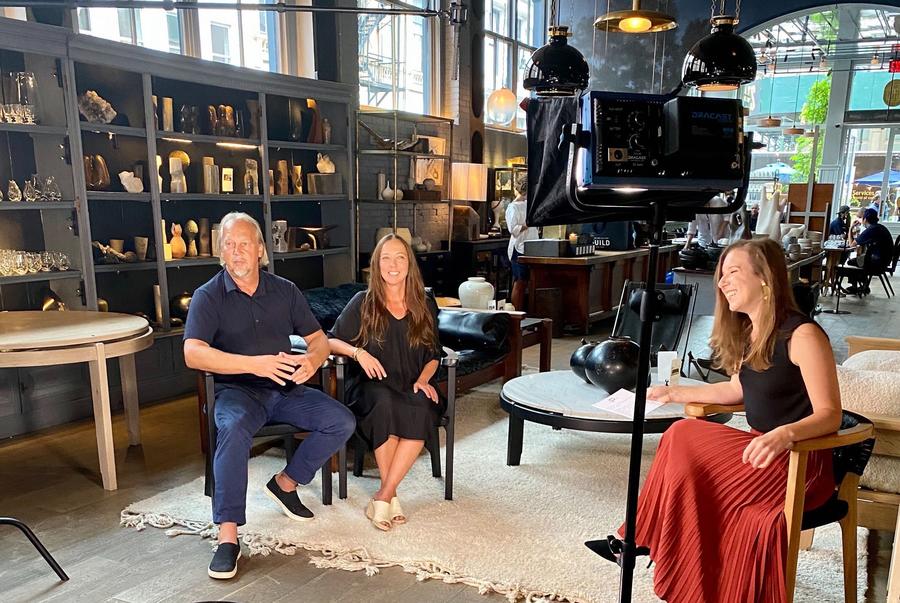 Best quote: "We're obsessed with these British boot makers, where people keep the shoes for 80 years, but then they buy 30 pairs. They are devoted to only wearing them. If you use that as a model of object lust, there's something really powerful about that. We can't stop trying to improve it, tinkering [and] experimenting to refine that—so whether it's dealing with the margin or how to make a sofa that can reach a reasonable margin, it's still really well-made," said Standefer.
Key takeaway: For the founders of Roman and Williams, timeless design comes from a deliberate incorporation of materials and styles from across periods and cultural boundaries.
---
CRAFT IS EVERYWHERE
→ Stephen Burks and Malika Leiper on Modern Craft

Internationally acclaimed industrial designer Stephen Burks cut his teeth on the clean lines and efficiency of modernist architecture and furniture, but along the way, he fell in love with craft and the power of the human hand. With his partner, scholar and urbanist Malika Leiper, Burks develops unique collections that often involve collaborations with traditional artisans from across the globe. In this conversation with BOH managing editor Fred Nicolaus, Burks and Leiper took a deep, heady dive into the philosophical and moral underpinnings of handcrafted design.
The two are hopeful that the idea of "craft" can move to "the center of the design process instead of the end, when the project is out of money and we're looking at that in the budget, saying, OK, now I just need a few things to decorate with." What does that look like in practice? It could mean everything from integrating artisans into industrial production, to involving communities in constructing new buildings in a neighborhood, to architects and designers simply building up the value of craft to their clients. Burks and Leiper want us to stop thinking of craft as an aesthetic, and start thinking of it as a mentality.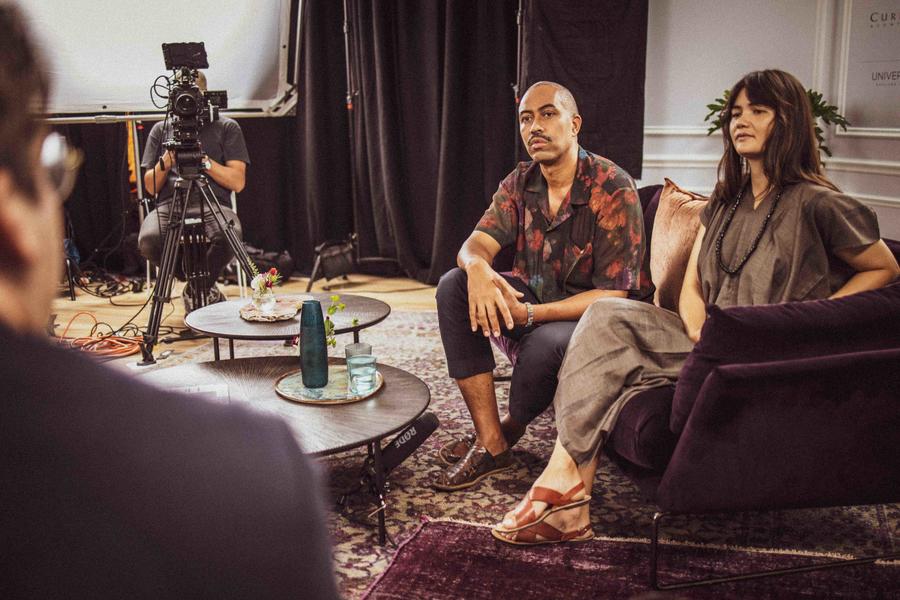 Best quote: "We look at hands adding value to a process. The more times we touch something, we increase the value of the thing, as opposed to just making it more expensive to make," said Burks.
Key takeaway: If you start to think about craft as a philosophy, the possibilities are intriguing.
---
CULTIVATING MEANINGFUL CHANGE
→ Nina Cooke John on How New Voices Inspire Innovation

Architect and educator Nina Cooke John sat down with BOH editor in chief Kaitlin Petersen to discuss the difference between being invited and being included and how, at this critical inflection point, design educators have an opportunity to reshape the curriculum to include BIPOC voices. Cooke John began by describing how diversity and inclusion are separate issues: While diversity can mean hiring Black candidates, inclusion extends to how you treat them once they're in the door and whether you provide a supportive and open workplace environment. Diversity breeds innovation, said Cooke John, comparing a mix of employees from different backgrounds versus an office where everyone has the same clothes or haircut—where do new ideas come from if everyone is the same? Cooke John finds hope in how the pandemic has spurred recent conversations about diversifying higher education curriculum, proving that the future cannot look the same as the past.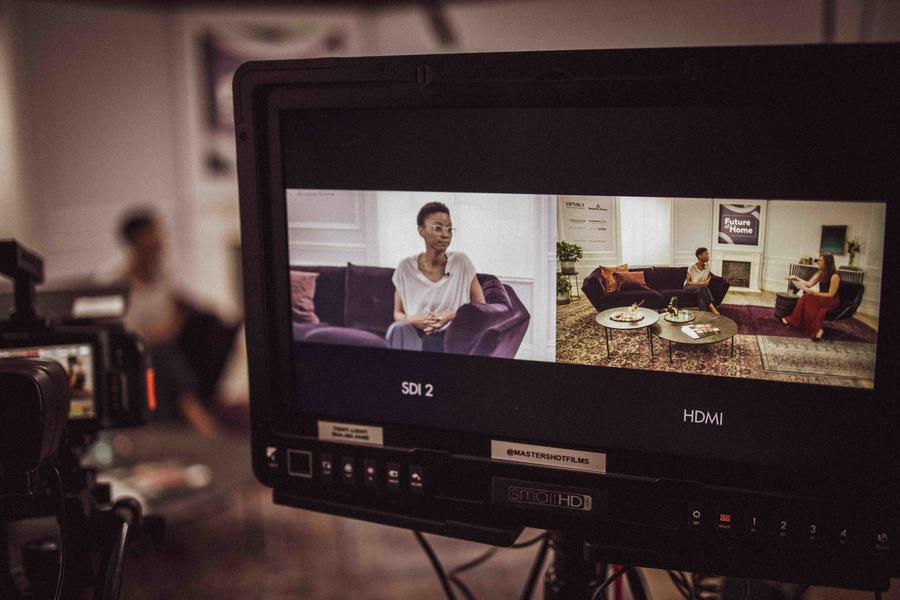 Best quote: "I think we're all at a point of reckoning. And if you can just step back and really understand: What is my company doing in terms of kind of promoting and fostering young people coming into the industry? What do I want to be doing, what am I doing, and what can we do better?"
Key takeaway: Establishing racial equity in the design industry requires more than opening doors to diverse candidates. Businesses must cultivate safe, welcoming workplaces where BIPOC employees—and their voices and ideas—are seen, heard and valued. Only then will change have staying power.
---
SURVEY SAYS
→ Tracy Cho and Megan West on How Buying Behavior Has Changed

In search of a data-driven snapshot of how COVID-19 is shaping the home, Domino polled a community of 6,000 of its most engaged readers. In this presentation, Megan West, the magazine's head of brand, and Tracy Cho, its general manager, highlighted some of the most interesting takeaways from their research. The numbers tell a story of our changing relationship with our homes in the coronavirus era—starting with 30 percent of respondents who reported they plan to move in the next year, in search of a larger bedroom, more privacy, a livable kitchen or "that highly coveted outdoor space." Those that are staying put are committed to improving their homes, with 60 percent of respondents saying they're undergoing renovation projects of some size. Looking ahead, Domino's research shows that winter's hottest trend won't be a style at all, but utility—25 percent of respondents said they were focused on functionality as their biggest motivator.
Best quote: "The biggest takeaway from our study is how resilient the power of design is to our sense of fulfillment at home," said Cho.
---
---
Workshop: Color theory

→ The Art of Paint Color, with Christina Carpio
In this workshop, designer and educator Christina Carpio, whose resume includes work for Rockwell Group, Wyndham Worldwide and Starwood Hotels, broke down both the art and the science of color theory. In a talk that felt akin to auditing a class at a top-notch design school, Carpio gave an inside look at how to select paint colors and assemble color palettes, offering pearls of wisdom like making sure you hold paint chips vertically and not horizontally in order to get an accurate picture of the lighting.
Best quote: "Once you understand color, you can start to play with it and go anywhere that you like and create a narrative for your client."
---
Workshop: PITCH PERFECT

→ Better Selling Through Storytelling, with John Livesay
In this workshop, sales keynote speaker and author John Livesay, whose list of clients includes Gensler and Perkins&Will, explained the importance of storytelling for your business, outlining mindset skills and communication strategies that will not only land designers new clients, but also help them build a robust business confidence that will solidify entrepreneurship. Livesay believes that a clear, concise and compelling origin story will help designers connect more effectively with clients and achieve lasting trust in those relationships. He also defined the three faces of fear—rejection, failure and uncertainty—and the cognitive steps that can be taken to reframe inhibitive thoughts in order to forge a more constructive path forward.
Best quote: When it comes to the nerves that come with any uncertain territory, Livesay says: "It's not about resenting the butterflies, it's about embracing the adrenaline."
---
SPONSORed presentations
→ Dudley Moore on High Point Market's Vision for Fall
High Point Market Authority chairman Dudley Moore spoke with Business of Home contributor and Future of Home host Dennis Scully on a highly anticipated subject: what exactly Fall Market will look like next month. Moore's main points? It's happening, and it'll be safe. He outlined a few key factors, including the sheer amount of physical space, allowing for social distancing; the extended nine-day span that will curb congestion; and a staggered attendance system in which different regions will visit at different times. "[High Point] is 180 buildings over 13 square blocks, with 12.2 million square feet of space," he said. "That's been a challenge over the years—to teach people how to work a market like that. That great disadvantage for us has become our greatest advantage. There's not another trade show on the planet where people are so naturally and easily socially distanced as they are in High Point."
» Watch the interview
→ Andrea Magno on Authentic Color
Designers spend hours poring over the right paint color, and Andrea Magno, Benjamin Moore's director of color marketing and development, knows well the essential role that paint quality plays in the design process—and how the wrong color could mean a lot of extra work. She discussed the ways in which Benjamin Moore supports interior designers by offering a variety of tools and resources, in turn allowing for proprietary paint systems that ensure accuracy, quality and durability.
» Watch the interview
→ Challie Stillman on Flexible Design
When Challie Stillman of Resource Furniture talks about transforming furniture, she's referencing the brand's multifunctional pieces. But these days, she may as well be explaining how adaptable products can transform your life. When the company stumbled upon a collection of transforming wall beds and other pieces during the Great Recession, they saw a category that resonated with evolving lifestyles amid a challenging time. "People were trying to make more out of the space that they had," recalled Stillman, Resource Furniture's vice president of sales and design. "They weren't able to enlarge their space, but they had more demands for their space and they needed to make it work. I think that we''re seeing that again today."
» Watch the interview
→ Sebastian Brauer on the Fourth Industrial Revolution

As vice president of product design and development for Crate & Barrel, Sebastian Bauer spends plenty of time thinking about what's next. In this conversation with BOH contributor Dennis Scully, Bauer outlined why he thinks we're on the cusp on a Fourth Industrial Revolution—a movement laser-focused on brilliant engineering, preserving the cultural integrity of artisan production, and finding new ways to pair craftsmanship with advanced production methods. "I have the privilege to lead a wonderful team of creatives here at Crate & Barrel that are really of a next generation," he said. "[They] are using technology to innovate form, to innovate function, to innovate material and finish. I think we're just starting to connect the dots with our supplier base to be able to deliver products we haven't even imagined yet."
» Watch the interview