Who says summer has to be all about bright hues and bold patterns? BOH rounded up seven of the season's most alluring products—all in tones of graphite.
Expormim — Frames Collection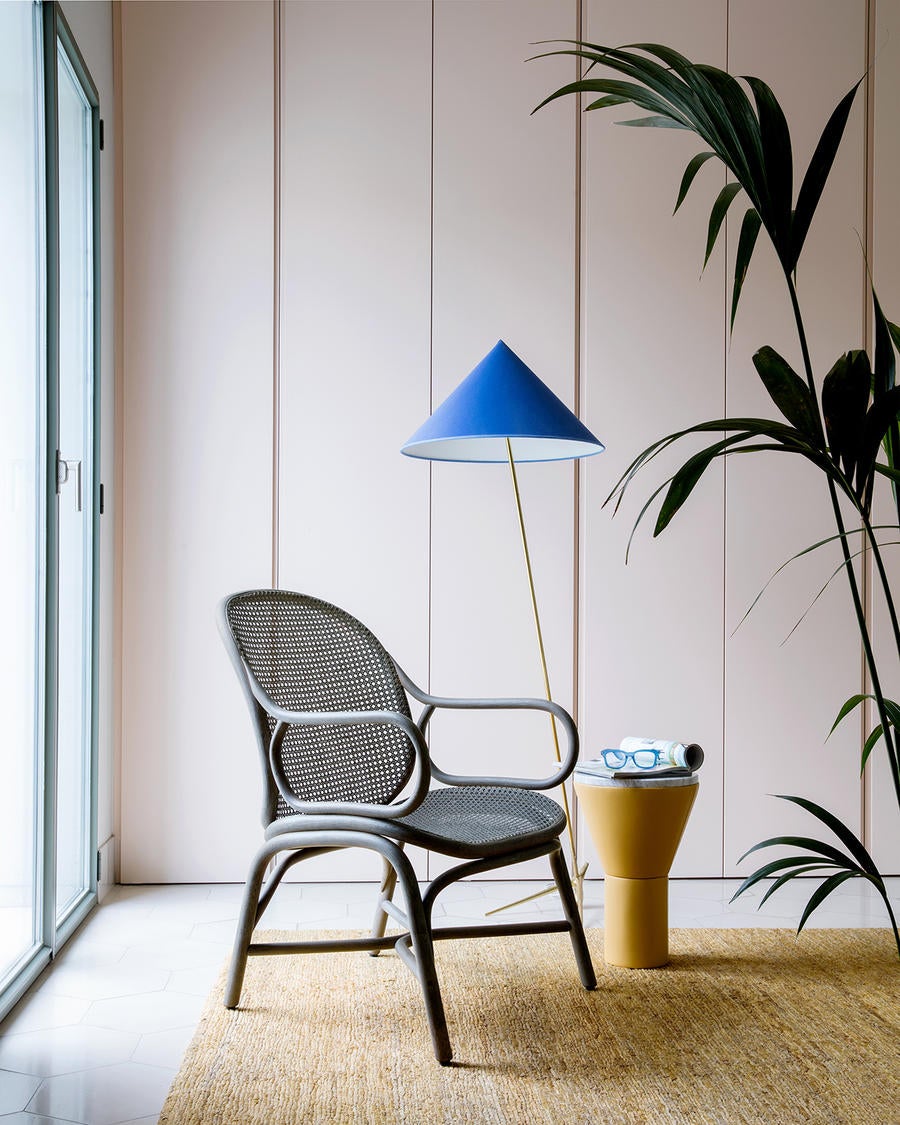 Spanish furniture company Expormim has expanded its Frames collection, originally introduced in 2014, with new chairs conceptualized for "small and coquettish" spaces. In a matte gray finish, the rattan chair gets a sleek update, eschewing the material's typical coastal feel.
Moore & Giles — Bill Amberg Collection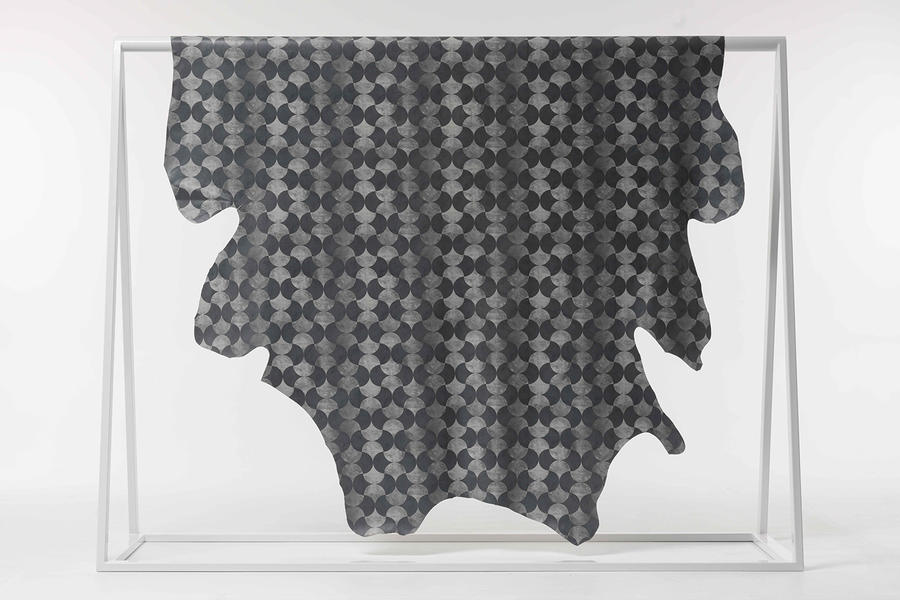 Made in partnership with famed British leatherworker Bill Amberg, this collection from Moore & Giles features six beautifully detailed designs, all digitally printed on leather. The undulating pattern of the Serendipity Hide in Charcoal is a captivating showstopper.
Villeroy & Boch — La Boule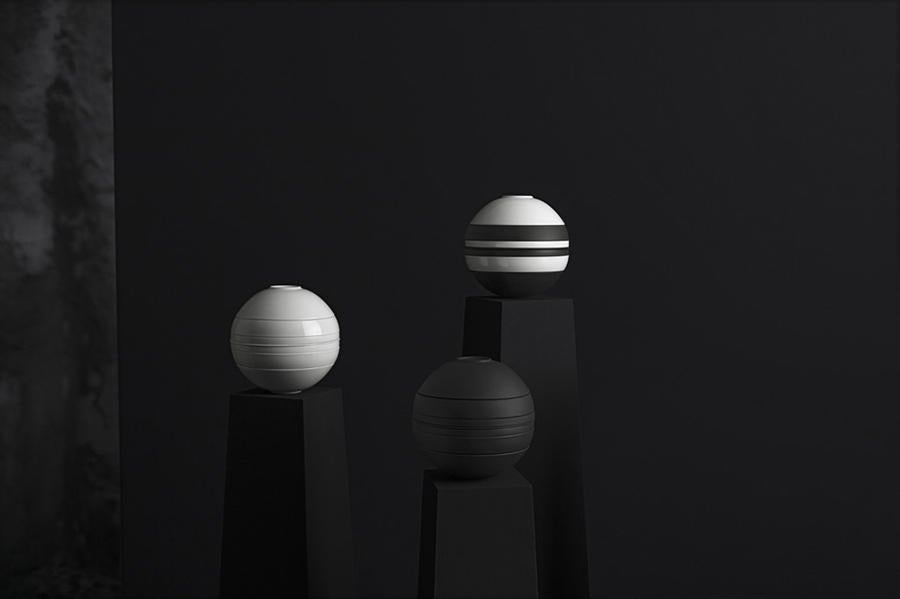 Courtesy of Villeroy & Boch

Fifty years after Helen von Boch designed four table settings nested together in a spherical shape, Villeroy & Boch has reintroduced La Boule in contemporary designs. Featuring seven serving pieces that can be stacked into an orb, the collection comes in three finishes, including a smoky, flat shade of graphite that artfully balances aesthetic and function.
St. Charles New York — The St. Charles Collection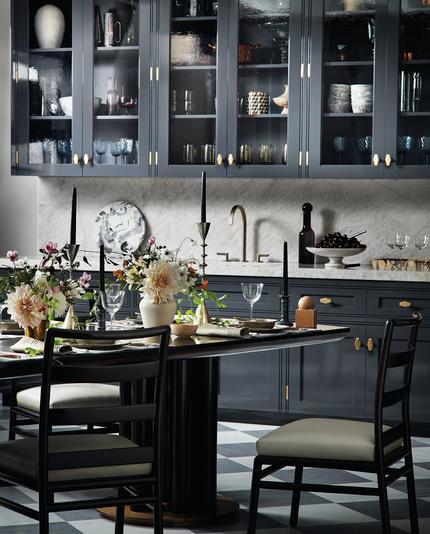 Courtesy of St. Charles New York

In celebration of its 85th anniversary, St. Charles New York has introduced three distinctive kitchen styles, including a modern take on prewar New York architecture that boasts a classic panel door and flush hinges.
New Ravenna — The New World

Interior designer Sasha Bikoff created this Americana-inspired line of tile, which includes a playful bandana-inspired motif and makes a statement by experimenting with scale.
Rebecca Atwood — River Wallpaper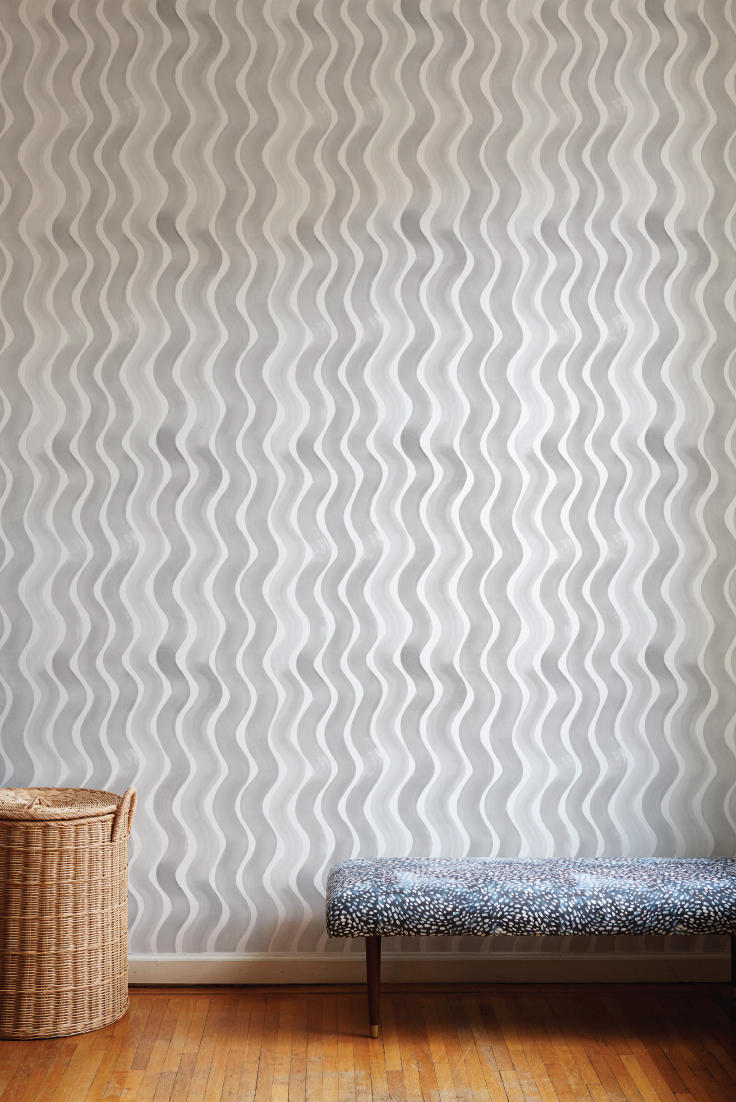 Courtesy of Rebecca Atwood

Rebecca Atwood's River wallpaper, part of the Brooklyn-based textile designer's spring collection, was inspired by her childhood years on Cape Cod. In this gray colorway, the large-scale pattern feels gentle and calming.
Resource Furniture — Flex Air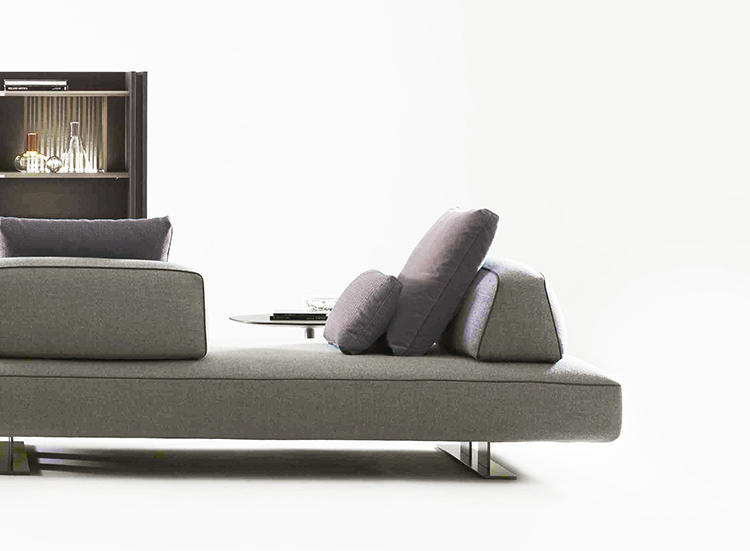 New York–based multifunctional furniture brand Resource is celebrating its 20th anniversary with the addition of the Flex Air, a sofa with various configuration options. The large island seating gives the appearance of suspension, while the movable backrests make layout changes a breeze.
Products featured in this article have been sourced from BOH's new Collections vertical, a showcase of the latest debuts from some of the industry's leading brands.