Today Elle Decor debuts its 2019 A-List. The annual compendium of global design talent is featured in the June issue with a crisp coverline that doesn't hold back: "Design's Future Is Female." Stewarded by editor in chief Whitney Robinson, the A-List has not only expanded to include designers of all types, styles and scopes, but this edition balloons in size, showcasing 151 individuals. And while it's not about quantity over quality, this story is very much about the numbers: With 76 female honorees (34 of whom are newcomers), this year marks the first time more women are represented than men.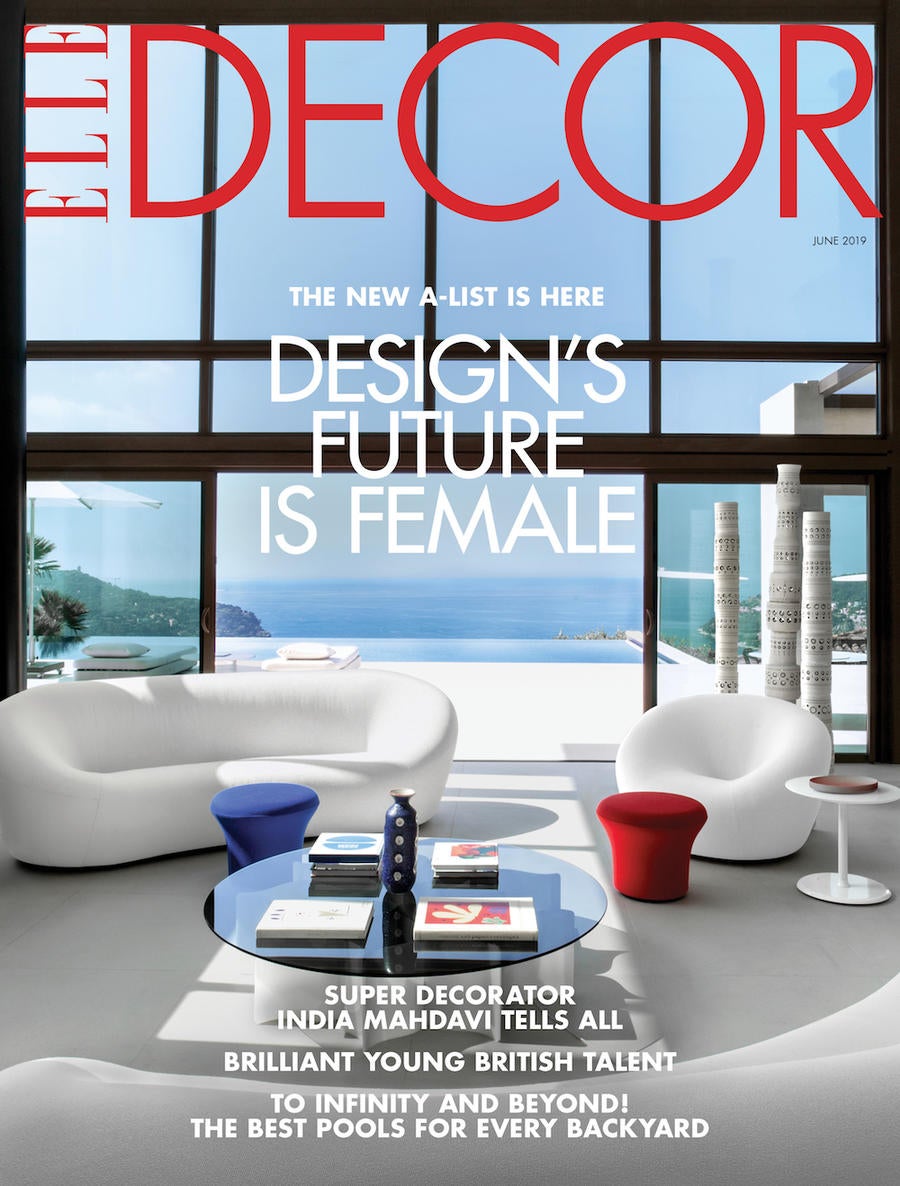 For cynics, it could read as a play for a zeitgeist that finally favors X chromosomes. But Robinson and the Elle Decor editorial team were introspective and honest about the work. "The magazine should look like the time and place where it is being made," Robinson tells Business of Home. "We always look to the past to inform our present and our future at Elle Decor. All we had to do was look into our own pages, and even within the last [few] months we realized that many of our covers were these incredible women who had been shown in our pages but hadn't been celebrated," he says. "That's the real difference here."
As proof, Robinson cites the work of Mary McDonald, Delphine Krakoff and Estee Stanley—all designers whose projects have been featured in the magazine, but who were not chosen as A-Listers until this year. "I kept thinking, 'How is this even possible?'" he says. "We looked internally, we looked to ourselves to inform what the list should look like." Other first-timers include Sasha Bikoff and Nicole Fuller.
When the A-List was first conceived nine years ago, it highlighted only 25 designers. Of course, the world felt very different in 2010, as Elle Decor executive editor Ingrid Abramovitch describes in her introduction to the section: The recession had unleashed a fiscal reckoning, Instagram had just debuted. Still, for an industry that has long embraced female talent in other ways, Robinson is struck by the gender imbalance that existed among A-List honorees from the start. "The first list consisted of 17 men and 8 women, even [in] a magazine that has historically, from its very inception, celebrated women, not only in its pages but its editorial rank and file and its global presence as well," he says.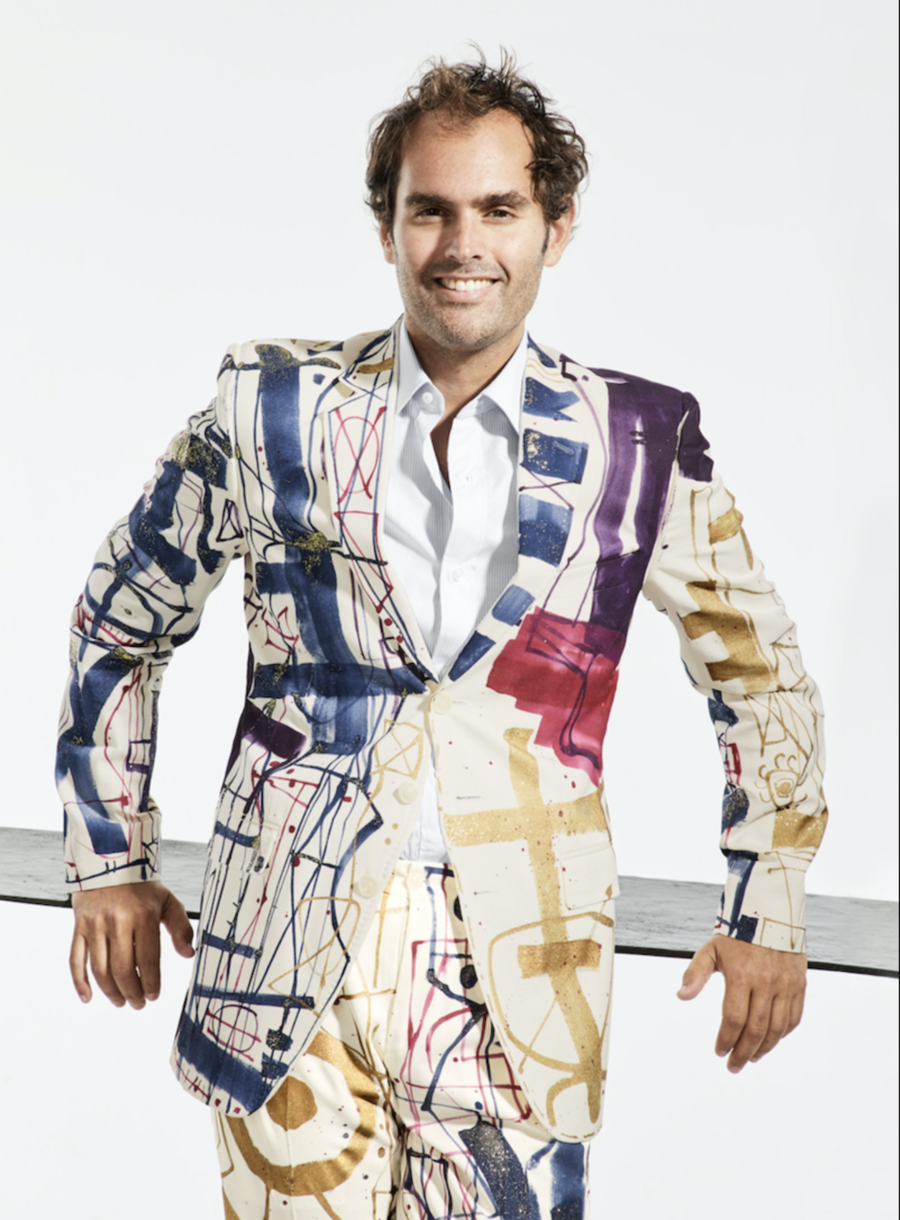 Robinson's vision for the magazine is meant to transcend the bold type and this year's theme. "This is about talent," he explains. "More than a gender issue for me, what I want people to take from the new and improved A-List is that the design industry isn't some kind of elitist echo chamber."
That means profiling and honoring designers that reader can not only approach, but actually hire. (This is a business, after all.) "This is an actionable list, it's not for the snob factor," he says. "What A-List means to me is working decorators, male or female, who are running businesses. These are people you can call, they will answer the phone, and they will come over and do a room in your home, they will do your kitchen, or they will do the whole house for you."
It's also a priority for Robinson to broaden the editorial scope–whether by price, taste, style or location. For example, the A-List includes landscape design for the first time—a category the editor embraces. (It's also one he acknowledges with a blend of self-awareness and democratic sincerity: "We can sit in our beautifully lofty perch in the incredibly well-designed Sir Norman Foster tower [Hearst's headquarters] and pretend we know everything is happening from the perspective of metropolitan and city living, but the truth is that our readership is far and wide, across the United States and even global. I'm thinking about [readers] in Texas, Colorado, California or Florida, where landscape decorating is integral."
The magazine is planning to fete the A-Listers at a party in New York next month, along with online features and posts on social media. It's all part of Robinson's desire to make every piece of content—from a feature story to a video—live beyond one medium. "Everything we do has legs and everything we do is more than just one facet," he says. Of the list's timeliness, he adds: "This is what we've come up with this year and we stand behind it, but it extends well past the announcement and the celebration."
Also check out Elle Decor's Architecture A-List!