Once a brand makes it through a few decades—or centuries, in some cases—the fight to stay relevant becomes critical. German porcelain brand Meissen, which turns 311 this year, is a perfect example.
Over the centuries, the brand's name—synonymous with exquisite porcelain—has also become a cultural reference. In a Vogue column dedicated to the memory of the late Karl Lagerfeld, Hamish Bowles says the designer's spring 2019 haute couture collection was "crusted with what looked like hand-painted Meissen porcelain flowers."
Meissen's latest creation is a hand-painted porcelain tile wall depicting, for the company's first time, birds in flight. Traditionally, birds have been perched, erect, still. Not this year. The wall, which took six months to make and costs half a million euros, debuted at Ambiente last month. Each hand-painted bird came from the brand's archives (large enough to rival any museum). The wall illuminates the brand's ongoing reinvention.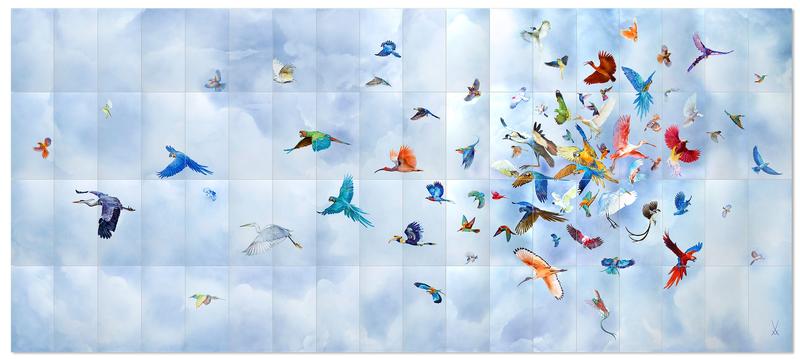 "The monumental wall painting features 72 birds from all continents, captured in dynamic flying poses—a novelty in Meissen's design repertoire," Bianca Herbst, a spokesperson for the company, tells Business of Home. "The wall painting could be seen as a symbol of Meissen's 'Modern Opulence'—being inspired by traditional designs and creating something new by combining and reinterpreting them in a totally modern and opulent way."
Meissen has also broadened its customer base with new price points. An unpainted porcelain plate is 59 euros, considered an entry point for the brand, while its top products are thousands of euros.
"Our customers are very different [from one another]," says Herbst. "On the one hand, there are long-standing collectors who have appreciated Meissen for many years. On the other, there is a growing group of people who have an interest in the beautiful and valuable, for whom products with substance, with history, in craftsmanship and sustainable manufacturing, are increasingly desirable."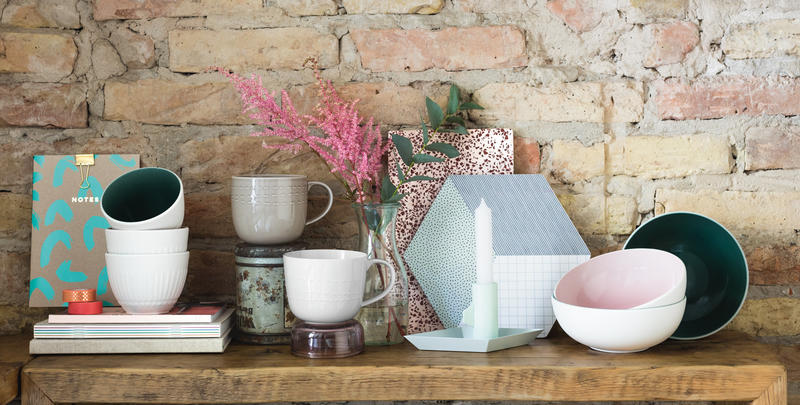 Courtesy of Villeroy & Boch
One way brands are appealing to the next generation is by giving them the keys to the castle. Villeroy & Boch's newest collection, It's My Love, was designed by its youngest managers. More experienced designers who had been with the company for years weren't allowed to work on it. The collection was presented with greenery and a cup full of brightly colored reusable straws—common household items for young people. In promoting the collection, the brand said, "There is plenty of room for some me time on the plates." It's also, apparently, perfect for "binge-watching on the couch" as well as brunching on Sundays.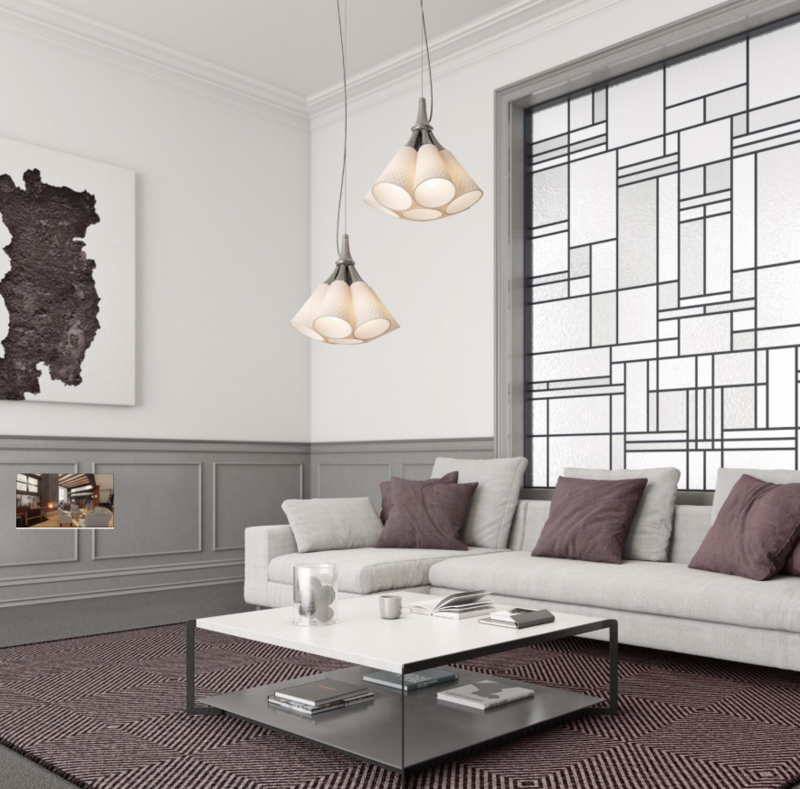 Lladró, which just opened a new booth at Maison & Objet in Paris, has a mythological approach to making new products. Creative director Pierre Favresse waggishly refers to the fire that solidifies the porcelain as the brand's god: "If the fire doesn't want the piece, it doesn't come out right," he tells BOH. "Pieces will take three to four years to get out if there's a problem."
The Spanish porcelain brand has invested in design teams in India, Japan and other countries in order to attract an international clientele. At Maison & Objet, it debuted the Jamz collection, its first inspired by jazz music.
Whether it's drawing inspiration from unlikely cultural references, rethinking the design process or letting birds fly free, heritage porcelain brands are connecting with new audiences in new ways. Here's to another 300 years.
Homepage photo courtesy of Villeroy & Boch.