Perhaps now more than ever, the value of great seating at home is self-evident. Looking for chic, comfy new options? BOH rounded up five of the season's standout chairs.
Fritz Hansen — Vico Duo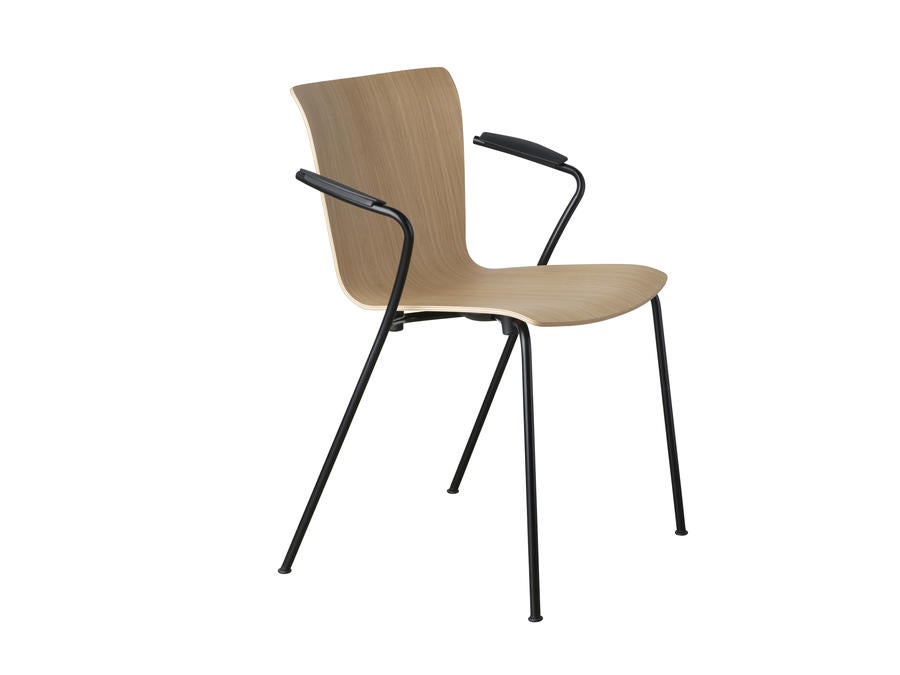 First designed by Vico Magistretti in 1997, the Vico Duo chair has been reissued by Danish furniture brand Fritz Hansen to honor the iconic Italian industrial architect's ​​​​would-be 100th birthday. Capturing that trademark Scandinavian blend of beauty and functionality, it was a loose 'Z' sketched by Magistretti that inspired the chair's "backward" armrests. "This chair was, from the beginning, a true collaboration between Fritz Hansen and Vico Magistretti," says Christian Andresen, Fritz Hansen's head of design. "The design has a kind of simple ease and strength that reflects that."
Dmitriy & Co — Zermatt Chair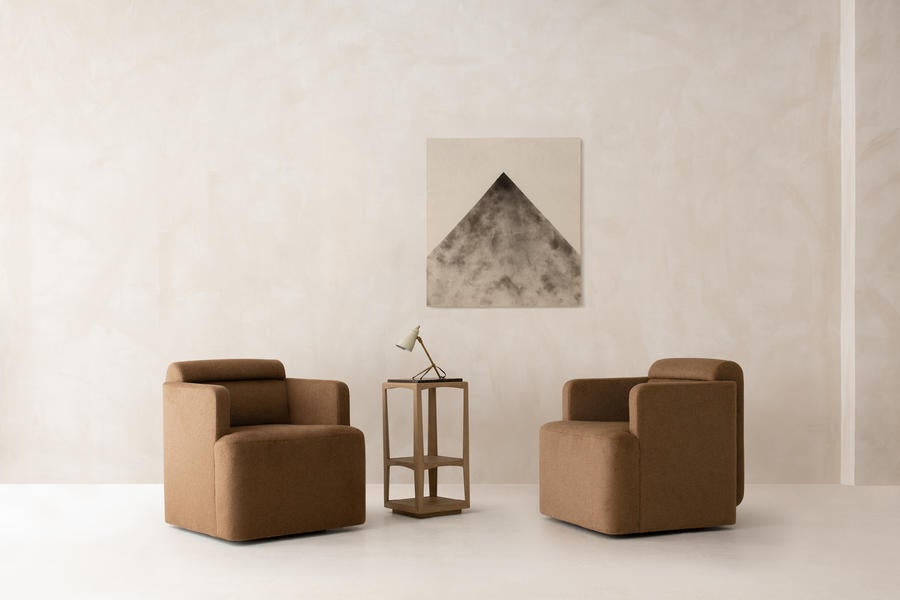 New York artisan furniture brand Dmitriy & Co tapped into new technologies to create its spring collection, which is imbued with what the company calls "warm modernism." That concept is clearly at play in the Zermatt chair, its handsome take on the swivel chair, featuring a bold geometric shape and a soft, earthy textile that makes the piece extra-inviting.
Mitchell Gold + Bob Williams — Margaux Swivel Chair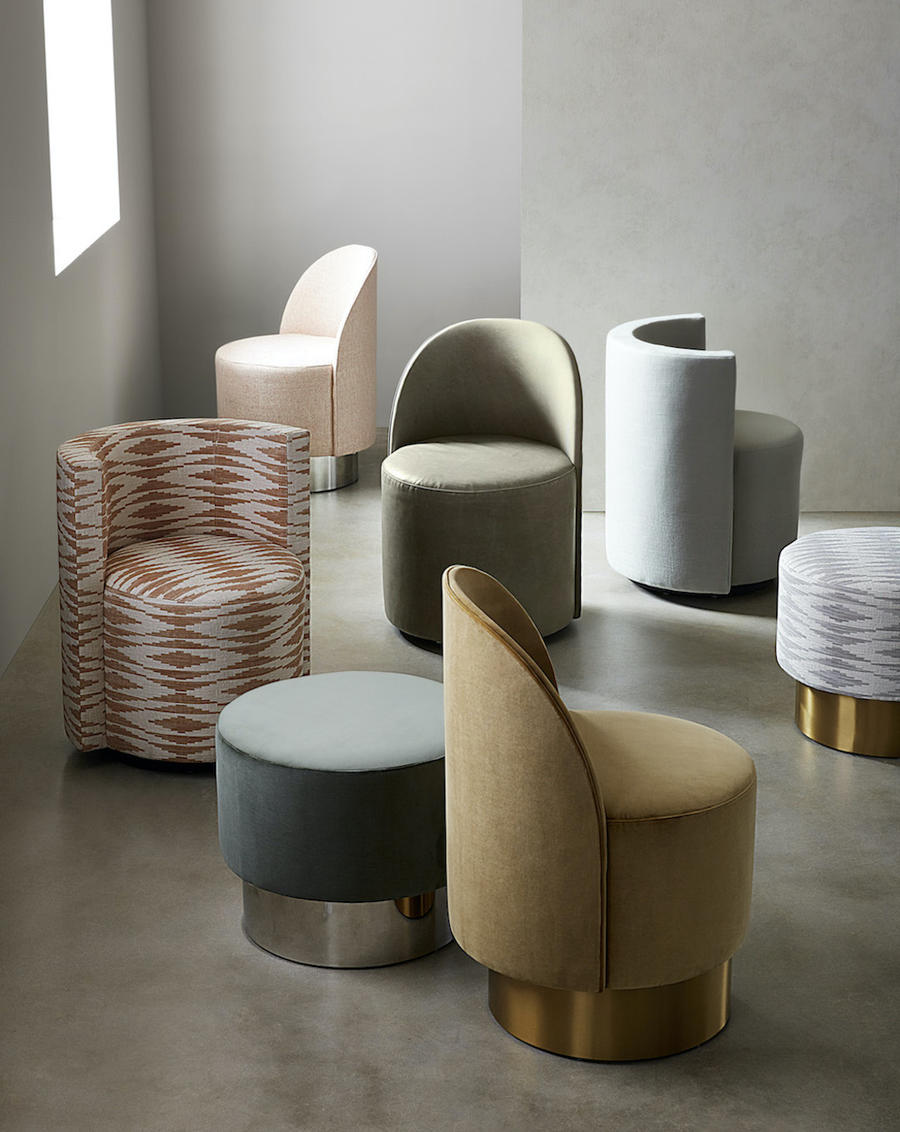 Courtesy of Mitchell Gold + Bob Williams
A new addition to the brand's Les Petite Seats collection, the midcentury-influenced Margaux swivel chair comes in hues reminiscent of coastal sunsets. With their diminutive size and candy-colored palette, the chairs make for a perfect bright pop in any space. "This is a collection we are really proud of," says Bob Williams, co-founder and president of design of the Taylorsville, North Carolina–based Mitchell Gold + Bob Williams. "We feel like there are key new pieces that set the vibe for a warm, welcoming, serene home."
Arteriors — Eleanor Lounge Chair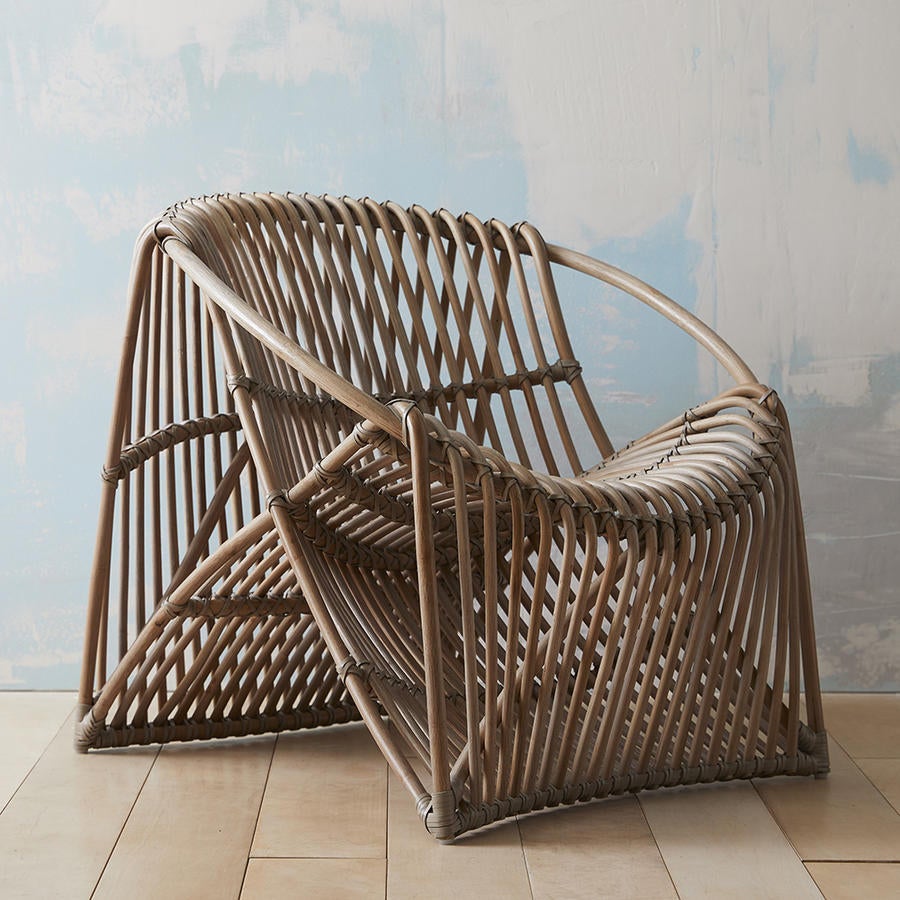 The spring collection from Arteriors is inspired by the idea of interpreting natural elements through mechanical means. Made of rattan, the Eleanor lounge chair is intricately designed, creating elegant geometric shapes out of a traditionally casual material. The piece truly captures the collection's inspiration, which the Carrollton, Texas–based furniture wholesaler describes as "natural marvels informed by the modern world."
Resource Furniture — Prelude Lounge Chair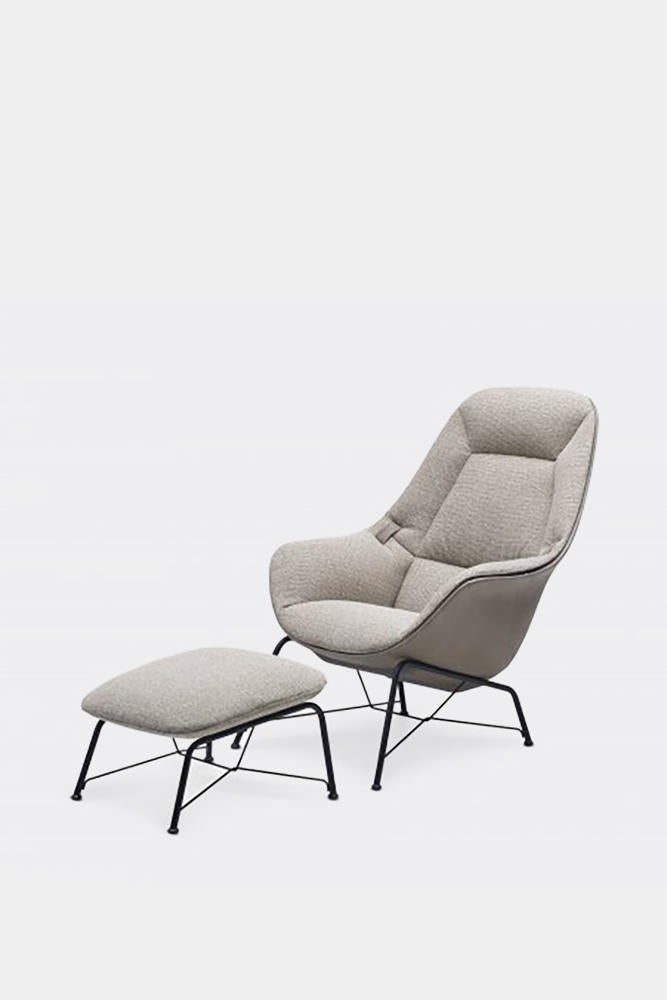 Courtesy of Resource Furniture
As we've all discovered, working from home is still work, so having a comfortable spot to unwind when you log off is crucial. The subtly reclined Prelude lounge chair from New York–based sustainable furnishings brand Resource looks to be the perfect place to do just that. With a soft Italian leather shell and customizable interior fabric, the Prelude offers a stylish respite.
Products featured in this article have been sourced from BOH's new Collections vertical, a showcase of the latest debuts from some of the industry's leading brands.
Homepage photo: Courtesy of Dmitriy & Co