BOH takes a closer look at the stories behind six of spring's standout collaborations, and how their subtleties make them shine.
metrochic by Barry Goralnick x Villeroy & Boch

Courtesy of Barry Goralnick
Barry Goralnick has done it again. The New York–based designer just released an effortlessly elegant line of tabletop designs for German ceramics brand Villeroy & Boch, with a giftware expansion rolling out this March. The 28-piece MetroChic collection finds a balance between art deco inspiration and modern ceramic techniques, using black and gold geometries to elevate these timeless designs.
The story: The MetroChic line is made using an in-glaze process and premium bone porcelain that results in a beautiful yet durable product.
Asymmetrical equilibrium: Goralnick kicks symmetry to the curb with espresso, coffee and tea saucers whose off-center geometric pattern turns traditional on its head (and leaves room for a biscotto).
Lori Weitzner x Lisa Hunt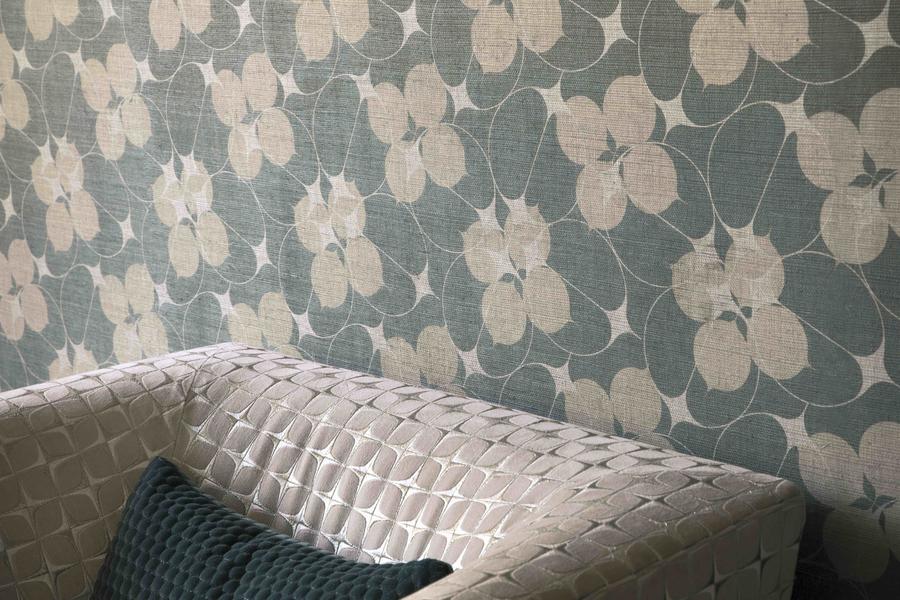 New York–based textile and product designer Lori Weitzner made a splash in Paris at this year's Déco Off, calling on Brooklyn-based artist Lisa Hunt to bolster the artistic dimension of her spring collection, Reverie. Of Weitzner's 18 new wallcovering and textile designs, five—Dorado, Hourglass, Lightray, Olympia and Wavelet—draw from Hunt's oeuvre.
The story: Hunt's work explores the meditative potential of geometric forms, unified by flourishes of gold and fresh interpretations of classic symbols like palms, pomegranates, sonic coils and arrows, which Weitzner translates into alluring wallcoverings and textiles.
Opposites attract: The collection plays to an element of surprise with unlikely yet intriguing pairings. "The most interesting designs to me are the ones that have juxtaposition, whether its a shiny surface with a surprise matte yarn, a very dimensional weave that gives way to flatter areas that enhance the loft, or those magical designs that can go either dressy or casual depending on the room," Weitzner tells BOH.
Kyle Bunting x Douglas Friedman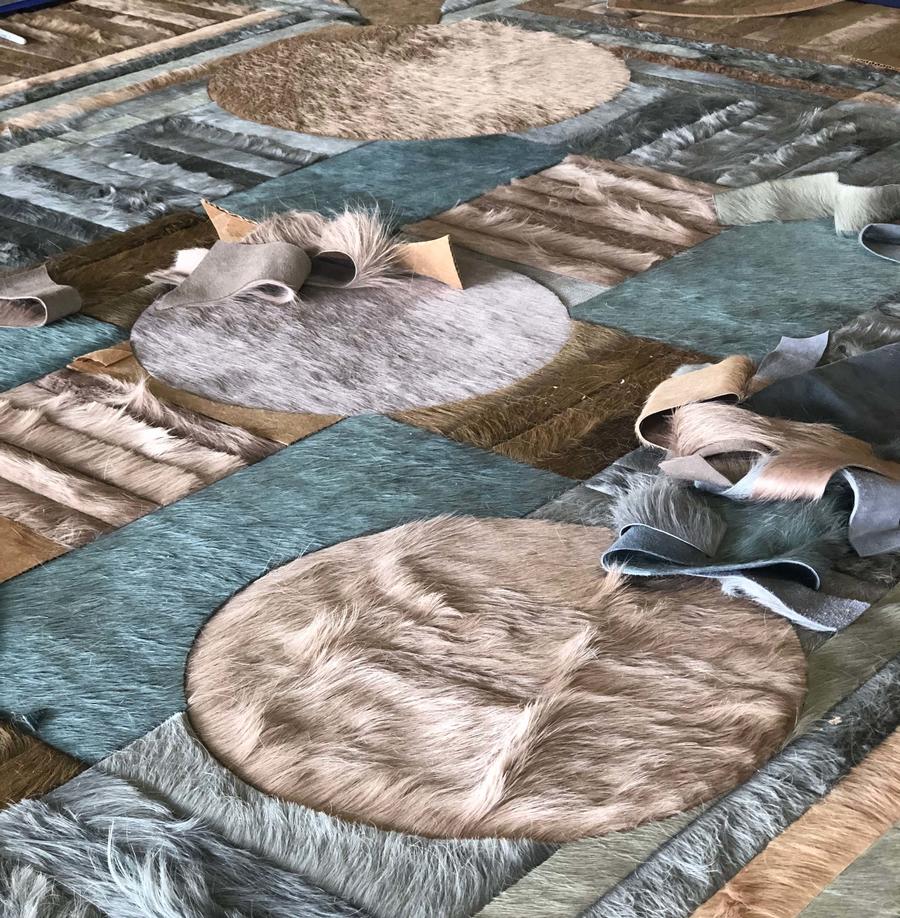 Kyle Bunting is something of a virtuoso when it comes to hide rugs—he's made a name for himself crafting bespoke pieces for 18 years out of his studio in Austin, Texas. Now, he has tapped photographer Douglas Friedman—known in the design world for his interiors imagery and A-list Rolodex—to conjure up Atlas, a collection of jewel-tone rugs inspired by Friedman's own abode in Marfa, Texas.
The story: The collaboration's six paneled hide rugs find cohesiveness in its circular motifs and the crescendoing lines that connect them.
Any which way: The color combinations of all of Bunting's rugs are entirely customizable—and the Atlas collection is no exception. Though rendered in rich, evocative hues that reflect Marfa's rugged landscape, the six rugs can be reimagined to suit the mood of any space.
Matouk x Schumacher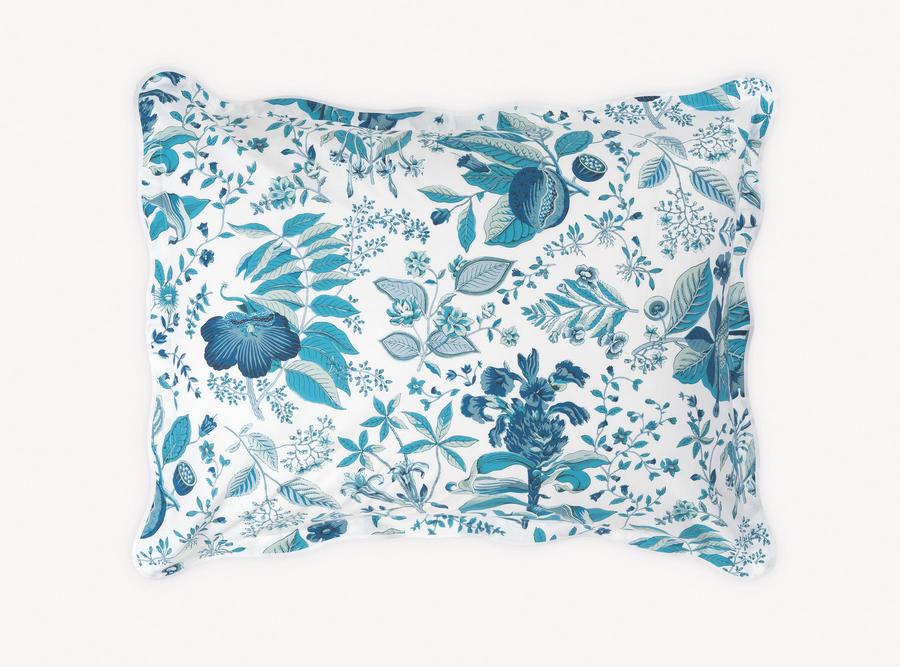 Matouk is known for its luxury linens, Schumacher for its wallcoverings and textiles. Together, they've achieved something a little bolder than before: a collaboration that brings Schumacher's botanical prints to six bedding and three towel designs. Elegant interpretations of wild patterns and far-flung locales (think: the Serengeti) find their way into the designs, reined in by Matouk's signature refined craftsmanship.
The story: Both the Fall River, Massachusetts–based Matouk and New York–based Schumacher are family-owned heritage companies that prize beauty and quality in their respective products. The combination of these two classic repertoires brings a newfound exuberance to Matouk's shelves.
A present from the past: For the Pomegranate print, Schumacher dipped into its archive and revived a lush 18th-century design, available in three bright colorways—gentle shades of green and yellow in the Citrus, bold magenta in the Pink Coral, and swathes of cerulean in the Prussian Blue.
Moooi x Arte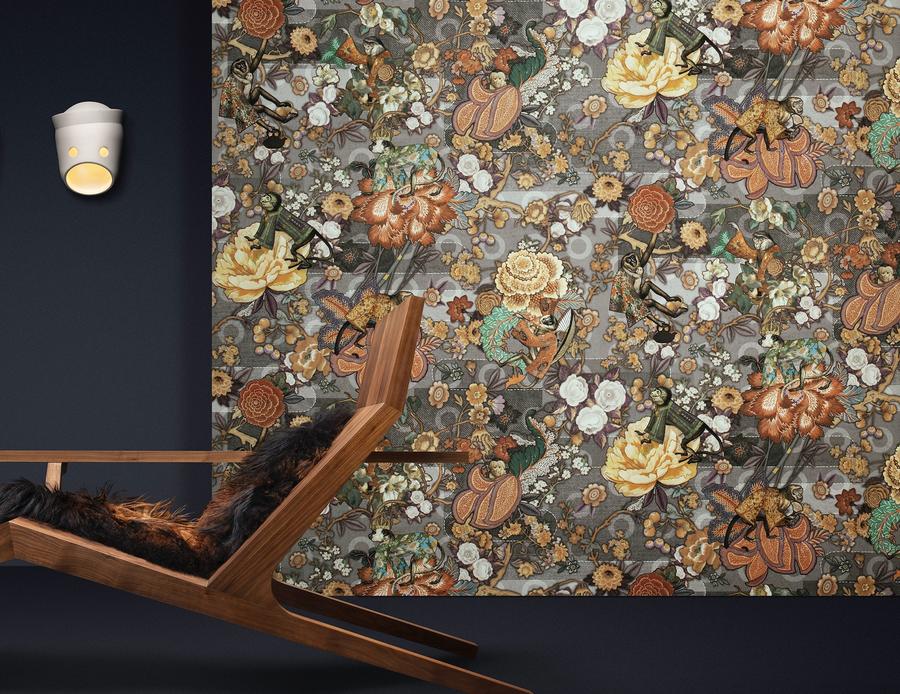 Wallcoverings giant Arte has come together with Dutch design brand Moooi to announce the latest addition to the Menagerie of Extinct Animals collection: Moooi Tokyo Blue. These five vibrant newcomers evoke the same wonderlandish whimsy, layering exotic-looking animals over classic patterns.
The story: The Moooi x Arte Menagerie of Extinct Animals collection merges fantasy with history in a thought-provoking way, bringing awareness to extinct and endangered species through aesthetic appeal.
Mixed media: The five wallcoverings layer not only patterns, but materials as well—denim, velvet, woven jute and rattan add rich texture to each design.
Holland & Sherry x Dmitriy & Co.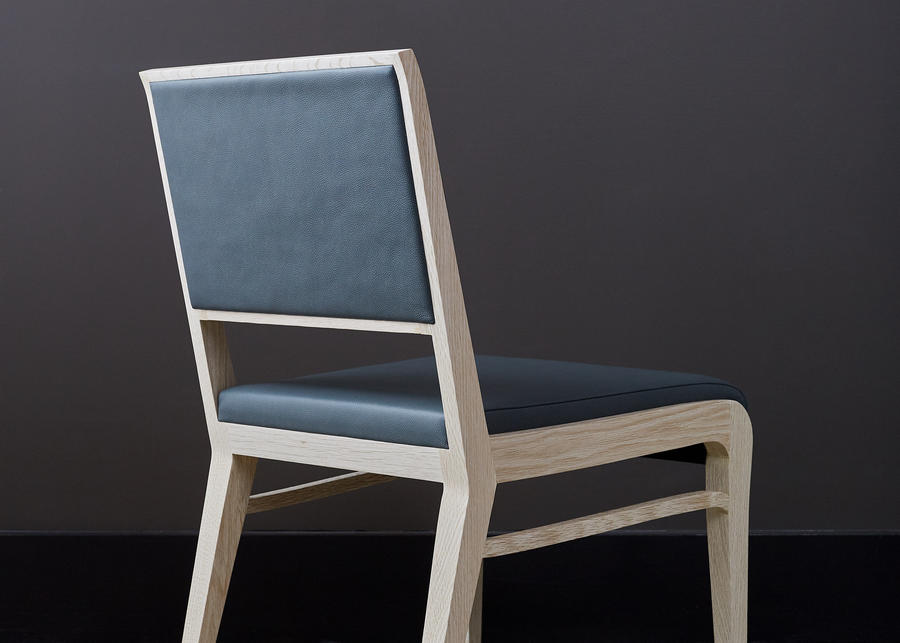 Courtesy of Holland & Sherry
British luxury fabric brand Holland & Sherry showcases its partnership with New York–based Dmitriy & Co., debuting the upholstery collaboration with the fine furnishings company in its newly expanded San Francisco showroom this month, with more pieces en route to the brand's showrooms in Dallas, Houston and Chicago. The line features a slew of seating options and a bed frame, all clad in rich Holland & Sherry textiles.
The story: "The collaboration between Holland & Sherry and Dmitriy & Co. was born out of respect," Holland & Sherry vice president of interiors Daniel Waldron tells BOH. The long-spanning histories and like-minded ethea of the two companies made the partnership an obvious one.
In the details: The Auster chair marries curved lines with angular forms, and leather with wood, for an arresting take on a classic design.
Homepage image: Courtesy of Weitzner