Never underestimate the power of a little luck. Bryan Dicker started at fabric maker Holland & Sherry in 1998, back when it was firmly in the apparel world. The venerable Scottish company had a century-old history selling wool, tweed, cashmere and silk—to tailors. In an effort to expand the brand's business with interior designers, Dicker began cold calling. The first person on his list? Thierry Despont. And as it turns out, Despont's lead designer was in need of cashmere. For a tailor, a big individual order would be two and a half yards. Despont's team needed 100.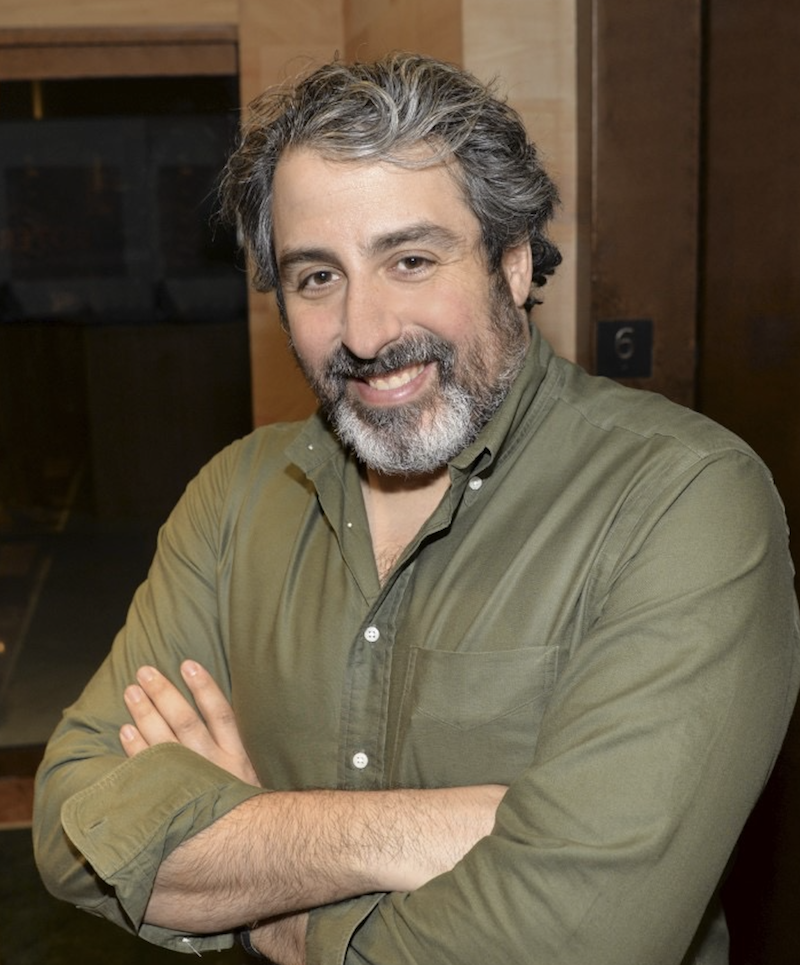 Courtesy of Holland & Sherry
That happy coincidence was the spark of an incredible growth story. Over the past two decades, Dicker has grown Holland & Sherry Interiors to more than 150 employees in 20 locations worldwide. The home division of the business now dwarfs the tailoring side.
In a wide-ranging conversation with host Dennis Scully on this episode of the Business of Home podcast, Dicker discusses why he's looking to focus Holland & Sherry's collection, why sampling isn't the quagmire that everyone says it is, and why the most important feeling in business is appreciation.
This episode was sponsored by Chairish and Google. Listen to the episode below and check out a few takeaways. If you like what you heard, subscribe to the podcast (free of charge!) and every week you'll get a new episode.
Build a team around your weaknesses
Dicker is quick to pass along the credit for Holland & Sherry's success. "The most important thing in leading and growing a business is understanding your own weaknesses and surrounding yourself with people who have strengths that are your weaknesses," he says. Dicker, who had a gift for sales and strategy, brought on a fabric guru who knew everything about the product. He's also quick to acknowledge vice president Daniel Waldron for bringing some much-needed levity to the company's culture: "I cared more about building a business and doing it in an unfun way for the people around me—Dan made it fun."

Designers vs. Consumers
While other fabric companies are pursuing direct-to-consumer endeavors and retail strategies, Dicker is happy to focus on one customer and one customer only: designers. He's keeping Holland & Sherry firmly trade-only and design-center friendly. It's partially a philosophy and partly simply practical. "[Our approach] is a business to business relationship and our relationship is with interior designers," he says. "It's a lot more efficient for our company to deal with one interior designer and let that designer deal with 20 end clients rather than us going directly to those 20."

Time to focus
Holland & Sherry Interiors has been on a two-decades-long growth spurt, adding new SKUs of fabric, new categories, opening showrooms—and in 2018, acquiring venerable fabric house Elizabeth Eakins. Now, Dicker says, it's time for the company to focus on what it already has, and to more deeply penetrate its existing market. (Even its best customers tend to stick to the same 10 SKUs.) "Four years ago I had a list of companies I wanted to buy," says Dicker, but he's pumping the brakes. "We have a lot of opportunity with the assets we have.