At 10 years old, George Matouk Jr. decided he would never join the family business. "I came home from school one day and found—to my horror—satin sheets on my bed," he tells Dennis Scully the latest episode of the Business of Home podcast. The sheets became a source of anguish for George, keeping him up at night shivering after they'd fallen to the floor. "I remember not letting friends in my bedroom. I didn't want them to see my satin sheets. … I was traumatized at that time and never imagined myself [joining the company]," he says.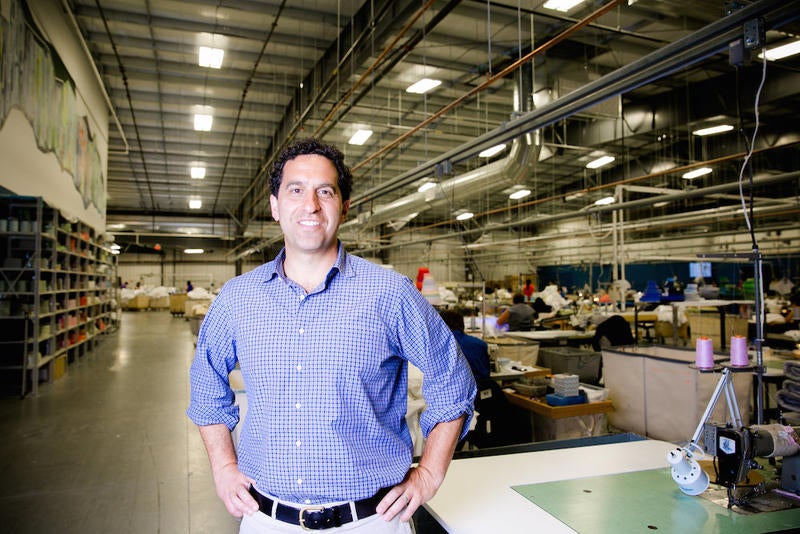 More than a decade later, in the mid-1990s, the nightmare began looking more like an opportunity. The luxury textile company that his Syrian-born grandfather, John Matouk, founded in 1929—and his father, George, had since taken over—was due for a transformation. "My father always ran a really solid business. It was never like [we] were in financial straits, but there was definitely no growth," says Matouk. "When you're selling product that is uncompetitive in the market, you've got a problem, and I think that's a crossroads that a lot of multigenerational businesses run into. No matter how great you were at one time, the world is always changing around you."

It's true that consumer lifestyles were evolving. By the end of the 20th century, families were moving out of the dining room for less formal meals in the kitchen, and table linens were becoming reserved for special occasions and holidays. The retail landscape was changing, too, with major wholesale accounts like JCPenney and Bed, Bath & Beyond, opting for the lower-priced textiles of manufacturers overseas. Matouk would either be forced to shutter, just like the domestic sewing factories and weavers who supplied it, or undergo a major restructuring.

They chose the latter. Major investments in the bed and bath categories and a new manufacturing facility in Fall River, Massachusetts, helped Matouk grow more rapidly than ever before. The forward-thinking approach continued in the face of the economic crisis of 2008 and its fallout, with the company adding solar-panel roofing to its facility and implementing digital technologies that have transformed its day-to-day logistics. Both endeavors, Matouk says, are major contributors to the manufacturer's anticipated $35 million in revenue this year.

"If there's anything that we're proud of at Matouk, it's that we have not only proven that we can manufacture profitably in the U.S., that we can invest and be a technology leader worldwide in what we do, but we've also shown that we can do that in a modern, somewhat enlightened manufacturing environment," says Matouk.

In this week's podcast episode, the third-generation CEO shares the importance of meeting consumers where they are (even at the risk of channel conflict), addresses the misconceptions of digital disrupting direct-to-consumer brands, and reveals the industry threat keeping him up at night—and this time, it's not satin sheets.