Diversity—specifically, the lack thereof—in the interior design industry is by no means a new topic, but the subject has historically been danced around rather than addressed head-on. That's changing. In the wake of the national conversation sparked by the killing of George Floyd, the design world is starting to have its own long-overdue discussions about race in the trade. Some of the talk is happening among friends, behind closed doors, but some of it is out in the open. Business of Home rounded up three recent virtual panels where design professionals discussed racial inequality in our industry—and what can be done about it.
Time to do the work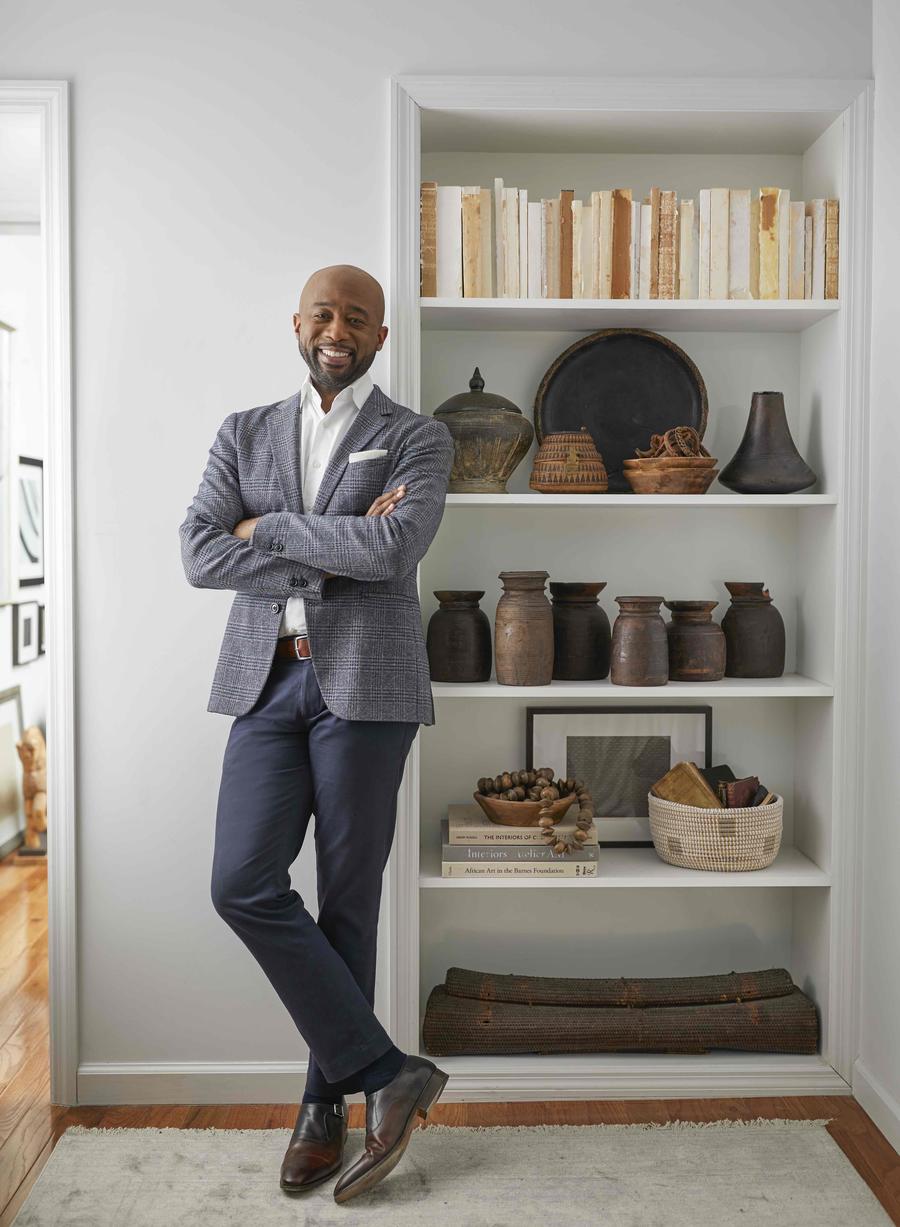 On June 11, Schumacher tapped interior designer Gail Davis to host a panel titled "Moving the Conversation Forward" with fellow designers Carmeon Hamilton, Mikel Welch, Breegan Jane and Laura Hodges. The illuminating discussion began with the designers sharing their thoughts on the dearth of representation of black people in shelter magazines. Hamilton pointed out that most magazines focus on high-end designers working with high-end clients and aren't a reflection of the work or client base of most designers. In addition to including more work by black designers, Davis suggested that the homes of average black people, not just celebrities, need to be featured, and that those spreads should include photos of the homeowners. "The more black faces you see, the less of a reaction you'll have to seeing them," said Hamilton.
Each of the designers shared personal experiences of bias in the industry, recounting instances of being followed around a showroom, snubbed by white employees or mistaken as staff by white shoppers. Welch recounted a time at the 1stdibs showroom in New York when he was ignored by staff until his white assistant showed up. "This has to be a larger conversation in this industry—black designers are out here and we do great work," he said. "Not all of us clean the floors or get samples from the backroom."
Hamilton pointed out that the onus is on white allies to make changes for the better, not black designers. "We've already done the work," she said. "It's the work of our allies to speak to us when we walk into a showroom, notice when your colleague snubs a black person or that you have no black co-workers. We need our allies to do their part to make real progress. If black people are the only ones doing the work, we all stay right where we're at." —Haley Chouinard
Equity starts with education
On June 5, PR company Novità hosted "Diversity in Design: The Time for Change Is Now," an open and direct conversation about racism and social justice within the design industry. The talk was moderated by Joseph Cephas, senior vice president of Novità, and featured Angelita Scott, assistant professor of interior design at Georgia Southern University; Maya Bird-Murphy, founder of Chicago Mobile Makers, which empowers youth through design-based workshops; and Ronnie Belizaire, corporate real estate manager at Daimler.
The panel discussed a number of inequalities impacting the industry, from workplace discrimination to the discrepancy in early design education and opportunities for kids of color. Beginning with white flight in the 1960s, Belizaire pointed out the wide-ranging effects of segregation in city neighborhoods. "Black communities suffer from systemic neglect from an urban point of view—design has to be cognizant [of that]," she said.
Bird-Murphy started Chicago Mobile Makers as a way to increase urban access to creative problem-solving. The nonprofit seeks to expose teens to socially conscious design, something that was not a part of Bird-Murphy's own education: "I wasn't taught anything about social design," she said. "I researched and found this [career] myself. I'm a believer that we should start [teaching kids about their] environments, [helping them] observe what's right and what's wrong."
Starting the conversation early will open new doors and opportunities—even if it's simply illuminating a path that the kids didn't know could become a career. "It's about exposure so we can build a pipeline into the industry," said Scott. "That can start in preschool. It's about being curious and asking kids to expound on their innate creative thoughts." —Marina Felix
Dismantle your discomfort
One June 10, the Design Leadership Network hosted a talk with interior designers Brad Ford and Sheila Bridges. "We are proud to be in the position to host important conversations that must take place in our industry," says Becky Birdwell, managing director of the DLN. "It means a lot to me and the DLN team that Sheila and Brad trusted us to be their partner in something so meaningful to each of them."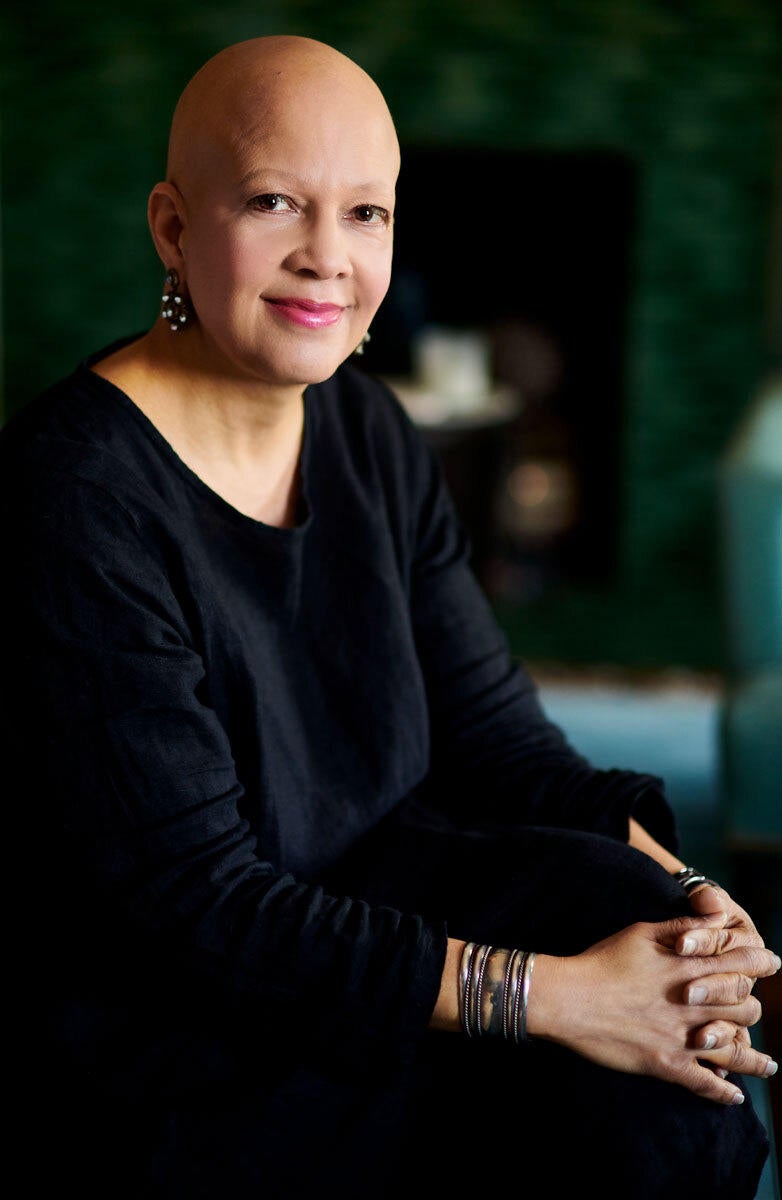 Courtesy of Sheila Bridges
The two designers went deep on the issues of systemic racism in the design industry. Ford, who is white, opened the discussion by acknowledging the level of discomfort that most white people have around talking about racism. In response, Bridges, who is black, called on her white peers to dismantle that discomfort, adding, "I know it's hard for you, but you have to think that there can't be anything more uncomfortable than having a knee on your neck for almost nine minutes," a reference to the death of George Floyd at the hands of a Minneapolis police officer.
Bridges recounted times when she's been called on to discuss issues of diversity in the design field. A few years ago, when the New York Design Center hosted its biannual What's New, What's Next event with a program of exclusively white panelists, the lack of diversity was called out (by artist and designer Malene Barnett, who founded the Black Artists + Designers Guild soon after), and Bridges was asked to consult on how the NYDC could do better in the future. "It feels similar to telling someone who is grieving: 'Let me know if there's anything I can do,'" said Bridges. "The burden shouldn't fall on that person to tell you what they need. I've had a lot of conversations with people in positions of power in this industry throughout the years, and I feel like they always put the ball back in my court, to tell them how to fix the problems they've created."
Ford drew attention to the breadth of systemic racism in America, evident in the overwhelming whiteness of the most powerful institutions in the country—from Congress to the owners of NFL teams. He pointed out that there has yet to be an editor in chief of color at any national shelter magazine. "People think of racism as being based on personal behaviors, when really it's systemic," said Bridges. "It doesn't always come down to being a good or bad person." The design industry can often feel like a country club, Bridges said, with a pay-to-play structure and the same type of members invited to join over and over again. "If you're trying to solve a diversity problem and there's no one of color or other genders on your board, aren't you talking in circles? Talking to the same group of people and hiring the same type of people perpetuates these problems. It doesn't get us anywhere." —Haley Chouinard