In the spirit of connecting in a time of social distancing, we're bringing the news straight to your living room—no travel necessary. Right now most of the news is focused on one thing and one thing only, and Business of Home is covering the coronavirus updates here. But despite these strange times, business is carrying on. Read on for headlines, launches and events, recommended reading and more.
BUSINESS NEWS
Last week, as California joined the list of states that issued orders suspending the operations of nonessential businesses, RH employees continued to show up for work at the company's headquarters in Corte Madera with letters exempting them from the statewide shelter-in-place order on the grounds that they are part of the state's critical infrastructure. HuffPost spoke to the company's "chief people officer," Carrie Cassidy, who explained that RH's customer call center was an essential service; Cassidy went on to say that if the company's orders didn't continue to move out of the ports, it could affect the movement of critical items like food and toilet paper. (RH had previously closed its over 90 galleries, eight restaurants and 36 outlets nationwide on March 17.)
Time Out, New York's beloved travel, tourism and entertainment media guide, has temporarily rebranded as Time In in response to COVID-19 and its impact on social distancing and other measures across the state. "The city's openhearted, can-do spirit is what we celebrate every day here at Time Out New York, and it's something we'll continue to do over the next few unprecedented weeks," the magazine's editor in chief, Will Gleason, said in a statement published by MediaPost. The rebranding is appearing on several other Time Out regional websites, including London.
Minnesota-based direct-to-consumer home cabinet brand CliqStudios closed Friday, reported the Star Tribune. Though the shuttering coincided with the rapid spread of the coronavirus in the U.S., the company had already been struggling for some time. "The tale of CliqStudios is like a canary carried into the coal mine, the early warning signal that it might be getting bad," writes Lee Schafer. "The company had no cash cushion when conditions seemed to be changing externally, no way to make it through a coming shock."
Galax, Virginia–based case goods manufacturer Vaughan-Bassett Furniture resumed production today after being closed for two weeks due to a fire, reported Furniture Today.
Target has increased pay and other benefits for its employees, including a new paid leave program and relief fund contributions, reported HFN. "We continue to experience incredible demand across our business, and Target's ability to help our guests in this unprecedented time would not be possible without the strength of our team," CEO Brian Cornell said in a statement. "Increasing their compensation for a job incredibly well done and ensuring continued compensation for those who need to care for themselves and their families is a reflection of our company's values and simply the right thing to do." Wages have increased by $2 an hour for store and distribution center full-time and part-time staff until at least May 2. Those who are 65 or older, pregnant or have preexisting conditions can access paid leave for up to 30 days.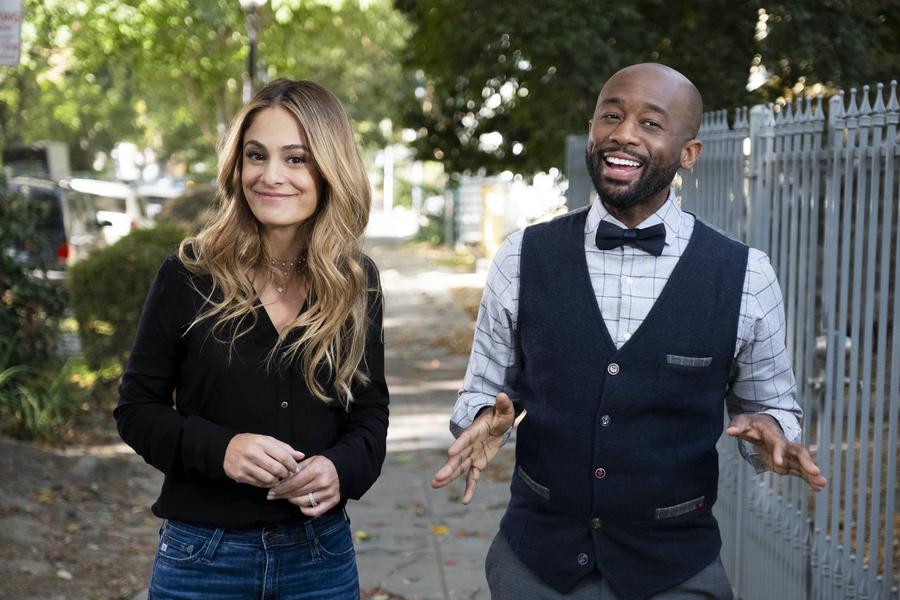 Courtesy of Murder House Flip
LAUNCHES, COLLABORATIONS AND PARTNERSHIPS
New streaming service Quibi has launches Murder House Flip early next month. Produced by the same man who brought us Bones and CSI: Crime Scene Investigation, the unlikely renovation show—an of-the-moment mix of chipper fixer-upper and true-crime thriller—features makeovers of homes that are infamous for having had murders committed inside. Luxury renovation experts Mikel Welch and Joelle Uzyel will "remove the stains of the past and take these homes from morbid to marvelous," according to the show's description. You can watch on Quibi on April 6.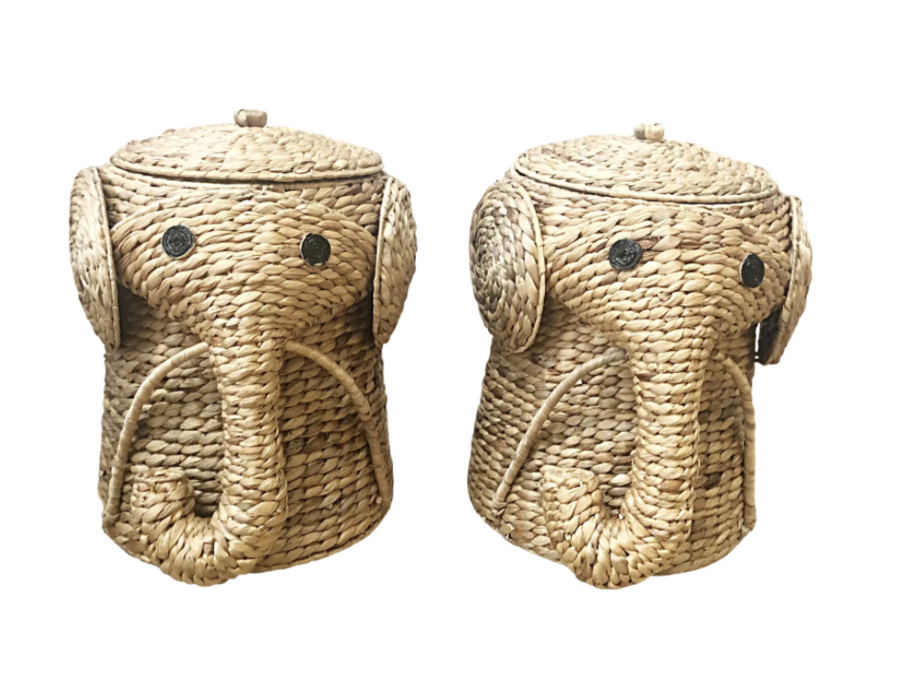 Did you fall in love with a one-of-a-kind cushion at a recent showhouse? As of this morning, designers can bring that standout piece home with the launch of Chairish's Designer Showhouse Sale. The platform is offering over 500 items that were featured in 20 showhouses.
Design journalist and longtime BOH contributor Sophie Donelson has debuted an Instagram Live book club, "Big Books Small Talk." On the first episode, she and Georgia-based designer Brian Patrick Flynn went through their favorite coffee table books, exchanging passages and visual moments that are inspiring small revamps in their own homes. Tonight's guest? California designer Justina Blakeney.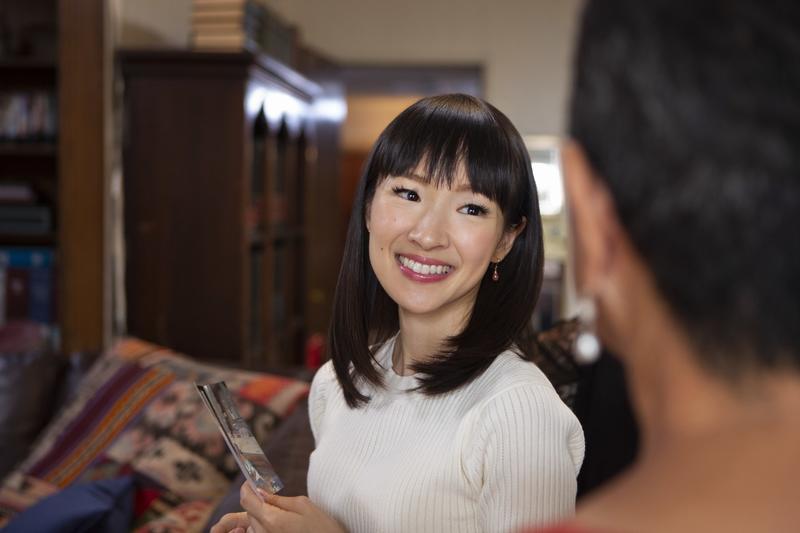 RECOMMENDED READING
Looking to declutter your home (and home office) during an extended period of indoor time? There's no better guide than organizing queen Marie Kondo. The New York Times chatted with Kondo over the course of last week, checking in as she got accustomed to the new normal, made some ambitious meals, lit incense and (of course) tidied up.
In the 19th and early-20th centuries, tuberculosis was one of the most fatal illnesses in the United States; at the turn of the century, it was the country's third most common cause of death. But by the 1880s, as medical professionals came to better understand germ theory—and figured out that fresh air, sunlight and rest were crucial to patient recovery—the design of such spaces coincided with the rise of modernism. CityLab takes a look at the designers and architectural elements that evolved in tandem with modern health practices.
In The New Yorker, Alexandra Schwartz teaches us to strengthen the sitzfleisch, or our sitting muscles. "At a time like this, it helps to have trained at a sedentary, solitary, indoor profession," she writes. "You definitely should cook an ambitious meal."
House Beautiful shares tips on how to make a solid work-from-home space. Hadley Keller reached out to some favorite designers for tips on making a space that's "functional, inspiring and stress-reducing." This includes setting space and time boundaries—i.e., your bed is not a desk (advice this writer will start taking for the next article).
IN MEMORIAM
Paul Kasmin, known for his pivotal role in shaping New York's contemporary art scene, has died at age 60, reports The Art Newspaper. In 1989, the London-born gallerist was among the first to open his doors in Chelsea, and was a key individual in shaping the now-teeming gallery district. Kasmin helped bolster the careers of such artists as Constantin Brancusi, Max Ernst and Judith Bernstein, and grew his gallery to include four exhibition spaces, one of which is an outdoor sculpture garden.
Homepage image: Courtesy of Target