When Monica Wilcox found out that she was going to appear on the Bravo design competition show Best Room Wins, she was hoping for some increased exposure, but wasn't counting on being thrust into an entirely new phase of her career. In the six months since her episode aired, Wilcox has been approached about a licensing deal, offered keynote speaking opportunities and featured on lists of new design talent. And now she is fielding offers to do her own decorating show. But nothing has been quite as rewarding as the influx of new clients she's landed since appearing on the show.
Within hours of the episode's original airing, Wilcox was getting email inquiries from people interested in hiring her. "People were calling my office the next day saying, 'I saw you on the show. Do you come out to this area?' or 'Do you design in Los Angeles?'" she tells BOH. "I think people figure that if you're on TV, you must be really good at what you do. Just being on one episode can make a major difference in your career."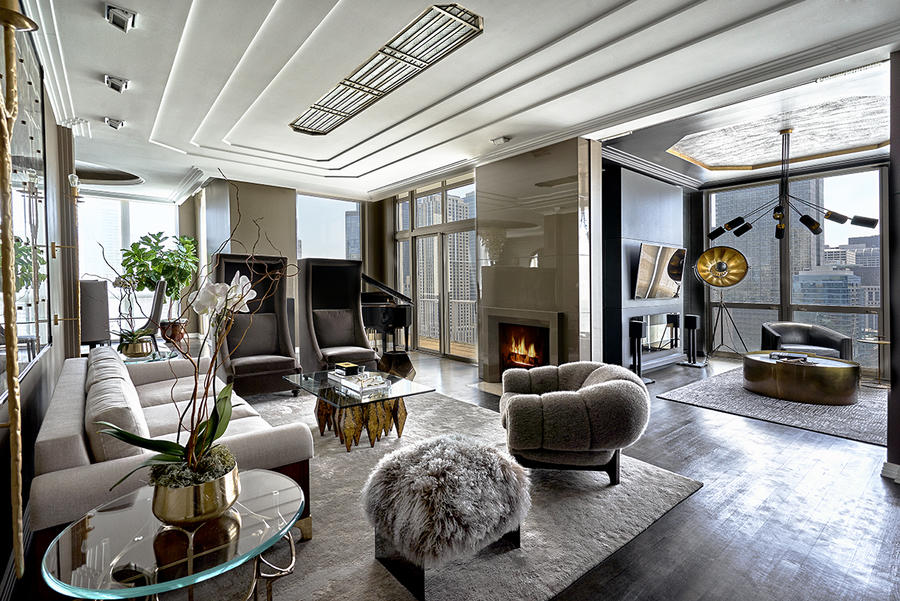 Wilcox's experience is not unusual. Many designers who've done design work on TV have seen it translate into more direct success than, say, a traditional magazine spread. Part of the reason that it can be more immediately effective for garnering new clients is that, unlike a print story, TV gives a designer a chance to show their personality in addition to their skills—in short, clients can see a more authentic version of who you are and how you work. They're often already sold on you before they even schedule a meeting.
"I think a big thing about interior design is that there are so many designers, that people more or less hire you based upon your personality, and it's like they jibe with you," says designer Mikel Welch, who appeared as a design expert on The Steve Harvey Show and Trading Spaces. "Television allows people the opportunity to see a designer and say, 'Is this somebody who I would want to have in my home?' and, 'Is this somebody I would want to have lunch with?'"
Welch is aware that many in the design community have a disdain for TV decorating shows and may be quick to pass judgment on such opportunities. For both he and Wilcox, however, the increase in exposure led to clients with a higher budget. Soon after appearing on the Chicago-based Steve Harvey Show, Welch was hired to do the family home of a Chicago Bulls player, and after her episode of Best Room Wins, Wilcox received an inquiry from a millionaire in Nigeria (a project she ended up having to pass on because of the logistics that come with being on another continent). It also gives you carte blanche to raise your fees. "People seem to be unfazed by my higher rate," says Wilcox. "It's like they expect it, because I've been on TV."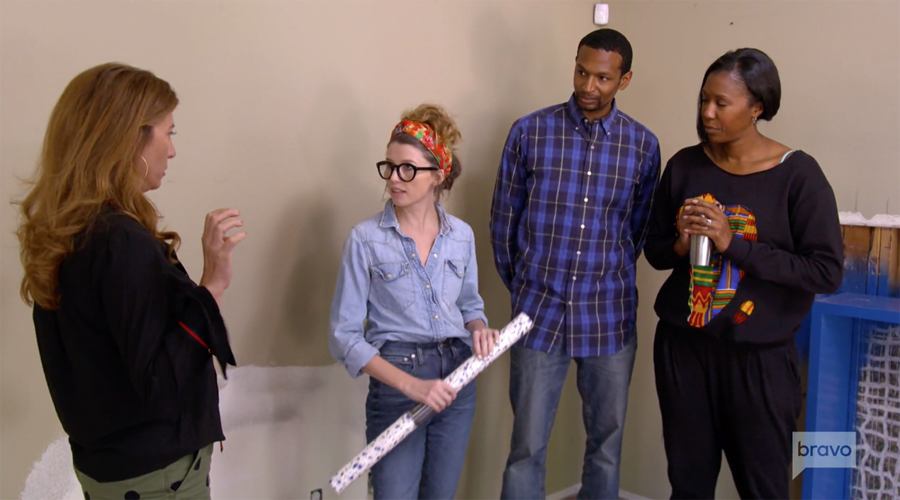 Megan Hopp, a designer who also appeared on Best Room Wins, saw an uptick in clients from out of state and those requesting e-design services. "I imagine that there are people who might be intimidated by the process of hiring a designer, but because they had this window into my personality and what it would be like to work with me, it felt more accessible," says Hopp. Like Wilcox, she's been sifting through offers for other TV work and plans to be back on the small screen soon.
One notable drawback that Wilcox is currently navigating is deciding on a balance between her Houston design firm and a potential television show of her own. All of the pitches that she's gotten from TV networks so far would involve projects that require gut renovations, a time-consuming and laborious process. "Doing a whole 'before and after' design show would take so much longer [than what I did on Best Room Wins]," she says. "I'm having to decide: Is that something I really want to do? Because it takes away so much time from my own business. And the exposure is amazing, but you're not paid a whole bunch of money. I definitely make more money doing my own design work. I'm trying to decide whether the exposure is worth sacrificing a few years of lower income."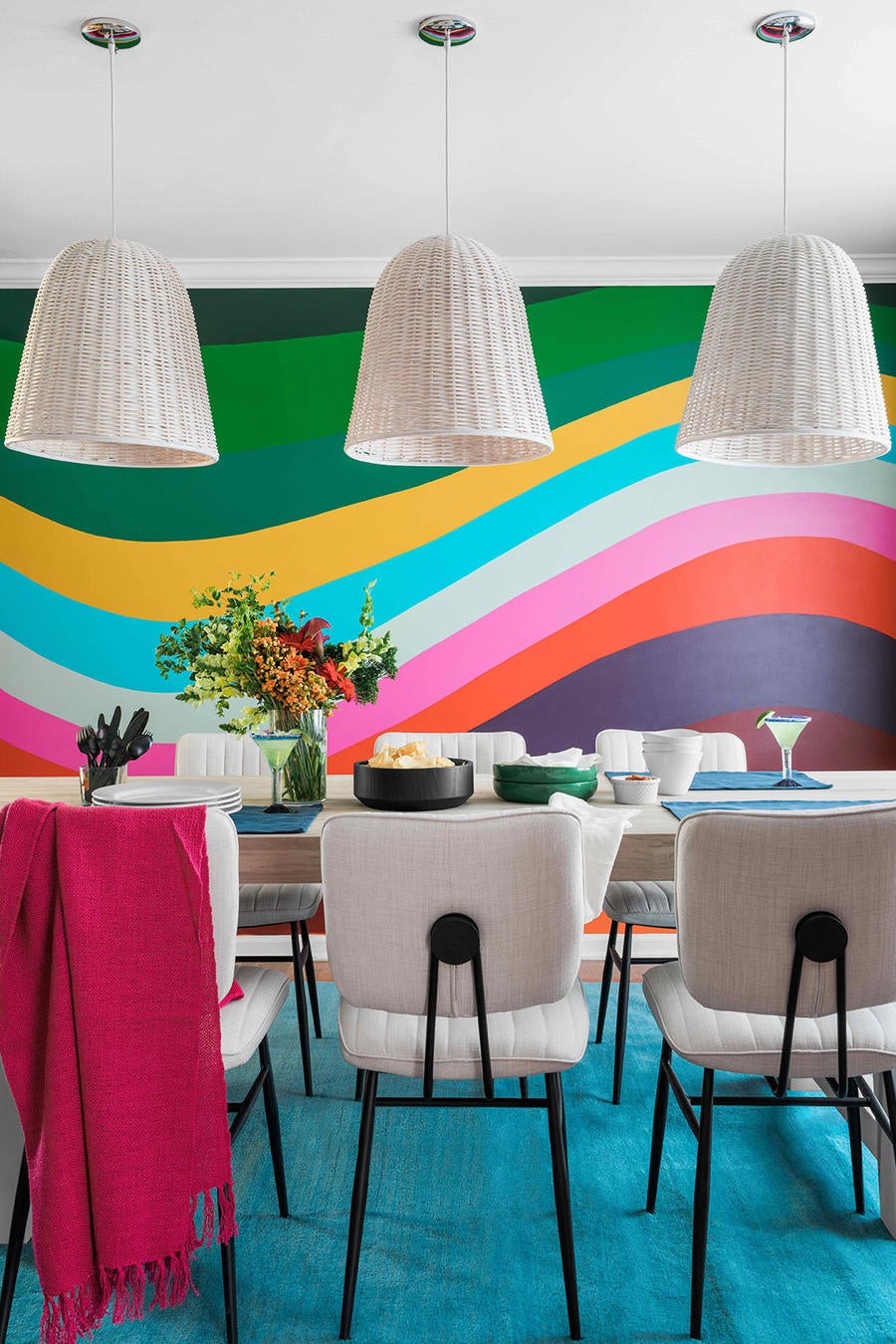 Courtesy of Brian Patrick Flynn
For Brian Patrick Flynn, a designer who has appeared on HGTV Dream Home and HGTV Urban Oasis, among other shows, believes in maintaining a balance between TV and more traditional features in print magazines, and advises getting projects done on a show professionally photographed. "When you're pitching a client who lives in a penthouse on Fifth Avenue, they're not interested in watching your reel," says Flynn. "You still need to be able to show clients a beautifully shot portfolio to get higher-end clients. That's been my mentality since I started doing this 10 years ago—if I want to use [TV] to grow my business, I need to be as well-respected in the design world as I was respected by somebody who was watching me from their living room."
Wilcox thinks that any designer interested in getting on television should put feelers out (even local TV stations often do design segments, after all). "If someone feels that they're a really strong designer, they have a style that's unique, and they have charisma and a personality that will translate [on-screen], then I think they should try it—whether it's just for exposure or for more credibility, she says. "And the great thing about being on TV is that it lives on forever. You can also use that forever in your marketing. You can say, 'Monica Wilcox, star of Bravo show Best Room Wins,' or 'as seen on' forever. Having that opportunity is huge. Automatically, your income and status will go up just by saying you were on a show. And from there, you never know where it could lead."
Homepage photo: A project by Mikel Welch | Courtesy of Mikel Welch