While it may once have seemed like a fringe concept, subscription furniture is growing rapidly—and today, with the launch of The Everset, the market just got a little more crowded.
In a slightly different take on the increasingly trendy rental model, The Everset is targeting the real estate market and positioning the company as an amenity that high-end residential buildings can offer their tenants. Co-founders Gavin Steinberg and Jonathan Mitrani have already cultivated relationships with several major developers in New York, the only market where the service is currently available.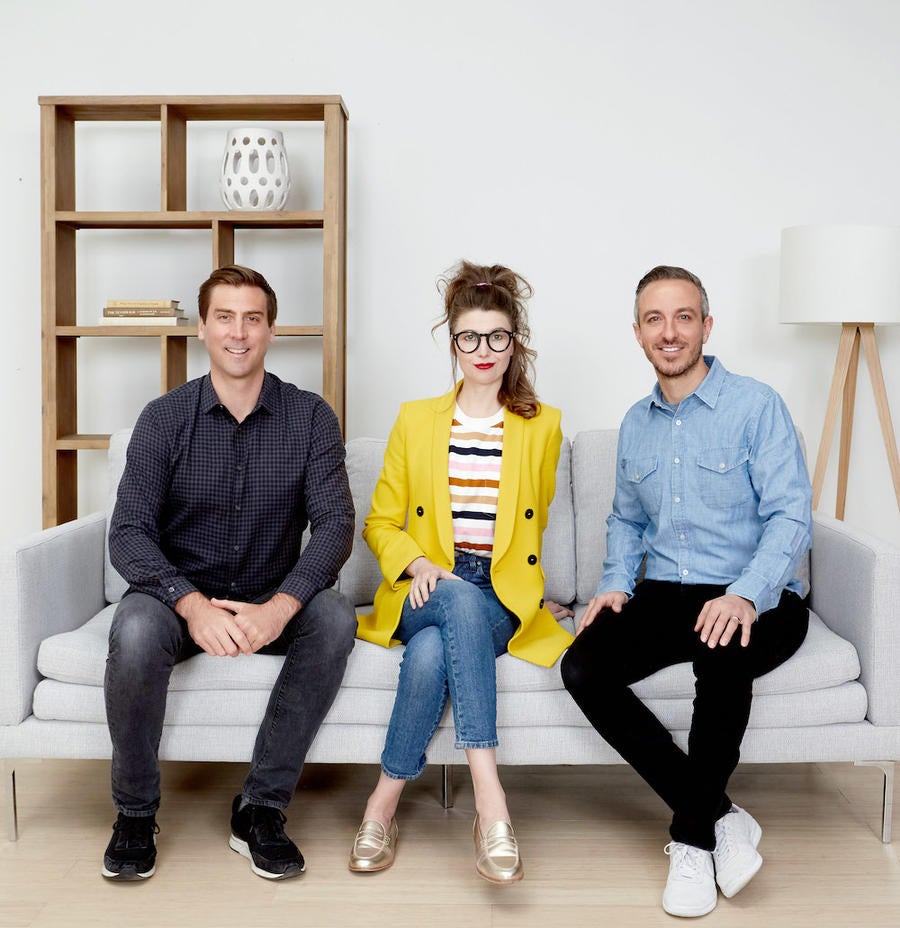 "Partnering with the real estate industry allows us to do a couple of things differently," Steinberg tells Business of Home. "It makes for a better tenant experience from the landlord perspective, but it also makes the tenant's experience with us better. If they're moving into a building that we're partnered with, we can have their furniture assembled and ready when they move in. You show up on the day your lease starts and it's all there for you. And then, from a landlord experience, they get to stand out from the competition and compete with what's happening in that market, which is the trend of shared living. We're giving them a chance to offer furnished apartments without investing in the furniture themselves."
Another way the brand plans to differentiate itself from competitors like Fernish and Feather is by being lower cost. The Everset's pricing model starts at $19 a month for a dining table and two chairs, a feat it's able to accomplish by creating its own private-label furniture. While Fernish and Feather offer their own in-house pieces, they also rent out name-brand furniture from brands like CB2, Crate & Barrel and West Elm. Additionally, The Everset plans to charge no additional fees for membership, delivery, assembly or pickup. "We wanted it to be affordable so that it could be a longer-term solution, not something you can only sustain for a few months," says Steinberg.
The real estate angle makes sense as Steinberg has spent his career in real estate development. "I worked in multifamily real estate in New York for years and I also developed single-family homes in Park City, Utah, and I saw that if people have the option to just move in with their suitcases, they want to take that option," he explains.
Steinberg and Mitrani, who was previously the president and chief operating officer of Flamingo Furniture, brought in designer Megan Hopp as creative director. Hopp oversees the design of the brand's room packages, which can be rented as a full set or à la carte.
When furniture gets too worn to rent out, The Everset plans to donate the pieces to Habitat for Humanity. "Obviously we didn't want to just create waste and send these items to landfills," says Steinberg. "So, they'll be donated to Habitat for Humanity's Restores, which is great because it will keep these pieces in homes where they belong, but also the proceeds of the sale go to supporting affordable housing, which, in our minds, brings our mission full circle."
Ultimately, Steinberg sees his new company as a way the real estate and furniture industries can keep up with the times. "We don't buy our music anymore, we don't buy movies, we don't own our cars—there's no reason that furniture should be treated any differently. It should be an asset you can use as you need and give back when you're done. If we can take that burden of ownership out of people's lives, that's a win."