We live in a world where if you want something, you can rent it, often at the click of a button: a house, a car, a dress, a movie. So why not furniture?
"It's the final frontier in terms of things that people spend the majority of their wallet on that they cannot subscribe to today," says Jay Reno, CEO and founder of New York City–based Feather, one of a few new companies that aim to fill that void. In addition to Reno's venture, there's also Los Angeles–based Fernish, which allows users to lease entire sets of furniture. A collaboration from West Elm and Rent the Runway will offer bundles of soft home goods, and IKEA has announced plans to roll out a subscription program next year.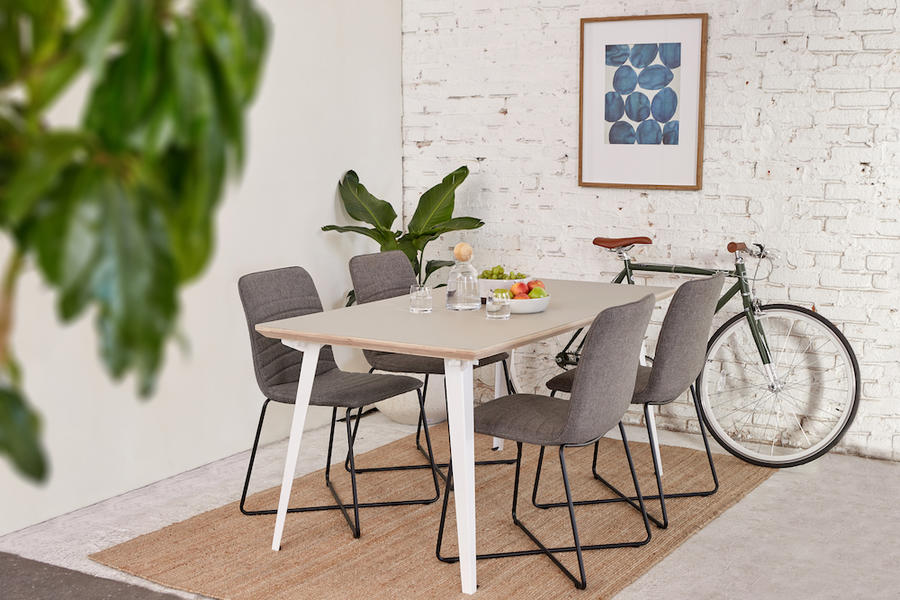 Feather and Fernish both just raised big rounds of funding ($12 million and $30 million, respectively), proving that this is a business model venture capitalists are excited about. While furniture rental isn't new—Rent-A-Center has existed since 1973—it's never been done like this. Rent-A-Center's aim is to help individuals and families with poor credit or low incomes afford big-ticket items; but for these startups, sustainability and flexibility are key selling points. Why? They're selling to a different audience.
The target customers for Feather and Fernish are millennials whose lives are often changing—i.e., someone who doesn't want to pack, move, and unpack a set of furniture from apartment to apartment. "The majority of our customers are in the process of moving," says Michael Barlow, CEO and co-founder of Fernish (in fact, it was the painful process of moving that inspired him to start the company in the first place).
In addition to addressing the problem of fast furniture—instead of buying cheap pieces that you'll throw out after a few years of use, you can rent high-quality pieces that someone else can use when you're done—these companies allow users to be more mobile.
"Furniture is this big, bulky, spendy thing in your life that we constantly need—every single room of any building has furniture inside of it," says Reno. "And, until now, consumers have had a singular relationship to it, but there's a very large cultural shift that's going on in our generation."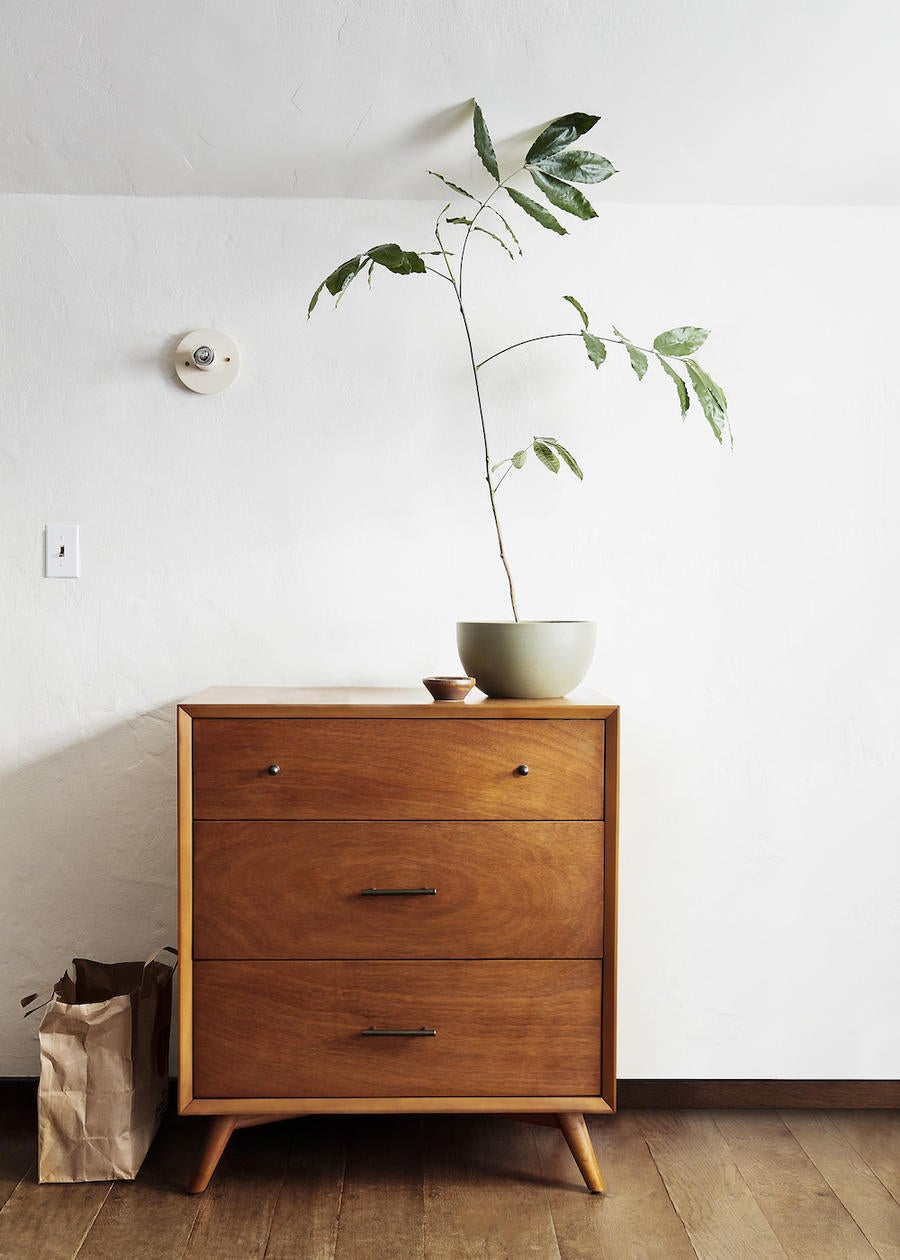 The same generation that doesn't want to own homes or stay in the same city or job for too long also wants the freedom to pick up and move on a whim, without having a sofa tethering them to a single location. "We don't want to accumulate things and hunker down forever," says Reno. "We want to be a little more light-footed and flexible in our lives."
It works like this: You sign up, choose a rental length (a minimum of three months), and choose your furniture. At Feather (available in New York City, San Francisco, Los Angeles and Orange County), you have name brands like West Elm, Pottery Barn, Casper, and Leesa, while Fernish (available in Los Angeles and Seattle) has partnered with Crate and Barrel, CB2, Campaign, Floyd, and Alder & Tweed; both have house-branded items they source from a network of suppliers. In about a week's time, the furniture is delivered and assembled in your apartment (always free with Fernish, and at Feather, only free the first time for members who pay $19 per month). Both companies have central warehouses in each city where they operate.
At the end of your term, you have the option to swap, buy or return. If you choose to buy, the cost that you paid in rental fees will be deducted from the retail price of the item. This structure means that most items, if rented for a year, will cost less than half of full price. Take the round Floyd dining table, for example, offered through Fernish: It retails at $655, but it costs $27 per month through the rental service, which works out to $324 over a 12-month period.
We're giving people a different relationship with their furniture.
Jay Reno, CEO of Feather
Both Barlow and Reno mentioned home design apps like Modsy, which let you see furniture in a 3-D rendering of your space before you buy it, as close adjacencies to what they're doing in the interior design space. But unlike those apps, which only let you look at an accent chair or coffee table, Fernish and Feather let you live with that accent chair or coffee table. In this sense, both services could be useful resources for interior designers, letting them easily swap items in a client's home to find what works best in a space, without the hassle of buying and returning.
"We're giving people a different relationship with their furniture," says Reno. "So for people who decide, 'I really want to have all this great furniture, but I don't want to own it, or I might, but I don't really know what's going to happen in my changing life,' it gives interior designers another tool to help them sell their service."
Barlow echoes that sentiment: "We make the furniture accessible. We're all about flexibility," he says. "Back when [my wife and I] were in our 20s, of course we would have preferred to live in a well-designed space, but we just didn't want to design and pay for a space that was ultimately temporary."
Homepage photo: Courtesy of Feather