In our weekly digest, find all of the stories you might have missed. Read on for the announcements crossing the BOH news desk this week.
BUSINESS NEWS
Modsy raked in $37 million in Series C funding from TCV, bringing its total VC funding since launching in 2013 to $71 million. Since its last round, Modsy grew its customer base by 450 percent; introduced new features like Live Swap, where users can swap in and out different products, and a 3-D style editor, which allows users to edit the design of their rooms in real time; and debuted sofas and chairs that were designed based on customer data.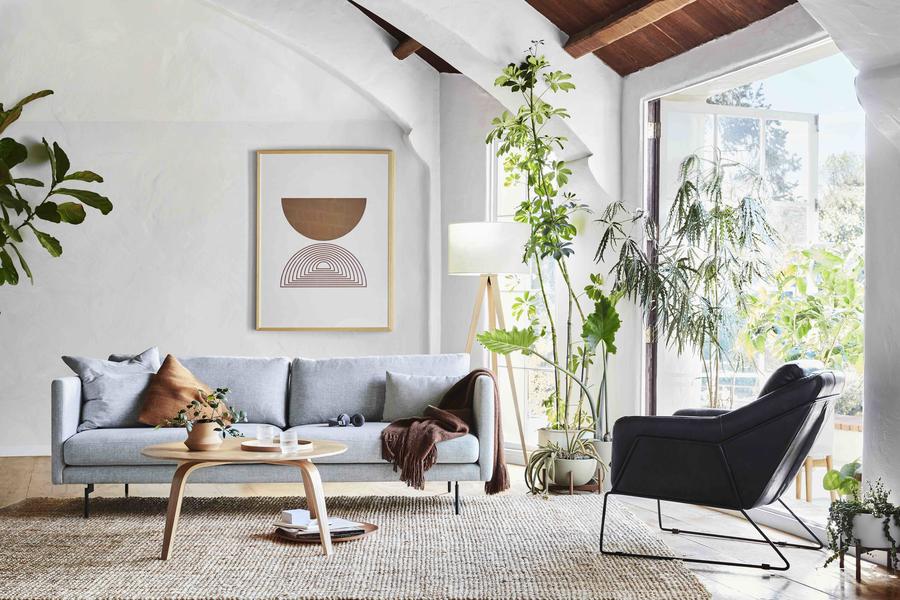 Feather, a furniture subscription service available in New York, San Francisco, Los Angeles and Orange County, California, secured $12 million in Series A funding. The brand was launched in 2017 in New York by Jay Reno, who has spearheaded three other startups.
Ft. Lauderdale, Florida–based outdoor furniture company Brown Jordan has acquired Castelle as of May 15, reported Furniture Today. This includes Castelle's manufacturing facility in Costa Rica. Castelle senior vice president of sales Rory Rehmert will continue in his role; Mark Stephens, president of Castelle parent company Pride Family Brands, will leave his role in June.
Carl Hansen & Son's annual financial report shared that the company experienced growth for the ninth year in a row, especially in North America and Europe. This past year saw the highest generated revenue in the company's 111 years.
During the Christie's "Post-War and Contemporary Art Evening Sale," Jeff Koons's Rabbit sculpture sold for $91 million, the world auction record for a living artist. The "Impressionist and Modern Art Evening Sale" brought in $399 million.
The Line, a lifestyle retailer backed by VC firm Assembled Brands, may be on the brink of closing down. Its New York brick-and-mortar closed earlier this year, and its Los Angeles store recently became open by appointment only. All of its online inventory is on sale, and each item has been severely discounted. The Line and Assembled Brands did not respond to multiple requests for comment.
LAUNCHES, COLLABORATIONS AND PARTNERSHIPS
Swedish furniture brand Fogia announced a partnership with Design Within Reach. DWR will be the brand's exclusive contract distributor for North America and display Fogia product in its contract showrooms across the country.
New licensing deals with major artists and designers abound. Barclay Butera will have a licensed collection with Jaipur Living; artist Tamara Childs will create a collection based on Scott and Zelda Fitzgerald, licensed through the F. Scott Fitzgerald Estate; and Australian model Miranda Kerr will collaborate with Universal Furniture as part of its strategy to capture millennials.
Mikel Welch is the latest cast member on TLC's Trading Spaces, and he will make his debut in the season finale on June 8. Welch will go head-to-head with fellow interior designer Vern Yipp, who was his judge on the seventh season of HGTV Design Star.
B&B Italia's Serie Up 5_6 chair turns 50 this year, and to celebrate the anniversary, the company will launch six new colorways: orange-red, navy blue, petrol green, emerald green and cardamom.
Also celebrating its golden anniversary is Grand Rapids, Michigan–based hand-tufted rug manufacturer Scott Group Studio. To celebrate, the brand will launch 50 archival rug patterns, releasing a few each month for the remainder of 2019.
Voutsa and Savoir Beds collaborated on a set of custom dog beds following a successful partnership on a bed topper for Savoir that launched at the Ancien et Moderne pop-up in Paris during Déco Off in January. The dog beds come in three hues, red, green and blue, as well as new Voutsa patterns.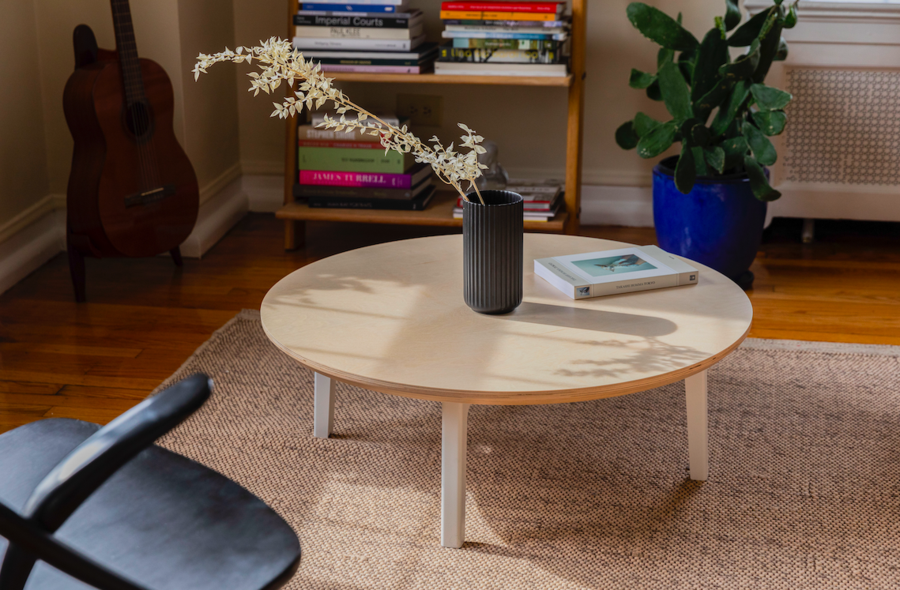 Detroit-based furniture manufacturer Floyd will introduce coffee tables to its offerings—the eighth product from the buzzy DTC brand. The tables come in round and oval, with prices ranging from $495 to $525.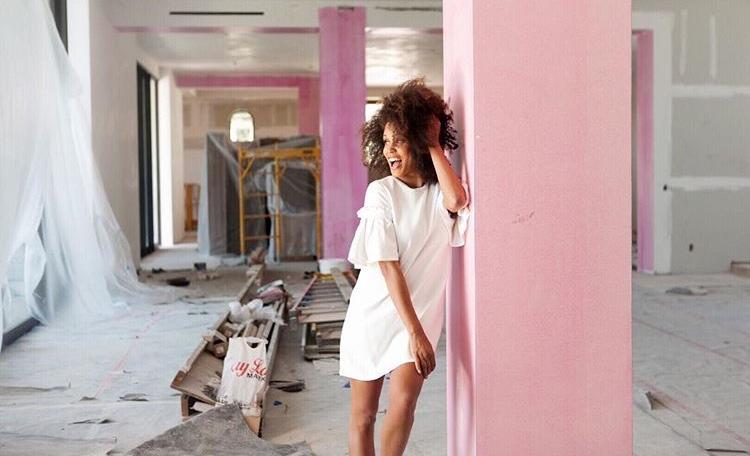 Los Angeles–based interior designer Breegan Jane will release her first children's book, Carbie, this June. It's about how a diamond is made through perseverance and struggle—title character Carbie is described as a shy but sweet gender-neutral piece of coal who becomes a diamond. "Through all of my endeavors as a designer, real estate developer and small business owner, one job stands out above all the others, and that is my job as a mother," Jane said in a statement.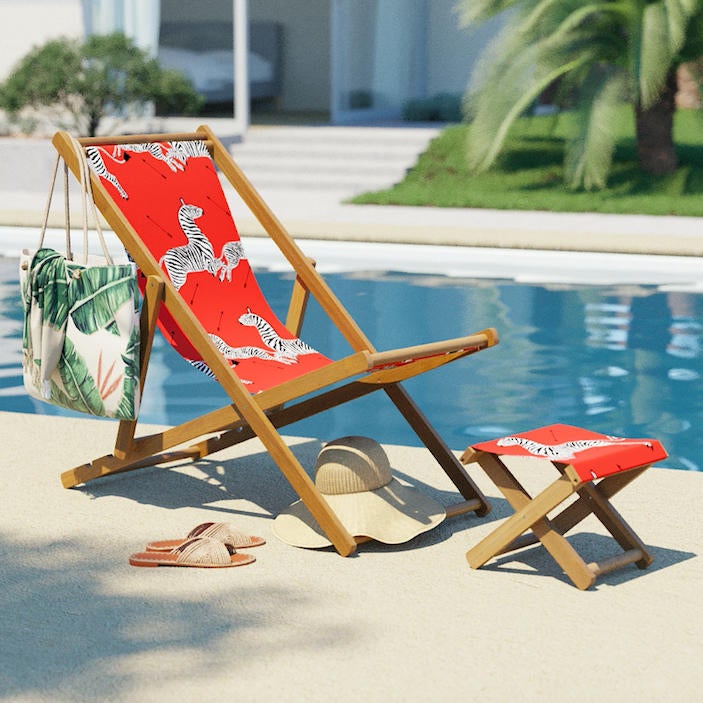 Online furniture retailer The Inside launched its first outdoor collection, comprising eight pieces that come in over 100 of the brand's fabric options. Prices range $39 to $129.
RECOMMENDED READING
The New York Times reported on the Every Woman Biennial, which displays works by more than 600 female and nonbinary artists and will expand to Los Angeles next month. "There's this lady-power that happens," artist and Biennial organizer C. Finley told The Times. "It's all very connected; we're basically all putting our powers together and raising each other up." Notably, throughout her curation, Finley only had two rules: no hate and no headless women. The show is open until May 29 at La MaMa La Galleria (47 Great Jones St. and 22 Bowery, New York). In L.A., it will run June 2 through 12.
In memoriam, Curbed mapped out Pritzker Prize–winning architect I.M. Pei's most notable New York buildings. The Chinese-American architect died Thursday at the age of 102; his work was long-praised for its modernism and deep and obvious connections to humanity. "That is certainly true of his works in New York City, which vary greatly—from an innovative Brooklyn street to a Brutalist superblock in Greenwich Village to a gone-forever airline terminal—while all highlighting Pei's quest to create elegant, light-filled spaces," wrote Jessica Dailey.
The Atlantic commemorated This Old House, currently in its 40th season and credited with kicking off HGTV's era of massive popularity. However, unlike some of the channel's most recent shows, This Old House has no break-out celebrities: "These newer programs often unfold like reality TV–esque hero's journeys, with the hosts figuring as creative geniuses who marshal old or otherwise sad houses through a rapid-fire rehabilitation and beautification process," wrote Margaret Tucker. "This Old House, meanwhile, has no single star and little concern for dramatic narrative arcs. Its chief goal is, as it has always been, to put skilled tradespeople and the work they do in front of the camera."
CUE THE APPLAUSE
The American Society of Interior Designers named 11 ASID College of Fellows inductees: Phyllis Harbinger, Suzanne Carney, Brynell D'Mello, Curt Sherman, Janine Benyus, Jessica Feggestad, John Cialone, Jon Blunt, Susan Ray-Degges, Robert W. Smith and Sarah Colandro. The fellowship is ASID's highest honor, given to less than 1 percent of members in recognition of their contributions to the profession and industry at large.
ASID also recently named winners of its National Awards. Studio O+A co-founder Primo Orpilla received the Designer of Distinction award for his professional commitment to the industry; the Healthy Building Network received the Design for Humanity award for its contributions to improving the environment; CAMA president Rosalyn Cama received the Design Innovation award; and Colorado State University Interior Architecture + Design Program professor and coordinator Stephanie Clemons received the Nancy Vincent McClelland Merit award for her support of the industry through education and research.
Homepage photo: Courtesy of Modsy