Design students from across the country threw their hats in the ring for top honors at the fourth-annual ASID Student Portfolio Competition, which pits design schools' top talents against one another for the chance to win a scholarship and a place in the national spotlight. Ultimately, five winners plus seven finalists were celebrated for their innovative projects, including a reimagining of Instagram's headquarters and a futurist temple.
The competition, which culminated in an awards ceremony in New York during the first weekend of March, is hosted by the American Society of Interior Designers. Students were evaluated based on a demanding rubric including conceptual thought, content of work submitted, and record of achievement.
In the final round, contestants underwent an in-person portfolio review with a judging panel that included Carolyn BaRoss, an interior design principal at interdisciplinary architecture and design firm Perkins+Will; Elizabeth Von Lehe, a New York–based design and brand strategy principal at global engineering, architecture, environmental and construction services firm HDR; Mindi Weichman of San Francisco–based design firm Studio O+A, and Randy Fiser, CEO of ASID. The winners will receive a scholarship from Benjamin Moore & Co. Foundation, as well as the exposure to top design firms—setting the stage for careers that are sure to prove inspiring.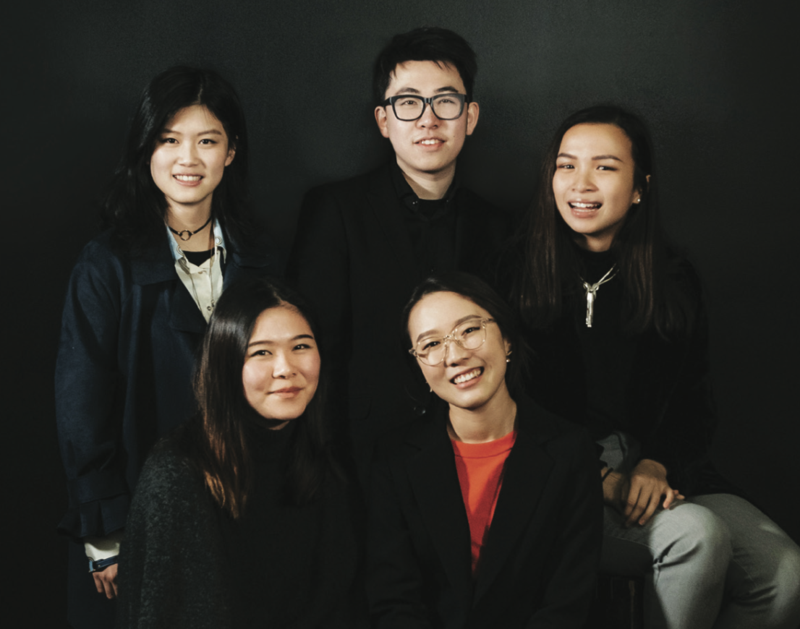 The Winners
Jieru Lin California College of the Arts Graduation: May 2020 (BFA) Favorite Project: "I designed a restaurant with inflatable materials. I printed the final on special paper and used new presentation devices like GIFs and projectors—I didn't want to limit myself to printed paper."
Jianfeng "Lucas" Ni California College of the Arts Graduation: May 2019 (BFA) Creative Process: "I like to research traditional elements from places like Shangri-la or the Himalayas, then translate them into something new and fresh. Half the time, I'm hand-drawing, and for each concept, I use evidence-based research to back it up."
Xuan "Megan" Dang Pratt Institute Graduation: May 2019 (BFA) Favorite Project: "My latest project was to reimagine Instagram's headquarters. I wanted employees to utilize the office in an unconventional way instead of eating at their desks or going to nearby meeting rooms, so I put the kitchen on the fourth floor and built seating on the fifth floor, then connected the two spaces with a set of stairs that also functioned as bench seating, meeting rooms or ramps."
Ara Kim New York School of Interior Design Graduation: May 2019 (MFA) Goals: "I hope to work in hospitality. It's all about experiencing what we touch, what we see, and what we feel. Design should have a sense of surprise."
Jessica Ma Savannah College of Art & Design Graduation: Spring 2020 (BFA) Favorite Subject: "I created an independent living center for individuals with disabilities, specifically autism. A lot of students said, 'Oh, just get the ADA requirements in and call it a day.' But I put the users first, creating a design not just for people with disabilities, but for everyone. I wanted people, when they looked at my project, not to say, 'Oh, that's health care,' but, 'Oh, that's a space I want to be in.'"
---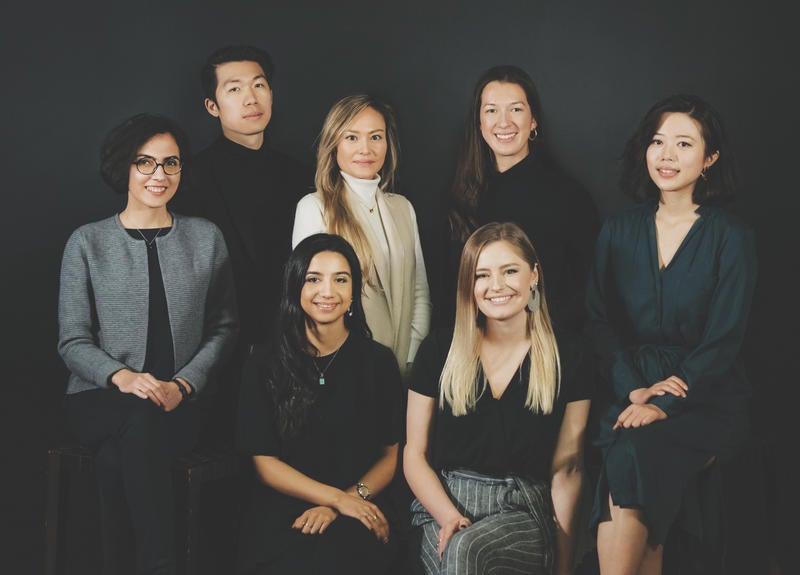 The Finalists
Seyedehnastaran "Nastaran" Hashemi Texas Tech University Graduation: August 2020 (Ph.D)
Haopeng Lin Pratt Institute Graduation: June 2019 (MFA)
Crystal Martin Savannah College of Art & Design Graduation: June 2019 (MFA)
Kelsey Muir Virginia Tech Graduation: May 2019 (BS)
Yi-En Lee New York School of Interior Design Graduation: May 2019 (MFA)
Sloan Aulgur University of Arkansas, Fayetteville Graduation: May 2020 (BID)
Jumana Almukhtar Savannah College of Art & Design  Graduation: May 2019 (BFA)