In our monthly showroom roundup, all the expansions and openings to have on your radar.
NEW YORK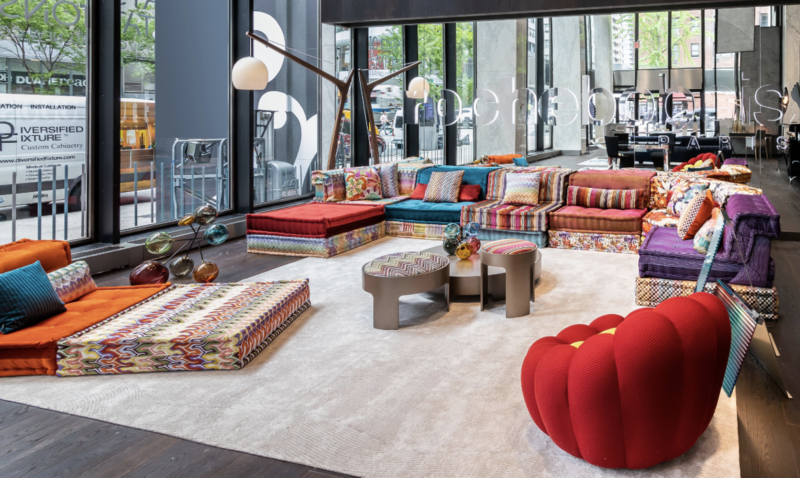 Roche Bobois opened a 5,380-square-foot space on the Upper East Side this month, its fourth in the city, located across from its existing UES spot. (950 3rd Avenue)
New York–based designer Lindsey Adelman will open a 5,000-square-foot showroom for her sculptural lighting in the NoHo neighborhood. Having more space will ideally allow her to give her team the space to meet with more clients. It also includes Adelman's personal studio, where she'll develop new product. (324 Lafayette Street, Floors 7 and 8)
Christopher Guy is opening a self-designed, street-level 7,500-square-foot flagship in New York. An exclusive grand opening will take place on May 21. (22 Lexington Avenue, Suite 101)
Robin Baron opened a boutique in the Niermann Weeks showroom in New York. The brand will showcase its rugs, hardware, case goods, upholstery and lighting. (200 Lexington Avenue, Suite 905)
Liaigre opened a new partner experience in Hudson Yards, New York's latest retail destination neighborhood. (15 Hudson Yards, Unit PH84A)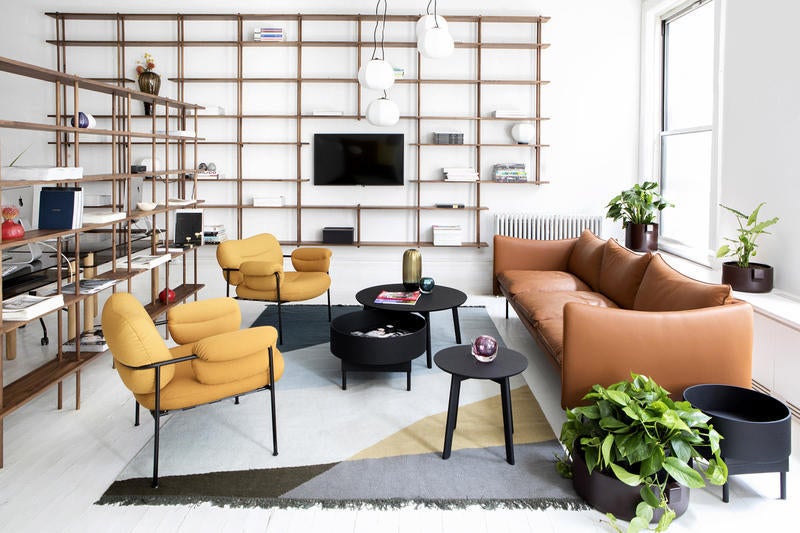 PR maven Alexandra Polier and designer Frederick McSwain opened a design collective titled The Stable, offering for the first time a permanent New York home to brands Neal Feay and Fogia. (35 Great Jones Street)
British sculpture artist David Harber collaborated with Christopher Peacock and landscape architect Janice Parker on making the 2,200-square-foot terrace by Christopher Peacock's showroom into a rooftop garden. (222 E 59th Street, fifth-floor annex)
Egg Collective will open a 2,000-square-foot showroom in TriBeCa this month as part of NYCxDesign. The new space was designed by showrunners Crystal Ellis, Hillary Petrie and Stephanie Beamer. In conjunction with the opening, Egg Collective will launch a number of new products, including wall surfaces by Brooklyn surface and wallpaper studio Callidus Guild. (151 Hudson Street)
Irish design brand Orior will open a space in TriBeCa on May 17. (11 Harrison Street)
Female-led online art platform Alpha'a opened its headquarters in New York recently. The brand has a network of over 7,000 artists, including Ernesto Neto and Alexandre Arrechea.
Australian lighting design studio Articolo will open its first North American showroom in New York tomorrow. It was designed by Studio Goss, with arched walls that have bronze insertions inspired by artist Donald Judd. (1133 Broadway)
EAST COAST
Office design and furniture brand Poppin opened a 4,479-square-foot showroom in Washington, D.C. The company strategically opened there due to the announcement of Amazon's headquarters opening in Arlington, Virginia, and record funding in the area last year. (720 7th Street NW, Washington, D.C.)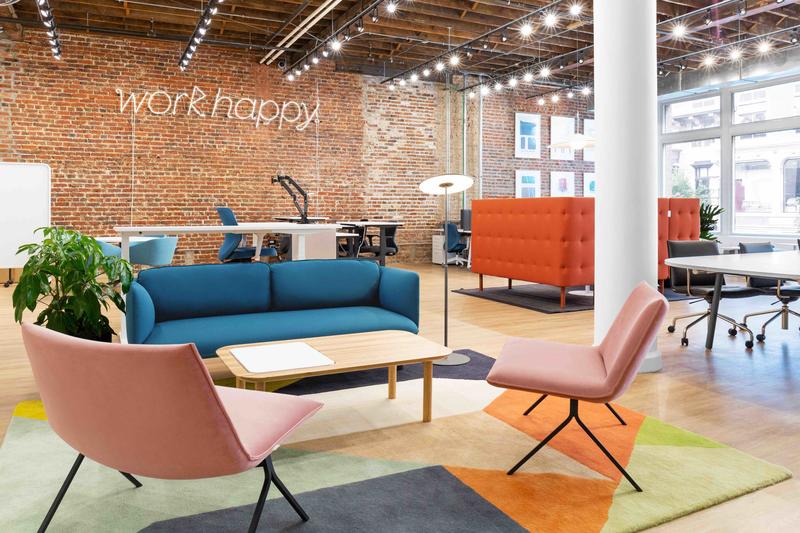 Pennsylvania-based designer Betsy Wentz opened a multi-line showroom, Studio B, in the Pittsburgh suburb of Sewickley. (428 Walnut Street)
Italian high-end furniture company Baxter will open a new 1,500-square-foot, trade-only showroom inside Studio Verticale in Boston. (105 Essex Street)
Giorgetti will open a new store in the U.S., working with Casa Design Group in Boston.
Couture faux flowers brand Diane James will open a newly-renovated studio in Norwalk, Connecticut. The studio will also house the company's office and e-commerce hub, handling orders, crafts and shipments. (112 Main Street, Norwalk, Connecticut)
SOUTH
Design Galleria, an interior design firm based in Atlanta, will open a second shop in Nashville, Tennessee, this fall, in the soon-to-open Nashville Design Collective, the city's first design center.
Nassau-based interior designer Amanda Lindroth opened a shop in Charleston, South Carolina. (445 King Street)
WEST COAST
MASS Beverly debuted The Outdoors, a 3,000-square-foot showroom dedicated to outdoor furniture. (9000 Beverly Boulevard, Los Angeles)
Phillip Jeffries has a new 2,600-square-foot showroom in the San Francisco Design Center. More than 400 wings show each of the brand's wallcoverings, as well as a sample bar and touch screen TVs. (101 Henry Adams St, Suite 490)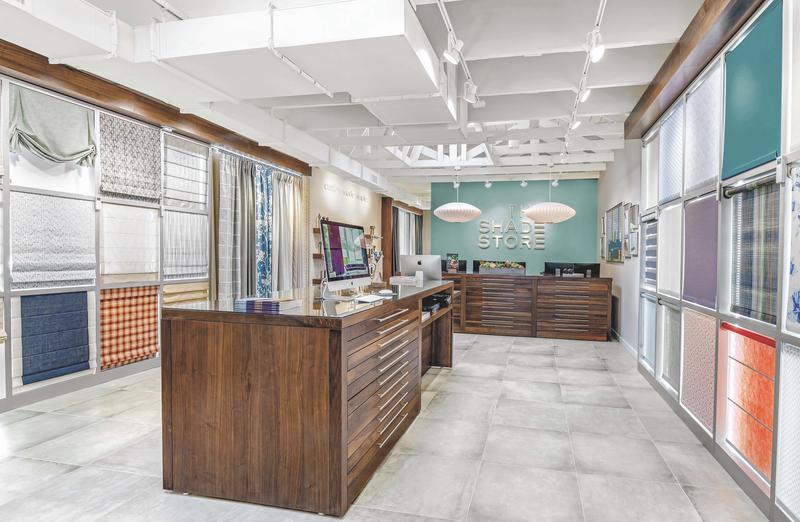 Courtesy of The Shade Store
The Shade Store opened its 69th showroom, in Lafayette, California, building on the success of its Berkeley shop and other bricks-and-mortar in the Bay Area. Within the last few months, The brand has opened in Atlanta; Summit, New Jersey; and Bronxville, New York. (La Fiesta Square, 3545 Mt. Diablo Boulevard)
INTERNATIONAL
High-end furniture brand Henge opened a 16,000-square-foot showroom in Toronto that showcases its living, dining and lighting collections. (380 King Street East)