Outdoor furniture has been looking fine. The last few seasons have seen collection debuts and collaborations that inspire serious double-takes—a far cry from the category's early days. "When I started in the industry, it was not unusual to have a $100,000 great room and then plastic chairs out around the pool," David Sutherland told Dennis Scully on a recent episode of the Business of Home podcast. "You'd look from one to another and it was kind of a letdown," said the Dallas-based CEO of high-end outdoor furnishings brand Sutherland Furniture.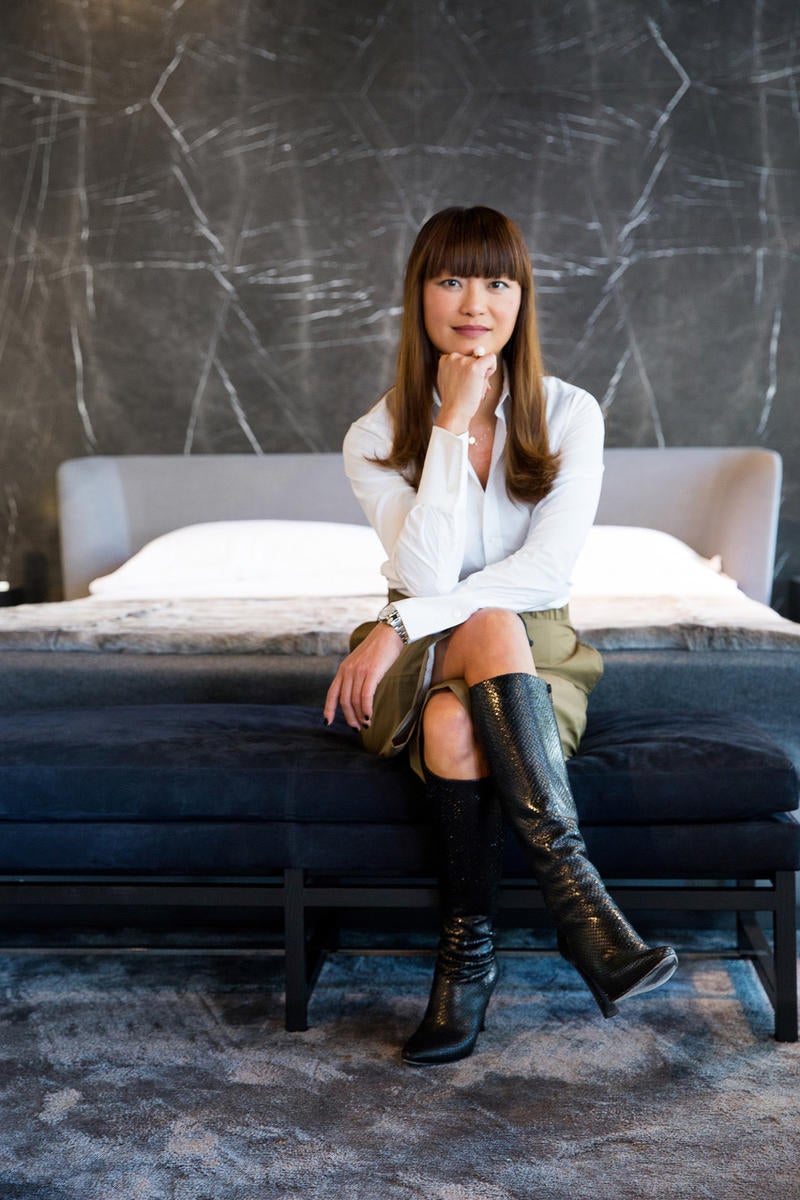 While design icon Janice Feldman of Janus et Cie presciently sensed our collective desire for stylish outdoor living 40 years ago, the world is just now starting to catch up. The outdoor furniture market is forecasted to reach $23 billion by 2024, according to statistics by Global Market Insights.

And though most of us have been seduced by the coastal blue-and-white reverie of a Serena & Lily catalog, purveying high-end contemporary pieces for luxury consumers and designers is another story. That's why Mary Ta, the co-founder, along with architect Lars Hypko, of sleek Los Angeles contemporary design destination MASS Beverly, took her time before jumping into the game.
The West Hollywood retailer has an edited take on contemporary design. Embodying the full lifestyle concept, MASS Beverly is known for its mix of European brands across categories. Exclusive brands like Henge, cc-tapis, Bottega Veneta, Rimadesio and Gaggenau are part of the hit parade, and the showroom is well established in the trade. In true L.A. fashion, Ta and Hypko have collaborated on the development of residential projects with famous residents like Calvin Klein, Robert Downey Jr., and Beyoncé and Jay Z. Ta is also very familiar with the neighborhood, having opened Minotti Los Angeles, the brand's first mono-brand showroom, in 2004.
On May 9, timed perfectly for the Legends of La Cienega Design Quarter reveling, MASS Beverly will debut The Outdoors, a nearly 3,000-square-foot showroom dedicated to sexy exterior trappings and art-directed vignettes that attract a good crowd. The space is located near MASS Beverly's flagship spot on Beverly Boulevard and will feature an expansive showcase of furnishings from cool-kid Spanish brand Gandiablasco, along with other characters not found in the usual design haunts.

Fresh from Salone and in between finalizing the last few elements of the new space, Ta gave Business of Home the scoop on The Outdoors, why the timing is right, and the one thing she wished she could have done for the space.

What inspired you to open a completely separate outdoor showroom? And why was now the right time?
We have been showing outdoor furniture for years at both Minotti LA and MASS Beverly to meet the needs of our clients and their outdoor-centric lifestyles, but right now we are seeing some incredibly high-caliber European collections in the outdoor furnishings category that offer new solutions to climate demands and a more nuanced diversity of design thought. Among those leading that charge is Daniel Germani, the incoming creative director for Spanish outdoor company Gandiablasco.

We have a shared vision in many respects, and the opportunity to collaborate with him on the presentation of his new lines in this increasingly important market was a large impetus for opening the showroom at this time. These pieces are dramatically scaled in a way we haven't always seen in outdoors, and they warrant adequate display space and a retail mood that highlights their unique attributes and unexpected beauty. More than presenting new lines of furniture, we perceive of ourselves as true partners and stewards of a new brand direction.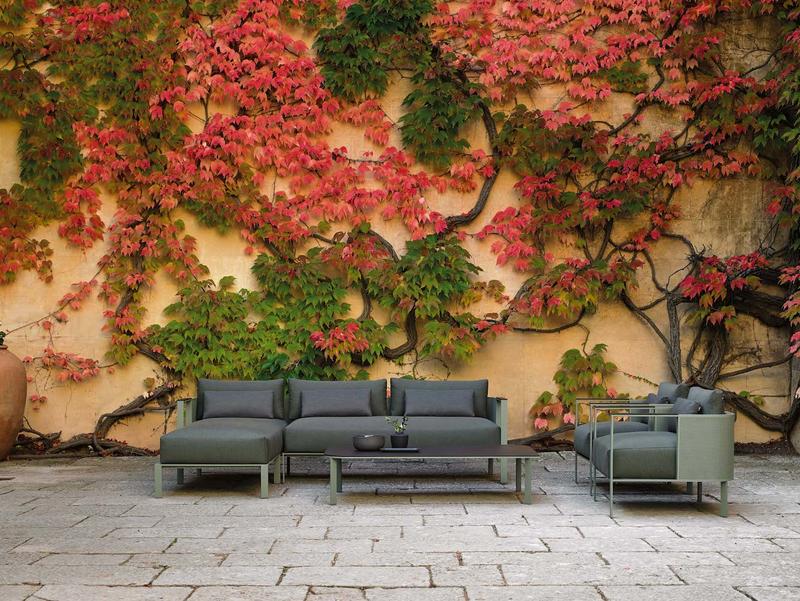 What percentage of MASS's business is outdoor?
Outdoors is just one segment of our multilayered business, but we see a tremendous amount of growth potential in this category, driven by twin trends we are seeing in architecture and luxury real estate. We are likely to increase the space afforded to our outdoor offerings as these projections manifest and the customer becomes more concerned about creating outdoor environments that are aesthetically in-line with their interior decor.
What lines will you be offering? Are any exclusive to the U.S.?
We will open the showroom with the largest Gandiablasco display in North America, but will also carry lines from Exteta and Expormim, which we have championed at MASS Beverly for some time. While not exclusive, we enjoy a truly collaborative relationship with our manufacturers and they look to us for valuable market intelligence that informs product development. Over the years, this has placed us in a unique position relative to traditional furniture showrooms.
Given the climate, there isn't an off-season for outdoor furnishings in Los Angeles, but the city has several to-the-trade showrooms and retailers who specialize in this category. How does The Outdoors fit in?
There are really several microclimates that our clients inhabit here in California. Consequently, we work with desert, beach, poolside and city-rooftop environments with a visual and spatial perspective appropriate to these dramatic backdrops, but from the lens of elemental stress. This practical experience combined with deep product knowledge and an understanding of how different materials will perform under various conditions confers a competitive advantage for us at the retail level.
How are consumers shopping for outdoor furnishings? Are they going with their designers or making their own decisions?
Designers are great interpreters of a client's vision and we work very symbiotically with them in our capacity as product experts. They contribute a significant portion of our business, and while we expect this trend to continue at The Outdoors, we hope the new showroom will attract and inspire more consumers to visit on their own as well. We saw this happen at MASS Beverly and Minotti, and I believe we can always evolve further to deliver unique value to both segments of our client base.
The outdoor furnishings/casual market has been through an amazing shift in recent years. What have you noticed about this niche, and where is it going?
The look in outdoor contemporary furnishings has historically been quite minimal and restrained, but we are seeing softer, less linear shapes emerging. Underpinning this shift has been technological advancements in materials and manufacturing that have pushed the limits of expression. Fine woods like mahogany are being used when we look at some of Exteta's lines, such as Massimo Castagna's 10th Collection and the company's Paragon Collection.

Luxurious fabrics are being employed, lending the warmth and depth we expect of our interiors and clothing to outdoor spaces. Gandiablasco is doing this to great effect with their Gan lines, specifically Patricia Urquiola's Garden Layers of multicolored textiles and the knotted, knitted, cacophony of textures in her modular Mangas Space line. Ultimately, I think the distinction between materials used for indoors versus outdoors will continue to evaporate and people will use indoor and outdoor pieces interchangeably and imperceptibly.
What was the most important investment for you with this new showroom?
Beyond the product expenditure and investment in top-drawer sales talent, we directed our resources toward the showroom environment. Specifically, with Gandiablasco, I feel a responsibility to present the diversity of design that has contributed to the company's lexicon to properly set the stage for this current, exciting iteration. From a retail perspective, we are increasingly focused on experience, mood and evoking an emotional response so we approached decisions in flooring, finishes and lighting with the same critical eye that drives our residential projects.

What have been the challenges in opening The Outdoors?
It would be ideal to display these lines outdoors, but the ability for us to embark on a very turnkey move within the building with minimal disruption made the decision an easy one. Space planning and interior architecture are where we excel, so we didn't experience many issues working with an existing bone structure.
What are your interior design clients looking for in outdoor?
Scale appropriate to California is one of the biggest things. We have significantly more space here, so there is demand for the deeper sofas and larger sectionals that will be featured in the showroom. But ultimately the trajectory is toward bringing all interior design functions to outdoors—from lighting to wallpaper to outdoor mirrors, accessories, artwork and surfaces.