In our weekly digest, find all of the stories you might have missed. Read on for the announcements crossing the BOH news desk this week.
BUSINESS TALK
It's been a tough few months for Houzz. An email sent to users last Thursday detailed a hacking incident in which some user data was obtained by an unauthorized third party. The stolen information includes publicly visible details from user profiles, email addresses, passwords, IP addresses and usernames. In January, Houzz laid off about 110 employees in the U.K. and Germany, in addition to the 70 U.S. employees let go in Q4 of 2018—a combination that makes up 10 percent of the company, reported TechCrunch.
Performance fabric and outdoor furniture manufacturer Perennials and Sutherland, LLC, has a new financial partner in San Mateo, California–based private equity firm Bertram Capital. "The Bertram team differentiated itself in the sale process through its clear understanding of our brand, our products and the favorable adoption trends in our market, along with their enthusiasm for our growth potential," says Ann Sutherland, co-founder and CEO of Perennials & Sutherland. "We look forward to our new partnership with Bertram and our shared vision for the future of Perennials & Sutherland."
Ikea announced that it's testing a subscription model for furniture in Switzerland. Chairs, desks and potentially entire kitchens will be available for Swiss business owners to rent as early as this month. Ikea hopes the service will serve as a "a trial to subscription furniture rentals on a broad, perhaps even international scale," reported Fast Company, which compares the system to a car lease.
OPENINGS, AUCTIONS AND EVENTS
House Beautiful announced that the 2019 Whole Home Concept House will be built in Nashville, Tennessee. The showhouse will promote wellness and sustainability through its new partnership with Wellness Within Your Walls, an organization that focuses on reducing toxins in interiors. The 6,000-square-foot home will spring up in the upscale Belle Meade neighborhood, open to the public in October and featured in House Beautiful's November issue. "At House Beautiful we believe your home should be a refuge that helps you recharge and unplug from your busy external lives—and that if you design it well, you will live it well," says Carisha Swanson, director of the Whole Home Concept House. "This year, we will work with designers to get their 'design prescription' for making homes happier, healthier and smarter and, as always, beautiful."
CUE THE APPLAUSE …
Interior Design and the International Contemporary Furniture Fair (ICFF) will host the fourth annual NYCxDesign Awards from May 10 to 22. Submissions are open to any project completed within New York's five boroughs between April 2018 and April 2019. This year's judging panel includes Jun Aizaki of Crème Design, Stephen Apking of SOM, Frances Bronet of the Pratt Institute and Carl D'Aquino of D'AquinoMonaco. Submit projects here.
Also during NYCxDesign, Brooklyn Designs, the sole tradeshow completely devoted to Brooklyn designers, has released its call for submissions for 2019. The show takes place May 10 to 12 at a new location, the Brooklyn Navy Yard. Emerging and established designers are encouraged to submit here.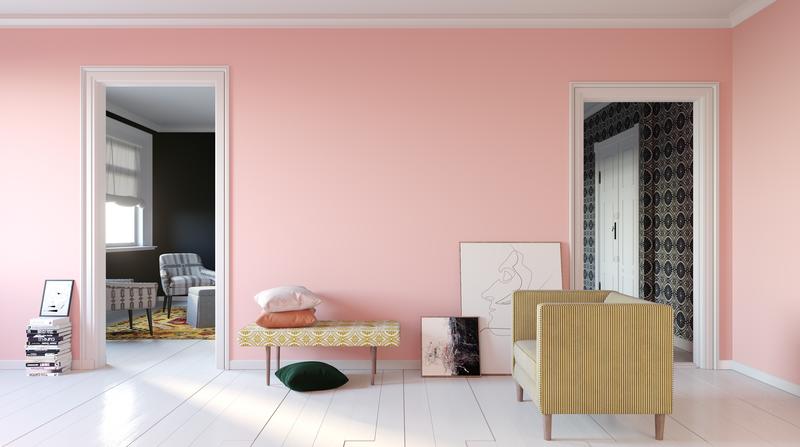 LAUNCHES, COLLABORATIONS AND PARTNERSHIPS
New York–based online furniture retailer The Inside has launched a collaboration with lifestyle blog SF Girl by Bay. Since launching her blog in 2006, editor Victoria Smith has amassed a following and was one of the original influencers to help launch Pinterest in 2010. "I designed fabrics in prints and a color palette I thought would complement the bohemian modern vibe I love, with an idea that these pieces would blend well with an eclectic vibe and also pair well with pieces in my vintage collection from [my online vintage shop] Super Marché," says Smith. "I couldn't be more thrilled with how they came to life and am so excited to share them with you." Prices for the collection, including pillows, ottomans and bed frames, range from $49 to $999.
Chicago-headquartered furniture brand Interior Define has launched its first line designed for children. To produce the Gray Kids' Collection, founder and CEO Rob Royer collaborated with his wife, Monica Royer, who is founder and CEO of organic children's clothing company Monica + Andy. Prices range from $500 to $1,300 for chairs, chaise sectionals and other upholstered furniture and accessories.
Boston-based mosaics brand Artaic has launched Artemis, a robot that works in the mosaic production process and sharpens the company's cost, quality control and lead time. Through Artemis, the company turned what were once three separate workstations into one, manned by just one craftsperson. Artemis costs one-sixth of the price of human labor, allowing for Artaic to begin pricing at $20 per square foot (compared to an average of $100).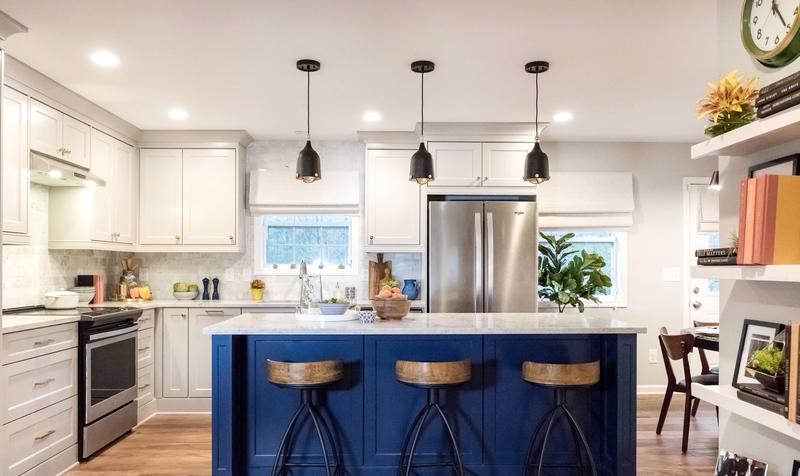 New home-centric web series are premiering and returning. Ellen DeGeneres's EllenTube debuted the new digital show The Build Up, in which the comedian's designer cousins John Colaneri and Anthony Carrino help residents in struggling communities. And Houzz released a new episode of My Houzz, a show in which people renovate the homes of loved ones. The latest featured NFL quarterback Deshaun Watson, who renovated his mother's home in Gainesville, Georgia.
Your home can now smell like Frank Lloyd Wright's, reported Fast Company. Created by Florida-based design studio Yield, the new incense sticks contain the essences of Wright's Arizona home (with notes of desert rose, amber and sand), as well as Carlo Scarpa's Brion sanctuary (with notes of palo santo and leather). The sticks are available on Yield's website for $15 a pack.
RECOMMENDED READING
The Atlantic dug deep into why Ford's new CEO Jim Hackett has a background in furniture manufacturing. Short answer? Prioritizing the user experience: "At Hackett's Ford, you don't move to the "make" phase until you have a deep understanding of how people use their cars and, even more important, why," wrote Jerry Useem of the automotive CEO, who formerly spent nearly 20 years as the CEO of Steelcase. "Today, the mahogany furniture [at Ford] is gone. It's now an open workspace full of engineers and data scientists, sleeves rolled up, sketching the future and Ford's position in arguably the greatest race in business."
For its "Sunday Routine" column, The New York Times sat down with interior designer Nancy Fire. Fire, the co-owner of Design Works International, creative director of Studio NYC Design and design director for website HGTV Home, wakes up by 6:30 a.m. most Sundays to tend to her plants. A full day of traversing Manhattan ensues, from a regular trip to ABC Carpet & Home to happy hour at the Mermaid Inn.