Prepare to win—explore the summer's top contests and fellowships designed for designer and architects of all stripes with our roundup.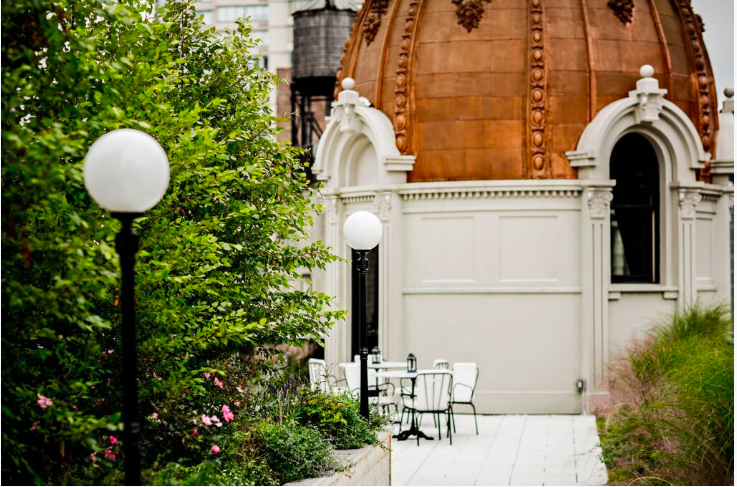 Fondation d'Entreprise Hermès: Textiles
Act fast on this one: Focused this year on textiles, the fourth-annual Skills Academy, the Foundation's "major program devoted to artisan expertise and innovation, centered on a specific raw material," is seeking designers, artisans and engineers to apply for an 11-month-long program featuring lectures and master classes on the topic. The deadline is this Thursday, July 5. Apply here.
Artaic's Design 'n Gather
The mosaic designer-fabricator has opened its call for entries for the yearly Design 'n Gather competition, asking for designs using the brand's software. Participants are invited to create and submit as many as two original mosaic renderings using the brand's Vitreous Glass tile selections and Bostik's Dimension RapidCure Grout color variations reflective of this year's competition location: the Cupola at the NoMad Hotel. The winning design may be permanently installed within. Learn more and apply by September 1.
Duravit Dream Bath Competition
Both built and unbuilt projects are welcome in Duravit's yearly bath competition. For the Unbuilt category, designers can submit a sketch or rendering of their own bathrooms "reimagined," integrating the brand's two latest series, XSquare and Brioso, into their design. The Unbuilt Dream Bath Competition winner will receive those products included in their design, with a value up to $10,000. The Built category seeks out designer projects completed within the last five years that feature Duravit fixtures, and the winners will be awarded $5,000 in Duravit product. Learn more and apply by September 7.
IMM Cologne's Pure Talents Contest
The Pure Talents Contest, organized by the interiors fair IMM Cologne, seeks out top product designers across categories including smart home, furniture, home accessories, lighting, flooring, wallpaper and textiles. Open to design students and designers who graduated within the last three years, the contest will also spotlight kitchen and kitchen products for the first time. Registration closes September 14.
Laka Reacts 2018
Open to professionals and amateurs alike, this contest asks designers and architects to submit projects that reflect the theme of "Architecture That Reacts." The competition focuses on "the solutions that develop through a process of changes and adjustments." Registration closes October 1.