In major markets, designers have access to hundreds of showrooms within just a few square miles. Lacking design resources may seem like a strange, unfathomable problem to designers based in larger cities, but for those in smaller markets, it can be a real challenge.
What do you do when a trip to the nearest design center requires a plane ticket?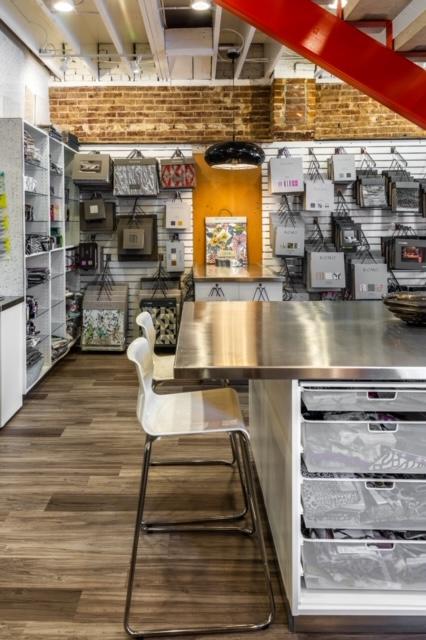 For Pennsylvania designer Betsy Wentz, the answer was to create a multi-line showroom of her very own. In 2016, after five years of shuttling back and forth to New York and High Point, Wentz bought a 3,000-square-foot building in her Pittsburgh suburb, Sewickley, and transformed it into a working showroom, Studio B. (She also uses the space as a design studio for her firm.) Three years later, her creation carries the bulk of the brands the New York Design Center does and even stocks several lines—like Designers Guild and Romo—in full.
"If someone comes in and says, 'I saw this in House Beautiful and I really want to use this fabric,' nine times out of ten, I don't have to order the memo, I have the book right there," Wentz tells Business of Home. "Because I can't catch a cab and go to the D&D Building, it's become a great resource for my clients and for other designers in town. We now have access to everything."
Also available at Studio B is Stark carpet, private label furniture, lighting, rugs and accessories.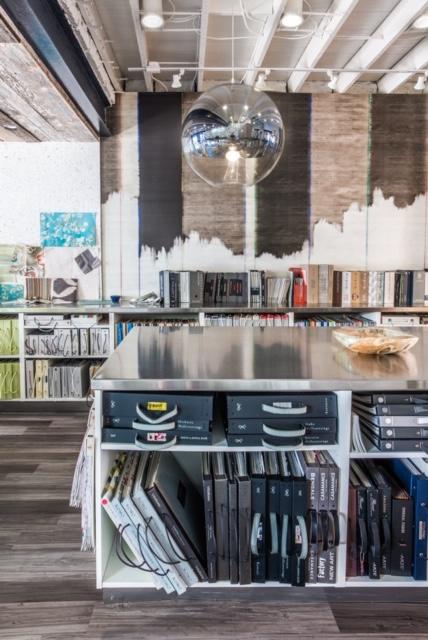 Wentz says that the access to an extensive catalog has changed the way she works with clients. While she used to select a few fabric samples, now she invites clients to come to the studio and look through books of fabrics, making the relationship more collaborative. "It's made the design process really interactive for my clients," she says.
In addition to using the showroom for her own business, Wentz has begun to slowly open it up to the larger Pittsburgh design community. It's a choice that has also brought in new business: Architects and tradespeople who've started using the appointment-only studio have referred clients to Studio B.
"Studio B is really becoming a resource to the community," says Wentz.
Arianne Bellizaire, a designer in Baton Rouge, Louisiana, was similarly stymied by the lack of a design center in her area. Not having the option of taking clients to showrooms and exposing them to new products and ideas, she was struggling to get her clients to try anything the least bit daring.
"I'd go to trade shows across the country and cultivate all these relationships with brands and see things I loved, but then I'd get back home and I wasn't able to provide any sort of tactile experience in order to sell those brands to my clients," says Bellizaire.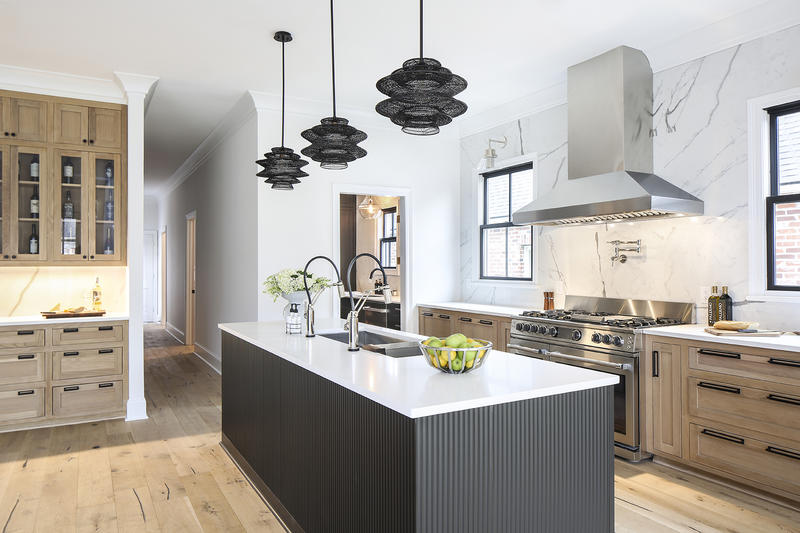 Courtesy of Arianne Bellizaire Interiors
Frustrated, Bellizaire and her husband decided to buy a house as an investment property, allowing her to decorate it using vendors she'd always wanted to work with (Brizo and Hudson Valley Lighting, among others), essentially creating her own showhouse.
"We partnered with brands that we love and that we've been wanting to bring into our projects," says Bellizaire. "There are so many things we wanted people to be able to see in a house setting. It's an opportunity for us to use this house long-term and walk our clients through, walk distributors through, and just have it as a resource."
For both designers, the projects are serving as a resource for inspiration almost as much as they're serving as a business tool. "I get inspiration from what I see around me, and that's part of the concept behind the studio," says Wentz. "When you're in a place that lacks the resources you need, you have to get creative. I think the way through it is to cultivate what you love, surround yourself with it and then let people come to you."