Get a head start on your Paris planning with this guide to all the after-hours goings-on at Déco Off this year. Pack an umbrella (the forecast calls for rain)—and don't forget to bookmark this story: We'll continue to add more pop-ups and events, new introductions, tours and experiences as Paris Design Week approaches.
For help finding all of your favorite brands, here's a directory of who's popping up in the City of Light next week.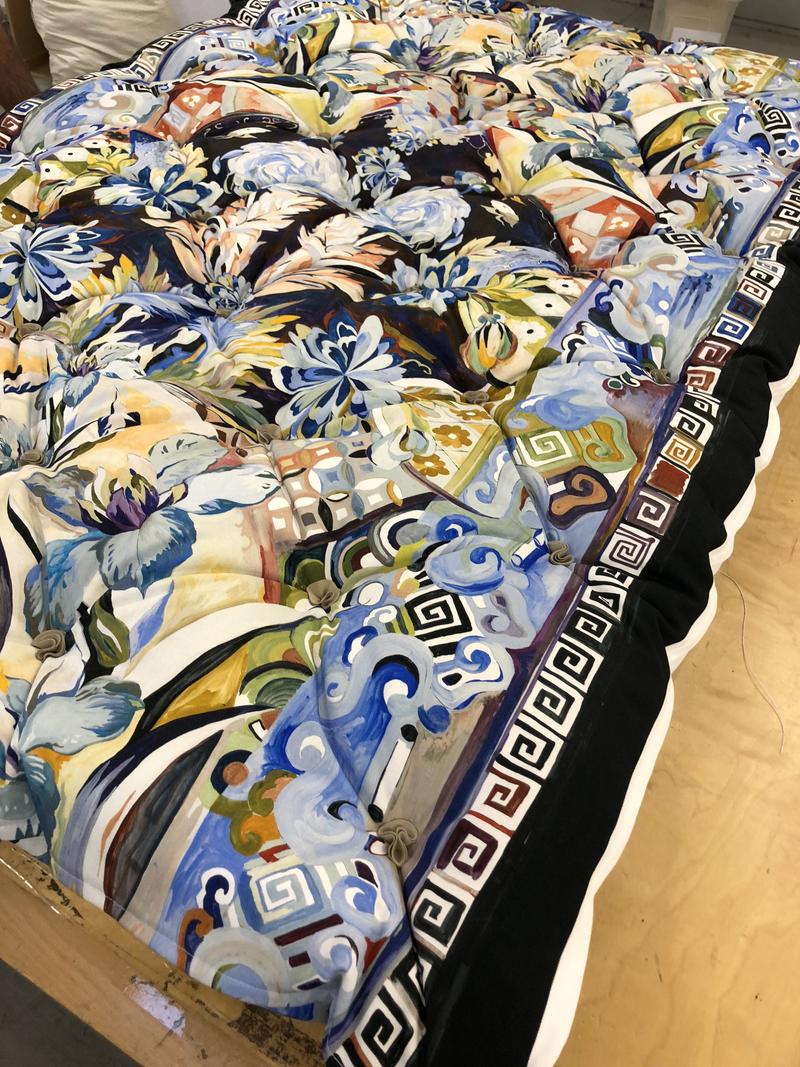 POP-UPS
Ancien et Moderne is back for its fourth year—this time with a theme that pays homage to the Orient Express. This year, the daily pop-up salon hosts Fromental, Hector Finch, Maison Leleu, Rinck, Savoir Beds and Voutsa. 16 rue Guénégaud, 10 a.m. to 7 p.m. daily; RSVP
Furniture pieces from Rick Owens' personal collection will be upholstered in Fortuny's new line, The Gatekeeper, at the Venetian textile brand's pop-up space in the Aborigène Galerie. 46 rue de Seine, 9:30 a.m. to 7:00 p.m., except Saturday until 9:30 p.m.
The Rug Company celebrates the launch of its new collection with Martyn Lawrence Bullard at its pop-up exhibition at A2Z Gallery. 24 rue de l'Échaudé, 9:30 a.m. to 7:00 p.m., except Saturday until 9:00 p.m.
PARTIES
Wednesday, January 16
Philippe Starck and French design organization VIA unveil Le FD100—a list of 100 designers and interior designers promoting French design worldwide—in an awards ceremony at the Musée des Arts Décoratifs. 107 rue de Rivoli, 7 p.m.; RSVP
Thursday, January 17
Fabricut toasts its newest collections at a cocktail reception. 45 rue Jacob, 5 p.m. to 7 p.m.; RSVP
Liaigre's executive team hosts the grand opening of its new showroom. 77 rue du Faubourg Saint-Honoré, 5 p.m. to 7 p.m.; RSVP
1stdibs hosts a cocktail party with Parisian interiors and fashion designer Vincent Darré. 13 rue Royale, 6 p.m. to 9 p.m.; RSVP
Samuel & Sons fêtes the launch of Timothy Corrigan's Chevallerie collection with cocktails and confections. 6 p.m. to 9 p.m.; RSVP for address
The New York Design Center's Jim Druckman hosts cocktails at Ancien et Moderne with Voutsa founder George Venson. 16 rue Guénégaud, 6:30 p.m. to 8:30 p.m.; RSVP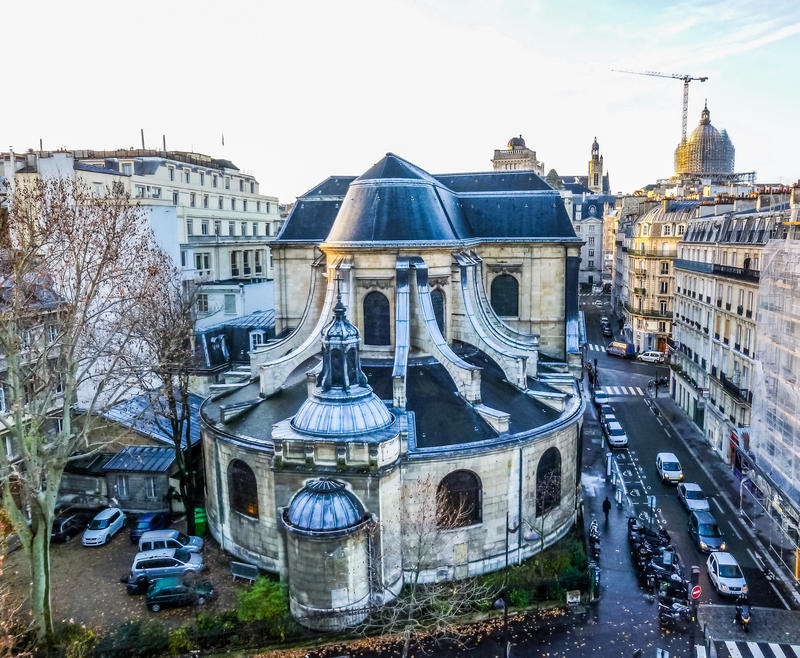 Friday, January 18
Rinck and Maison Leleu team up to host cocktails at Ancien et Moderne. 16 rue Guénégaud, 7 p.m. to 9 p.m.
The American Party in Paris takes place under the 13th-century arches of the Collège des Bernardins. The "it" party of Design Week is hosted this year by Ainsworth-Noah, Culp & Associates, De Sousa Hughes, George Cameron Nash, Holly Hunt, Jerry Pair, Jim Thompson, John Brooks, Kelly Forslund, Kneedler Fauchère and Thomas Lavin. 20 rue de Poissy, 6 p.m. to 9 p.m.; RSVP
Benjamin Moore, Kravet and the New York Design Center are hosting a reception with Elle Decor editor in chief Whitney Robinson at Kravet's Paris showroom. 8 rue du Mail, 4:30 p.m. to 6:30 p.m.
Saturday, January 19
Osborne & Little's showroom stays open late on Saturday night with cocktails and canapés. 7-11 rue Saint Benoît, until 11 p.m.
Farrow & Ball partnered with British interdisciplinary design firm Dellostudio to transform Galerie Leila Mordoch with an installation that celebrates the paint brand's nine new hues. See the "abstract world of shapes and spaces" over cocktails on Saturday. 50 rue Mazarine, 7 p.m. to 11 p.m.

Raise your glass and bust a move at a Champagne reception hosted at Gallery Georges Gour by Samuel & Sons, with music by South African DJ TobyONE. 26 rue Bonaparte, 7 p.m. to 10 p.m.
Rubelli (along with sister brands Donghia and Sahco) throws a party to celebrate its new collections. 11 rue de L'Abbaye, until 11:30 p.m.
Join GP & J Baker for cocktails, canapés and dancing at their showroom, celebrating their new collection along with weaves and velvets from Mulberry Home and archival prints from Kravet. 8 rue du Mail, 7 p.m. to 11 p.m.
Sunday, January 20
Toma Clark Haines and Aspire Design + Home host the sixth-annual Paris Flea Market Champagne Brunch at Marché Dauphone. 140 rue des Rosiers, 11 a.m. to 3 p.m.; RSVP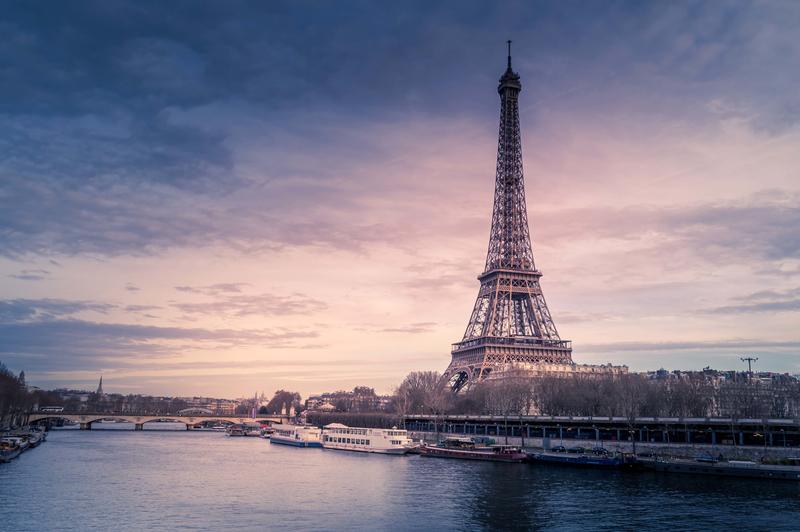 OFF THE BEATEN PATH
Have a few hours to slip away from the show? These charming hôtels particuliers offer a brief respite—and a treasure trove of inspiration too.
Musée Cognacq-Jay: What's not to love about 18th-century French decor and fine art? In the heart of Le Marais—and a quick walk from a host of showrooms—the museum features the collection of the founder of the Samaritaine department stores, Ernest Cognacq, and his wife, Marie-Louis Jay. Also on view is "Fabrique du luxe," an exhibit on the era's haberdashers and historic Parisian luxury. 8 rue Elzévir
Musée de la Vie Romantique: Translated as the "Museum of Romantic Life," this hot spot will host its monthly Romantic Thursday—a concert series is inspired by 1800s-era art fairs on rue Chaptal—on January 17, perhaps solidifying itself as the best way to wrap up the first day of Déco Off. The guest musician is Philippe Biros of the Regional Conservatory of Paris. Museumgoers can also enjoy the last few days of a Markus Lüpertz exhibit featuring the artist's latest works. 16 rue Chaptal; closed Monday
Musée Jacquemart-André: A desk from Louis XV, a 17th-century cabinet that may have belonged to the Duchess of Fontanges (one of Louis XIV's many mistresses), and works by Sandro Botticelli and Giovanni Bellini are must-sees at this museum near Saint Augustine. Visitors can also catch the tail end of a Caravaggio exhibit that includes nine of the Italian artist's works. 158 boulevard Haussmann
Musée Nissim de Camondo: In a preserved mansion designed by architect René Sergent in the early 1900s, this museum, dedicated to French decorative art, houses chairs from the Turkish Room of Louis XVI's sister Madame Elisabeth, Savonnerie factory carpets, and a roll-top desk by Jean-François Oeben, among other works from the late 1700s. 63 rue de Monceau; closed Monday and Tuesday