Floyd's biggest pop-up to date opens today in SoHo. Tonight's housewarming party initiates the brand's monthlong residency, during which it will host pasta nights, pastry chef demos and panels, including one with Curbed editor in chief Kelsey Keith and Jill Singer of Sight Unseen. The New York house guests can also meditate, practice their mixology and knife-sharpening skills and, of course, shop Floyd in person.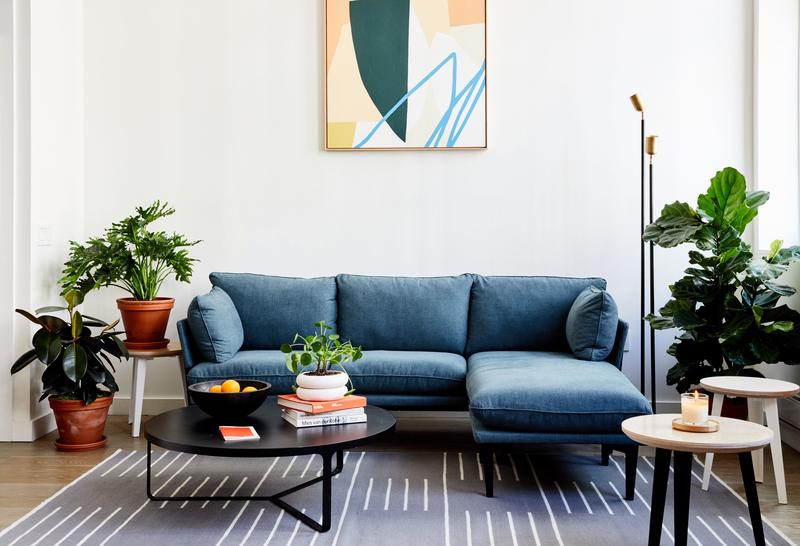 "We already have that direct connection [with consumers] through social media," Lauren Kase, Floyd head of brand marketing and partnerships, tells Business of Home. "How do we translate that into a more direct connection in real life?" For the digitally native, Detroit-based direct-to-consumer furniture company, pop-ups have been one key answer to that question.
Floyd first hosted weeklong pop-ups in Los Angeles and San Francisco to celebrate the launches of same-day delivery, which the brand offers for free in four cities, including New York and Chicago. "We want [the New York pop-up] to feel like Floyd's home, so we brought in a couple friends to help style the space and create interesting programming that's relevant to your life and your home," says Kase.
Reflecting on its Barbara Bestor–designed, Echo Park pop-up, the brand told BOH in August that "an event like ours in L.A. is really about experiencing the brand in person for the first time. As a direct-to-consumer company, this may be the first time someone is getting to sit, lay on and see Floyd pieces in real life."
The strategy was successful enough to warrant investing more time and money in Floyd's first East Coast event. "We've really focused on the typology of spaces based on the market," says Kase. "This felt very New York to us, whereas the house in L.A. felt very L.A. With the [curated selection], our products can really go anywhere."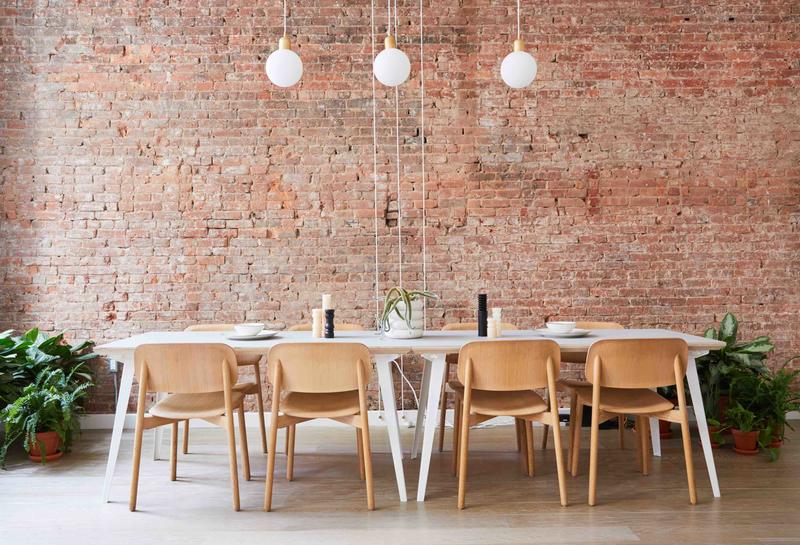 At the New York pop-up, in addition to all its original products, Floyd has a couple of sofas, which became available just last month, and is also displaying a brand-new shelving unit that won't launch for another four months.
"It's cool to see the furniture work in such different spaces," Floyd co-founder and COO Alex O'Dell tells BOH. "It's fun to meet a customer who bought our first product five years ago, and really feel like they're celebrating being on this journey with us. But then you get people who've never heard of Floyd, who come along with a friend and are newly introduced to the brand. In L.A., the average time people spent in the space was about 45 minutes, so they're not just poking their heads in and leaving."
Until November 18, visitors can drop by Floyd SoHo every Wednesday through Sunday from 11 a.m. to 7 p.m., or RSVP for one of its events.