In our weekly digest, find all of the stories you might have missed. Read on for the announcements crossing the BOH news desk this week.
OPENINGS, AUCTIONS AND EVENTS
Dallas Market Center opened what it calls the first smart home showroom in North America, Smarter Living by Design. Samsung is among the 13 brands offering technology for residential, commercial and hospitality projects at the showroom, which will be open daily this June, in time for the center's June markets.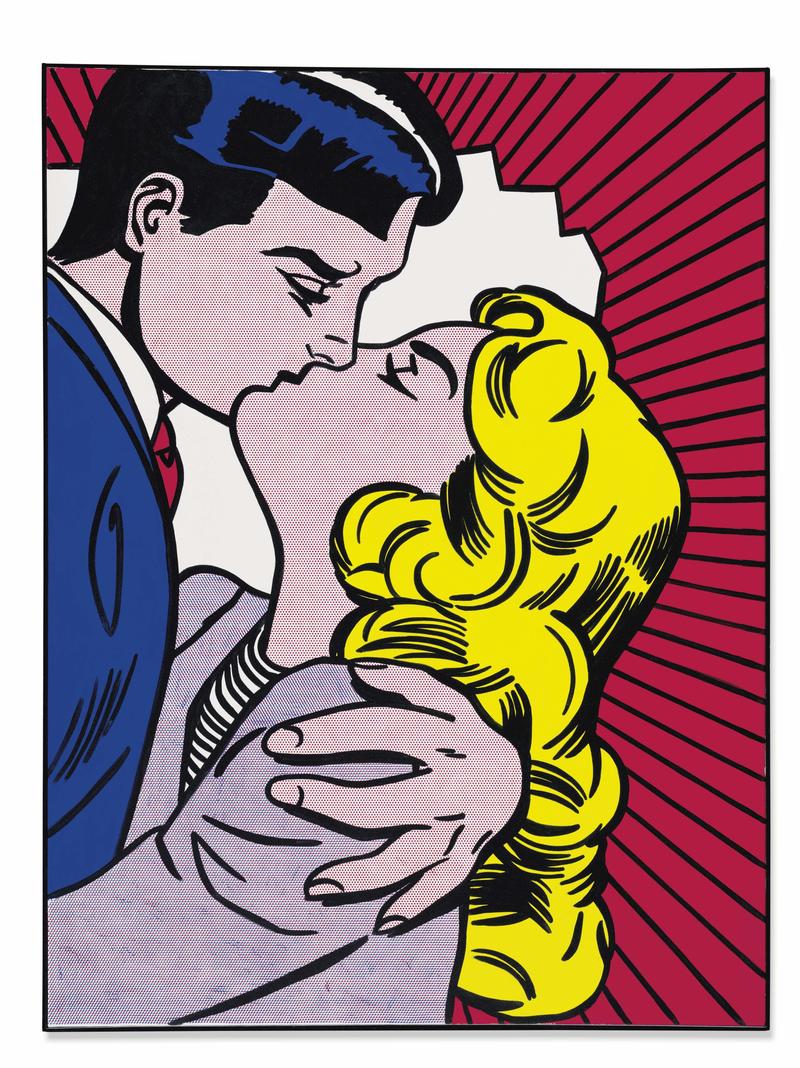 Christie's 20th Century Week is on view to the public until May 15. Six auctions will feature works from Jeff Koons, Andy Warhol, Roy Lichtenstein and Vincent van Gogh—the estimate for the full week of sales is over $844 million.
It's the last day to visit TEFAF, the Dutch art fair focused on modern and contemporary art and design. It's the third iteration of the modern Spring spinoff, and as the cliché goes, third time's the charm. (Please hear us out before you gag.) Friedman Benda has Wendell Castle's biomorphic furniture, and big galleries represented estates of artists no longer with us—like David Zwirner's booth composed entirely of Paul Klee, a Swiss-German Bauhaus professor. General admission is open until 6 p.m., but in case you miss it, The New York Times ran an all-encompassing round-up of highlights.
The fourth-annual Atlanta Homes & Lifestyles Southeastern Designer Showhouse & Gardens will be open from May 9 to June 2. Proceeds go to the Atlanta History Center. (4315 Garmon Rd. NW, Atlanta)
You have a few more weeks to visit the San Francisco Decorator Showcase—which features rooms by the likes of Jonathan Rachman and Lindsay Anyon Brier— before it closes on May 27. Proceeds benefit San Francisco University High School. (3800 Washington St.)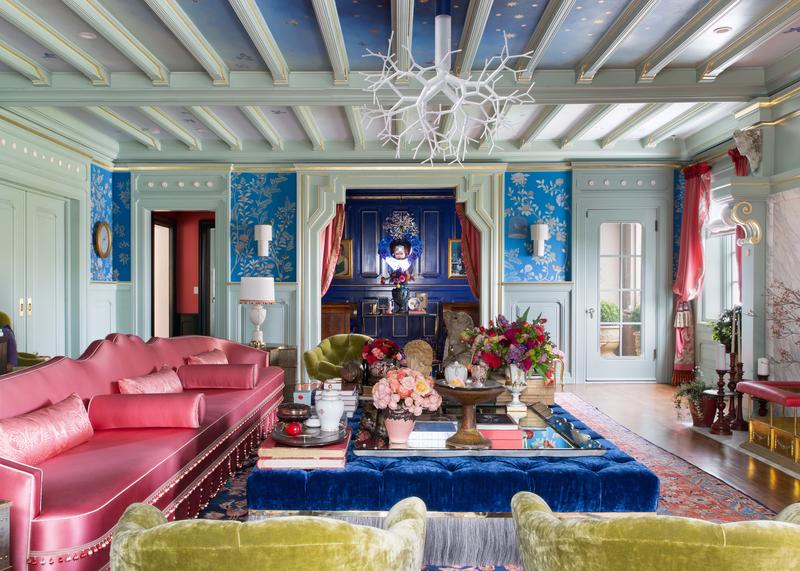 Suzanna Scott Photography

LAUNCHES, COLLABORATIONS AND PARTNERSHIPS
U.S. vacation rental company Vacasa launched a home interior design program. Working with Wayfair Professional as a preferred vendor, Vacasa connects its homeowners and multifamily developers with its team of in-house designers who style their vacation rentals. Because Wayfair is the primary partner, Vacasa will control property maintenance, guest management and design strategy, but will lean on the e-tailer for order fulfillment, all done through Vacasa's platform. It's like if Modsy worked for Airbnb. Revenues in decorated apartments went up as much as 20 percent. "The point is to enable higher booking pricing," Vacasa CEO Eric Breon told Fast Company. "If each of our homes books for 20 percent more because it has exactly the amenities and furnishings that guests are seeking, we don't have to do any more work even though it's now renting for 20 percent more—so the economics work out very favorable to us." He said Vacasa breaks even on the service.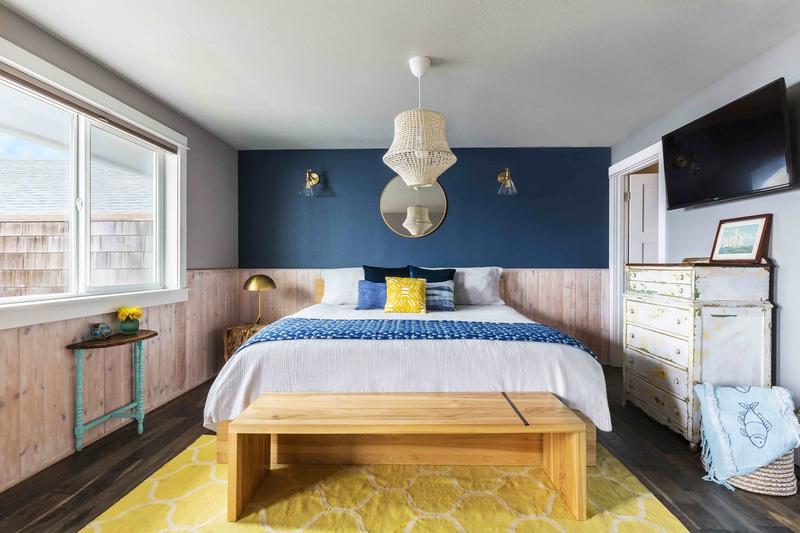 Rough Linen has a new product category, and it's very, shall we say, fitting: fitted sheets woven from European flax. Prices range from $140 to $285.
Los Angeles–based design firm RCH Studios' product brand notNeutral has expanded its Vero line, including a new hue of amber and a 12-ounce glass specifically for iced coffee.


RECOMMENDED READING
Wendy Goodman, New York magazine's longtime design editor, chronicled the incremental transformation of a restored studio in a postwar white brick building last Friday. "For many New Yorkers, their first apartment is but one step in the dream of upsizing over the years, but not for Edith Taichman," wrote Goodman, who will join BOH's Dennis Scully in a live podcast recording at Design Within Reach's new Upper West Side studio in New York tomorrow. "Taichman's 500-square-foot studio has been all her heart desired since the day she first walked in. Which is not to say that the space hasn't grown with her."
Fast Company observed the future of housing in America, noting that more of us are choosing to live together than ever before. "For complex reasons that still puzzle researchers, multigenerational households are now on the rise once more. As many as 41 percent of Americans buying a home are considering accommodating an elderly parent or an adult child," wrote Kelsey Campbell-Dollaghan. "Living with your parents (or your adult children) has plenty of potential benefits. … Just one problem: American housing stock, dominated by single-family homes and connected by cars, isn't really designed for it."
In The New York Times, a haunting headline: "The House That Grief Built," which explores the centuries-old way tragedy influenced the design choices of Henri d'Orléans (Duke of Aumale, a son of King Louis Philippe I), who came to refer to his inherited home just outside Paris as a cemetery. "When visiting the newly restored private apartments of the Duke of Aumale … the rooms are sumptuous," wrote Wendy Moonan. "It all seems very grand, though these rooms were actually redone in the 19th century, but the decor is linked to utter tragedy." Moonan chatted with designer Sarah Lavoine about the chateau's most beguiling, bold details, including the door lock, strong colors, and interesting juxtaposition of marbles, textiles and other materials.