Dina Bandman Interiors' "Lemondrop Lullaby" nursery is a standout even among the designs in this year's all-around impressive San Francisco Decorator Showcase (see: Jeff Schlarb's master bedroom, Bjorn Design's dining room and Lane McNab Interiors' "Wine Grotto"). From the custom Lucite Plexi-Craft crib to the ceiling adorned with pale yellow lattice work and sequin-embellished de Gournay wallpaper, designer and principal Dina Bandman, who is based in San Francisco, delivered the charm.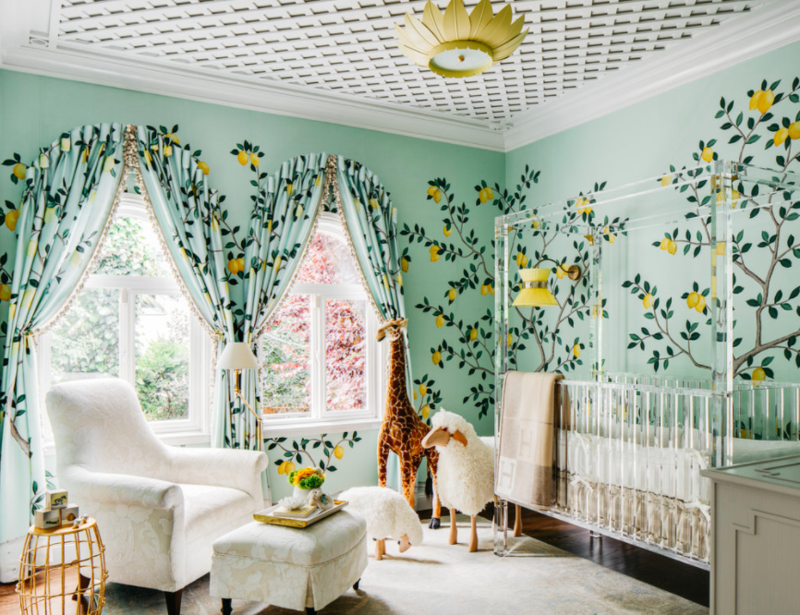 Did you have a particular person (or baby) in mind?
No particular parent or baby in mind—although I did just finish designing a nursery for my high school best friend that we will be installing in a few weeks! The inspiration for this particular room drew from my recent travels to Italy—particularly the Amalfi Coast, where I could not resist purchasing every lemon-shaped ceramic. When de Gournay approached me to design a wallpaper, I already had planned to design a nursery and wanted it to be suitable for a boy or a girl. Instinctively, my thoughts went to a color palette of green and yellow—the same colors found in a lemon tree—and from there, the room just grew!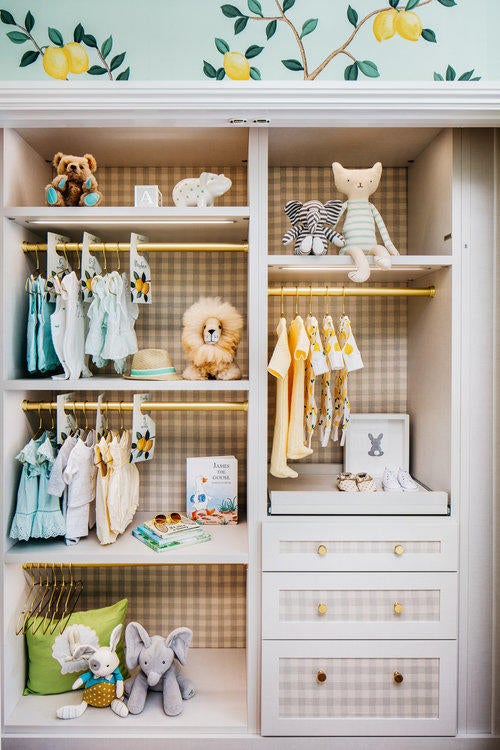 Tell us about the process of custom-designing a Lucite crib. Why was this the right material?
The reason you have never seen a Lucite four-poster crib before is because I am fairly certain this is the first of its kind! I am a big fan of Plexi—my office desk is Lucite (The King George Desk by Plexi-Craft). I wanted to create a crib that was a standout piece on its own but that would not compete or interfere with the decadent wallpaper—the Lucite material was a "clear choice." Designing the crib was rather technical—and required a detailed CAD drawing to ensure that the crib was functional and followed all safety requirements.
Once I had my CAD drawing complete, I sent it to the team at Plexi-Craft who made the actual shop drawings. Initially, we had discussed the crib being a single piece—but due to size restrictions of the narrow hallway, we opted to build it in components, which is why it now features brass hardware at the joints. A final touch that I actually love!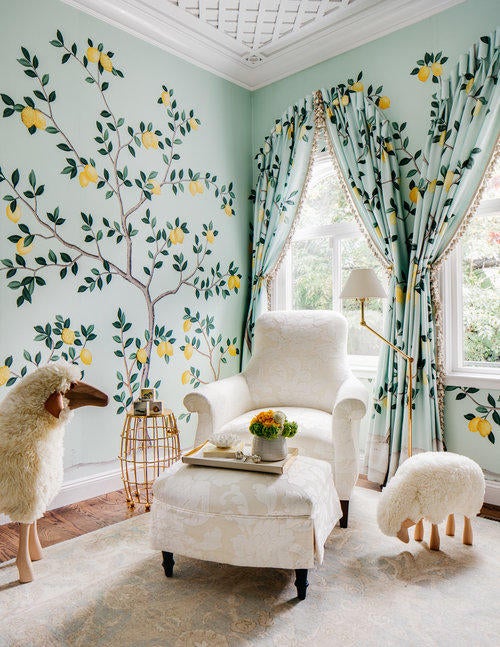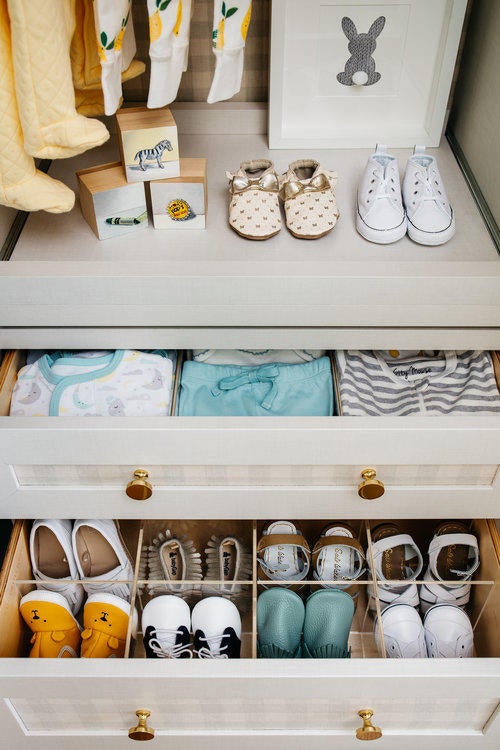 What is the biggest challenge in participating in a showhouse? The biggest reward?
There are several big challenges when participating in a showhouse—the biggest being the desire to create something truly unique and memorable in an incredibly short time period. You want to create really special custom pieces, but you need to find vendors who are willing to expedite—which is sometimes just not possible.
But when it all comes together, that is the biggest reward. I reached out to multiple Lucite vendors with the idea of a custom four-poster crib (Plexi-Craft was always my first choice, as I personally own multiple pieces), but even Plexi-Craft was hesitant at first, due to the tight timelines and the need to ship across the country.
The owner of Plexi-Craft told me my request peaked his interest, as he has had requests for kid furniture in the past but never moved forward with prototypes. He said as long as I was willing to finesse the design details, he would fabricate. And we're all so pleased with the result!
The San Francisco Decorator Showcase (465 Marina Blvd.) is on view until May 28, welcoming visitors from 10 a.m. to 3 p.m. on Tuesdays, Wednesdays, Thursdays and Saturdays; 10 a.m. to 7 p.m. on Fridays; and 11 a.m. to 4 p.m. on Sundays and Memorial Day. Tickets are $40 for general admission and $35 for seniors and students.