Californians, rejoice! Both the Pasadena Showcase House of Design and the San Francisco Decorator Showcase are now open for visitors. Whether you're in NorCal or SoCal, two of the country's leading showhouses—each benefiting charities—are welcoming visitors until the end of May. (East Coasters, don't fret; this week sees the kickoff of Kips Bay.)
Pasadena Showcase House for the Arts
The 54th-annual Pasadena event runs through May 20 at a 1915 Mediterranean estate designed by architect Reginald Davis Johnson, with design by Amy Peltier, Cabana Home, Louise O'Malley, Parker West Interiors, Dina Marciano, Michael Wrusch Designs and more.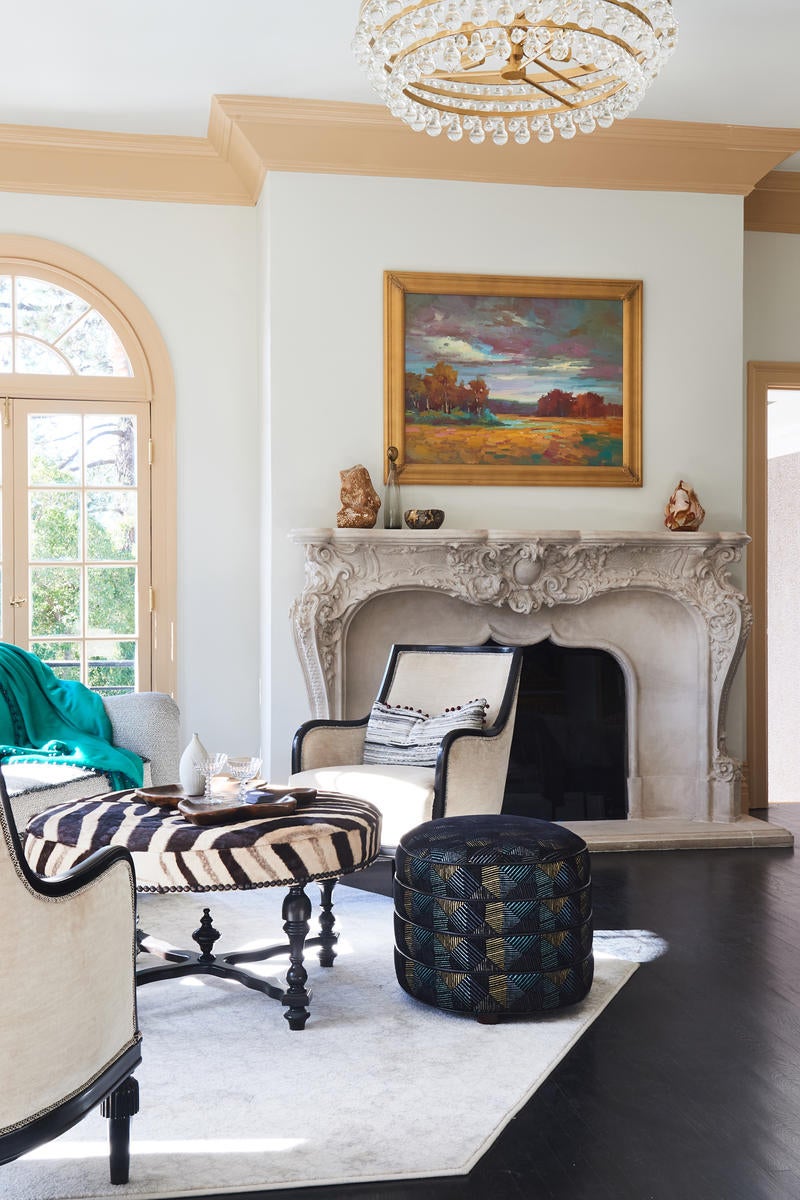 The showhouse has changed over the course of its half-century run. "We encourage everyone to attend this year's Showcase House," says Marilyn Anderson, the showhouse's 2017-2018 president. "That's because our organization has begun the process of reevaluating options to our annual Showcase House. Since the Showcase House started in 1964, it has become one of the oldest, largest and most successful house-and-garden tours in the country.
"But our world has changed enormously in the past 54 years, and it is imperative that our group change along with it. This year, PSHA turns 70. While the organization's future and an annual fundraiser are assured, in 2019 we will look a different than the current Pasadena Showcase House of Design format. We join many nonprofits in examining the most efficient way to support our programs. You could say the Pasadena Showcase House for the Arts is doing some 'remodeling' of its own."
The showhouse has raised more than $23 million to support community music and arts programs.
San Francisco Decorator Showcase
The 41st-annual San Fran affair will unfold through May 28 in a home that was originally built by architect George McCrea, and features six bedrooms, four and one-half baths, a sunken living room, formal dining room and large picture windows with views of the San Francisco Bay, Golden Gate Bridge, Alcatraz and Marina Green.
Beth Daecher, Cynthia Spence, David Bjorngaard, Eden Wright, Elan Evans, Gretchen Murdock, Heather Deragon, Ian Stallings, Jeff Schlarb, Jenifer Kent, Jon de la Cruz, Kari McIntosh Dawdy, Kristin Landowski and Lane McNab are among the designers on tap transforming the Spanish Colonial.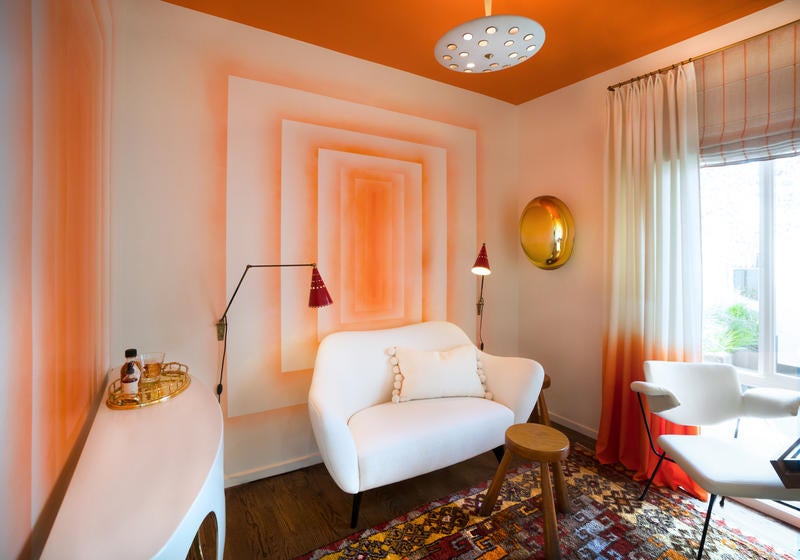 Some of the highlights in San Fran? Grand entry by Molie Malone with hand-painted wallpaper by DeGournay and runner by Kelly Wearstler for The Rug Company; Dina Bandman's nursery, which also features DeGournay; and a master bath by Adele Lapointe with fixtures by Kohler.
The San Francisco showhouse has raised nearly $16 million to benefit the San Francisco University High School financial aid program over the last four decades.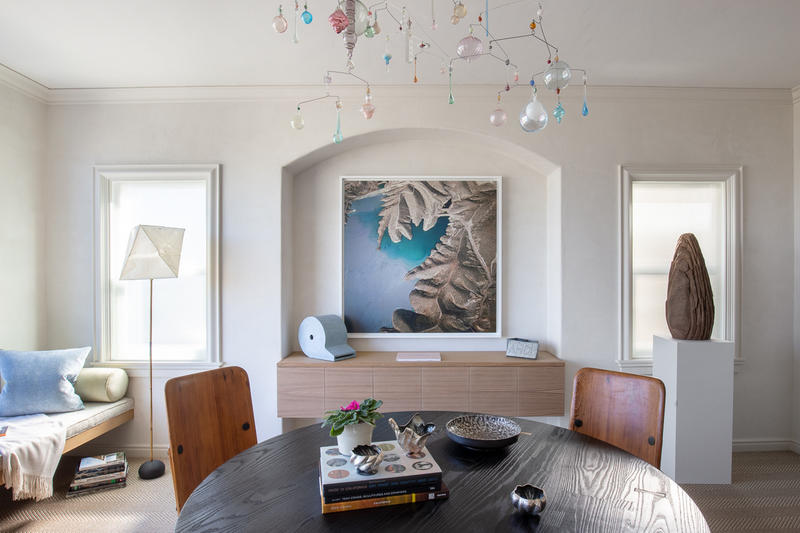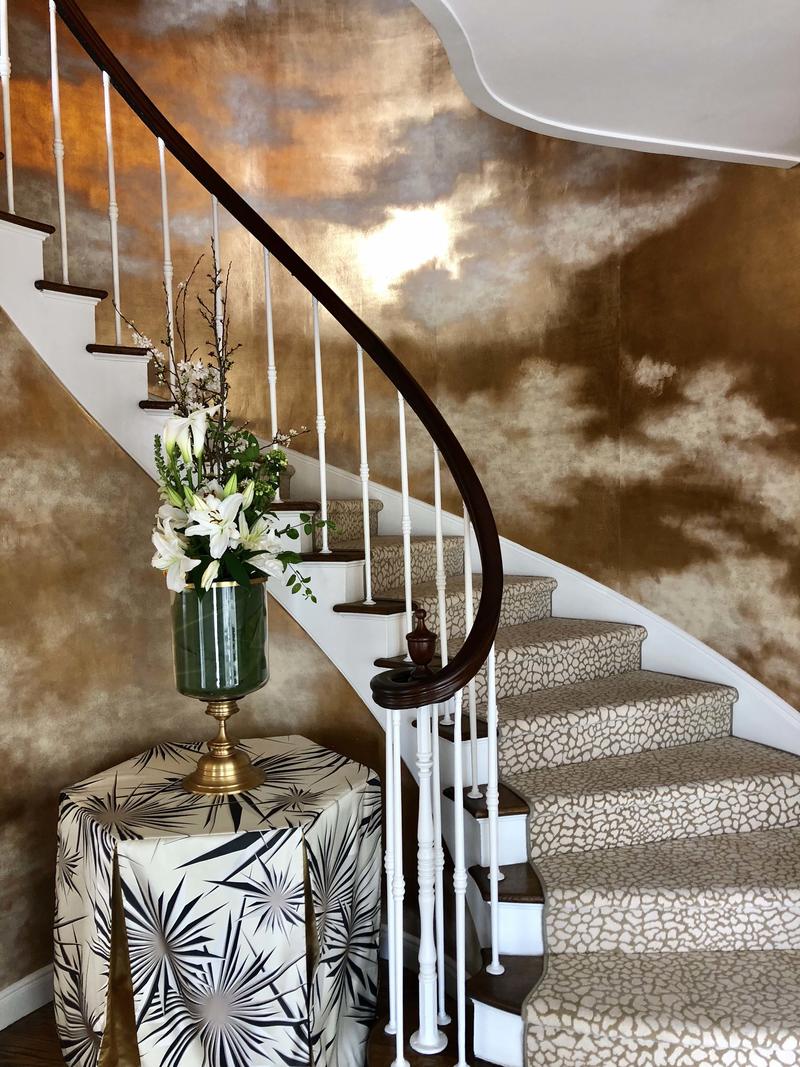 Want to Visit?
Regular tickets for the Pasadena event are $35 in advance and $40 at the door. They are good for admission to the showhouse on Saturday, Sunday, and Tuesday through Thursday from 2 p.m. through 4 p.m., and on Fridays from 2 p.m to 7 p.m. "Prime Time" tickets are $40 in advance and $45 at the door. They are good for admission to the house on Tuesdays through Sundays from 10 a.m. to 1:45 p.m.
The San Francisco Decorator Showcase, open April 28 through May 28, welcomes visitors from 10 a.m. to 3 p.m. on Tuesdays, Wednesdays, Thursdays and Saturdays; 10 a.m. to 7 p.m. on Fridays; and 11 a.m. to 4 p.m. on Sundays and Memorial Day. Tickets are $40 for general admission and $35 for seniors and students.