Fall Market at the Pacific Design Center is coming up in a couple days—here's what you should put at the top of your to-do list while you're there.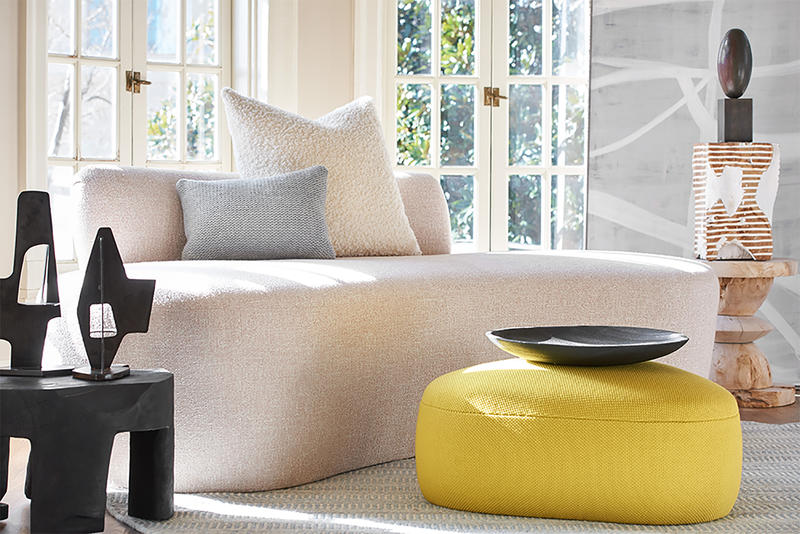 Andrea Rubelli, Justina Blakeney, Tori Mellott, Trip Haenisch, Wade Weissmann and Will Taylor are just a few industry leaders you should watch out for this year.
In addition to participating in the keynote panel, Blakeney will also debut her first line with Fabricut, an all-in-one performance fabric called Inside Out, which can be used indoors or outdoors. Thomas Pheasant's collection with Baker will also make its debut.
Brands with new showrooms are Carl Marias Carpet Design, J.D. Staron, Rastelli by Aran Cucine, and Thibaut + Arte + Egg & Dart, which has a shared space you can toast to between noon and 1 p.m. at Suite B-684. Liaigre, F. Schumacher, J.H. Minassian and Company, Mimi London and Pindler showrooms are newly relocated or recently expanded.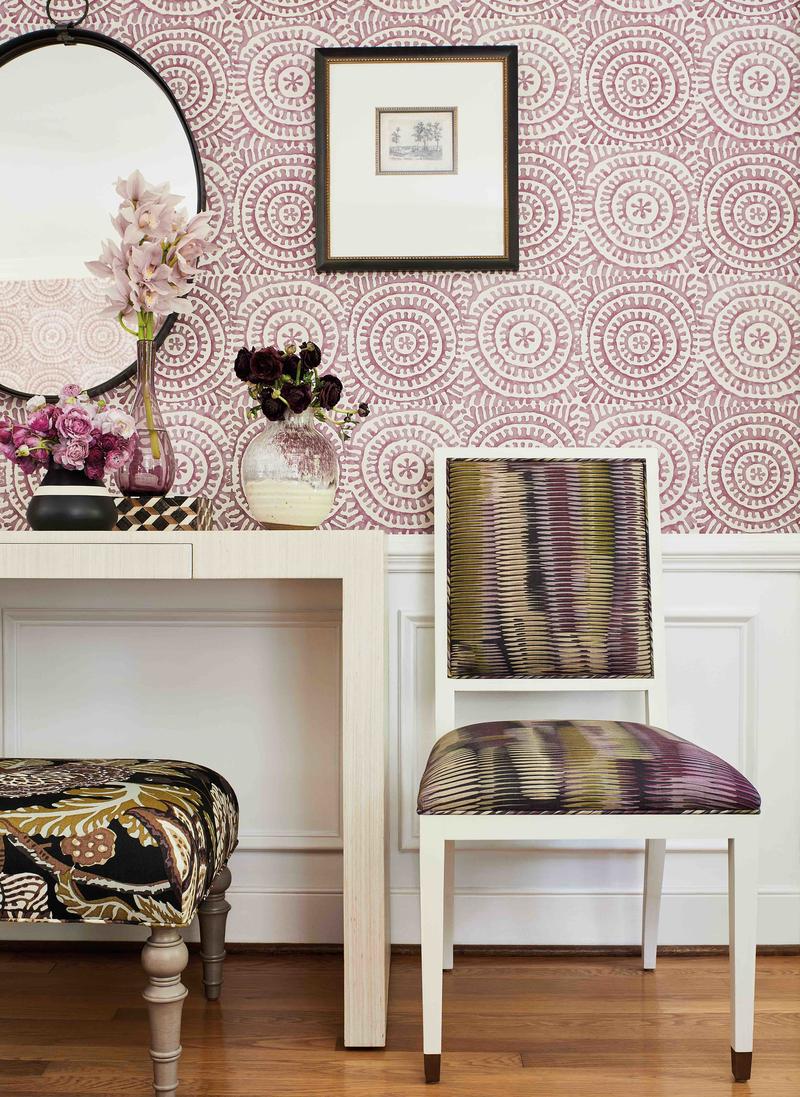 Courtesy of Thibaut + Arte + Egg and Dart
"Tech Savvy: Thriving in a Digital Design World" is the first keynote to kick off the Market. You can learn how to use your digital skills to maximize your business. Robb Report home and design editor Arianne Nardo will lead a conversation with Eric Chang of Hellman-Chang, Benni Frowein of Schumacher, Bennett Leifer of Bennett Leifer Interiors, and Courtney Wartman of Clique Brands. (10 to 11 a.m., Blue Conference Center, Suite B-259)
"The Design Disruptors" will talk about the industry's future is in the hands of technology. California Home + Design editorial and brand director Lindsey Shook will lead a panel with designers Justina Blakeney and Samuel Amoia, and Bright Bazaar founder Will Taylor. (3 to 4 p.m., Blue Conference Center, Suite B-259)
Product made from traditional techniques with bronze, shagreen and parchment is more popular than ever—find out why at the Jean de Merry suite. In a panel on the overlap between art and design titled "The Intersection of Art and Design," Galerie editor in chief Jacqueline Terrebonne will chat with Jean de Merry and designer James Magni. (1:30 to 3 p.m., Jean de Merry, Suite B-653)
NextGen Design is on Thursday, September 27, at the PDC, with events running between 9 a.m. to 7 p.m. There are two keynotes, 18 showroom presentations and an array of showroom openings. An RSVP is required for all events.