Las Vegas Market's eighth annual "Up on the Roof" charity event honored the 20th anniversary of the death of hate crime victim Matthew Shepard, raising a record-breaking amount of $16,866 to support Gift for Life, the home decor charitable organization. Part of a partnership between accessories line Chavez for Charity, the showroom Fine Lines, and International Market Centers, the event raised money for nonprofits including the Matthew Shepard Foundation, the Design Industries Foundation Fighting AIDS (DIFFA), and The Gay & Lesbian Community Center of Southern Nevada (The Center).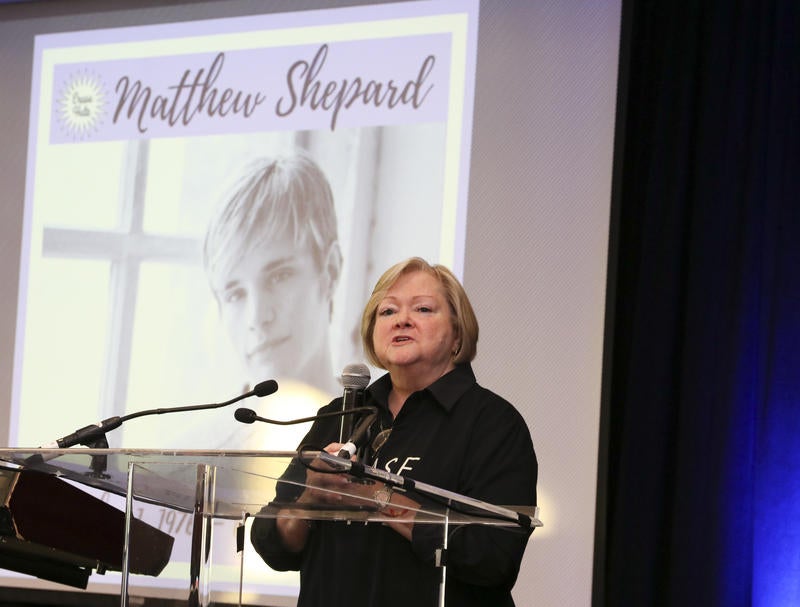 "Las Vegas Market is proud to support Gift for Life in its mission to raise money for HIV/AIDS prevention, treatment and education," said Esther Ossei-Anto, senior marketing manager for International Market Centers and a newly appointed Gift for Life board member. "This summer's 'Up on the Roof' theme, 'Erase Hate: A Celebration of Love,' was a game changer and unified the gift and home furnishings industry more than ever. Las Vegas Market was delighted to extend this year's fundraiser to benefit a local nonprofit in The Center as well as DIFFA and the Matthew Shepard Foundation."
Judy Shepard, mother of Matthew Shepard and founder of the organization, said, "Hate crimes are on the rise, and reporting is on the decline. 'Erase Hate' is a very general but very important message for everybody," she said. "We [as an organization] have definitely tried to do what we think Matthew would be doing in his life."
Founded in 1992, Gift for Life has raised more than $5 million through special events, marketing, promotions, and corporate and individual donations.
"The collective effort by Fine Lines, Gift for Life, 'Up on the Roof' and the Las Vegas Market to honor Matthew Shepard and the 20th anniversary of his death has made an impression on me that I cannot ignore," said Julie Chavez, founder and CEO of Chavez for Charity. "It will serve as a lighthouse as we look to create more meaningful projects through our work at Chavez for Charity. The gift of Judy Shepard's time and presence unquestionably made an impact on everyone who had the chance to meet her. Most important, I can say we infused Judy and the Matthew Shepard Foundation with the kind of energy and support they deserve. I could not be more proud of our 'Erase Hate' campaign and all that it has inspired."
"We appreciate the ongoing commitment from Las Vegas Market in supporting DIFFA's mission to raise awareness and grant funds to organizations that provide treatment, preventative education and advocacy to those impacted by HIV/AIDS," said Dawn Roberson, executive director at DIFFA. "As a result, we were able to give a portion of proceeds from 'Up on the Roof' to support The Center and the Las Vegas LBGTQ community."