In our weekly digest, find all of the news you might have missed. Read on for the announcements crossing the BOH news desk this week.
BUSINESS TALK
Progressive Business Media, parent company of Furniture Today, Home Accents Today, and HFN, was acquired by BridgeTower Media, integrating PBM's magazines and other brands into its B2B portfolio. PBM CEO Matthew Slaine formed the company in 2013, after acquiring Furniture Today Media Group from Sandow.
Malene Barnett of Malene B. Atelier debuted her latest, the Black Artists + Designers Guild, an "online directory with a mission to fight for equal opportunities for black artist [sic] and designers." Follow the directory's Instagram page, @badguild, for more updates.
"First comes love. Then comes moving in. And then, like clockwork, the fighting begins," reports Fast Company. The fact is backed up by stats—e-tailer Article conducted a survey of 2,000 U.S. adults and found that the average American couple has 72 arguments about buying for their homes (a process that takes 216 hours, by the way).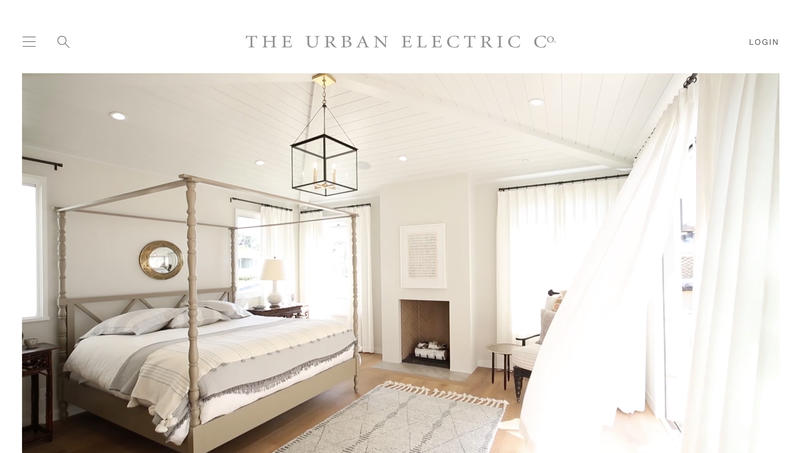 Courtesy of The Urban Electric Co.
After nearly a year of development, Charleston-based custom lighting company The Urban Electric Co. debuted its new website. The digital redesign is meant to represent a virtual showroom; to accomplish this, the team re-photographed its entire line, including various angles and detail shots, as well as hundreds of new installation images that highlight Urban Electric's bench-made lighting. "A feast for the eyes," the brand described it to BOH, "just in time for Thanksgiving."
Las Vegas Market announced it will increase handcrafted gift and home decor, devoting 9,000 square feet to the category at its upcoming Winter Market, which will be held January 27 to 31. "Handmade has [showed] consistent growth for Las Vegas Market, and this winter, we will showcase more than 22 unique makers, artisans and crafters from across the U.S. and around the world in both permanent trade shows and temporary exhibits," Terence Morris, senior vice president of gift and trade show leasing at International Market Centers, said in a statement.
OPENINGS AND EVENTS
For those shopping for clients this week, seek out the sales: Kelly Wearstler is having a warehouse sale December 1, which features limited edition items, vintage furniture and more—plus complimentary gift wrapping—at 1428 Channing Street, Los Angeles.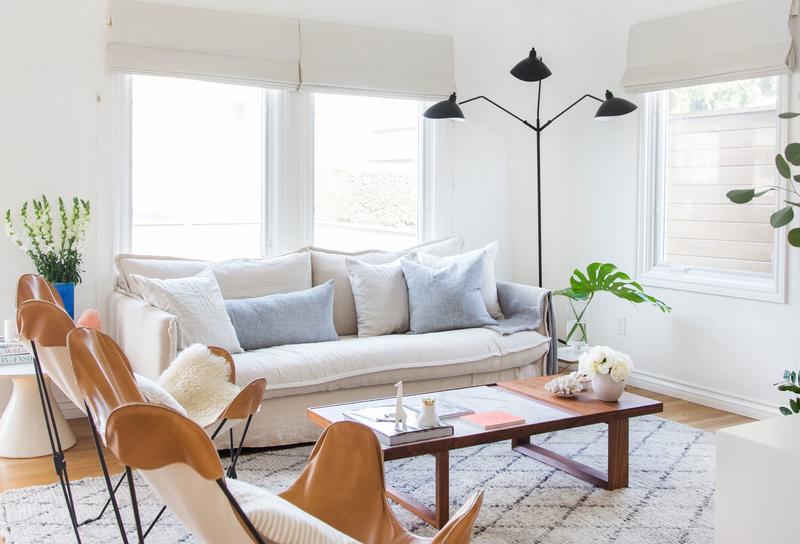 Colorado-based e-furniture maker Sixpenny is opening a pop-up at Denver Flea. The company will have a booth and bar, and appointments with founders Jon Allen and Kevin Lehrer are available through December 16.
You can hit the online sales scene with 20 percent off Bunny Williams private label products, including candles, pillows, throws and accessories; Annie Selke is having a site-wide sale, offering 25 percent off everything until November 26; Riley Home will give 30 percent discounts to purchases of $200 or more until next Monday. And if you want to do good while you shop well, The Urban + The Mystic will donate a meal to a person in need through Project Angel Food for every crystal gift box sold.
On November 26, Rifle Paper Co. is opening a pop-up in Times Square. It will take over the New Stand, wrapping its exterior in a Rifle pattern and showcasing a range of popular product.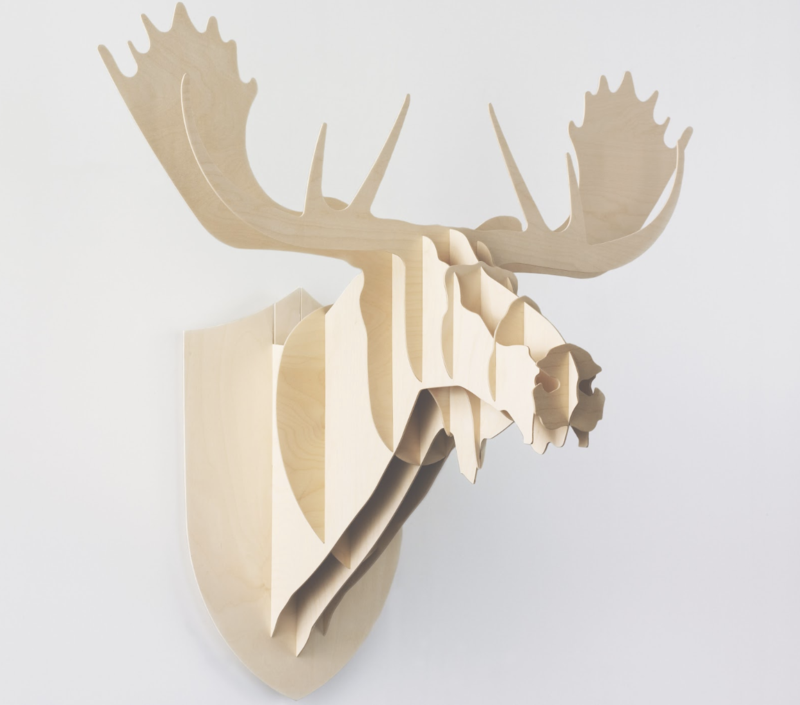 Courtesy of Salone del Mobile.Milano
Today, SaloneSatellite, a subset of Salone del Mobile, debuts its permanent collection, dedicated to its group of more than 11,000 alumni. The first exhibition, 20 Years of New Creativity, celebrates SaloneSatellite's 20th anniversary at the new Legno Arredo ITS Rosario Messina Foundation Training Facility.
"Andy Warhol—From A to B and Back Again" has opened at New York's Whitney Museum of American Art—the artist's first full American retrospective in 31 years, reported The New York Times. 350 of Warhol's works are spread throughout the museum, as well as an off-site display of the huge multi-panel painting, "Shadows."
RECOMMENDED READING
Fast Company's "How these online furniture startups plan to win the sofa wars," is a good explainer that breaks down the business strategies of digital disruptors Burrow, Interior Define, Maiden Home and the Inside.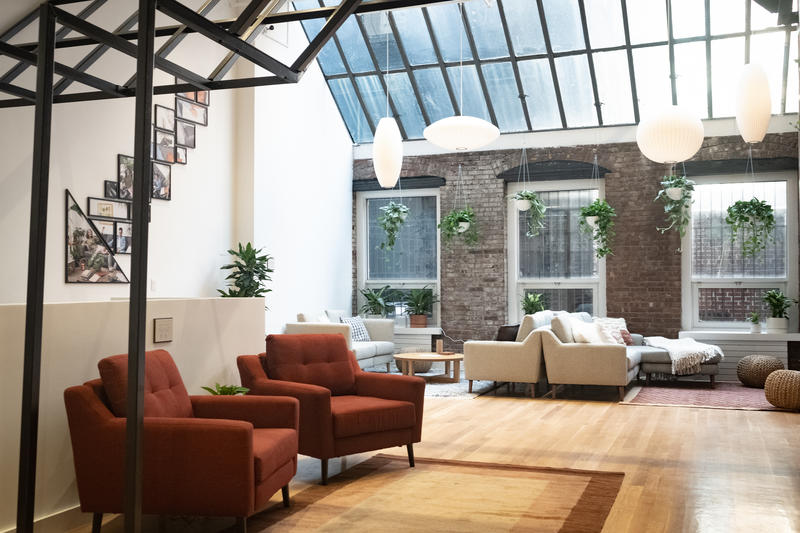 Another winning Fast Company story, "A day in the life of Reese Witherspoon," offers a glimpse into the routines of the actress and Draper James founder. Sneak peek: She wakes up at 6 a.m. every day, and also enjoys watching Queer Eye—we wonder what Bobby Berk would think.
Fair warning: This story on a dream home gone horrifically wrong is not for the faint of heart: New York magazine's The Cut published "The Watcher," a haunting and captivating longform piece on the Broaddus family, who were renovating their newly bought dream home when they started to receive letters from a mysterious, threatening stranger.
Speaking of dream homes, according to Forbes, the clients who live in the Chicago church that designer Linc Thelen made into a modern residence have found their perfect match: "My husband loves to sit in the bell tower room after dinner to relax and have a drink," said the homeowner. "I would have to say that just stepping foot inside, looking at the high ceilings and exposed beams, is pretty awesome."
PRODUCT LAUNCHES AND COLLABORATIONS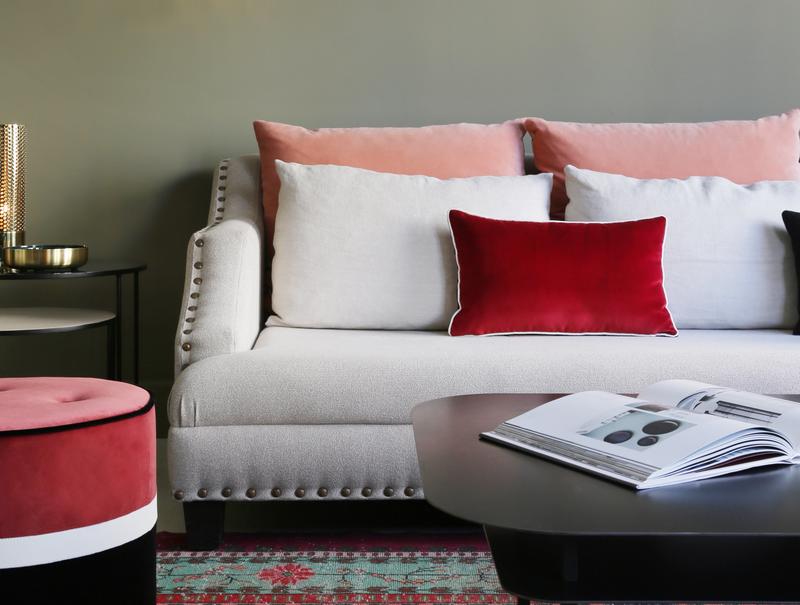 French sustainable painting manufacturer Ressource and e-shop Maison Sarah Lavoine have debuted six new colors, each inspired by New York neighborhoods. Broadway is a deep blue; Broome Street is a pale pink; Red Hook is a vintage brick red; Coney Island is a deep yellow; Huddlestone is a vibrant green; and Williamsburg is a khaki.
CUE THE APPLAUSE…
Humanscale chief sustainability officer Jane Abernathy was recognized at the 2018 Women in Sustainability Leadership Awards for her achievements through the brand's Design for Environment Program, as well as other programs that help ensure manufacturing facilities and operations are sustainable.
Tickets are now available for the Dallas Market Center's 30th Annual Arts Awards, which will take place on January 18. Among this year's finalists is designer Cheryl Kees Clendenon, whose shop In Detail Interiors was nominated in the Home Accents Store category.