Digitally native sofa brand Burrow has opened its first physical location. Like other digital furniture companies that have gone into traditional retail, Burrow hopes to foster better brand engagement through its multi-level SoHo location, dubbed Burrow House. The biggest difference between the site and the brick-and-mortar? The brand wants you to stop by and relax.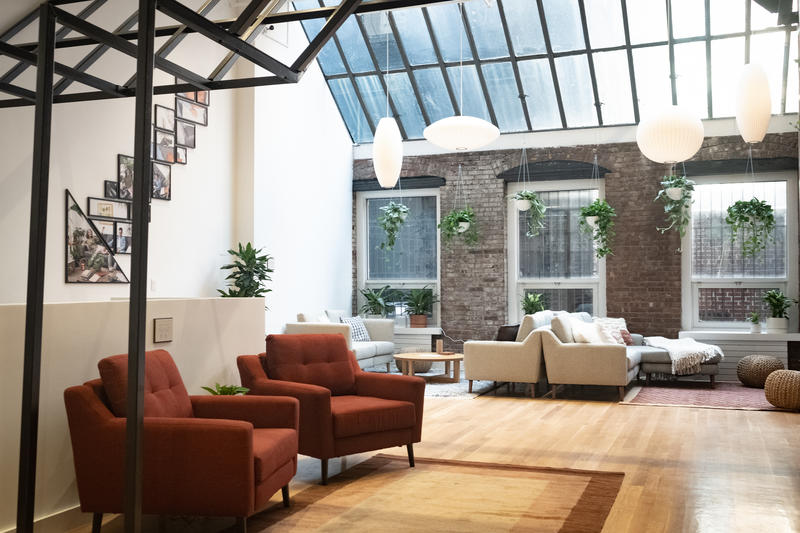 The company plans on hosting happy hours, networking events and movie nights outfitted with a projection screen, subwoofer and lounge chairs in the basement movie theater. There is a green-screen corner where people can make gifs, and a more traditional living room that has a fireplace.
"No other furniture company that I know of has stores that are focused on hanging out, instead of saying, 'Here's a thousand products [that you can buy],'" co-founder and CEO Stephen Kuhl tells Business of Home. "We wanted to have, quite literally, a home with a living room environment where people can just hang out and work."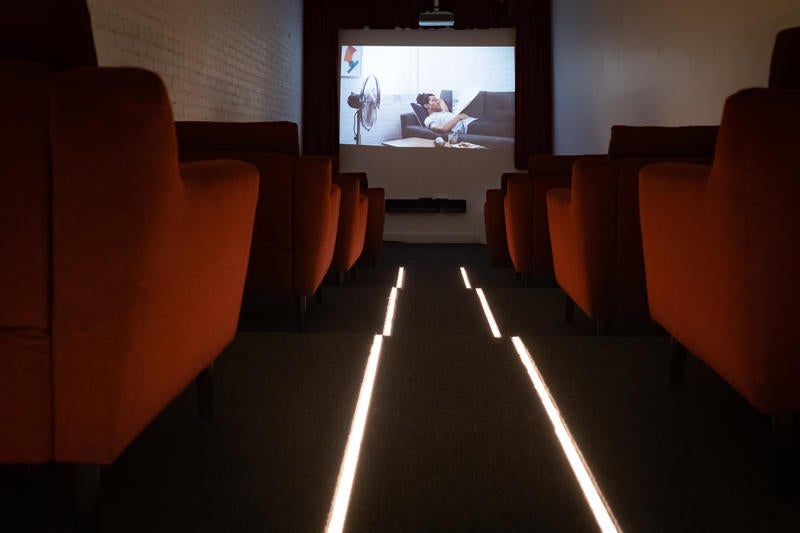 A rotating sofa in the front window keeps those who enter from forgetting that they are, in fact, in a store; all of the products are on display in one way or another for customers to try out and order, if they'd like. However, points out Kuhl, "People don't want to just shop a store, they want to have experiences and interact with the product in a natural, organic way. We're really proud; a lot of times when people buy a Burrow sofa, it's the first time they're spending money on their home to make it nice."
Before launching the store, Burrow created a partnership with co-working spaces and retail stores to put their sofas on display—measuring the success by removing the showrooms from the website, and then relisting them, to see if there was an impact of the in-person setting on sales. The success of these partnerships proved to Kuhl that people still want to test product out in person.
Burrow got the SoHo space in mid-August and opened it three weeks later. That kind of rapid growth is just in the nature of the brand, which launched less than a year and a half ago.
"What we've had to get good at is just doing rapid testing right away," says Kuhl. "As fast as we launched this store, we'll immediately be testing out different events in here, and see what resonates with people. If downstairs, no one is using the movie theater—which I don't think is going to be the case—but if no one uses it, we will repurpose that space."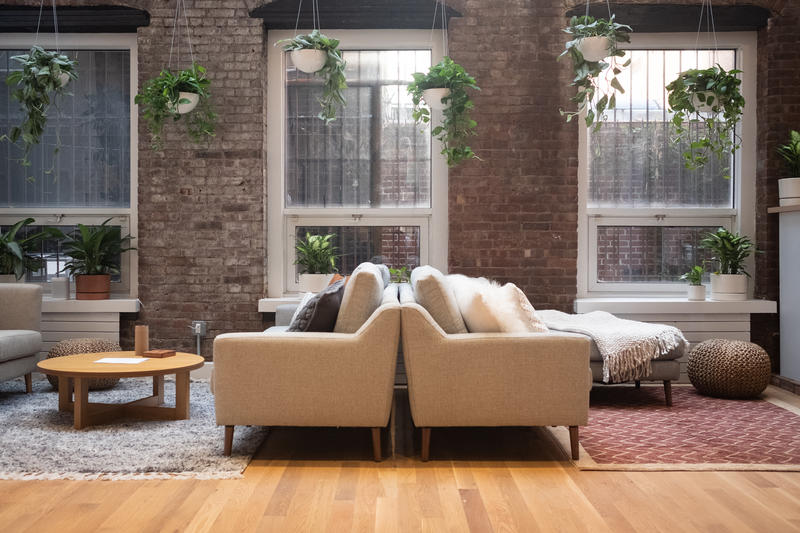 "We have this [space] for a year and a half, but we can extend it for 10 years if we want to. But it's a test to see if this is the right layout to communicate our brand and interact with people. ... You have to just constantly be testing these things out, because that way you can quickly launch a new test, and have confidence it's the right thing. Because this is a big investment, right? You have to maximize everything."
The brand is focusing more on its engagement than in-person sales. Director of retail Royce Wick says Burrow is not a typical retailer—it is not selling couches "straight off the floor."
"If that means sitting in here for hours and watching movies on the screen, we want everyone to experience it and empower them to build their own homes," Wick tells BOH. "They can see what our idea of the home is, and if that enables them to figure out what their design style is, then great. ... It's more of this idea of building a community, rather than just being a store in the neighborhood."