Since it first entered the Japanese market in the early 1990s, Carl Hansen & Son has found the country to be its second-largest market outside of Scandinavia. As a response to rapid demand, the manufacturer opened a flagship store in Osaka last month, four years after its first Japanese flagship in Tokyo. The new store is set in the heart of the Minami-Horie district, presenting its collection of Danish furniture by traditional designers like Hans J. Wegner, Kaare Klint and Arne Jacobsen, as well as contemporary designers like Tadao Ando, Anker Bak and Brad Ascalon.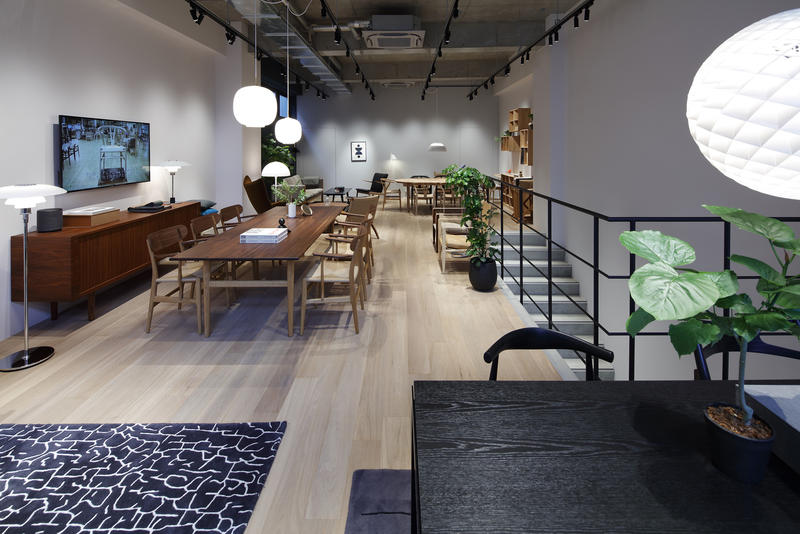 Enthusiasm across the Japanese market as well as consistent popularity of designs, including Wegner's CH24 Wishbone Chair, led to the decision to open a second store, said the brand. It also hopes to contribute to Osaka's Minami-Horie district, which showcases furniture, architecture and fashion, through its portfolio of both contemporary and golden age-inspired design. The store itself has a modern industrial interior, with features like a concrete staircase adorned with modernist-inspired detailing.
Though their respective nations may be thousands of miles apart, Danish and Japanese design traditions are similar aesthetically, driven by function, minimalism, and how natural materials can affect the final product. The Scandinavian brand also adds to the diversity of Japan's design interests.
"It is of utmost importance to us to be present in a design-conscious city like Osaka," Knud Erik Hansen, CEO and third-generation owner of Carl Hansen & Son, said. "Japan and Denmark share a design tradition that values minimalism, functionalism and outstanding craftsmanship."
This is just the most recent development in a year of growth for the furniture manufacturer. In March, it opened a 2,052 square-foot showroom in San Francisco, its second in the U.S. Last fall, the brand bought Danish furniture manufacturer Soborg Mobler, expanding its reach and portfolio.