Furniture manufacturer Carl Hansen & Son has purchased Danish furniture manufacturer Soborg Mobler, expanding its reach as well as its product portfolio, adding noted Scandinavian designers including Borge Mogensen, Knud Holscher, Flemming Hvidt and Christian Hvidt. In acquiring the company, it also acquired rights to a number of iconic design pieces.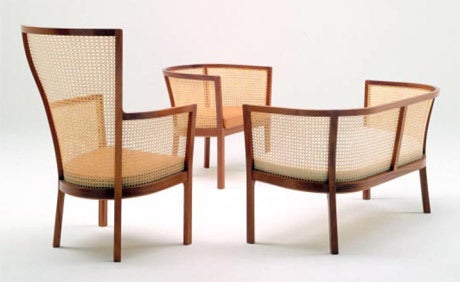 Knud Erik Hansen, CEO of Carl Hansen & Son, says, "One of our main reasons for acquiring Soborg Mobler is precisely to guarantee the Danish design classics a long life—also outside of Denmark. Our vision is to gather and preserve some of the greatest design icons under one roof and to make use of our international distribution network and professional marketing platform in order to distribute them to a larger global market." According to Hansen, Soborg Mobler's product portfolio is perfectly aligned with Carl Hansen & Son's outstanding quality furniture collection.

"The acquisition of this almost 130-year-old company also includes the design rights to an interesting collection, which, among other things, contains the elegant Hunter's Table by Borge Mogensen from 1950, his distinctive King of Diamonds Chair from 1944, as well as the illustrious designer's Deck Chair Set," says Hansen.
The brand is opening new flagship stores and showrooms worldwide as part of its expansion, including a showroom in New York that was opened earlier this year.
"We feel a great responsibility for preserving the classic Danish designs and ensuring that they continue to be produced in Denmark," explains Hansen. "With our future-proof production facilities, Carl Hansen & Son is today one of Europe's most modern furniture makers. This year alone, we're investing just over 13.5 million Euros in machinery and buildings. At the same time, we have some of the most highly skilled cabinetmakers and craftsmen, which is a prerequisite for producing furniture of the highest quality."