These mattresses are the new status symbol. 
There has been a shift in consciousness about sleep recently—perhaps triggered by Arianna Huffington's now infamous TED Talk, "How to Succeed? Get More Sleep," in 2011, followed by her book The Sleep Revolution, which positioned good sleep as the ultimate status symbol. It's no surprise that the mattress industry, especially at the high end, would seize on this growing demand for quality sleep with new product development or simply new marketing for century-old techniques. A few brands have risen to the occasion by presenting highly customized, technically exotic assemblages: hand-combed Mongolian yak fibers, cactus (actually quite soft and snuggly), and varied spring tensions—all of which claim to bring people to sleep nirvana. And customers are willing to pay a premium—upwards of $97,000—for said result. We've waded through the down to call out the best and most effective options out there. Your clients will thank you.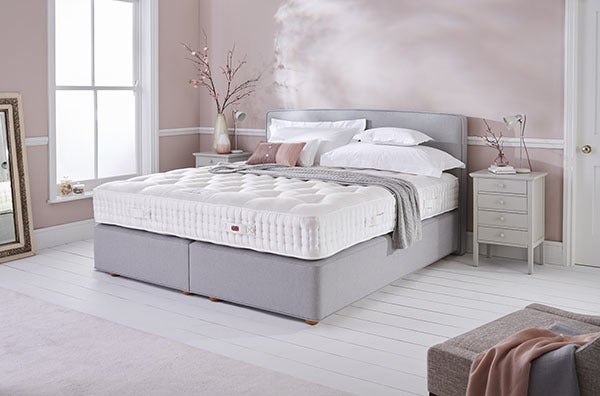 Vispring Luxury Beds
The inventor of the pocket spring in 1901, Vispring Luxury Beds now offers 58 different types of springs with four different tensions. The brand launched four models exclusively with Bloomingdale's earlier this year. One of the models, the St. James, which includes a mattress, headboard and divan, is the most expensive offering on the store's mattress floor, and it is made of organic cotton, Platinum Certified British fleece, cashmere, alpaca and Mulberry silk. The brand has plans to open 23 stores in the U.S. this year, and is expanding to three new markets: Dubai, Israel and Australia. Entry price point for a Bloomingdale's-available Vispring mattress is around $13,000 and can cost upwards of $51,000.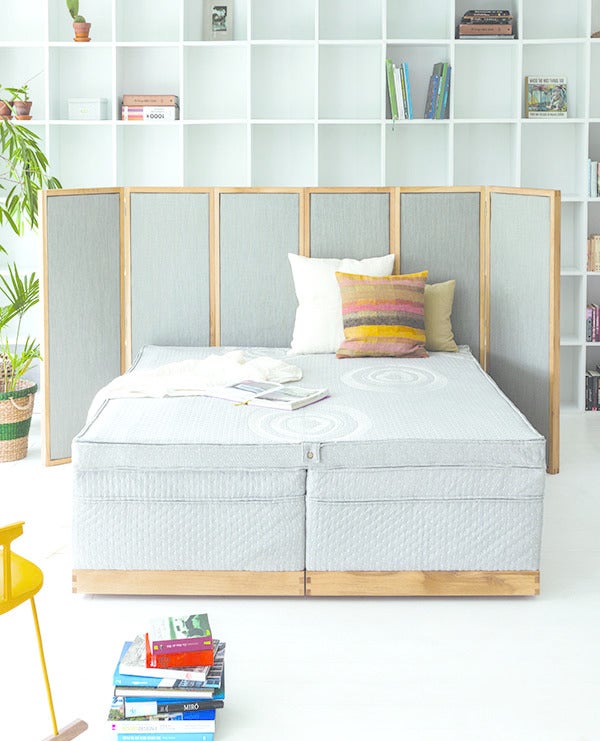 COCO-MAT
Seaweed, cactus fiber, eucalyptus leaves, horsehair and coconut fiber are just a few of the multitasking materials found in COCO-MAT's natural latex mattresses. The inclusion of seaweed is intended to soothe the respiratory system, and cactus fiber is purported to regulate humidity. None of the brand's mattresses use box springs or memory foam, which is often where harmful glues, metals and toxins are found. Instead, the company developed the Ergo-Base System as an alternative means for absorbing shock and redistributing pressure. COCO-MAT also has a range of natural mattress toppers to tailor the sleeping experience further by adding layers. The Proteas mattress just launched in new colors: indigo, sage, chocolate and cream. The company has seen $50 million in brand sales and has franchises opening in Norway, South Africa and Bogotá by the end of 2018. The Nefeli mattress is one of the brand's entry mattresses, and the queen size starts at $2,456, with further options to customize.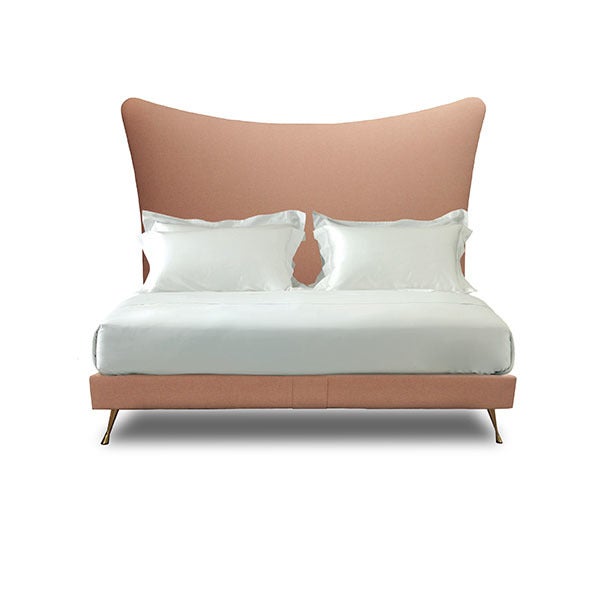 Savoir Beds
Craftsmanship is at the heart of the mattresses from Savoir Beds. Each mattress is in the hands of one artisan, who puts in upwards of 80 hours of work before literally signing off on its completion. The mattresses are assembled, layer by layer, using lambswool and hand-teased South American horsetail. One of the brand's latest introductions is a limited-edition collaboration with fashion brand Tengri Noble: The Savoir No 1 Khangai is made from hand-combed yak fibers, sustainably sourced from Mongolia. An extra 40 hours of meticulous work is put into this mattress, incorporating the yak fibers into the mattress and the topper. Sales for the brand's No 1 and No 2 mattresses have both increased over the last two years; from 2015 to 2016, sales of the No 1 doubled, and sales for the No 2 mattress increased by 28 percent. The No 4 queen mattress is the least expensive offering, starting at $10,500, while prices range up to $67,200 for a No 1 mattress and bed set. A State Bed queen mattress and bed set starts at $96,875.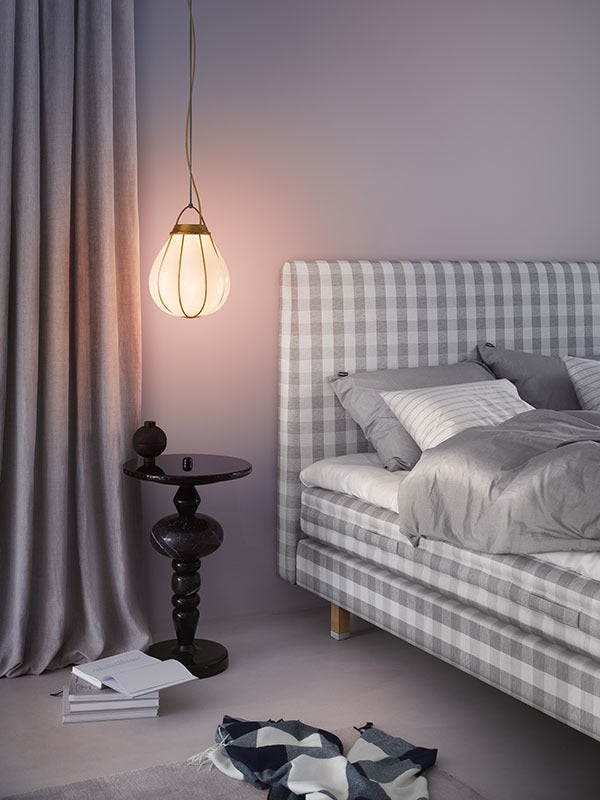 Hästens
The latest introduction from Hästens harkens back to the company's history, which spans 165 years. Tribute, a limited-edition mattress, is an homage to the brand's legacy of handmade beds and features a subtle new fabric, Taupe Check, that's reminiscent of a curtain design from the 1890s. Made of 100 percent cotton, the material is porous and breathable, making for a more comfortable experience: cool in the summer and warm in the winter. The Swedish company is increasing its points of sale over 10 percent this year, and its quickest-growing market, based on percentage of revenue increase, is North America. Tribute is available only from September 1 to December 1, 2017, and retails for $11,980.