Last week, Business of Home hosted its third annual Future of Home conference, where we facilitated in-depth conversations with leaders from the home industry and beyond about the forces of change shaping the industry. From remote design consultations to the work-from-home model and a deep dive into NFTs and the metaverse, the two-day event spanned a wide array of topics designed to get attendees out of their comfort zones and looking toward tomorrow. After the conference, we asked 13 designers who were in attendance—Ahmad AbouZanat, Cristina Casañas-Judd, Lauren Caron, Emily Clark, Jamie Drake, Zoë Feldman, Barry Goralnick, Kathy Kuo, Gala Magriñá, Joy Moyler, Noz Nozawa, Beth Diana Smith and Katie Storey—what the future of home looks like to them.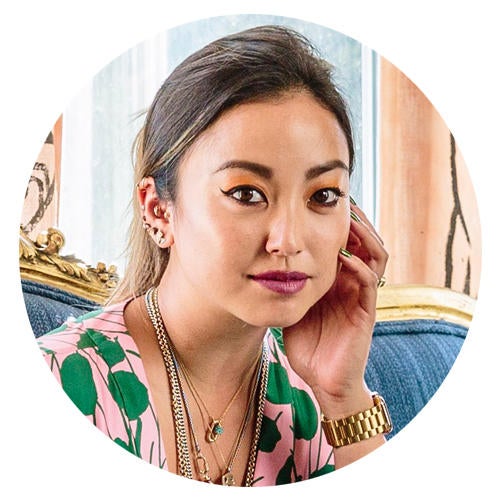 Digital natives
"My biggest takeaway is that my future clients who are digital-native children today will have had a fundamentally different relationship with spatial design from anything my current clients could even imagine. I learned that babies who interact with smartphones are creating new, formative neural pathways that make their brains different, and that youths are creating their own wild spaces in metaverse games like Fortnite and Roblox, which don't have to adhere to the rigid rules of rectangular rooms—or even gravity, for that matter! It's revelatory to consider the possibility that our future generations of homeowners will perceive their homes as having the potential to be as inventive as the spaces they create today with their in-game currency, and that they will demand our industry to create products and solutions that match their imaginations. It's an intimidating and inspiring notion to think that my future design employees, peers and clients will have started their love of home this way." —Noz Nozawa, Noz Design, San Francisco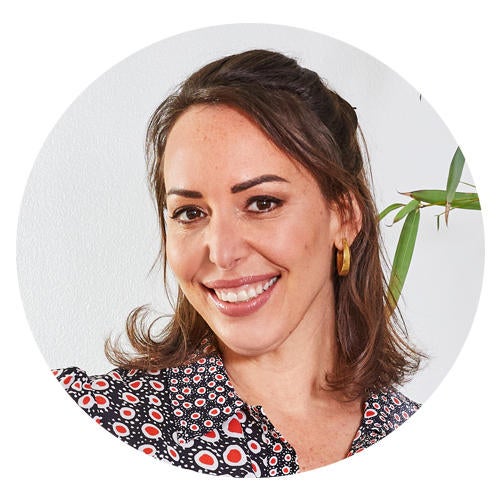 Growing demand
"I'm more convinced than ever that we will continue to use digital platforms to make design more accessible and intelligible. I think people will continue to prioritize their homes and have more access than ever to good design. The pandemic has forced us to look at our homes differently and brought a greater demand for home improvement. I believe this demand will only increase with time and exposure. I think the future for home looks a lot chicer than today!" —Zoë Feldman, Zoë Feldman Design, Washington, D.C.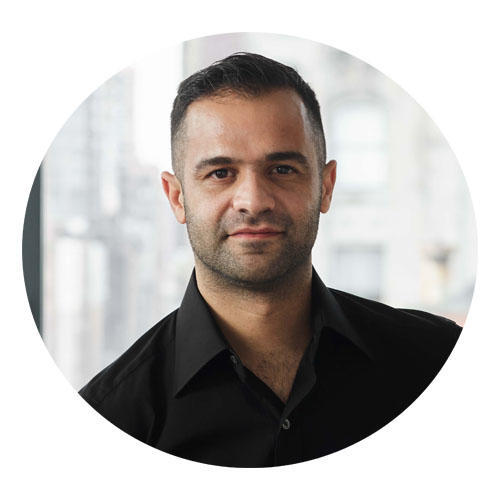 Courtesy of Ahmad AbouZanat
Holistic approach
"The pandemic pushed wellness to the foreground of the conversation about the future of home. Wellness not only for our end users, the homeowners, but also in how we as professionals run our businesses, work with industry partners and continue to enhance our practice. The biggest takeaways for me were to provide clear communication on what services I provide, as well as the changes and impact those services will have. That clarity becomes a filter that eventually leads to collaborations that are a better fit for me and my clients." —Ahmad AbouZanat, Project AZ, New York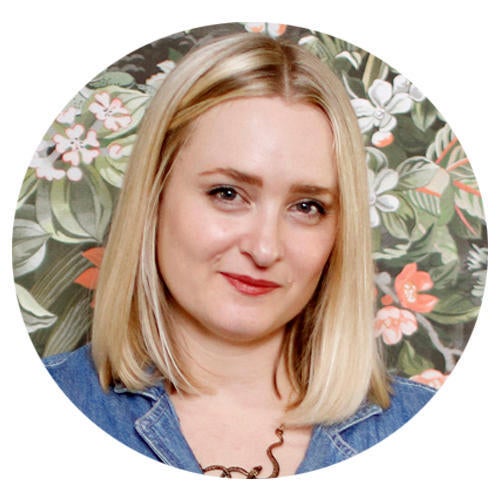 Brand shift
"My greatest takeaway was the confirmation that we're in an industry that will continue to create beauty in the world and make people's lives better. As long we focus on our own individual story, we will find the right client base that will connect with us and allow us to continue in our craft. I do think my opinions have shifted a bit on branding in interior design. The brand may no longer be the focus of building a successful design firm within this industry. Now, it's more about the designer and what sets them apart. That is now what we should be focusing on as we continue to grow and build our businesses." —Lauren Caron, Studio Laloc, Seattle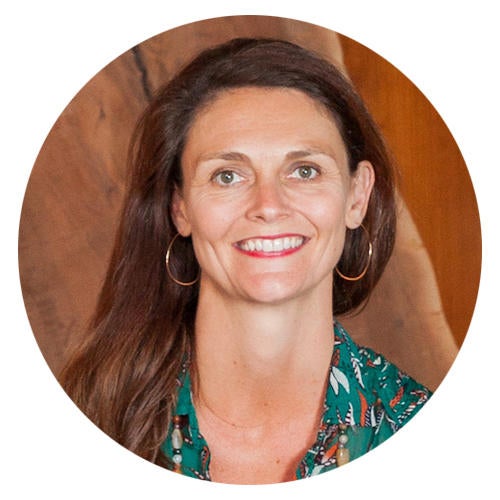 More is more
"In the future, there will be more collaborations, more flexibility, more mobility and more creativity—all positive trends! Oh, and for good or ill, there will also be more design happening in the metaverse." —Katie Storey, Storey Design, San Francisco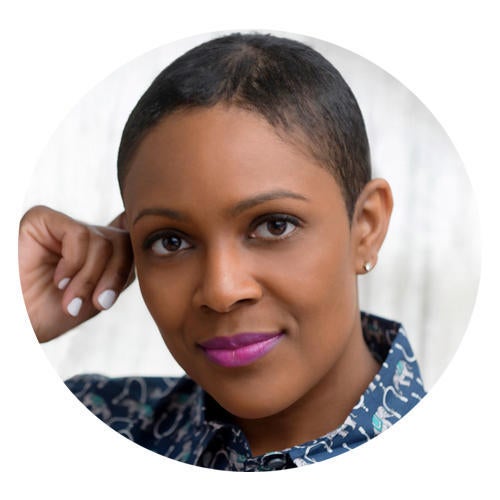 Courtesy of Beth Diana Smith
Virtual reality
"I think the future of home is virtual and automated, with a significant need for digital content creation and the prioritizing of social media, which is where many absorb their home inspiration and find designers they love. The conference shifted my thinking, and how I prioritize what I need to focus on, and what I educate myself on in the short term." —Beth Diana Smith, Beth Diana Smith Interior Design, Irvington, New Jersey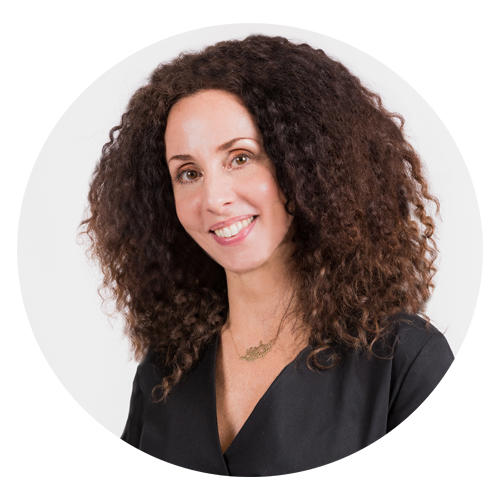 Courtesy of Cristina Casañas-Judd
Power in numbers
"The future of home is about collaboration. After listening to the many amazing guest speakers such as Martha Stewart and Jim Shreve and hearing Deesha Dyer's powerful journey, it always came back full circle [to me] every time. We need each other to achieve and maintain meaningful growth in our lives and throughout the design community." —Cristina Casañas-Judd, Me and General Design, New York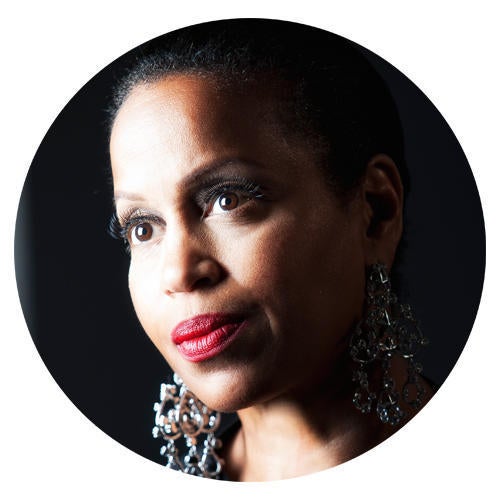 Family affair
"Technology will continue to make our lives easier, of course, but what I truly am inspired by is the return to a more multigenerational home environment, which includes several generations living under one roof again, in a compound-like setting where everyone has their own place and comes together in public spaces. The pandemic has taught us much about the negative impact of being separated from loved ones. Working from home will also have a more dominant footprint in the home, which connects to more opportunities for wellness sanctuaries as well. I believe they will go hand in hand as we strive for more defined balance in our lives." —Joy Moyler, Joy Moyler Interiors, New Rochelle, New York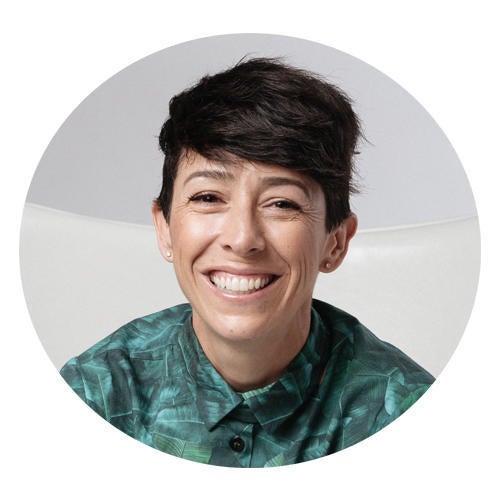 True colors
"Like a lot of industries and institutions, there are a lot of outdated ways of doing business in the interior design world, and the biggest message I got was to constantly keep evolving—thank you, Martha Stewart!—and also to keep it real and authentic when presenting yourself and your brand. I loved hearing that if you are not driving people away with your message and branding, you are not doing a good job—because on the flip side of driving people away is attracting your best clients that love you for who you are. Technology also seems like a huge game changer that will influence not only how we work with clients in the future, but also how we make money, whether that's designing metaverses or selling NFTs. The technology portion of the conference is really what changed the way I think about the future of our industry and expanded my view—and for that, I am super grateful." —Gala Magriñá, Gala Magriñá Design, New York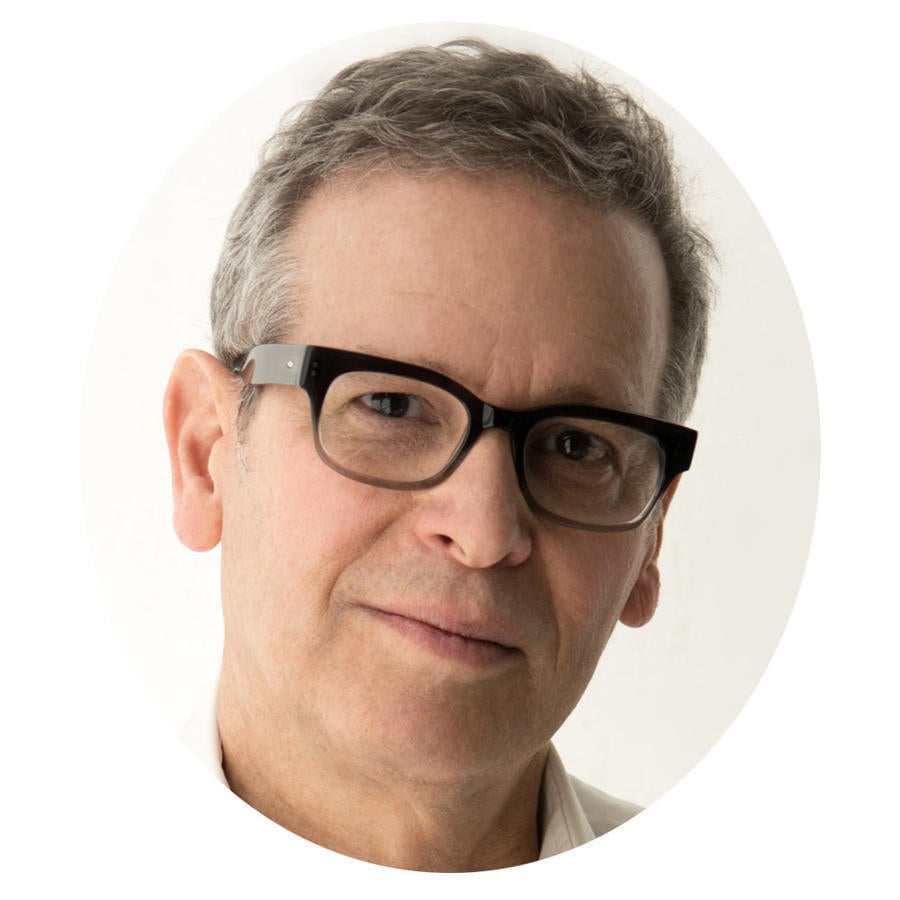 Courtesy of Barry Goralnick
Real deal
"As flexible working becomes part of our culture, the home must function beautifully in even more ways. But in-person personal interactions with clients, fabrics and finishes, along with the true understanding of being in a space, are irreplaceable. The type of money we're compensated with may evolve into cryptocurrency, but in high-end home design, extraordinary quality and drop-dead gorgeous rooms are always a white space that's looking to be filled by someone experienced who can deliver results." —Barry Goralnick, Barry Goralnick Architecture & Design, New York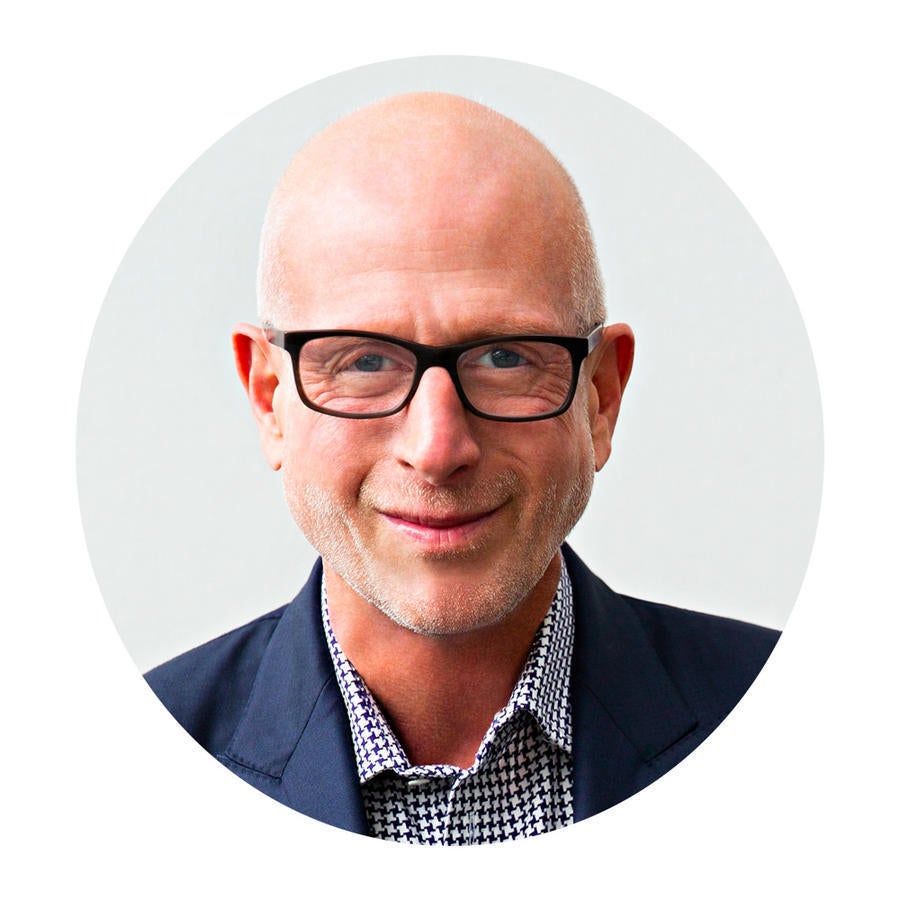 Broad view
"The future of our industry, at the moment, is blindingly bright. But as we all know, meteors crash, fireworks fizzle out. My takeaways were multiple: There are new opportunities; the world is evolving; stay nimble; market our firm intimately; and talk about our uniqueness. Did my opinions change? No. They were broadened!" —Jamie Drake, Drake/Anderson, New York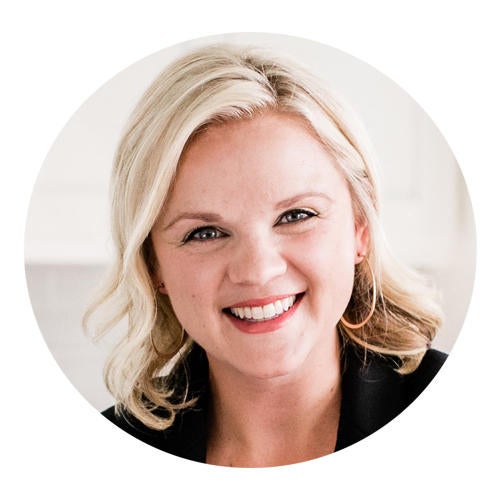 Sharing economy
"If I could predict an emerging theme for the future of the home industry, I would say it's sharing. It shouldn't be surprising that post-pandemic, when we've all been so separated for so long, we are longing for sharing and connection. I can see that desire manifesting through shared living spaces like multigenerational design, co-homeownership and co-living, as well as shared workspaces and shared values like diversity initiatives and ethical and sustainable company goals. Designing for the shared metaverse is compelling, and it is particularly apparent to me how in-demand design thinkers will be, not just in the future of home but also in the future in general. We are uniquely equipped to creatively solve problems and connect at an intimate level with our clients, and those skills will set us apart." —Emily Clark, Clark & Co. Homes, Eagle, Idaho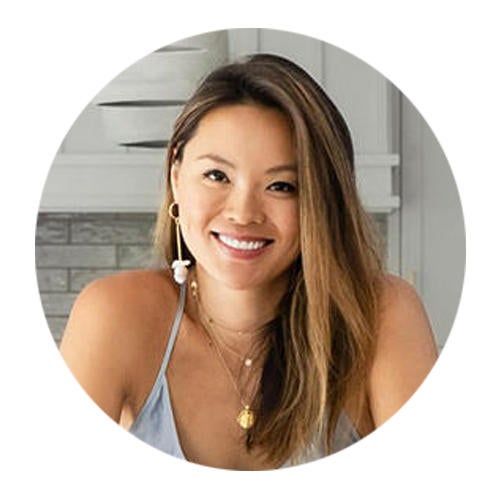 Living in the future
"The past 18 months has accelerated us to the year 2030. With this momentum, our design technology will need to cater to an increasingly virtual world. In contrast, brands need to ensure the IRL experiences are that much more memorable, experiential and rooted in trust and safety—the two aspects that erode as we become less reliant on human interaction and more reliant on technology. As design innovators in the space, we need to be designing businesses that speak to how interiors will evolve three to five years from now, and how clients want to experience spaces then. What sort of software and AR technology will our future designers need to learn, and how do we hire and train for those designers?" —Kathy Kuo, Kathy Kuo Home, New York
Homepage photo: The 2021 Future of Home conference | Kevin Lau for Business of Home