When e-design company Homepolish ceased operations in 2019, the company's demise prompted a group of designers who had relied on the platform to band together and create a not-for-profit organization dubbed Interior Collab. Prioritizing community above all else has propelled the platform—which was conceived primarily as a lead-generation tool—to grow from 11 members to nearly 50.
"Initially, the intention was to get work and make money for all of our designers, which is still something we strive for every day, but what has blossomed is this beautiful, intimate community of interior designers," says the group's president, New York designer Gala Magriñá. "Not only are we getting work from this platform, but we're getting leads from our fellow interior designers, which is unheard of in this very competitive, secretive, scarcity-minded industry. We've found that, unexpectedly, this incredible sense of community has developed."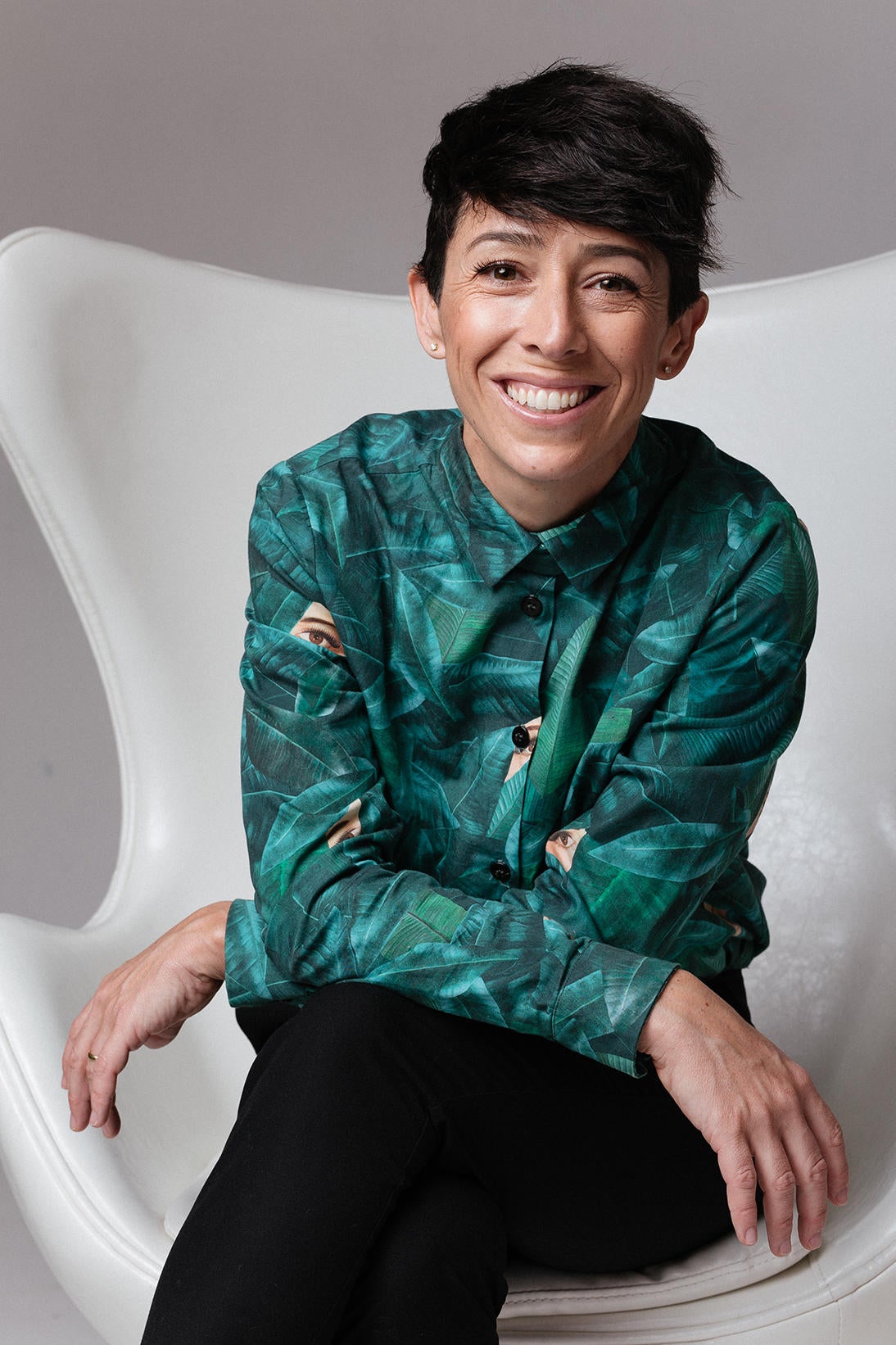 The tight-knit group has now inked two partnership deals within the industry. The first is with home-renovation platform Dipt, which connects consumers interested in working with a designer with an Interior Collab member. "We gave all our members the opportunity to sign up and be a part of the deal with Dipt," says Magriñá. "Some were interested. Some weren't. I know that a few designers have been approached by potential Dipt clients, so we see that working already."
The next partnership in the works is the group's first licensing deal, a rug collection with Brooklyn-based custom carpet brand J.D. Staron. The project will start as a design competition in which all interested Interior Collab members submit designs for a capsule collection. J.D. Staron's creative team will choose a winning designer, whose rugs will ultimately be produced and shown in the brand's showrooms in early 2022. "We reached a final decision that there would be one winning designer, and we want to use that as an opportunity to highlight that person and give them that platform and licensing deal," says Magriñá. "There will also be shared revenue for the organization."
She says that such partnerships are crucial to the future of the organization. "We're putting our business hats on now because we need money to keep this platform going," she explains. "So far, we've been doing all of this on our own dime and the $250 membership fee we charge, but the marketing budget we need is really insane, especially in such a competitive industry."

The deals couldn't have come at a better time. Of course, the pandemic threw a wrench into the organization's fundraising plans. "We had planned to launch a Kickstarter campaign with the goal of developing our client-facing platform, but between the pandemic and then the rise of the Black Lives Matter movement, it just didn't feel right to ask people to put their dollars into that at the time," says New York designer Ahmad AbouZanat, a founding member of Interior Collab.
Instead, the organization's board of directors, including six founding members, pivoted to a community focus, making Interior Collab a refuge during a troubled time. The resulting camaraderie, Magriñá says, has led to an "all ships rise with the tide" mentality among members. Interior Collab designers exchange leads, trade business tips, and talk openly about their pricing structures. "We're very open to sharing resources, which is something that is not very typical in the interior design world," she says. "So, we feel that we're sitting on this special sauce. Out of that openness has come very beautiful things."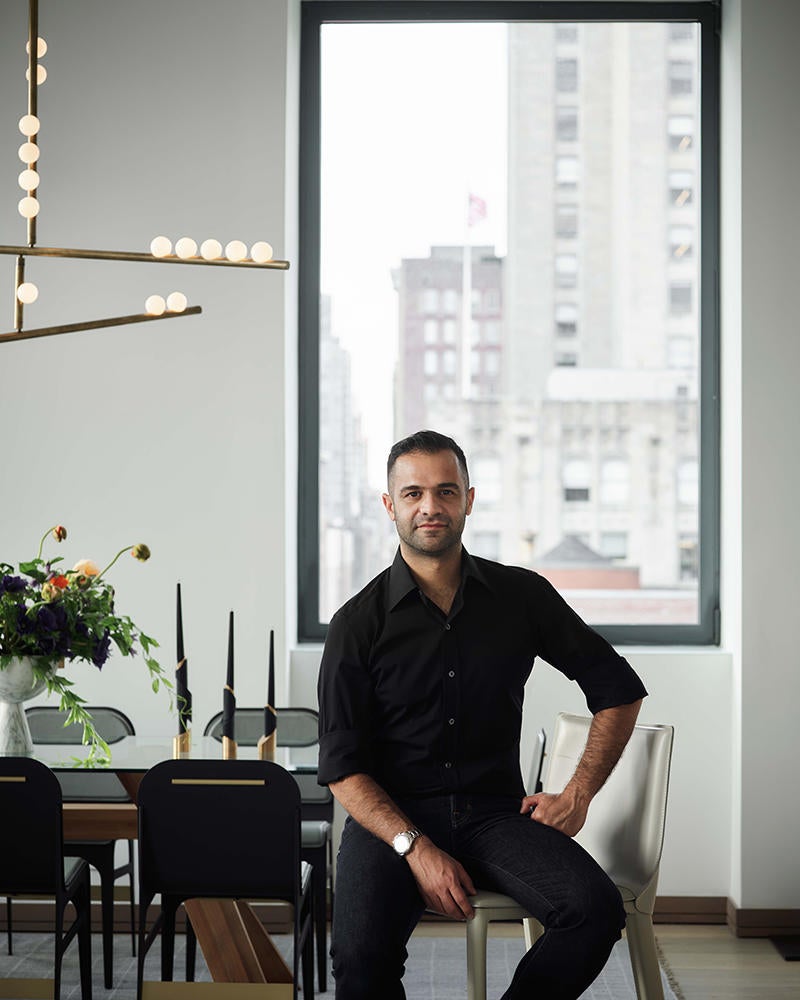 Courtesy of Ahmad AbouZanat
Building sense of support during the early months of the pandemic was helpful when fabric house F. Schumacher & Co. bought Homepolish's assets last October, rebranding the e-design platform's social media accounts as @JoinFreddie, launching a membership community and designer directory, and bringing on Homepolish founder Noa Santos as an adviser. The move revealed to many of Interior Collab's members how fresh their wounds still were. To see Schumacher's leadership and Santos touting a vision of empowering designers—while some members of Interior Collab are still owed more than $30,000 in project fees from Homepolish—understandably garnered mixed reactions from the group.
"Among [some of our members, there was] an understanding that it was purely a business decision on Schumacher's part, but others felt it was unacceptable," says AbouZanat. "Ultimately, I do feel that it gave us a bigger push to continue doing what we're doing, and prove to people that we are a community first and foremost and we're there to provide each other support."
While the community aspect has become a major part of Interior Collab's mission, the lead-generation element remains key to its plans for the future. So far, Magriñá estimates that over a dozen projects have been signed by clients who found designers on Interior Collab. "In our estimates, that's over a million dollars in project fees," she says. "We don't have tens of thousands of dollars for marketing, and we're running our own Instagram, but there's something here that's working. If we can get that support from our partnerships going, that keeps us free to make the best decisions for our members, and with that additional capital, we can really continue to grow our platform into something beautiful and bigger than it is now."
Homepage photo: A project by Interior Collab member Catherine Weinstock | Photo by Bruce Bock