Your contract should be more than just a formality—it can also define your services and protect your business. Here's how to maximize its impact so that there's nothing but smooth sailing for the rest of the design process.
Part of a designer's job is to consider solutions a client might never think of, like how a home's color palette will flow from room to room, or how to layer tones and textures perfectly. But from time to time, there are challenges that even the most seasoned professionals are unprepared to face. For New York–based designer and architect Barry Goralnick, that moment came when, midway through a project with a middle-aged client, the woman suddenly died. In addition to navigating the emotional toll of the situation, Goralnick had to decide what to do about all the furniture he had ordered, a good portion of which was still not paid for. While, thankfully, it was a unique experience, the situation taught him the importance of having an iron-clad contract that provides legal recourse for collecting what you're owed.
A contract is a designer's insurance, a way of defining their services and protecting them and their business. And within the overall design process, sending out a contract is not just a box to check in order to get to the good part, but rather a crucial step. A strong design contract will outline the scope of work, ensure that the designer will be compensated accordingly should that scope increase, spell out what the firm is and isn't liable for, and even define the terms of arbitration should a relationship sour.
"What I see a lot, especially with designers in the early phase of their career, is that they're so keen to land a job that they want to create as little friction with a potential client as possible," says Seth Kaplowitz, a New York–based lawyer who specializes in representing creative entrepreneurs, including many interior designers. "For both legal and practical reasons, you need a formal document that defines the relationship and sets forth rules and responsibilities. Designer-client relationships can get really personal—you'll likely develop a friendship—and you need a default mechanism like a contract in case there are issues down the line. Think of it as relationship management."
Whether you pay a lawyer to create your contract, use a template provided by an interior design association, or write it yourself, it's important to understand every line of the fine print. "It's not enough to have a competent contract that you stick in front of your client and never understand," says Henry Lien, a law instructor in the architecture and interior design program at UCLA Extension."The problem is that if you don't know what the contract accomplishes, you could inadvertently violate one of your own duties or waive one of your own rights. The contract serves as the opportunity to get on the same page with the client, which is a vaccination against disagreements later on."
Designers should think of their contract as a living document that will change as time goes on. The contract you deploy when you start your firm should not be the one you're using 10 years in. For example, while you might be getting only local jobs when you start your firm, you'll need to add language about your expectations for travel and expenses the first time you land an out-of-town project. Your contract has to evolve as your business does.
EXPLAIN YOURSELF
Outlining your terms of service can be illuminating.
The beginning of the design process is also the beginning of a relationship—and whether you work with that client on a single room or go on to spend years together on multiple projects, you need a certain level of trust, respect and honesty. Taking the time to make sure that your client understands your contract is a great way to kick things off.
"Having a solid contract sets a tone that you're a professional and you're coming from a serious place," says Courtney McLeod, the principal of New York–based firm Right Meets Left Interior Design. "After all, you're dealing with people's money. A well-thought-out contract that you can take clients through builds trust. When I have a crazy idea later on, they say, 'OK, we trust you.'"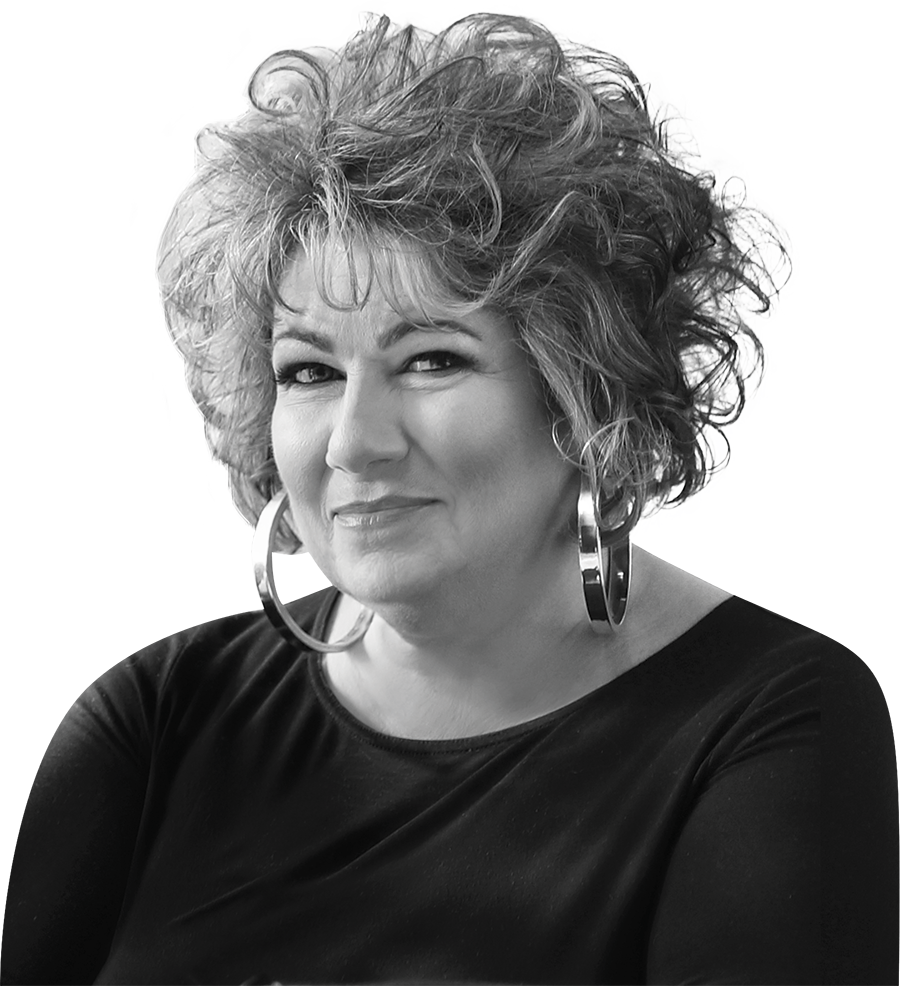 Atlanta designer Susan Ferrier has discovered a hidden benefit of talking through the contract with clients: getting feedback. "Most of my clients are business owners, and they'll often tell me things that they think I should add," she says. "Ultimately, I'm artistic—I'm not a businessperson, and I'm not often looking at contracts, but my clients are. Our contract is an evolution of the best advice that we can get, which does sometimes come from the people hiring us."
San Diego–based designer Rachel Moriarty has had several attorneys as clients over the years—many of whom have offered helpful advice. "I sent my contract to one client who is a lawyer, and she wrote me back suggesting some tweaks to the verbiage," she says. "I added that the document was 'governed by the laws of the state of California,' and some other legalese that I wouldn't have thought of otherwise."
Legalese comes naturally to designers like Kelly Finley, the principal of Oakland, California–based Joy Street Design, who was an attorney before becoming a designer. She lets that background inform her contract. "When I was a litigator, most of my cases arose from contractual disputes, so I know how important it is to have a strong contract," she says. "My current contract is about 12 pages, single-spaced (with pretty pictures in between), and has been vetted by my attorney." While Finley is more than willing to hop on a call to discuss contract details with a client, she doesn't believe in hand-holding or turning the document into a teachable moment. "I don't believe I need to read every facet of the contract to the client. They are adults and presumably have entered into contractual agreements before."
For Goralnick, contract negotiations are a place to let his lawyer shine. He prefers to step away entirely during this part and leave it to his attorney to answer any questions the client may have about payment and process. "I find that having my lawyer send out the contract and reply, with my guidance, to any issues that come up gets the design process off to a smoother start," he says. As the clients hammer out any disagreements about the contract with his attorney, Goralnick himself can stay above the fray: "It just seems less adversarial."
THE FULL SCOPE
Let your contract double as a powerful education tool.
For most designers, the contract begins by defining the scope of work and their design process—the two main things the client is paying for.
There's some debate about how much detail is necessary in the scope section. Kaplowitz, for one, thinks that designers can get too focused on the particulars here, but McLeod prefers to add a lot of details upfront. "For one thing, I think the more specifics you can outline, it shows the client that you're listening to what they want," she says.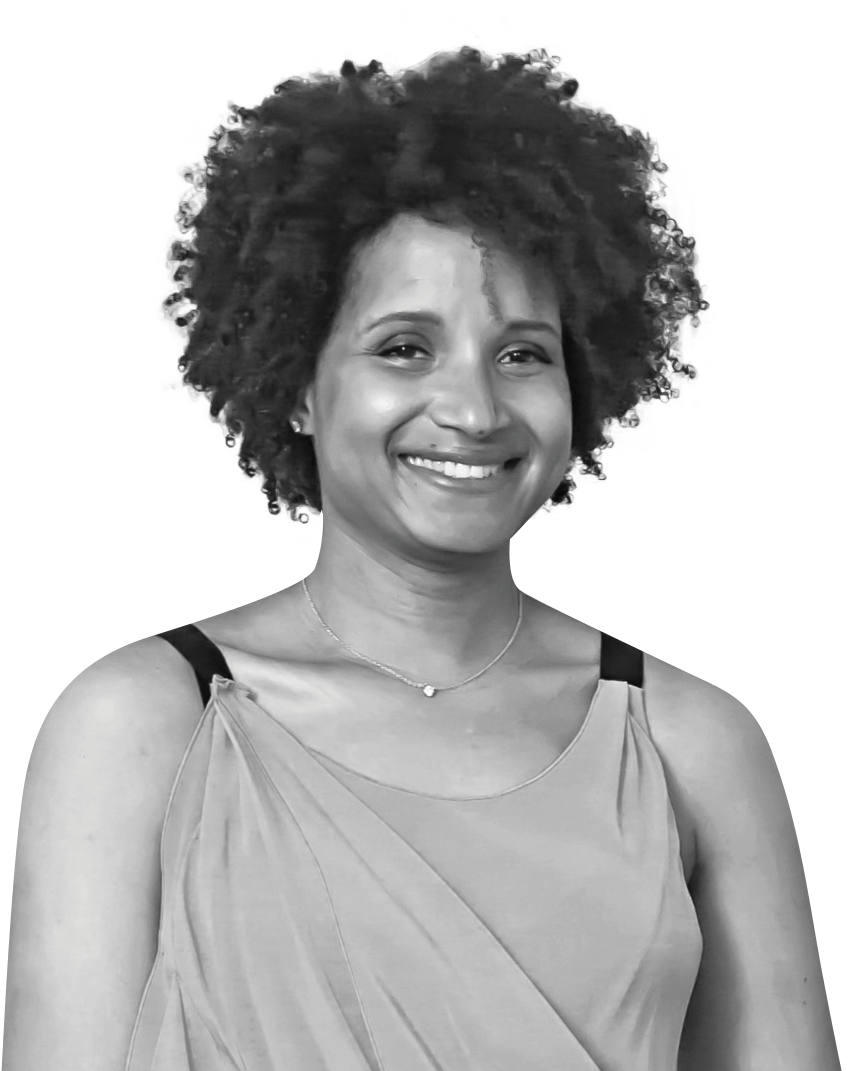 Describing the ins and outs of a project—for example, that you'll be responsible for the entire redesign of the living room but the powder room is only getting new wallpaper—also gives the designer a clearer objective to point back to in the event of scope creep. "Getting into that granular detail definitely helps if there is additional work down the road," says McLeod. "It makes it easy for us to say, 'OK, we can add that on—no problem!' Being really clear about what we've agreed to take on has helped us avoid uncomfortable situations and prevents client pushback."
If you don't define the project clearly enough, you risk being underpaid if the project starts to expand. "Without a detailed scope of work upfront, it's hard to ask for more money later," says Jared Miller, a financial adviser who spent two decades as a CFO of some of New York's top design firms. "Is it decorating only, will there need to be some minor construction, or is this a gut renovation? Each of those comes with its own timeline, and you want to get compensated accordingly. I tell designers that they should include the number of rooms they're agreeing to decorate, and then we'll usually add a description of the services and items to be designed, sourced and purchased, to be provided as an addendum."
A common mistake Miller sees is designers providing additional services without explicitly telling the client that their new request would change the original scope of work and thus the total cost. "A lot of clients put the contract away after they've signed it and don't remember what they've agreed to or know if what they're asking for is an addition," he says. "Designers should remind the client during the process that additional work is going to be an additional rate. Then the client has the right to say, 'Oh, no, I didn't realize it would be more.' If [you don't] tell them it's an extra cost, you're putting both the client and yourself in a weird situation when it comes time to send a bill."
Clearly establishing scope of work in the contract is also an opportunity to educate clients on the nuts and bolts of your process. In addition to providing detailed descriptions of the project's parameters, McLeod breaks down her design process into multiple phases in the contract. "For each phase, we list out what our deliverables are and what we expect from the client at that point," she says. "It demonstrates to the client that our process is well-thought-out, and I think it helps our pricing to make sense. They're getting a lot of detail [about] what they're paying us [for]."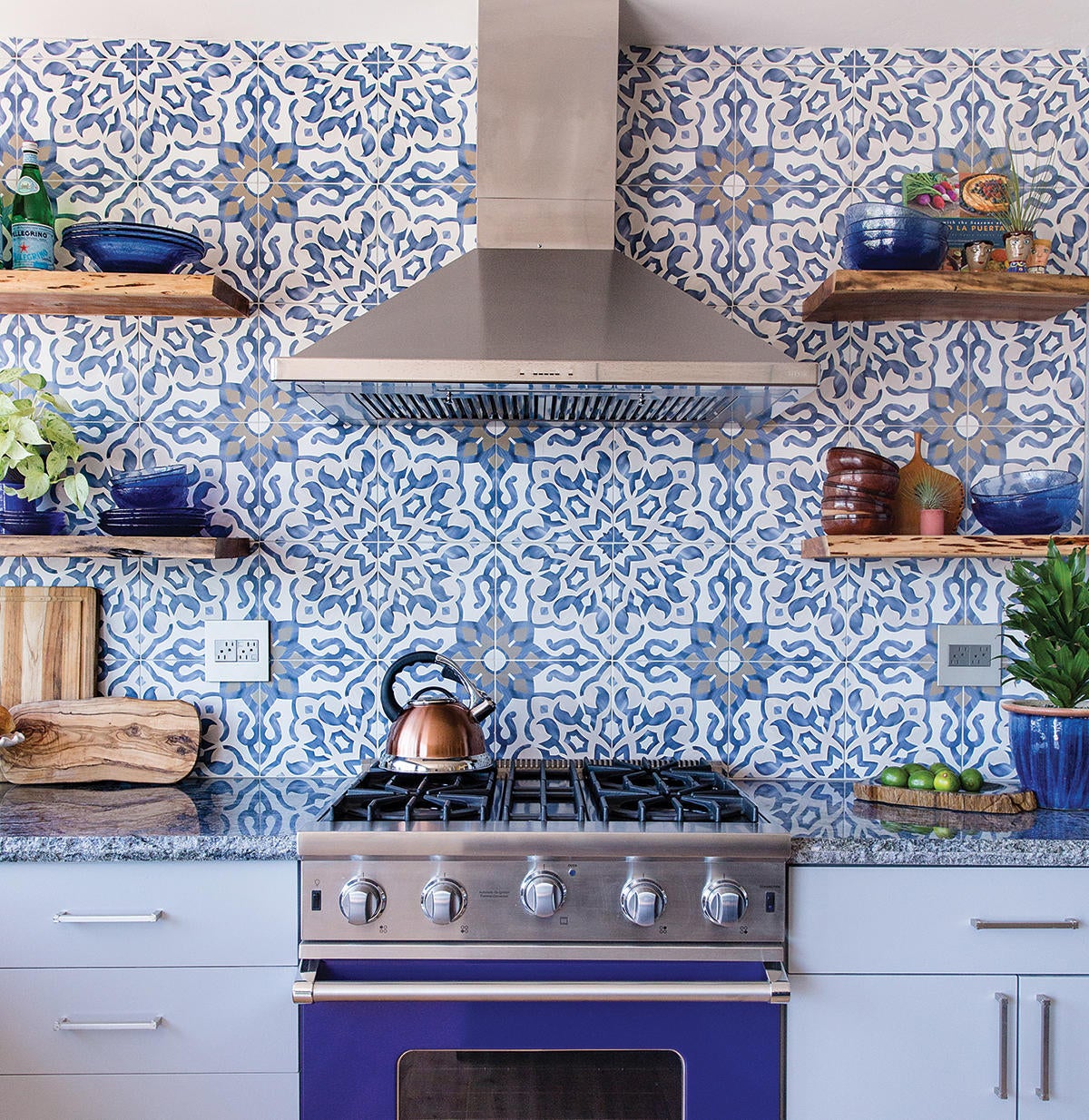 MONEY TALKS
Eliminate surprises with your contract's clauses.
Billing for interior design services is a complicated subject in its own right, with many approaches and no one "right" way to do it. But whether you charge a flat fee, an hourly rate, markups on product, design concept fees, or some combination thereof, your contract is the chance to let the client know how and when you expect to be paid. Kaplowitz advises that all designers outline how often they'll be invoicing, what will be in that invoice, and how long the client has to pay it. Designers should also explain their anticipated expenses, from gas or taxi rides for local job sites to air travel and hotel accommodations for out-of-town projects. "You don't want to get into a situation where a client is asking you for every single receipt—designers aren't accountants," he says. "Expenses should go in the same bucket as getting paid for design work. Outline those expectations at the beginning so the client isn't caught off guard when they get your bill."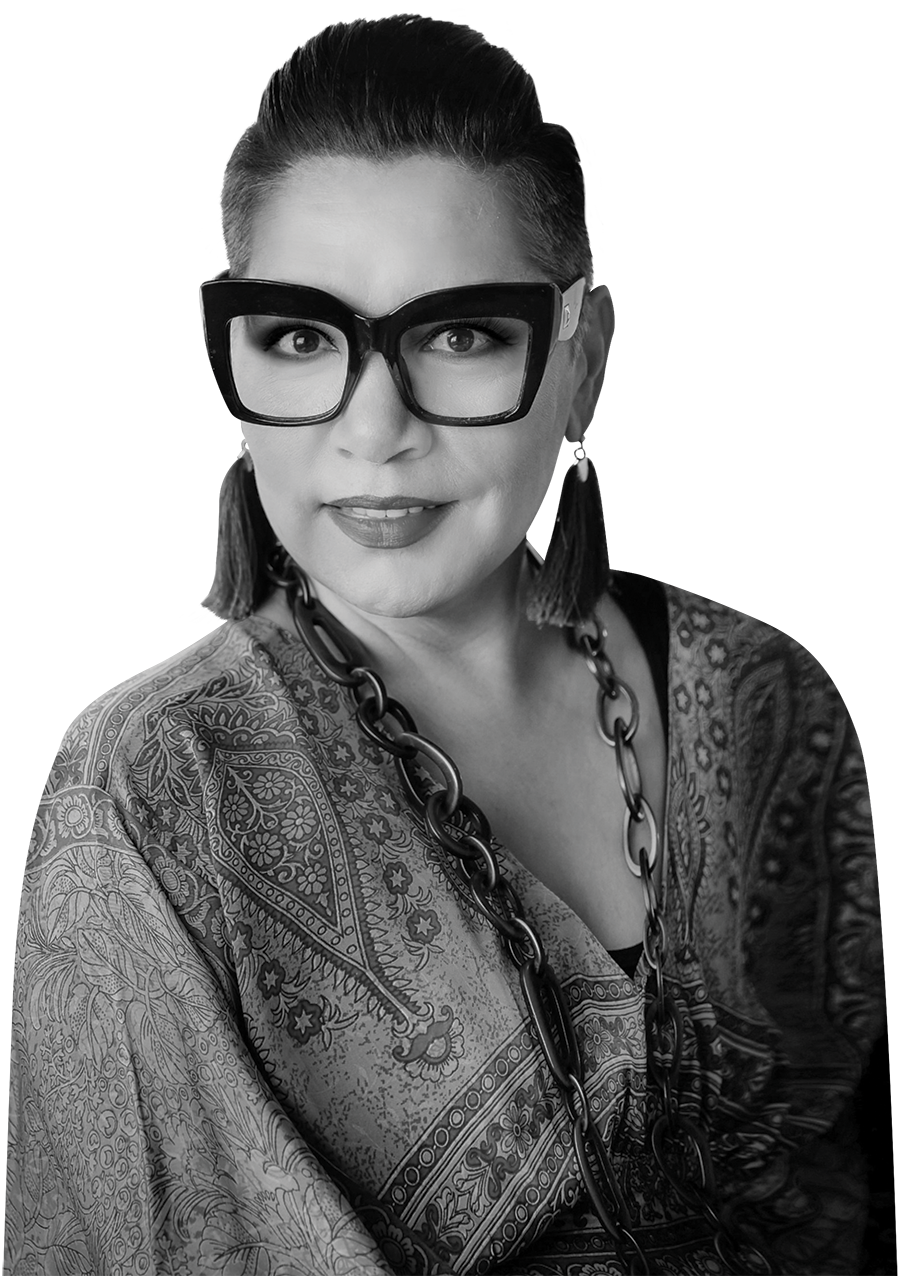 In addition to breaking down all fees, it's crucial to explain things like freight charges and even warehousing costs. "A lot of my clients have never worked with a designer before and don't understand things like receiving costs or freight shipping," says Moriarty. "They don't think about the fact that there are people receiving the furniture, unwrapping it, and loading it into a truck before it comes to them. Clients get surprised about that if you don't explain it at the start."
Explicitly explaining what the client is responsible for logistically and financially protects both your relationship with the client and your firm from unintended liability. The client should be the only one paying for any warehousing or trucking costs, for example. "Designers can recommend storage facilities, but the billing should go from the warehouse directly to the client," says Miller. "Ownership of the goods should always be the client's responsibility. If the client is paying the designer and the storage facility burns down, the client is going to want the designer to cover that, but as long as everything is in the client's name, there's no liability for the designer."
Ferrier has a line in her contract that recommends the client seek an addendum to their homeowner's insurance for items being warehoused. "I'm insured and so are the warehouses that we work with, but those policies would only cover a fraction of the costs should all the furniture for a project get damaged," the designer says. "If a warehouse had to fully insure everything they stored, they couldn't afford to stay in business. I think having the homeowner take out a policy lets everyone breathe a sigh of relief." This clause has become especially crucial in the past year, as project timelines have shifted due to the pandemic. "With some things back-ordered and installations getting pushed, the last thing you want to have to do is spend your time tracking down how something got damaged," she adds.
To that end, designers should make it crystal clear that they are only responsible for things under their control—like their team, for example. Any work by a third party, whether a contractor or an art consultant, is not on the designer. That includes vendors that designers source from. "We had a situation with a designer that we represent where a company they'd placed an order with went bankrupt," says Kaplowitz. "The client was angry because they'd paid a deposit, and wanted the designer to reimburse them. Luckily, it said in their contract that the designer was not responsible for deposits given or disruptions in the supply chain."
DRAW THE LINE
Set boundaries before trouble arises.
Taking a firm stance on actions you won't tolerate can nip a client's bad behavior in the bud. Often, designers will run into clients who are obsessed with finding the lowest prices—whether they try to make purchases without their designer or employ other tactics. If you're grappling with clients who shop you, establish that behavior as a breach of contract.
Goralnick updated the terminology in his contract around this issue after a fellow designer was sued by a client for not finding the cheapest rates available. "In his contract, my friend said that he would get 'the best net price on goods,' but then his client investigated every piece purchased and found everything for cheaper," says Goralnick. "We now use the phrase 'reasonable efforts' in our contract. Taking one word out of his agreement would have saved my friend so much in legal fees. We can't spend 10 hours researching the best deal on a piece, and we shouldn't be expected to. There are a lot of disreputable people out there, and particularly if they are really wealthy and they say, 'Sue me,' you're going to lose a lot of money."
If you do encounter a litigious client, having an arbitration clause in your contract can save you headaches and legal fees by ensuring that any conflicts will be resolved outside of the courts. It might even be worth it to consult a lawyer to get the specifics just right before you ever have a problem: "A proper arbitration agreement specifies which arbitration body will decide the arbitration, like the American Arbitration Association, and where any proceedings will be held," says Lien. "If you don't have those two elements in the arbitration clause and you have a dispute, you'll have to hire an attorney to file a petition to compel arbitration and ask the court to fill those two details in, which will waste you thousands upon thousands of dollars."
Getting the details right in your contract helps ensure that clients understand your boundaries from the get-go. Or, as Ferrier puts it: "Good fences make good neighbors and you hope that your contract is a good fence."
CAMERA-READY
Establish your right to document your work from the very beginning.
Photography is critical to a designer's livelihood. Without images of your projects to showcase your work, how can you gain new clients? That's why it's key to include a clause in a service agreement about the designer's right to photograph the project. "At the end of the day, if you can't photograph something, it might as well not have happened," says Moriarty. "I'm constantly talking to clients about photographing the project throughout the process so they don't forget that it's part of the deal. I'll say, 'Oh, I just can't wait until we can get a photographer in here!' Things can get sticky at the end of a project, and clients get to a point where they just want you out of their house. But if I can't take pictures of my work, I can't get the next client."
In the photography clause, you can include language that offers the client anonymity, should they want it, but it should guarantee that you'll have access to the property and reserve the right to take and distribute photos. Publicity should also be addressed in this section; you want to make sure that you secure the right to publish the project in both books and magazines. "Getting a job is great, but getting the job without photography and publicity rights doesn't further your interests," says Kaplowitz. "At a minimum, make it clear that this isn't a work for hire. You own the designs; the client is using them."
Ultimately, the general idea with a design contract is that, once it's signed, it can be filed away and largely forgotten, like the life vest under your airplane seat. It's nice to know it's there should you need it, but odds are you won't have to think of it once the plane takes off. 
Homepage image: Courtney McLeod walks clients through her contract to build trust, which pays off later when she's able to nudge them into making bold choices—like this verdant wallpaper mural by Aux Abris for a project in Detroit. | John Neitzel