For most of us, memories of our teenage bedrooms conjure up a mix of nostalgia and embarrassment. For Kara Mann, they inspired a 74-piece debut collection for CB2.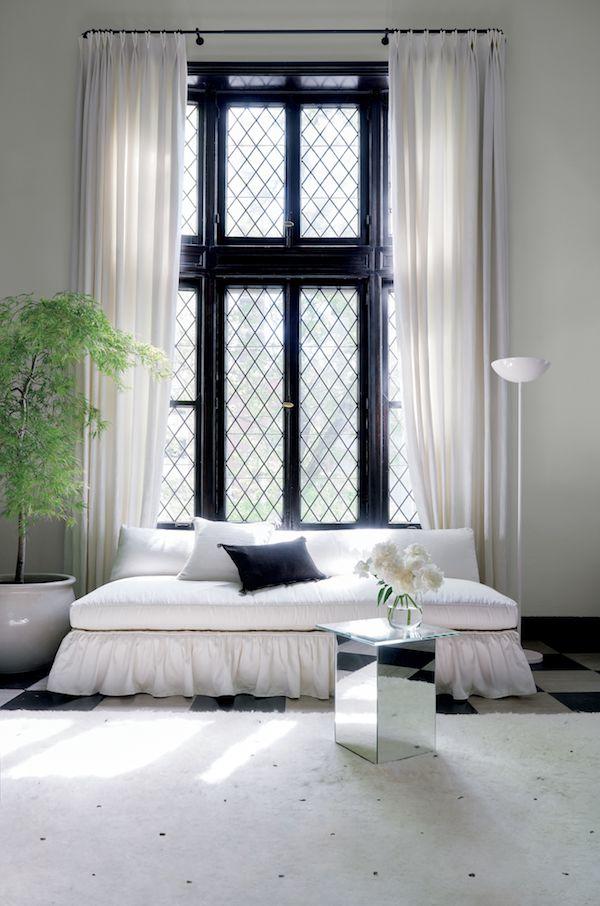 Mann, a self-described "punk rock classicist" who has applied her edgy-meets-elevated aesthetic to projects for everyone from Virgil Abloh to Equinox, is dropping a line for the retailer this week that ranges from upholstery and bedding to lighting and decor. Inspired by the designer's own adolescent bedroom, the collection is full of subtle 1980s references—a stray ruffle here, a mirrored table there—recontextualized for a contemporary audience.
"I think even though there's a gritty playfulness to the '80s, there's this thing which is very modern," Mann tells BOH. "[The era was] streamlined and elegant and architectural."
The collection is her first experience working with a large-scale retail brand. Until now, aside from her own line of cleaning essentials, Kept, Mann's main product design experience was for Baker-owned trade brand Milling Road. (Coincidentally, she has another collection debuting this season through another Baker subsidiary, McGuire—a line originally slated for spring but delayed by COVID-19.)
The differences between designing for trade-facing companies and a retail brand like CB2 are real, says Mann, but not as significant as a casual observer might assume. Most of the distinction is about scale and process—working with a large team, coordinating global logistics—and not aesthetics.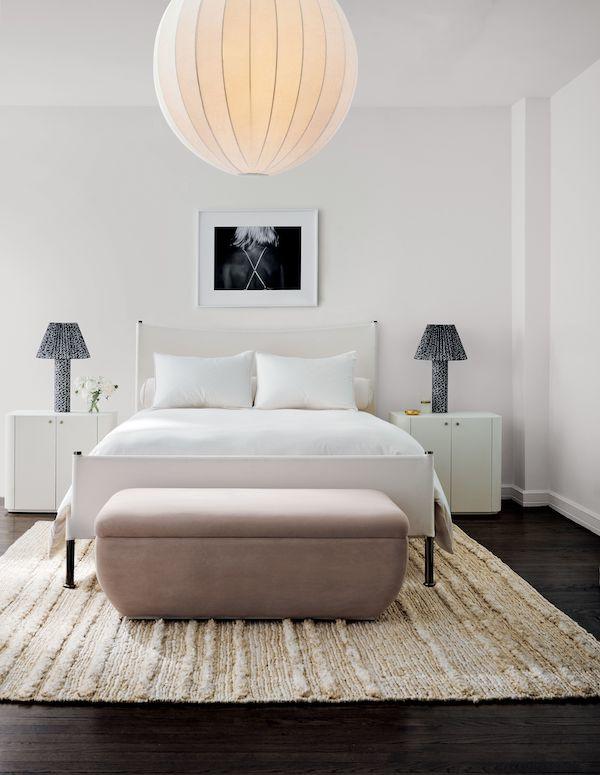 "I feel like [CB2] is leveling up the design and really elevating the brand. There wasn't such a gap between what I do in my private business and what they can produce," says Mann. "I look at the details and like to push the envelope, and I know they do too."
If there is a nod to the consumer audience, it's in the mix. The collection features a retail-friendly base of adaptable, neutral-ish pieces that could work in different contexts. Those go alongside more stylized, design-forward choices like a sofa with a ruffled sateen skirt. "The thing I pushed on the most in the collection was that Flutter sofa," says Mann. "I love it. Is it going to appeal to every CB2 buyer? No, but that's OK."
Even if every CB2 customer doesn't fall in love with the Flutter sofa, it's not hard to see why the brand has chosen Mann as a partner. Her stylish aesthetic fits neatly into its roster of collaborators—Lenny Kravitz, Goop—with cultural buzz. At the same time, Mann has something CB2's other partner's don't: a profile in the design trade. That's no accident. Indeed, while the collection has retail appeal, it has also clearly been shaped with the trade in mind, with rugs that scale up to 10-by-14 feet, upholstery customization options, and designer-y materials like silk, sateen, pitted platinum and styled resin.
For CB2, working with Mann brings a designer's perspective—and ideally brings in more actual designers as well. For Mann, it's a chance to grow her profile and play in a new arena. However, if all the new attention is part of a carefully plotted master plan to take over the design world, she is playing coy.
"I've never had a game plan in my life," she says with a laugh. "Things just seem to unfold. This is amazing—who knows what it will bring?"
Homepage photo: Kara Mann; courtesy of CB2